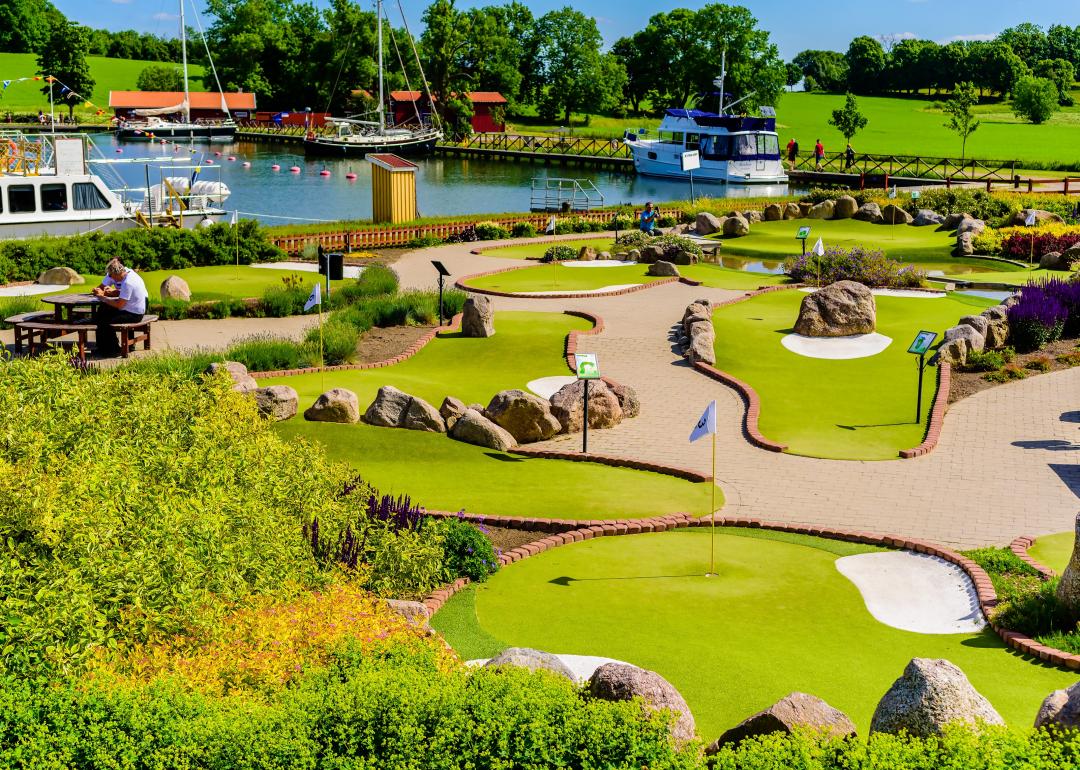 Best mini-golf in every state
Best mini-golf in every state
Mini-golf was born in 1867 in St. Andrews, Scotland when The Ladies' Putting Club of St. Andrews was founded. The members-only putting green, which was built for the enjoyment of the club, was constructed with the convention that it was "improper for a lady to take the club back past their shoulder." It proved so popular that similar putting courses began popping up around the country and around the world.
Today, it's culturally acceptable for a woman to swing a golf club as high and wide as she likes, but mini-golf hasn't lost any of its popularity. In fact, its popularity has only grown, particularly as a date night or family activity. Front Office Sports reports that more than 130 million people pick up a mini putter every year, making it a $1 billion industry in this country alone.
In honor of the game's enduring pervasiveness, Stacker compiled a list of the best mini-golf courses in every state. To do so, we analyzed ratings and reviewed data from Tripadvisor in order to determine the best mini-golf in every state and Washington D.C. Alaska is excluded from the list because there are no mini-golf courses in the state on Tripadvisor. Both the destination's score out of five and the number of reviews the destination had were used to pick the best destination.
So read on to discover where the best putt putt is in your home state!
You may also like: 25 athletes who came out of retirement