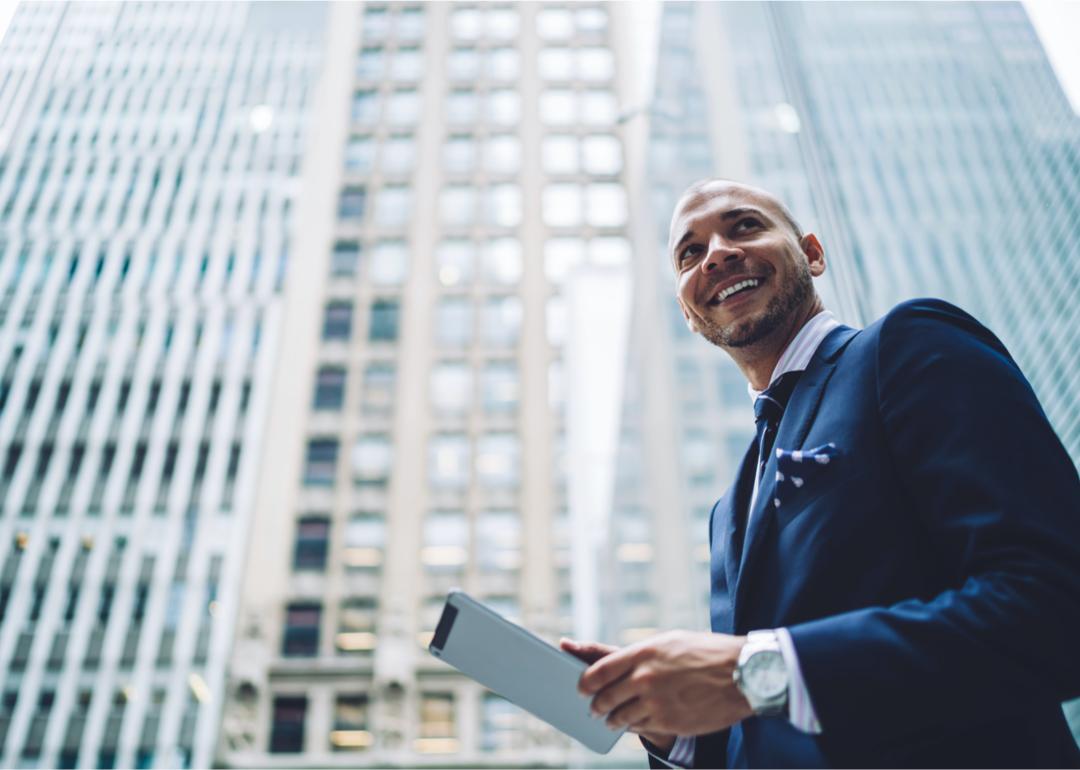 Stacker Studio
How in-house counsel salaries stack up
How in-house counsel salaries stack up
In-house counsels handle the legal matters of companies, which could include tax, employment, contract management, regulatory, or similar issues. The attorneys also manage work that has been outsourced to lawyers at outside firms, litigation for example. These in-house lawyers typically work for specific businesses—even as independent contractors—on their legal teams, looking to meet the goal of assisting a specific business' legal needs. With in-house counsel, businesses do not need to find lawyers at outside firms when a legal issue arises.
The United States has more than 1.3 million lawyers, according to a 2020 profile of the legal profession by the American Bar Association. New York City is home to 117,000 of them, or 14 lawyers for every 1,000 residents. The rise of in-house counsel is surmounting, according to The Practice from Harvard Law School. As of 2012, there were only an estimated 100,000 in-house lawyers in the United States, but that number has likely increased as the in-house counsel movement continues to take form.
Ironclad compiled the most recently available data from the Bureau of Labor Statistics and Major, Lindsey & Africa (MLA) to review how in-house counsel salaries compare to lawyer earnings in every state. Data on average lawyer earnings includes a range of attorney titles from legal aid workers to partners at law firms. MLA's data narrows in on in-house counsels in particular, providing compensation data for 29 states and Washington D.C.
This story originally appeared on
Ironclad
and was produced and distributed in partnership with Stacker Studio.