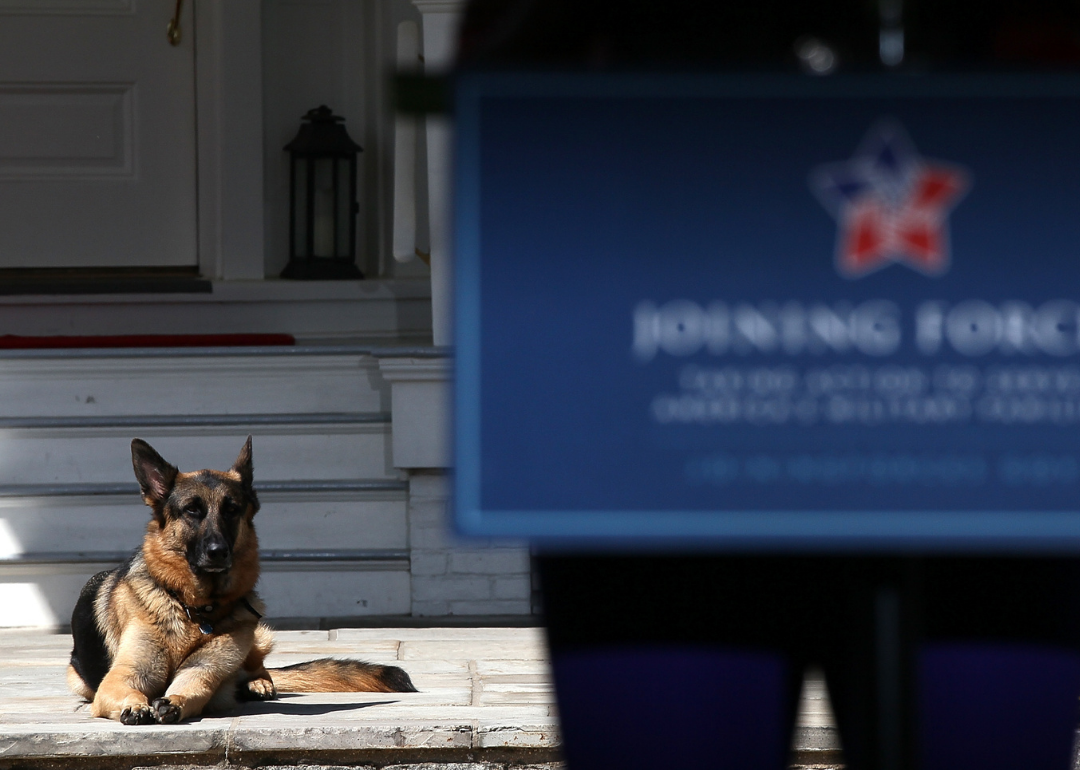 A history of presidential pets
Win McNamee // Getty Images
A history of presidential pets
President-elect Joe Biden's German shepherd Major is poised to become the first shelter rescue dog to take up residence in the White House. Major follows in the pawprints of President Lyndon B. Johnson's rescue dog Yuki, who Johnson's daughter rescued in Texas. Major will be joined at the White House by his big brother, Champ, who the Bidens brought home following the 2008 election.
From cats, dogs, and birds to pygmy hippos and bobcats, the White House has long been a revolving door of animals large, small, familiar, and exotic. The long history of presidents owning pets dates back to the founding of the country. Some commanders-in-chief bring pets along for the ride to soften their image, to appeal to a broader audience, or simply because they love animals.
Some presidents had pets that doubled as work animals, others turned the White House lawn into a grazing pasture. Some kept pets that were creepy, crawly, and downright bizarre while others were attached to outrageous tall tales and animal-related rumors.
From the man whose face adorns the $1 bill all the way up to incoming resident of the executive mansion, here's a look at the long, illustrious history of presidential pets.
You may also like: Most popular small dog breeds