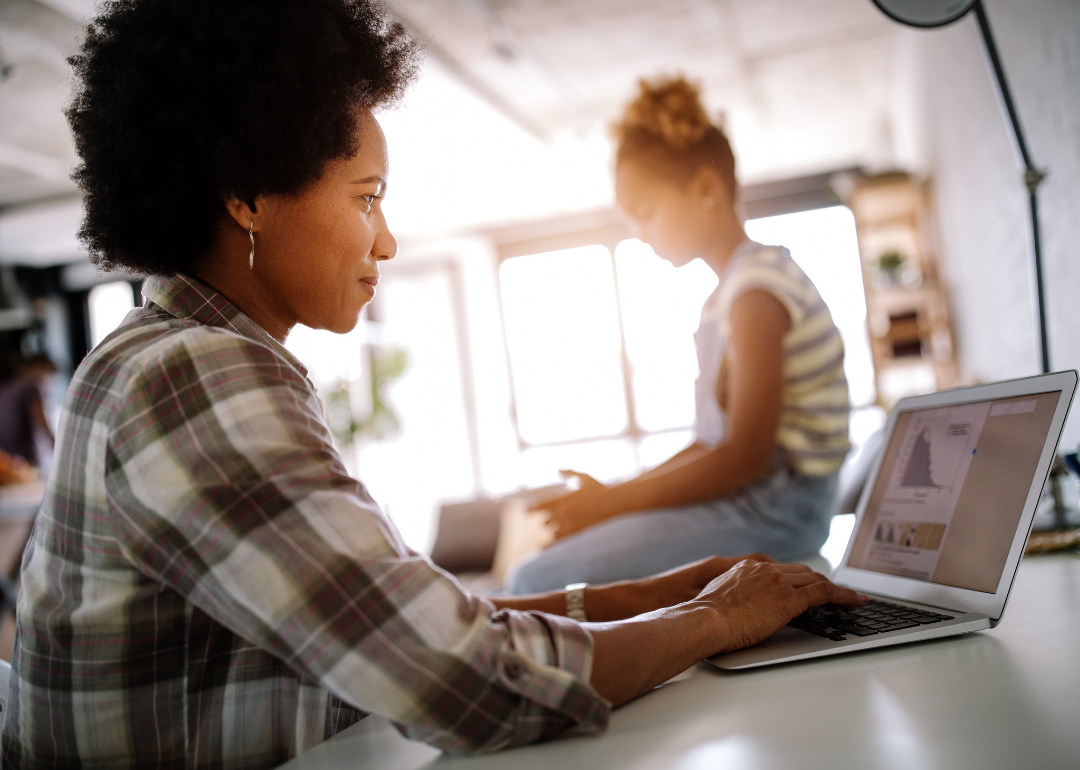 Stacker Studio
What a parent-friendly workplace looks like
NDAB Creativity // Shutterstock
What a parent-friendly workplace looks like
Like many systemic issues in the U.S., the question of how parent-friendly workplaces are falls along classed, raced, and gendered lines. Unlike most other wealthy nations, the U.S. does not have federally mandated paid parental leave or medical leave, deferring instead to the discretion of companies and private workplaces, as well as states, to decide these policies. This means that wealthy corporations, where white workers are overrepresented in high-level positions, have made strides toward creating workplaces that appeal to parents. Low-wage jobs, which are disproportionately held by Black workers and workers of color, are much less likely to implement parent-friendly policies, further stratifying already unequal workplaces.
But inequalities don't need to persist—they can be solved for. Many companies have the means and resources to create a more inclusive and overall more productive, nurturing workplace. Looking at the workplace through a parent-friendly lens can lead to higher employee retention, better morale, and happier employees.
Pyn compiled a list of 10 elements integral to a parent-friendly workplace. The list was sourced from recommendations and policy proposals from Unicef and other family-focused agencies.
This story originally appeared on Pyn and was produced and distributed in partnership with Stacker Studio.