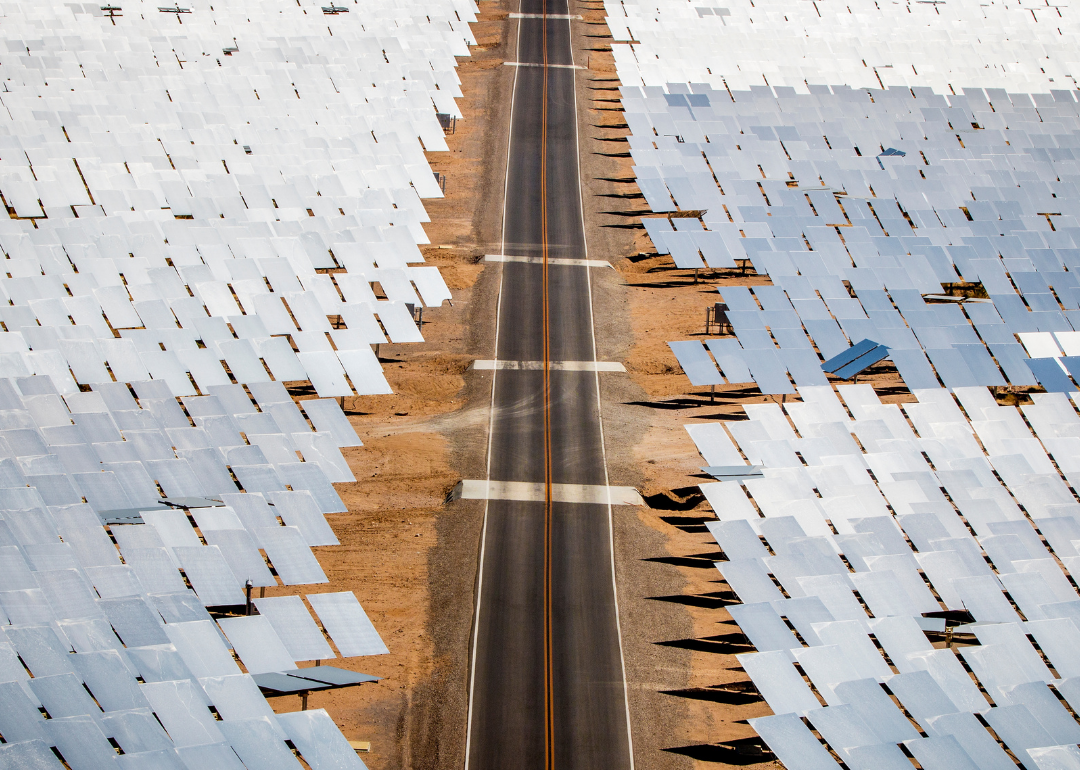 How the definition of infrastructure is changing
Orjan F. Ellingvag/Corbis via Getty Images
How the definition of infrastructure is changing
The question of what constitutes "infrastructure" has become one of the most hotly debated issues in the national media landscape. On Aug. 10 of this year, the Biden Administration scored a bipartisan win with the Senate approval of the $1 trillion Infrastructure Investment and Jobs Act, but the road to ratification remains rocky as the bill now heads to the U.S. House, where it must vie for priority against a larger $3.5 billion social policy bill being prioritized by House Democrats, and a GOP faction that believes Dems are merely trying to change the traditional definition of infrastructure in order to fulfill a liberal agenda.
The $1 trillion bill is actually a truncated version of a $2.6 trillion proposal that would have included robust funding for areas not traditionally considered to be a part of national infrastructure, among them clean energy tax credits, home- and community-based care, housing, schools, research and development, and manufacturing.
Traditionally, infrastructure has been thought of as roads, bridges, ports, water systems, airports, and freight lines—what is considered to be "hard" infrastructure. However, that definition has evolved to include other economic sectors, among them "soft" forms such as broadband access, social services programs, the advent of electric and automated vehicle technology, and most recently, climate change resilience.
Unfortunately, as categorization expands, the state of U.S. infrastructure continues to decline. An estimated 20% of national roadways are in poor condition, and more than 45,000 bridges are considered to be structurally deficient, and thus in urgent need of repair or replacement. The Federal Transit Administration tags the national fiscal backlog for achieving a state of good repair for public transit systems at $85.9 billion. And during the onset and progression of the COVID-19 pandemic, which forced millions of students into a fully remote learning environment, an estimated 1 in 5 school-aged children lacked high-speed internet access.
It is clear that redefining infrastructure will have a direct impact on nearly every aspect of the U.S. socioeconomic fabric. To better understand what this redefinition involves, Stacker dug into the recently passed Infrastructure Investment and Jobs Act, as well as the debates surrounding what should be included under the infrastructure umbrella, and highlighted 10 key takeaways about how the concept of infrastructure is changing.
You may also like: History of manufacturing in America