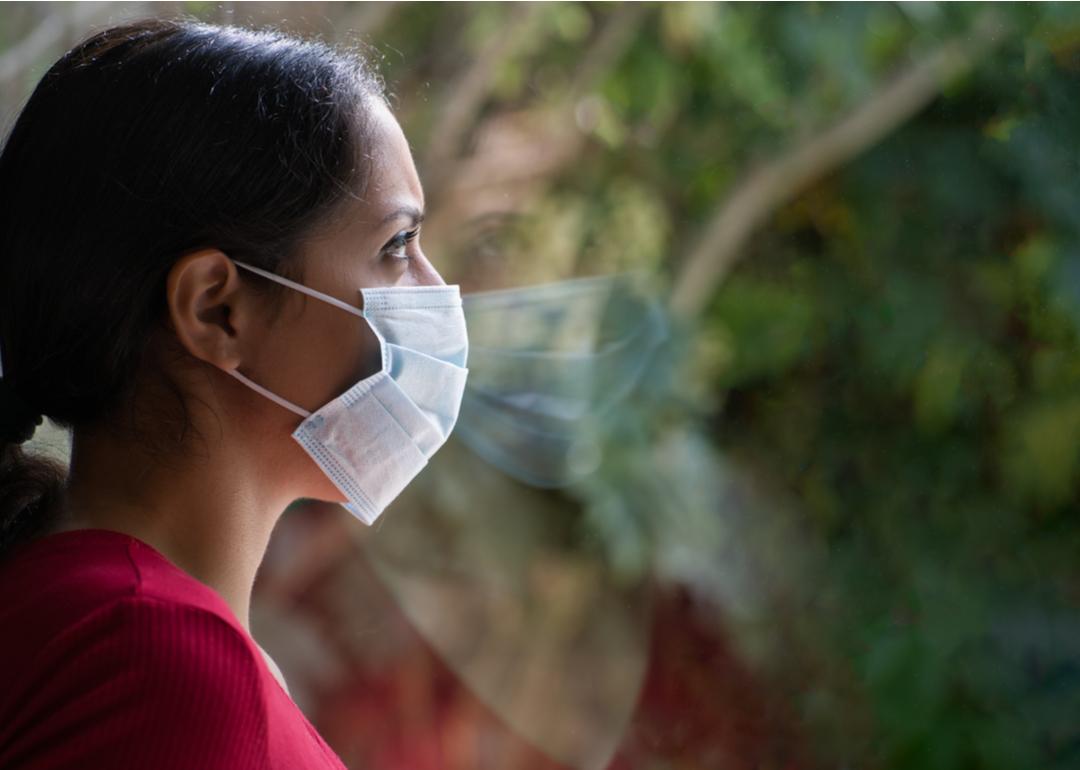 How COVID-19 has disproportionately affected US Latinos
How COVID-19 has disproportionately affected US Latinos
By July of 2020, months into the coronavirus pandemic, Latinos comprised a third of all COVID-19 cases in the United States.
While the virus infects bodies regardless of demographic or social status, various factors—from jobs to health care access—put certain groups at greater risk. These structural inequalities have played significant roles in disadvantaging the health of people of color for decades, whether "Asthma Alley" in the South Bronx or water quality issues in Flint, Michigan. But the pandemic has put a renewed spotlight on how such inequities disproportionately affect different groups of people.
Stacker analyzed data from the CDC, Census, and other surveys to explore how COVID-19 has disproportionately affected the American Latino community. Latinos represent a higher rate of essential workers and a lower rate of COVID-19 vaccinations. Of unvaccinated Latinos, a third report wanting the shot, compared to only 16% of unvaccinated whites, according to a Kaiser Family Foundation survey released in May 2021.
Keep reading for a look at how COVID-19 has disproportionately impacted Latinos, from health care access to housing conditions.