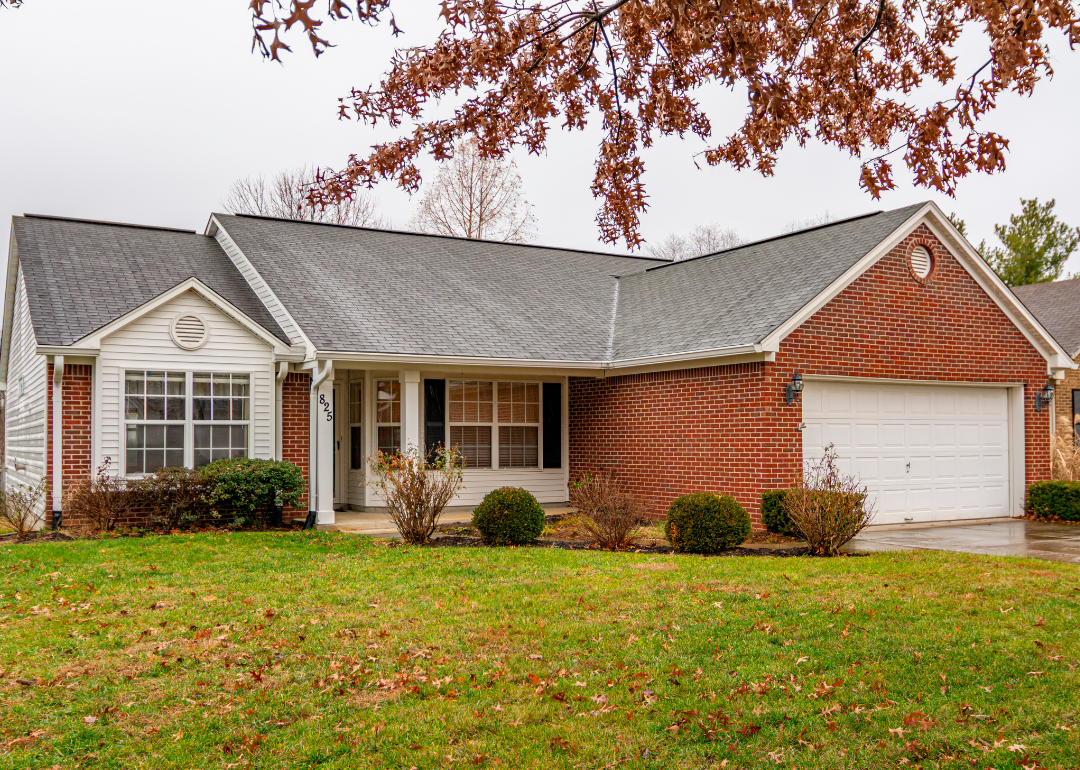 Stacker Studio
Here's how much home prices have risen since 1950
Education Images // Getty Images
Here's how much home prices have risen since 1950
The rise and fall of home prices can be traced historically to many factors. Some of these include mortgage rates, inflation, historical events like economic recessions, and state-to-state or city-to-city migration rates, to name but a few. The decades between the 1950s to the 2020s saw significant home price fluctuations—especially the period between the post-war 1950s to the late 1980s, which saw a steady rise in home prices, minus a few bumps along the road. The recession in the early 1990s produced a minor real estate market bubble that burst, ultimately bringing a nominal dip in home prices.
Significant price drops in the housing market didn't really materialize until the 2008 Great Recession and real estate crash. The real estate housing market hadn't experienced something like that since the 1930s, and though solid numbers for home prices weren't tracked back then, home production rates dropped by 90%, proving trends were on a downward trajectory in the U.S. home market. As with any financial market, price fluctuations are expected. Overall, while sensitive to other external market forces, the home real estate market has proven to be relatively robust.
Better, an online mortgage lender with a free mortgage calculator, looked into historical Census and HUD data. The data collected analyzed median home values in America for the first year of every decade since 1950 and the percent growth of the first year of each decade's home value since 1950.
Prices are shown in both 2020 adjusted and unadjusted dollar amounts. The analysis from 1980 and onward also includes the average interest rate for a 30-year fixed-rate mortgage, using data from Freddie Mac.
This story originally appeared on Better and was produced and distributed in partnership with Stacker Studio.