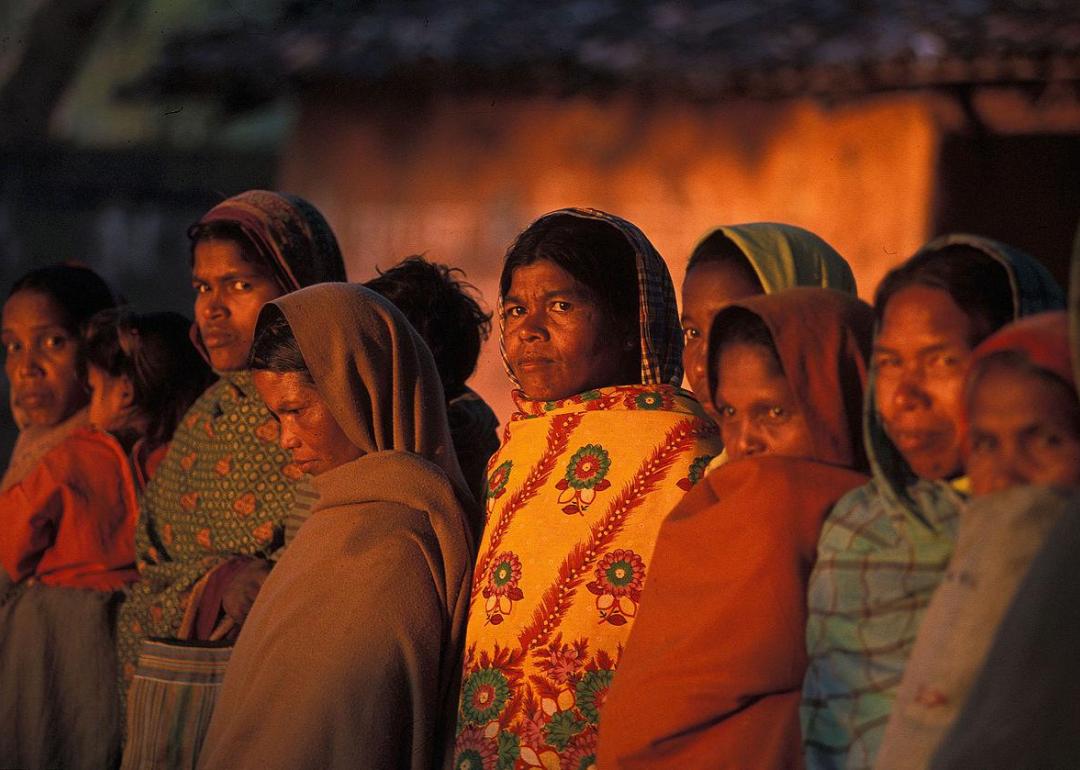 10 most dangerous countries for women
Simon Williams / Ekta Parishad
10 most dangerous countries for women
In 2015, the United Nations General Assembly set 17 lofty goals to accomplish by 2030. Known as the Sustainable Development Goals, the objectives aim to create a more sustainable, egalitarian, and peaceful future. Number five on the list: achieve gender equality and empower all women and girls.
Despite enormous strides in women's rights in recent decades, progress continues to elude many corners of the world. Women in such areas face hardships beyond patriarchal traditions and often suffer violence, economic discrimination, and limited access to meager health care.
To see which countries fare the worst, Stacker reviewed a 2018 survey conducted by the Thomson Reuters Foundation, which determined the 10 most dangerous countries for women.
The foundation polled hundreds of international women's issues experts on six core topics: health care; discrimination and access to economic resources; cultural traditions and religious practices; sexual violence: non-sexual violence; and human trafficking.  
Scroll through the slides to see the most dangerous countries for women, as well as data from the CIA World Factbook on female life expectancy and median age.
All of the countries listed are in Asia, Africa, or the Middle East, except one: the United States.
RELATED: World's most dangerous countries
Correction: This story has been updated to accurately spell the Thomson Reuters Foundation.