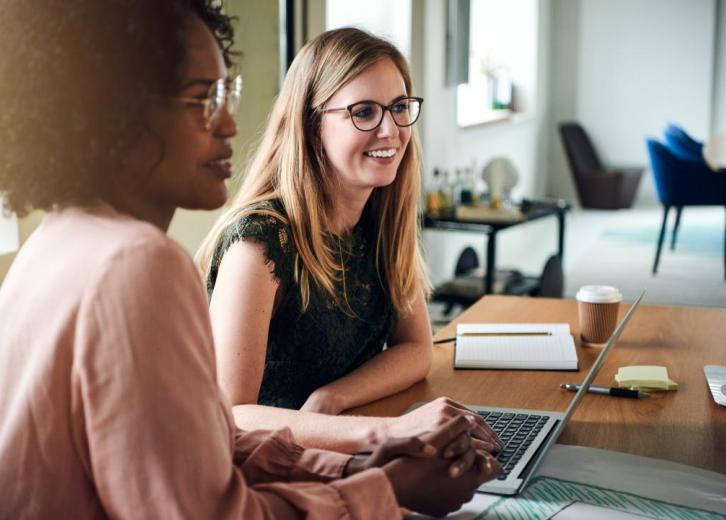 Highest paying jobs in Charlotte
Looking for big pay days and fat bonuses? In Charlotte, the annual mean wage is $52,150 or 2.5% lower than national mean of $53,490. The good news is that of the top 100 paying individual professions, some actually pay a higher salary in Charlotte than the national average. Some pay less.
There are many reasons geographic location plays such a big role in whether pay for a job is high. Two main reasons are demand for a local job and the cost of living. The more demand, and the higher the cost of living, the more likely a job will pay more.
Stacker collected information on the highest-paying jobs in Charlotte-Concord-Gastonia, NC-SC, using data from the U.S. Bureau Labor of Statistics. Jobs are ranked by average annual salary with information up to date as of May 2019.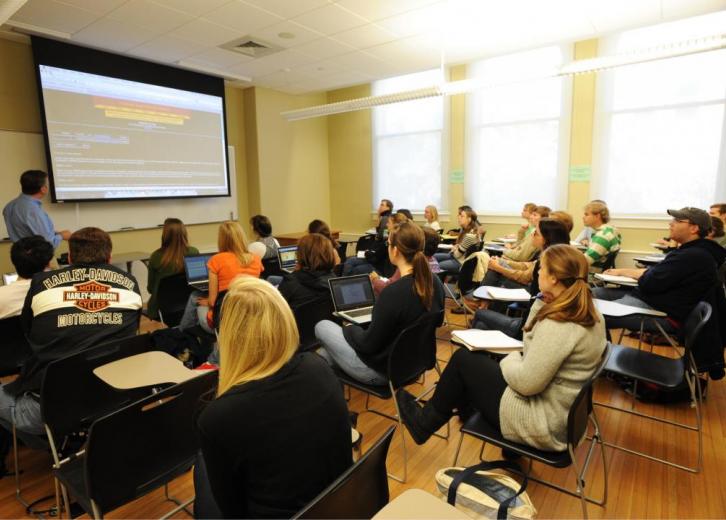 #100. Sociology Teachers, Postsecondary
Charlotte-Concord-Gastonia, NC-SC
- Annual mean salary: $76,460
- Employment: 80

National
- Annual mean salary: $85,240
- Employment: 13,850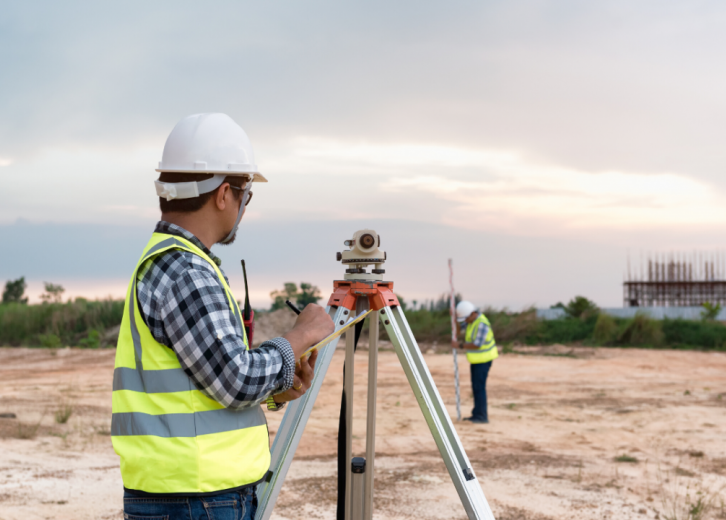 #99. Surveyors
Charlotte-Concord-Gastonia, NC-SC
- Annual mean salary: $76,620
- Employment: 290

National
- Annual mean salary: $67,920
- Employment: 45,220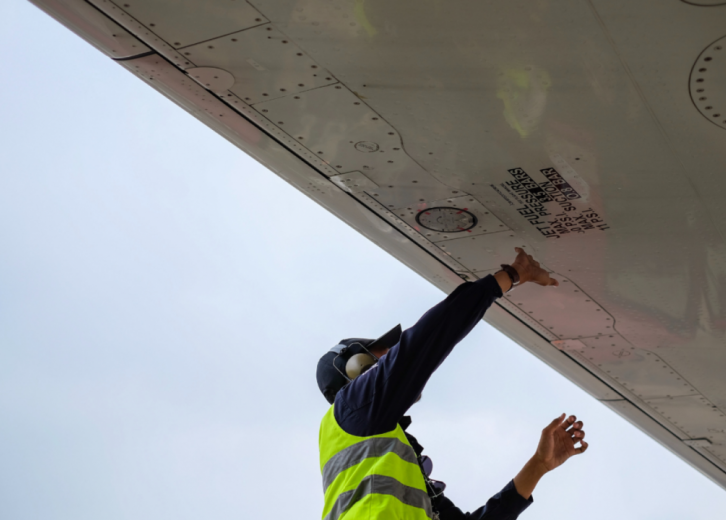 #98. Aircraft Mechanics and Service Technicians
Charlotte-Concord-Gastonia, NC-SC
- Annual mean salary: $76,630
- Employment: 1,550

National
- Annual mean salary: $67,110
- Employment: 133,310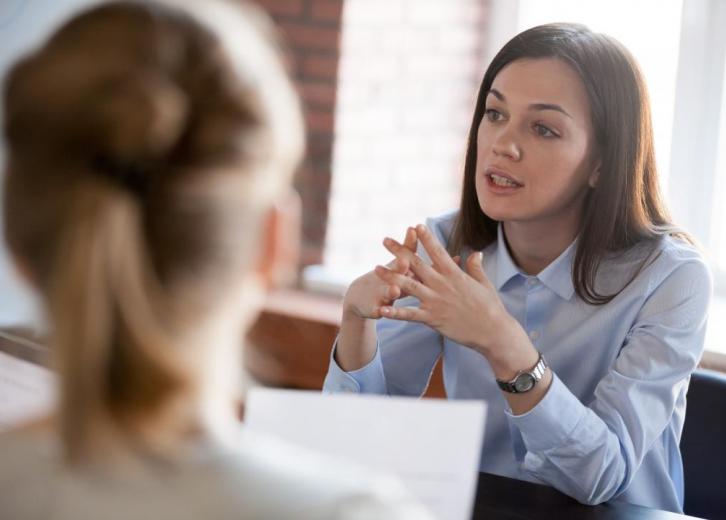 #97. Compensation, Benefits, and Job Analysis Specialists
Charlotte-Concord-Gastonia, NC-SC
- Annual mean salary: $76,850
- Employment: 650

National
- Annual mean salary: $69,840
- Employment: 89,300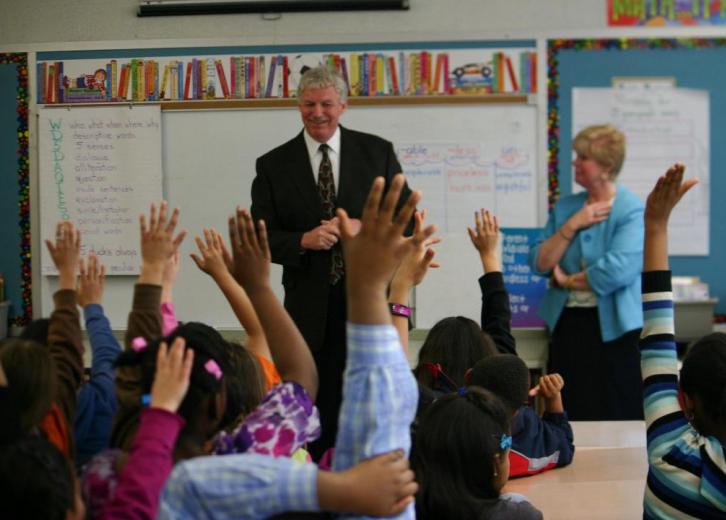 #96. Education Administrators, Kindergarten through Secondary
Charlotte-Concord-Gastonia, NC-SC
- Annual mean salary: $76,960
- Employment: 1,890

National
- Annual mean salary: $100,340
- Employment: 271,020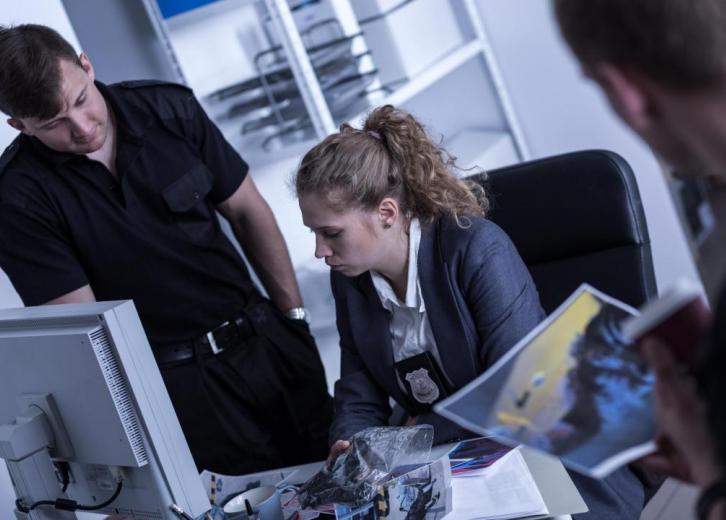 #95. First-Line Supervisors of Police and Detectives
Charlotte-Concord-Gastonia, NC-SC
- Annual mean salary: $77,020
- Employment: 1,180

National
- Annual mean salary: $94,950
- Employment: 121,340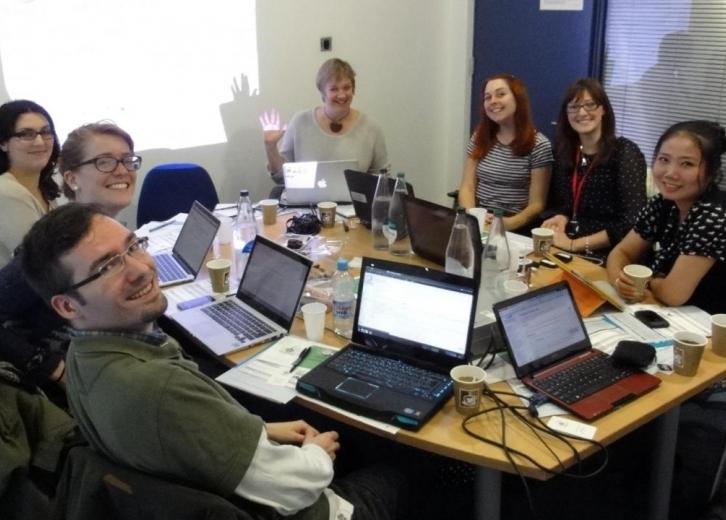 #94. Psychology Teachers, Postsecondary
Charlotte-Concord-Gastonia, NC-SC
- Annual mean salary: $77,280
- Employment: 130

National
- Annual mean salary: $87,530
- Employment: 37,480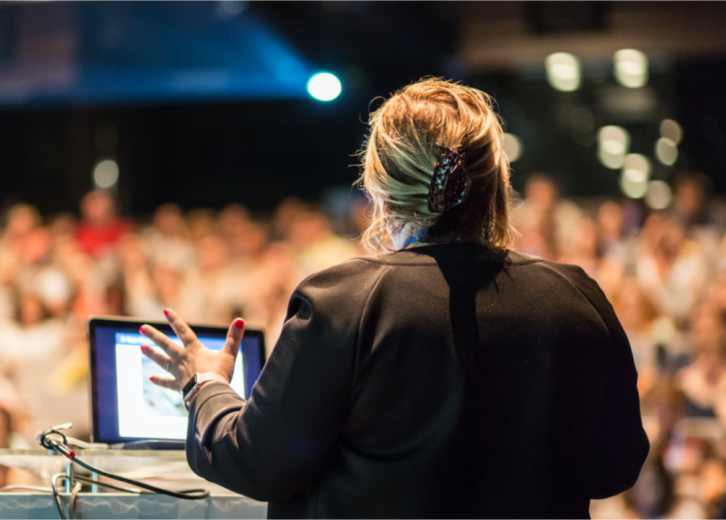 #93. Business Teachers, Postsecondary
Charlotte-Concord-Gastonia, NC-SC
- Annual mean salary: $77,620
- Employment: 440

National
- Annual mean salary: $105,440
- Employment: 83,920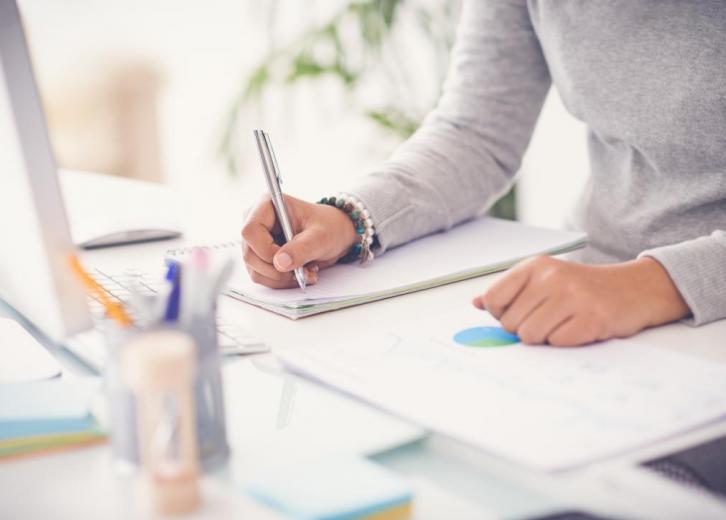 #92. Insurance Underwriters
Charlotte-Concord-Gastonia, NC-SC
- Annual mean salary: $77,870
- Employment: 1,400

National
- Annual mean salary: $77,640
- Employment: 100,050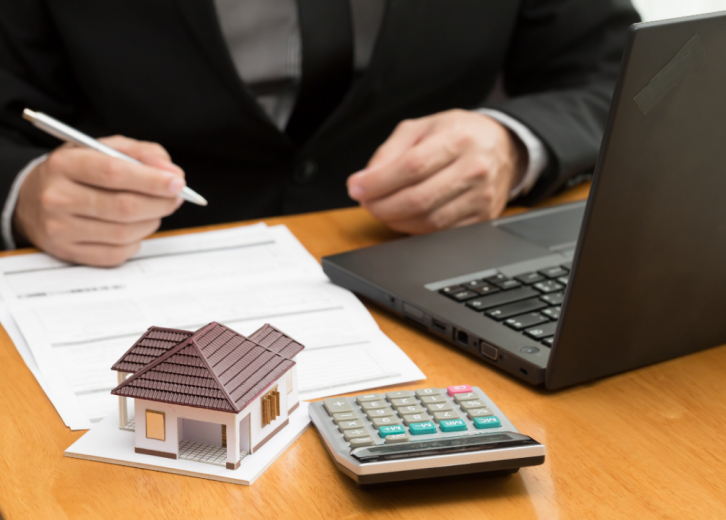 #91. Loan Officers
Charlotte-Concord-Gastonia, NC-SC
- Annual mean salary: $78,260
- Employment: 5,310

National
- Annual mean salary: $76,200
- Employment: 308,370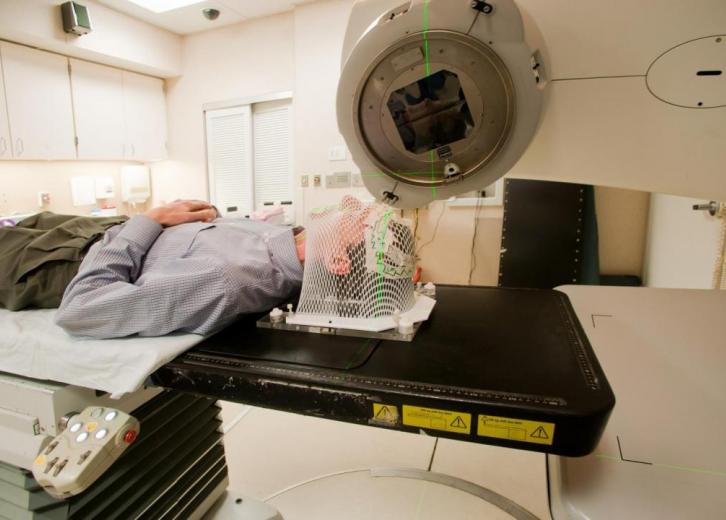 #90. Radiation Therapists
Charlotte-Concord-Gastonia, NC-SC
- Annual mean salary: $79,270
- Employment: 100

National
- Annual mean salary: $91,620
- Employment: 17,860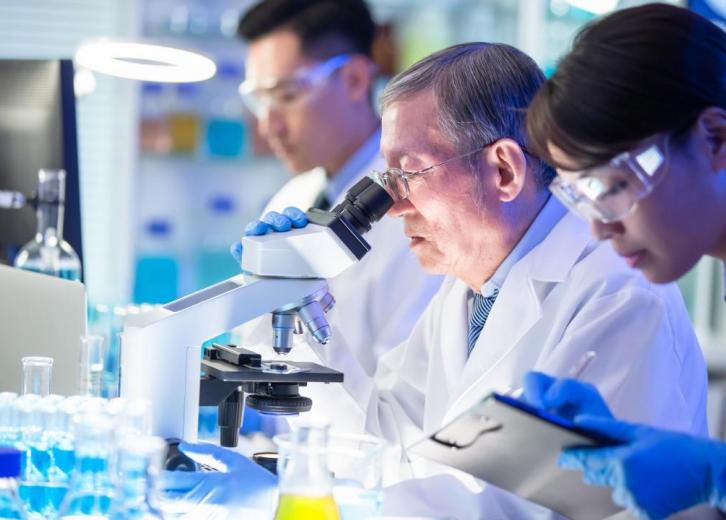 #89. Chemists
Charlotte-Concord-Gastonia, NC-SC
- Annual mean salary: $79,440
- Employment: 730

National
- Annual mean salary: $84,150
- Employment: 83,530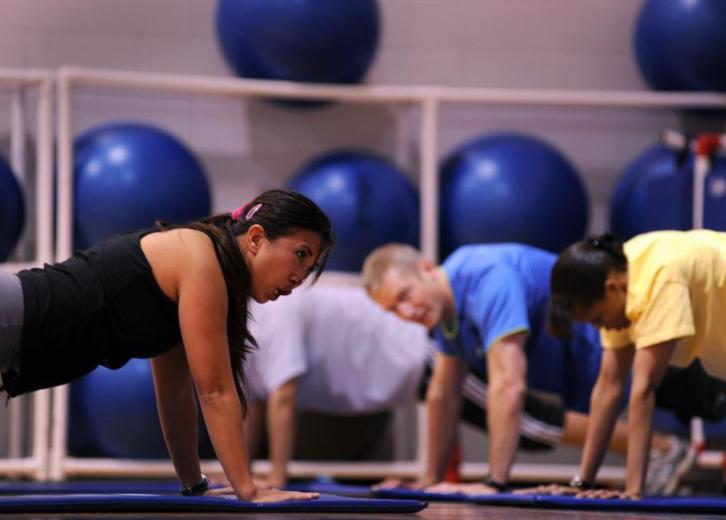 #88. Recreation and Fitness Studies Teachers, Postsecondary
Charlotte-Concord-Gastonia, NC-SC
- Annual mean salary: $79,860
- Employment: 90

National
- Annual mean salary: $73,720
- Employment: 15,880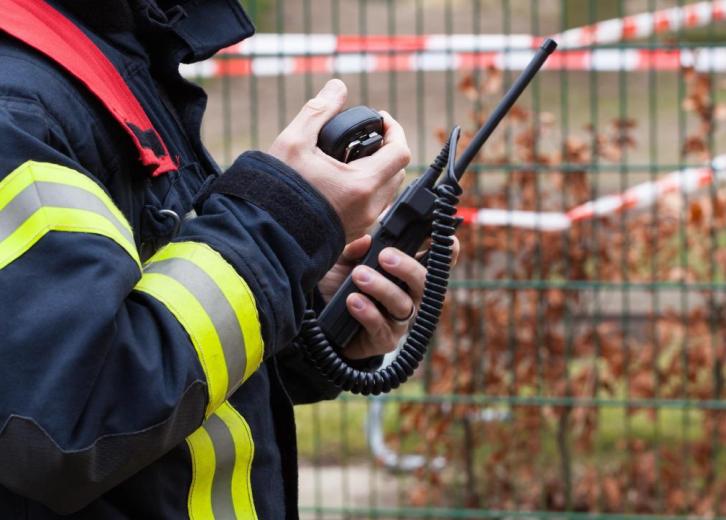 #87. Emergency Management Directors
Charlotte-Concord-Gastonia, NC-SC
- Annual mean salary: $80,170
- Employment: 50

National
- Annual mean salary: $82,530
- Employment: 10,060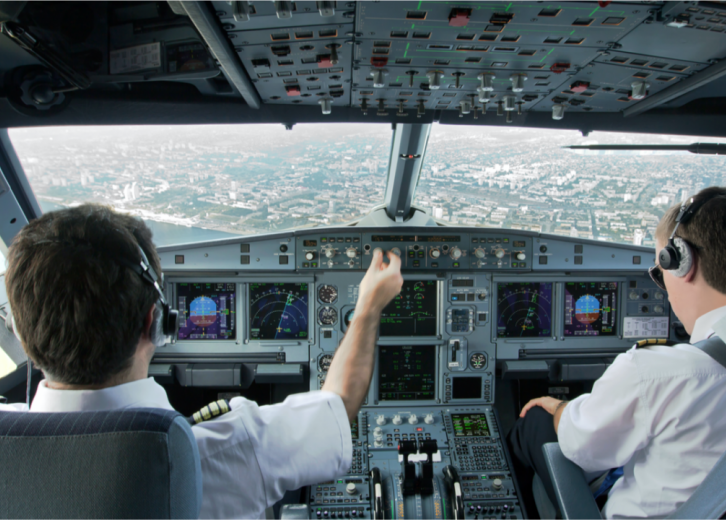 #86. Commercial Pilots
Charlotte-Concord-Gastonia, NC-SC
- Annual mean salary: $81,100
- Employment: 760

National
- Annual mean salary: $102,870
- Employment: 37,830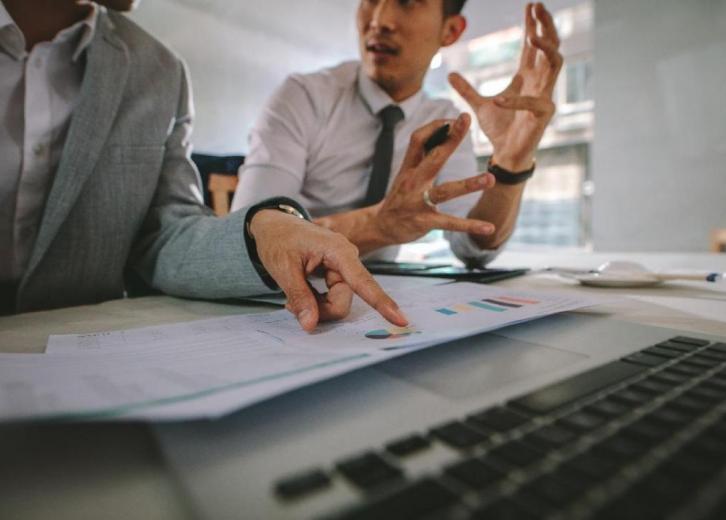 #85. Statisticians
Charlotte-Concord-Gastonia, NC-SC
- Annual mean salary: $81,640
- Employment: 170

National
- Annual mean salary: $95,680
- Employment: 39,090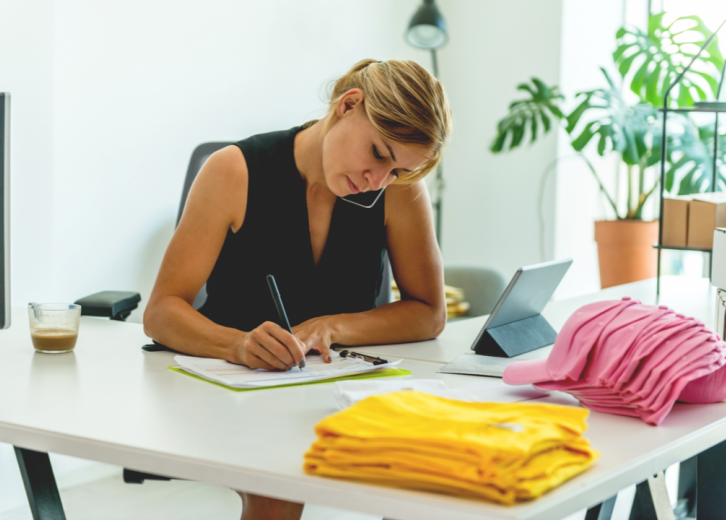 #84. Sales Representatives, Wholesale and Manufacturing, Except Technical and Scientific Products
Charlotte-Concord-Gastonia, NC-SC
- Annual mean salary: $82,370
- Employment: 17,030

National
- Annual mean salary: $71,110
- Employment: 1,344,530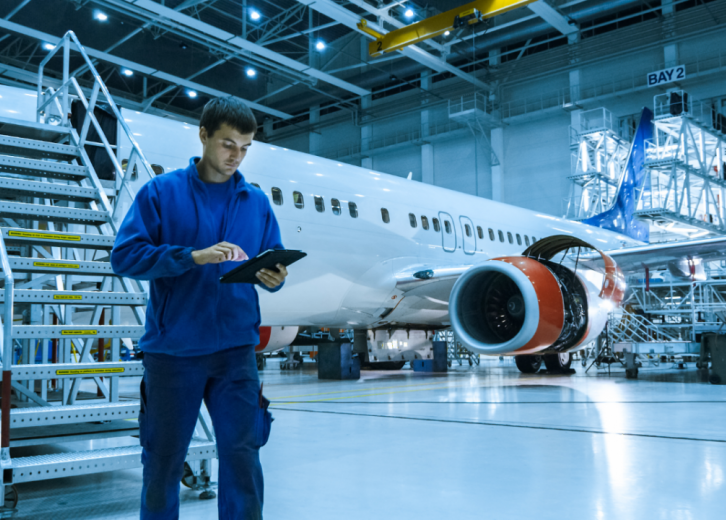 #83. Transportation Inspectors
Charlotte-Concord-Gastonia, NC-SC
- Annual mean salary: $82,550
- Employment: 50

National
- Annual mean salary: $77,530
- Employment: 30,020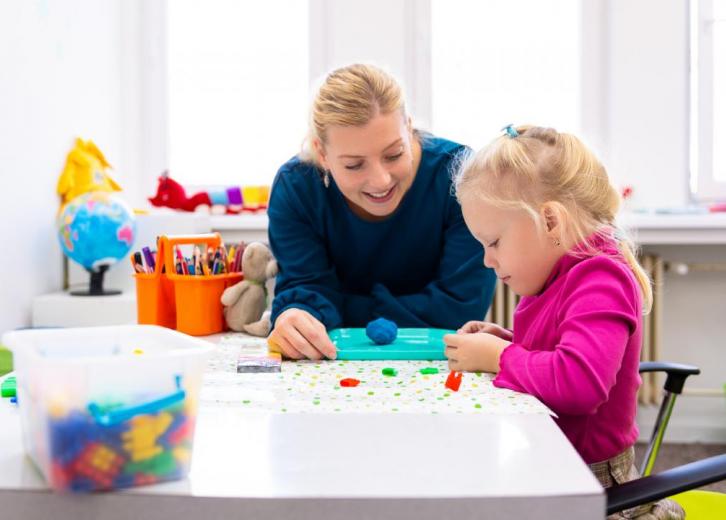 #82. Occupational Therapists
Charlotte-Concord-Gastonia, NC-SC
- Annual mean salary: $82,560
- Employment: 790

National
- Annual mean salary: $86,210
- Employment: 133,570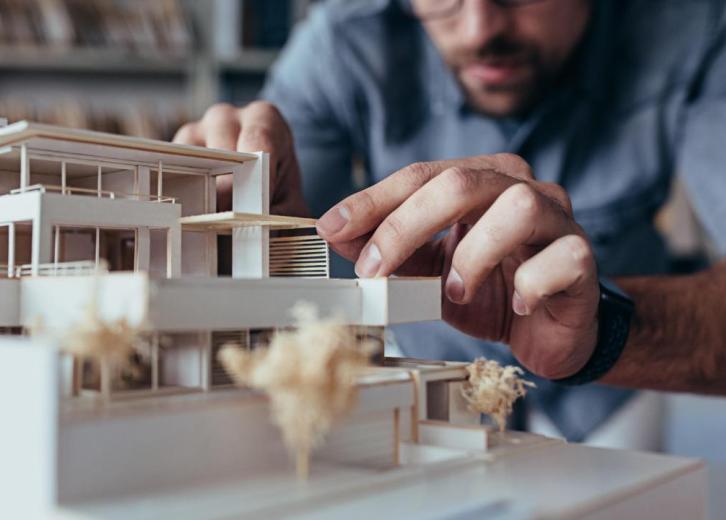 #81. Architects, Except Landscape and Naval
Charlotte-Concord-Gastonia, NC-SC
- Annual mean salary: $82,770
- Employment: 980

National
- Annual mean salary: $89,560
- Employment: 105,850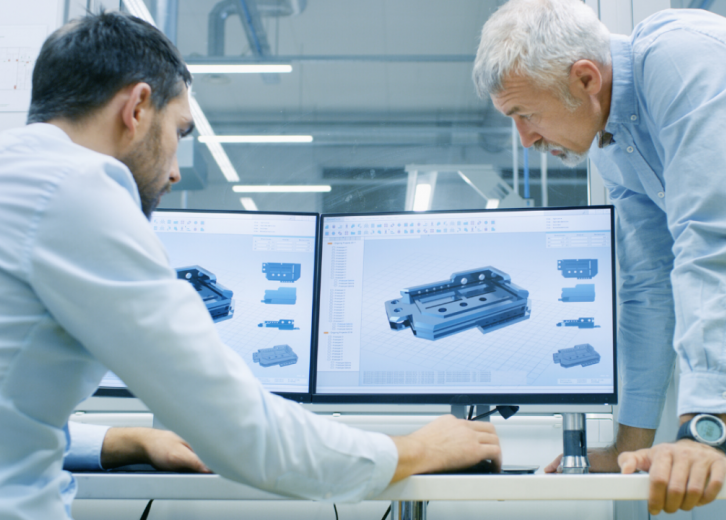 #80. Commercial and Industrial Designers
Charlotte-Concord-Gastonia, NC-SC
- Annual mean salary: $82,860
- Employment: 180

National
- Annual mean salary: $73,820
- Employment: 32,770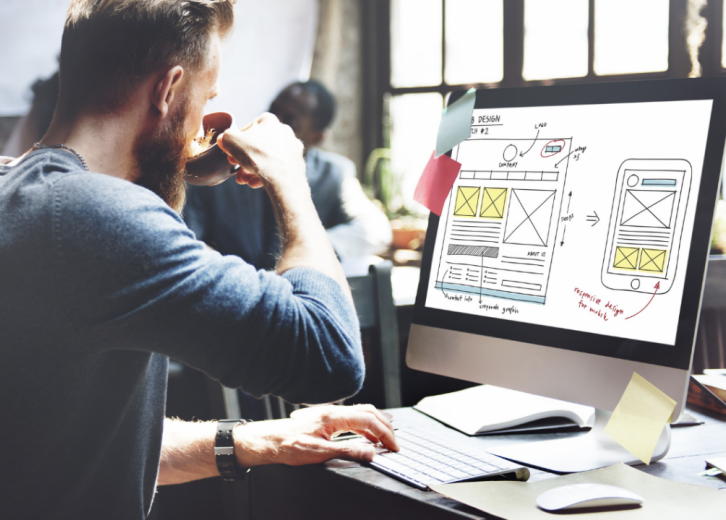 #79. Web Developers and Digital Interface Designers
Charlotte-Concord-Gastonia, NC-SC
- Annual mean salary: $83,480
- Employment: 1,440

National
- Annual mean salary: $82,370
- Employment: 148,340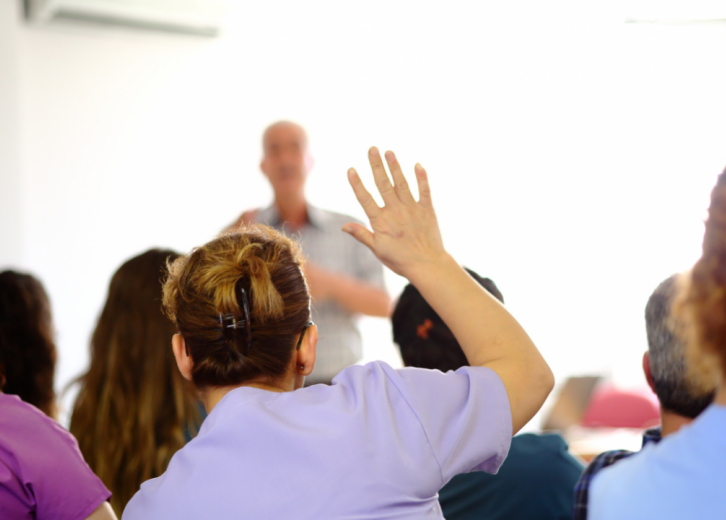 #78. Health Specialties Teachers, Postsecondary
Charlotte-Concord-Gastonia, NC-SC
- Annual mean salary: $83,790
- Employment: 420

National
- Annual mean salary: $121,620
- Employment: 201,920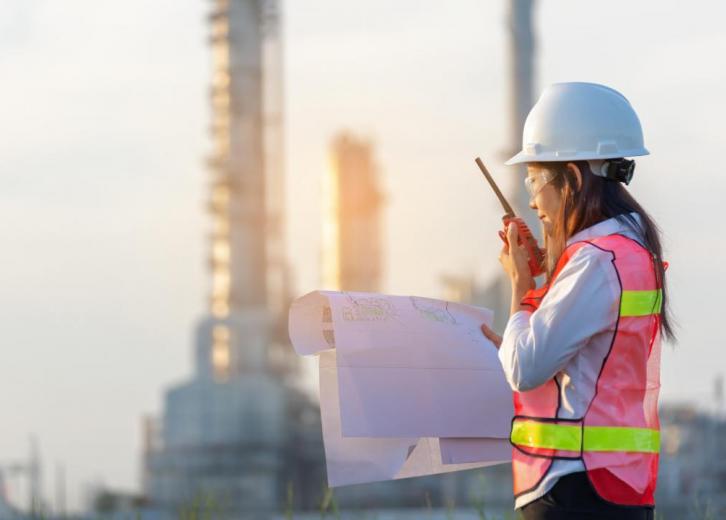 #77. Health and Safety Engineers, Except Mining Safety Engineers and Inspectors
Charlotte-Concord-Gastonia, NC-SC
- Annual mean salary: $83,970
- Employment: 190

National
- Annual mean salary: $94,810
- Employment: 25,860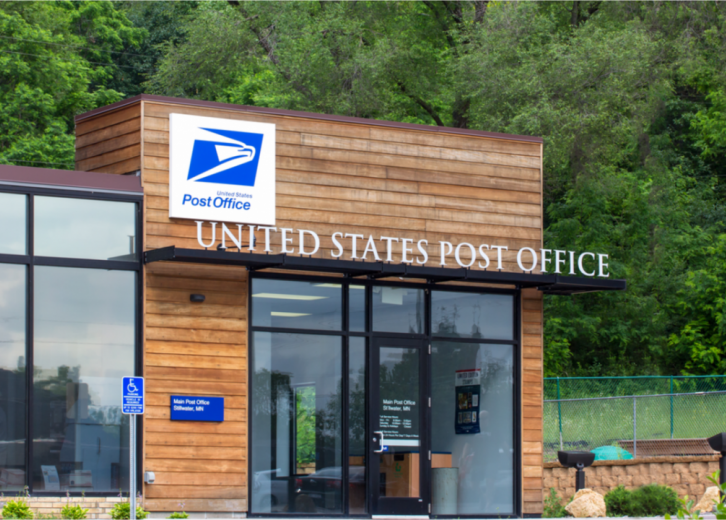 #76. Postmasters and Mail Superintendents
Charlotte-Concord-Gastonia, NC-SC
- Annual mean salary: $84,410
- Employment: 60

National
- Annual mean salary: $78,220
- Employment: 13,850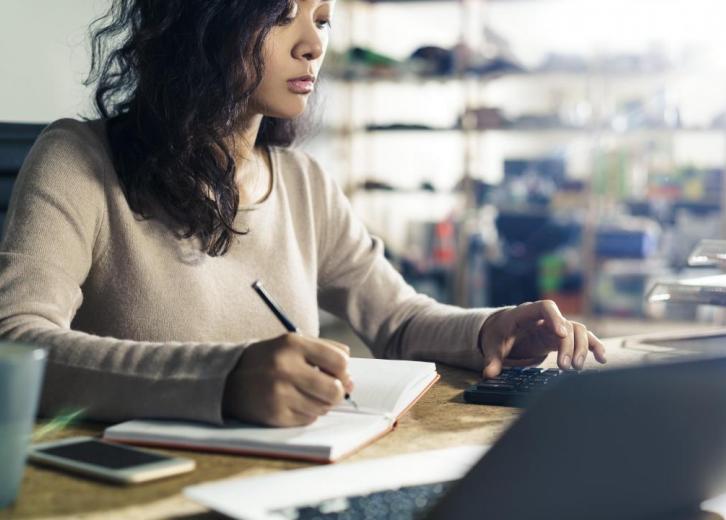 #75. Accountants and Auditors
Charlotte-Concord-Gastonia, NC-SC
- Annual mean salary: $84,850
- Employment: 12,960

National
- Annual mean salary: $79,520
- Employment: 1,280,700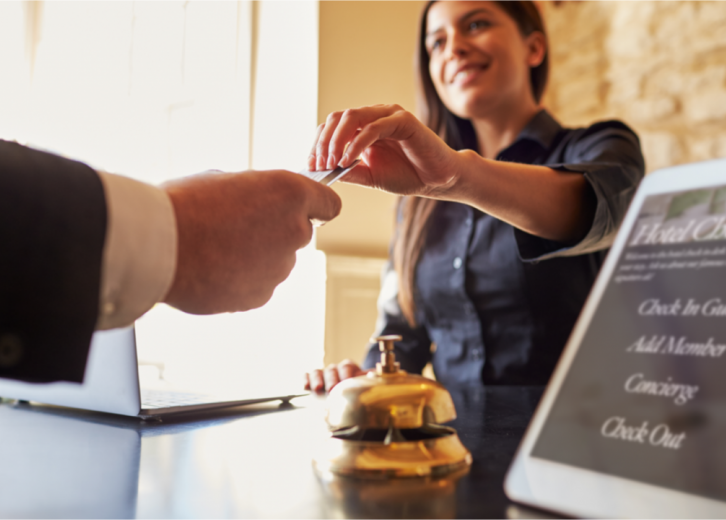 #74. Lodging Managers
Charlotte-Concord-Gastonia, NC-SC
- Annual mean salary: $85,340
- Employment: 130

National
- Annual mean salary: $63,570
- Employment: 38,340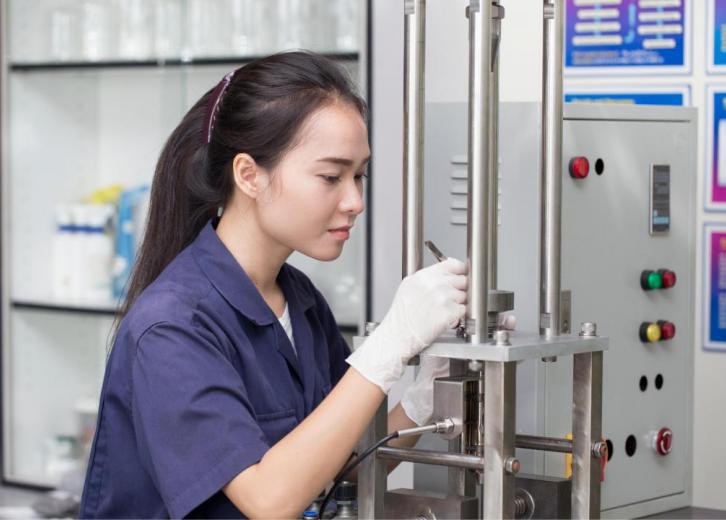 #73. Materials Engineers
Charlotte-Concord-Gastonia, NC-SC
- Annual mean salary: $85,410
- Employment: 170

National
- Annual mean salary: $97,890
- Employment: 26,820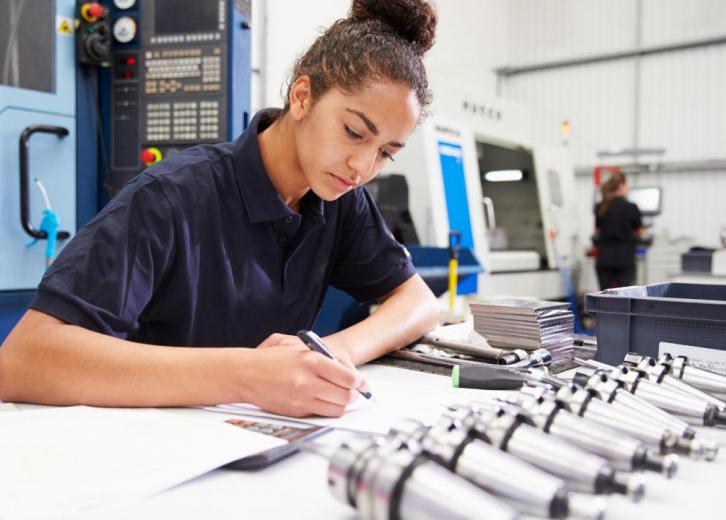 #72. Industrial Engineers
Charlotte-Concord-Gastonia, NC-SC
- Annual mean salary: $85,470
- Employment: 2,500

National
- Annual mean salary: $92,660
- Employment: 291,710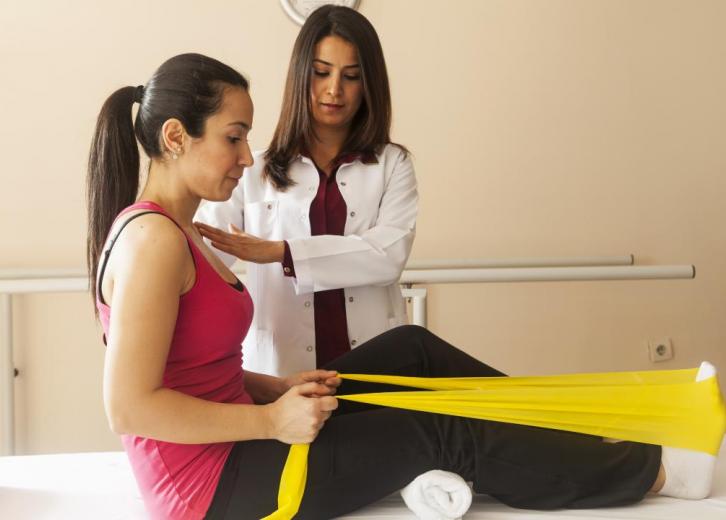 #71. Physical Therapists
Charlotte-Concord-Gastonia, NC-SC
- Annual mean salary: $86,130
- Employment: 1,300

National
- Annual mean salary: $90,170
- Employment: 233,350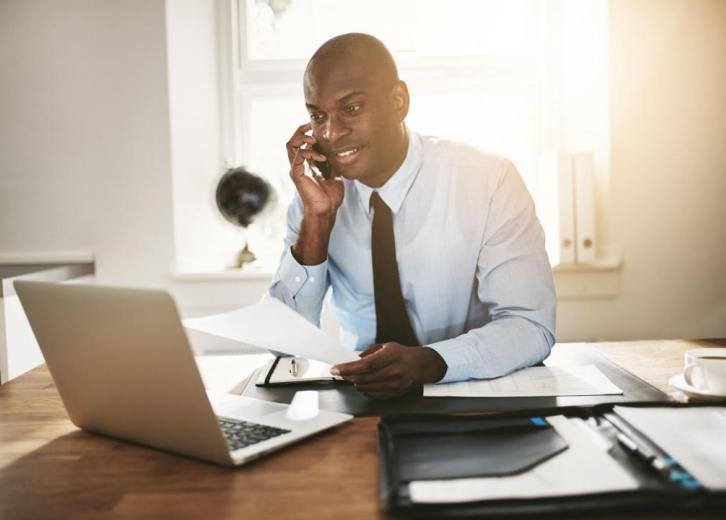 #70. Credit Analysts
Charlotte-Concord-Gastonia, NC-SC
- Annual mean salary: $86,310
- Employment: 1,720

National
- Annual mean salary: $84,930
- Employment: 73,930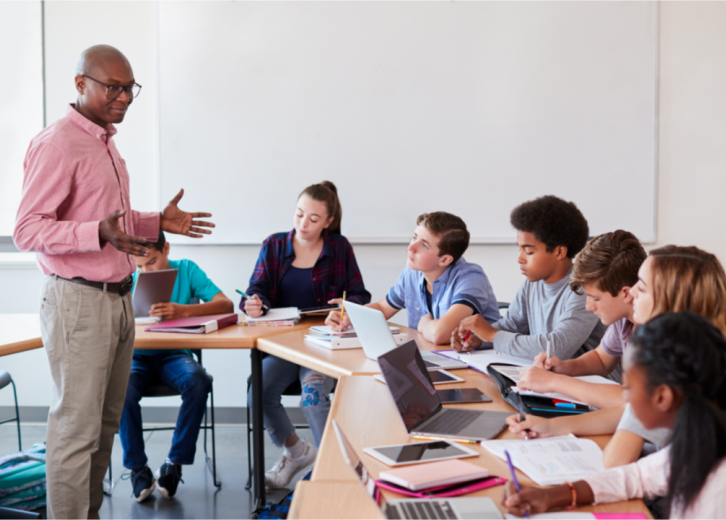 #69. Political Science Teachers, Postsecondary
Charlotte-Concord-Gastonia, NC-SC
- Annual mean salary: $86,380
- Employment: 60

National
- Annual mean salary: $102,290
- Employment: 15,750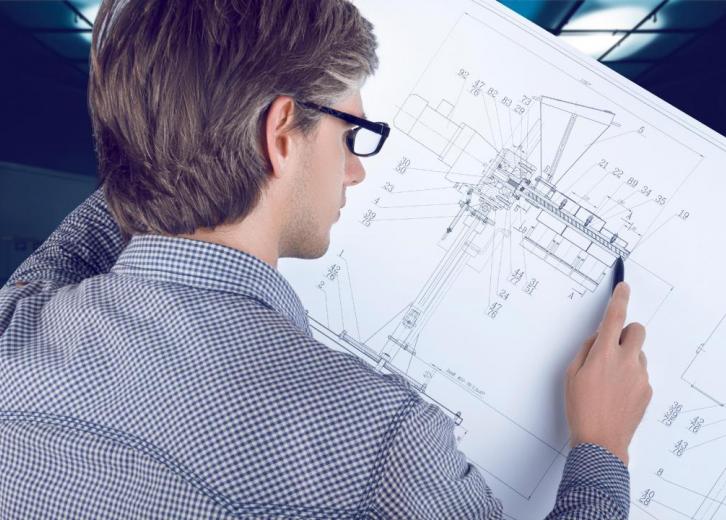 #68. Mechanical Engineers
Charlotte-Concord-Gastonia, NC-SC
- Annual mean salary: $86,580
- Employment: 2,850

National
- Annual mean salary: $93,540
- Employment: 306,990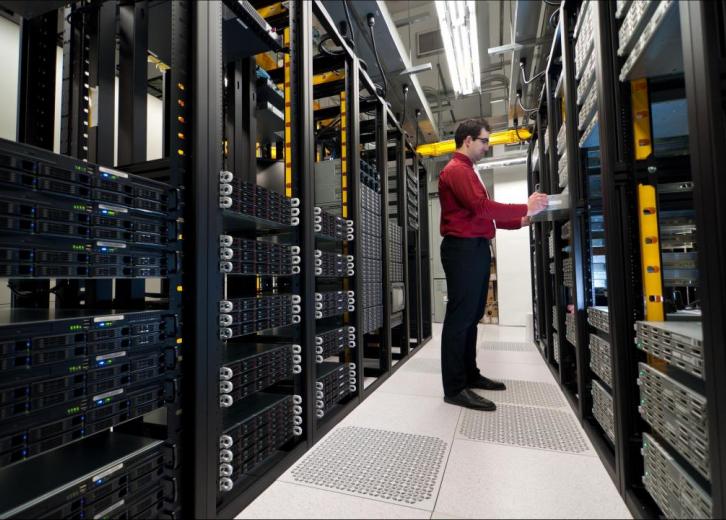 #67. Network and Computer Systems Administrators
Charlotte-Concord-Gastonia, NC-SC
- Annual mean salary: $86,840
- Employment: 3,890

National
- Annual mean salary: $88,410
- Employment: 354,450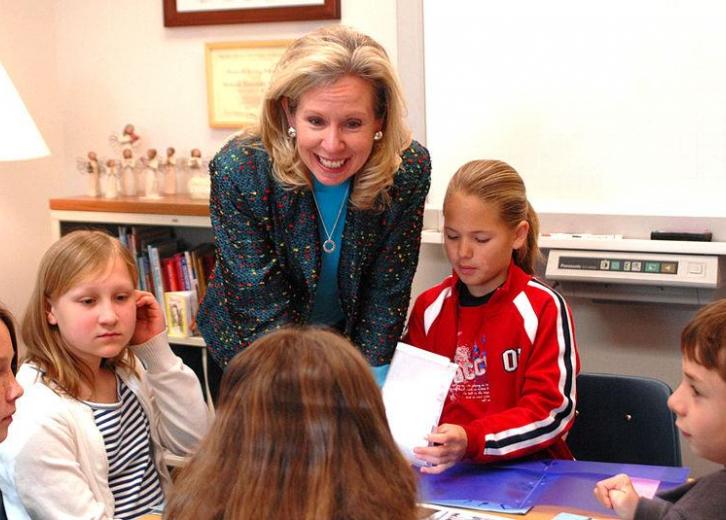 #66. Clinical, Counseling, and School Psychologists
Charlotte-Concord-Gastonia, NC-SC
- Annual mean salary: $87,890
- Employment: 720

National
- Annual mean salary: $87,450
- Employment: 113,270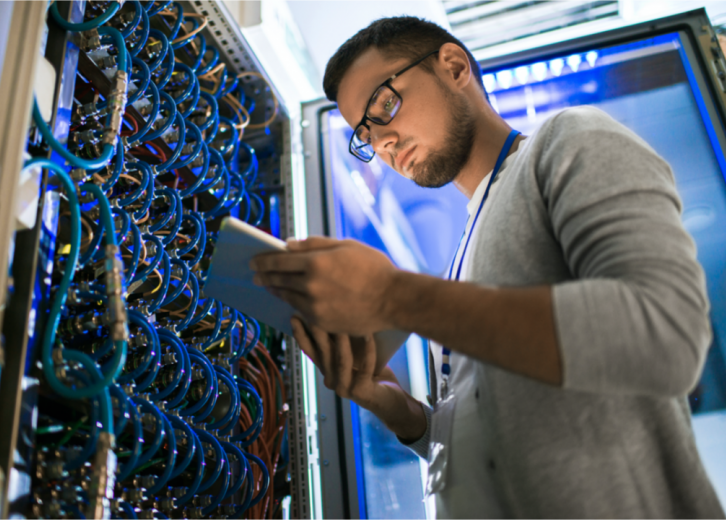 #65. Computer Hardware Engineers
Charlotte-Concord-Gastonia, NC-SC
- Annual mean salary: $88,150
- Employment: 260

National
- Annual mean salary: $123,030
- Employment: 67,880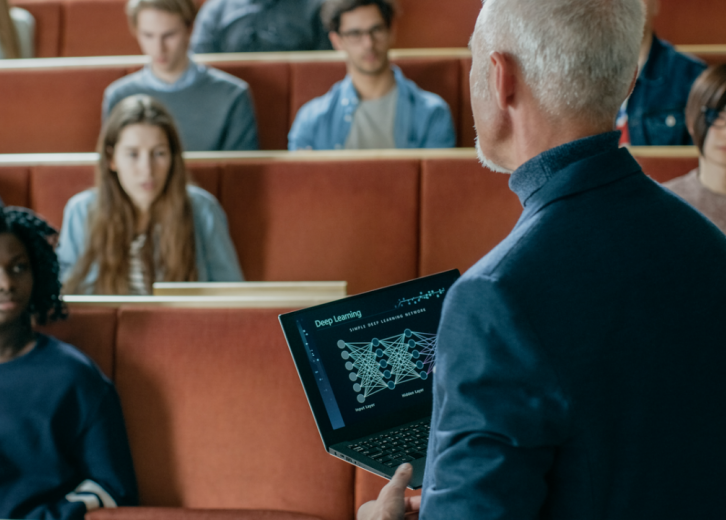 #64. Computer Science Teachers, Postsecondary
Charlotte-Concord-Gastonia, NC-SC
- Annual mean salary: $88,310
- Employment: 270

National
- Annual mean salary: $98,430
- Employment: 31,800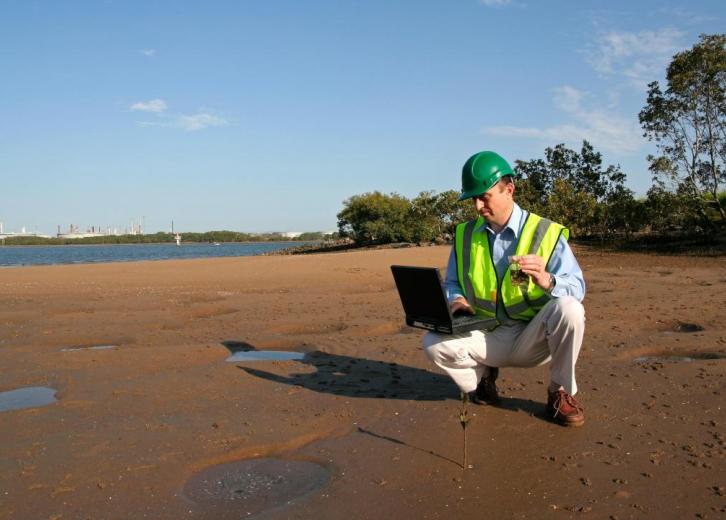 #63. Environmental Engineers
Charlotte-Concord-Gastonia, NC-SC
- Annual mean salary: $89,950
- Employment: 280

National
- Annual mean salary: $94,220
- Employment: 53,150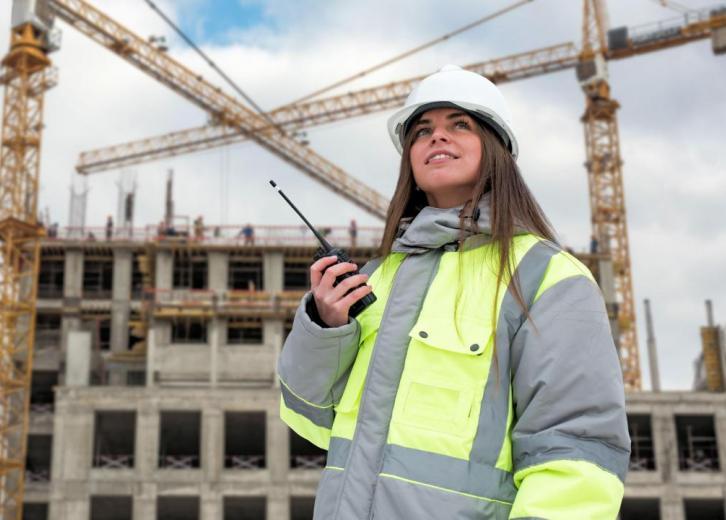 #62. Civil Engineers
Charlotte-Concord-Gastonia, NC-SC
- Annual mean salary: $90,110
- Employment: 3,420

National
- Annual mean salary: $94,360
- Employment: 310,850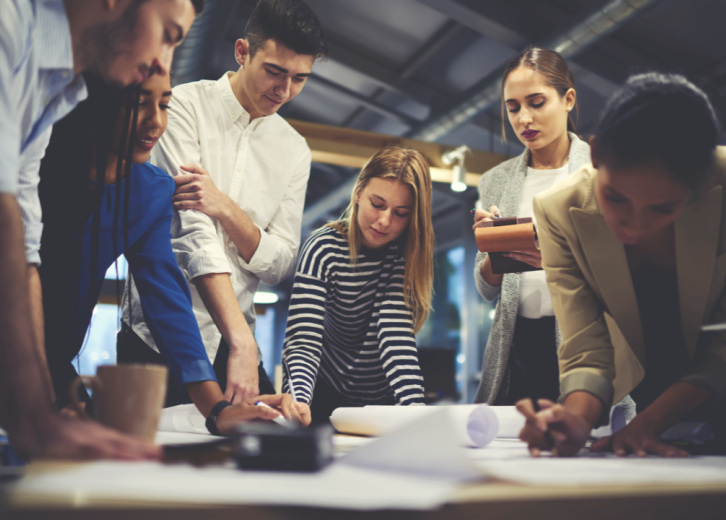 #61. Engineering Teachers, Postsecondary
Charlotte-Concord-Gastonia, NC-SC
- Annual mean salary: $90,610
- Employment: 180

National
- Annual mean salary: $112,110
- Employment: 36,080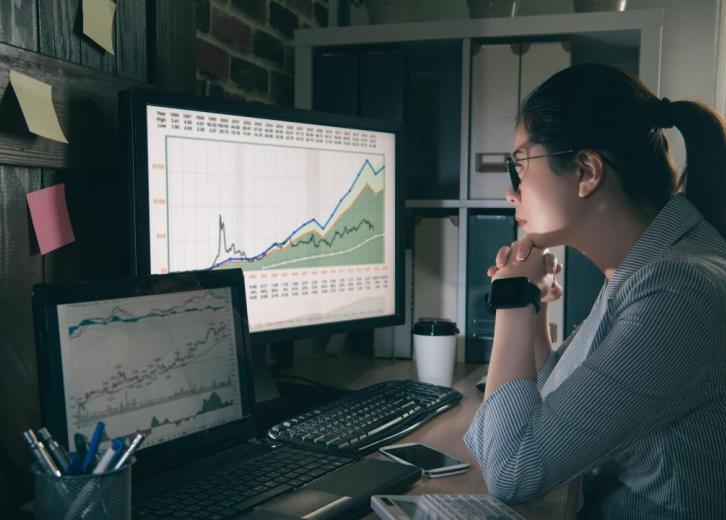 #60. Operations Research Analysts
Charlotte-Concord-Gastonia, NC-SC
- Annual mean salary: $92,390
- Employment: 1,770

National
- Annual mean salary: $90,600
- Employment: 99,680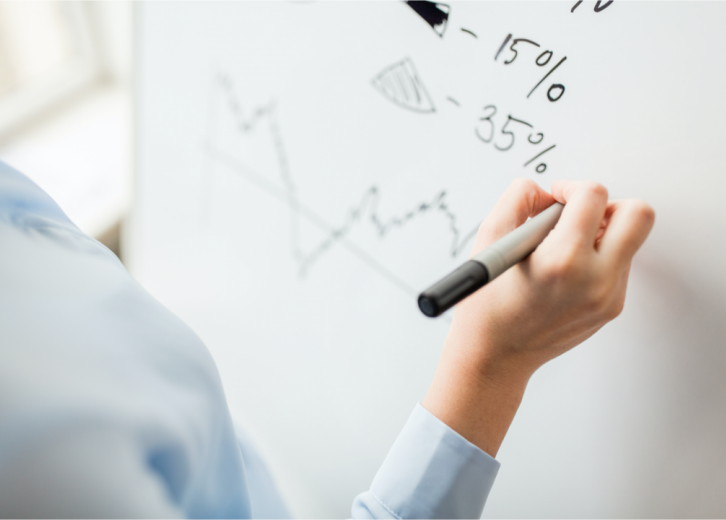 #59. Economics Teachers, Postsecondary
Charlotte-Concord-Gastonia, NC-SC
- Annual mean salary: $92,740
- Employment: 60

National
- Annual mean salary: $119,160
- Employment: 13,270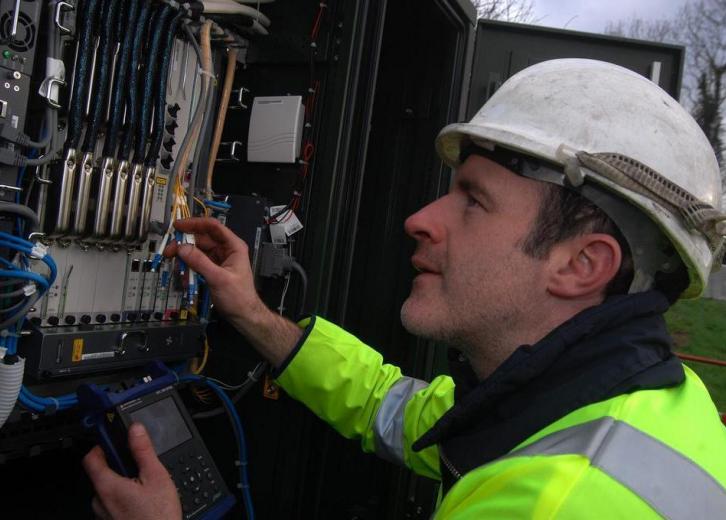 #58. Electronics Engineers, Except Computer
Charlotte-Concord-Gastonia, NC-SC
- Annual mean salary: $92,850
- Employment: 660

National
- Annual mean salary: $110,210
- Employment: 128,800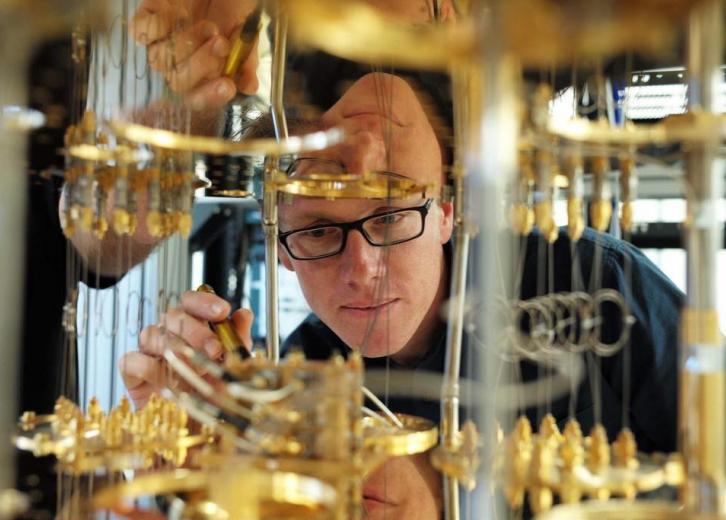 #57. Aerospace Engineers
Charlotte-Concord-Gastonia, NC-SC
- Annual mean salary: $92,930
- Employment: 140

National
- Annual mean salary: $119,220
- Employment: 63,200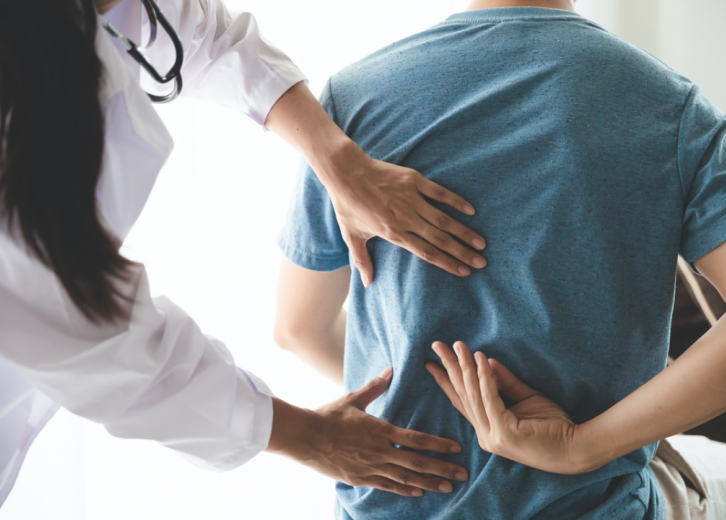 #56. Chiropractors
Charlotte-Concord-Gastonia, NC-SC
- Annual mean salary: $94,070
- Employment: 350

National
- Annual mean salary: $85,010
- Employment: 35,010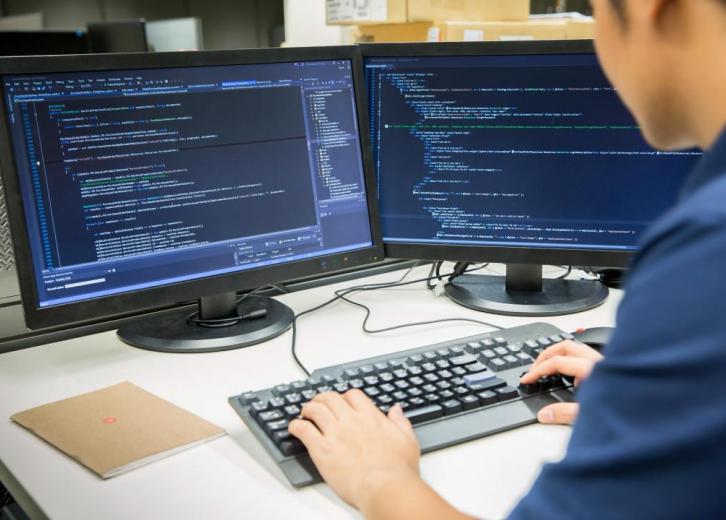 #55. Computer Programmers
Charlotte-Concord-Gastonia, NC-SC
- Annual mean salary: $94,960
- Employment: 1,590

National
- Annual mean salary: $92,610
- Employment: 199,540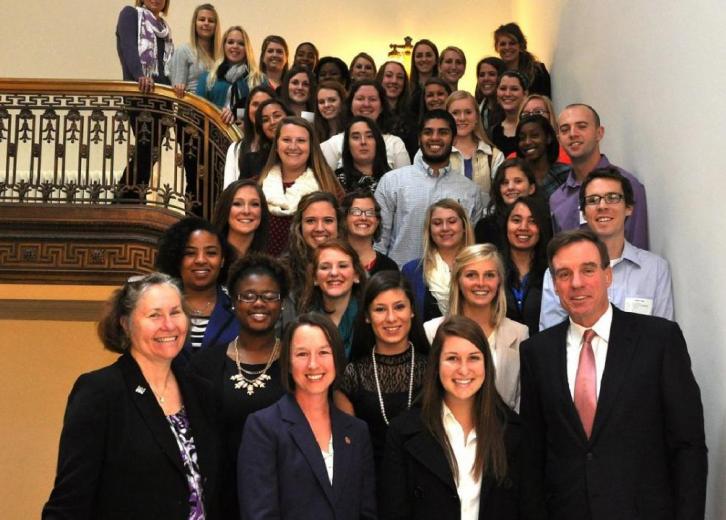 #54. Social Work Teachers, Postsecondary
Charlotte-Concord-Gastonia, NC-SC
- Annual mean salary: $95,470
- Employment: 60

National
- Annual mean salary: $77,910
- Employment: 13,640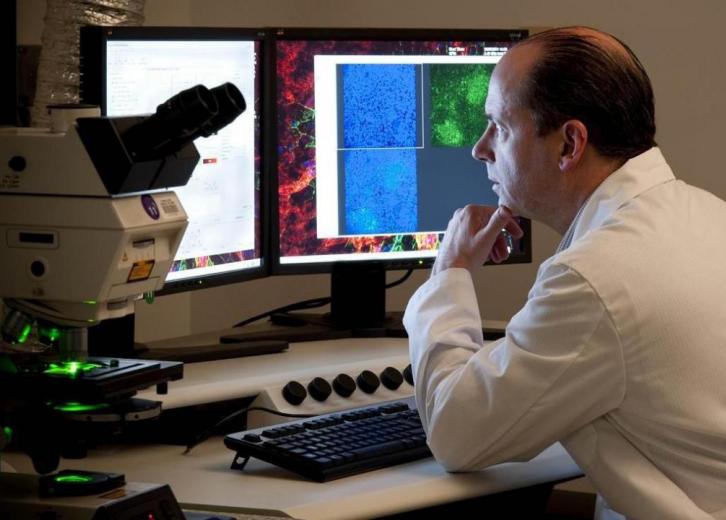 #53. Medical Scientists, Except Epidemiologists
Charlotte-Concord-Gastonia, NC-SC
- Annual mean salary: $95,540
- Employment: 230

National
- Annual mean salary: $98,770
- Employment: 127,180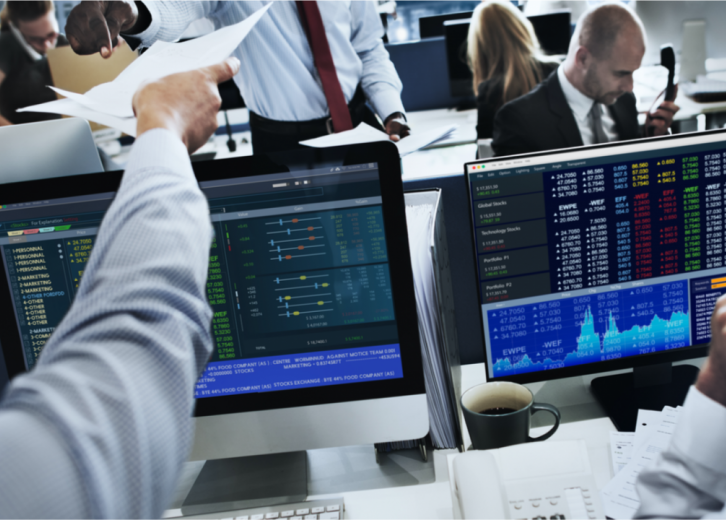 #52. Securities, Commodities, and Financial Services Sales Agents
Charlotte-Concord-Gastonia, NC-SC
- Annual mean salary: $95,890
- Employment: 6,710

National
- Annual mean salary: $93,090
- Employment: 437,880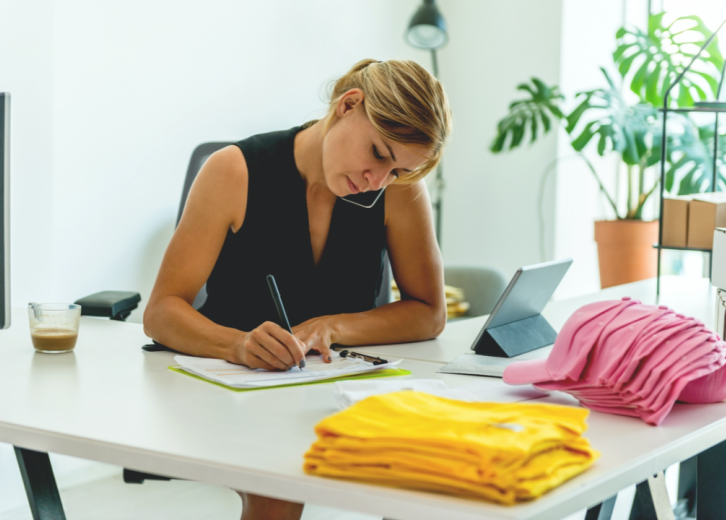 #50 (tie). Sales Representatives, Wholesale and Manufacturing, Technical and Scientific Products
Charlotte-Concord-Gastonia, NC-SC
- Annual mean salary: $98,110
- Employment: 3,750

National
- Annual mean salary: $92,980
- Employment: 306,980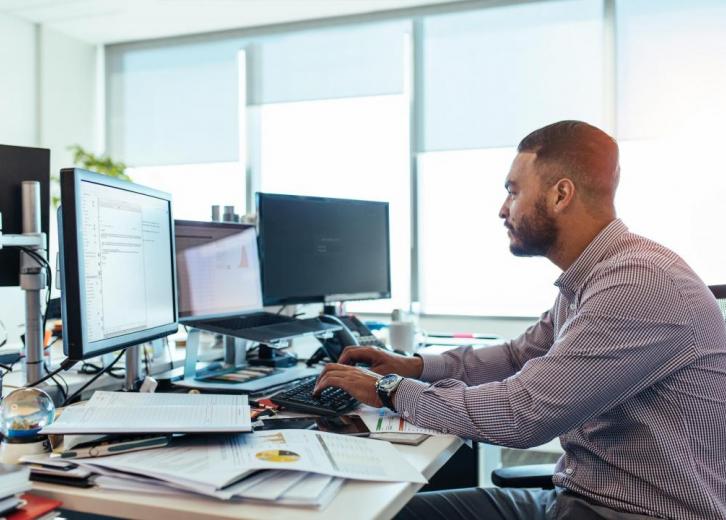 #50 (tie). Computer Systems Analysts
Charlotte-Concord-Gastonia, NC-SC
- Annual mean salary: $98,110
- Employment: 11,310

National
- Annual mean salary: $96,160
- Employment: 589,060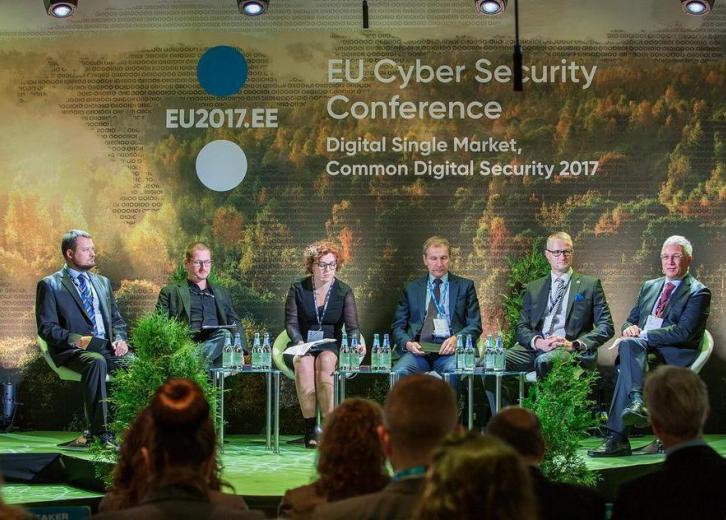 #49. Information Security Analysts
Charlotte-Concord-Gastonia, NC-SC
- Annual mean salary: $100,330
- Employment: 3,070

National
- Annual mean salary: $104,210
- Employment: 125,570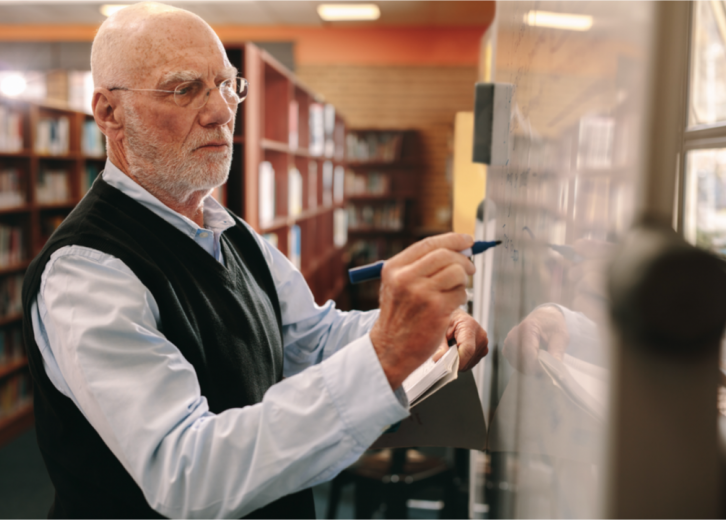 #48. Physics Teachers, Postsecondary
Charlotte-Concord-Gastonia, NC-SC
- Annual mean salary: $101,780
- Employment: 40

National
- Annual mean salary: $101,110
- Employment: 13,780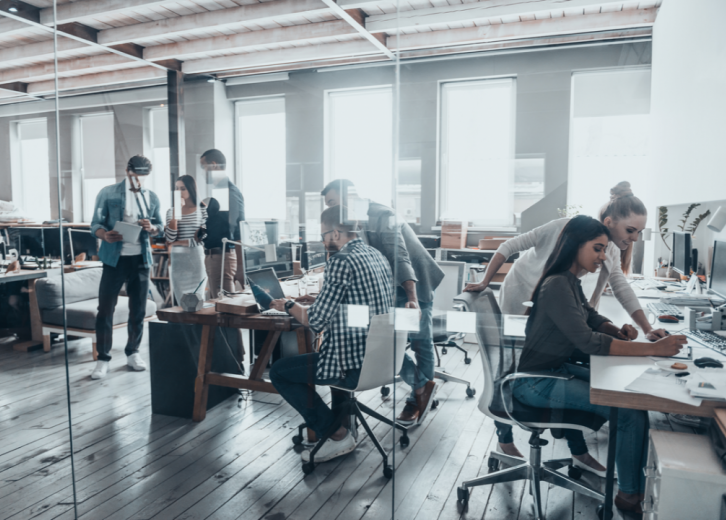 #47. First-Line Supervisors of Non-Retail Sales Workers
Charlotte-Concord-Gastonia, NC-SC
- Annual mean salary: $101,850
- Employment: 3,630

National
- Annual mean salary: $86,180
- Employment: 249,090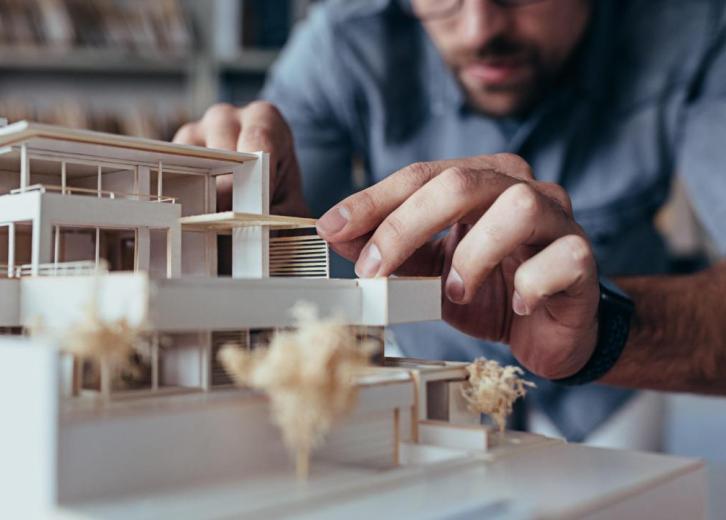 #46. Database Administrators and Architects
Charlotte-Concord-Gastonia, NC-SC
- Annual mean salary: $102,130
- Employment: 1,510

National
- Annual mean salary: $96,110
- Employment: 125,460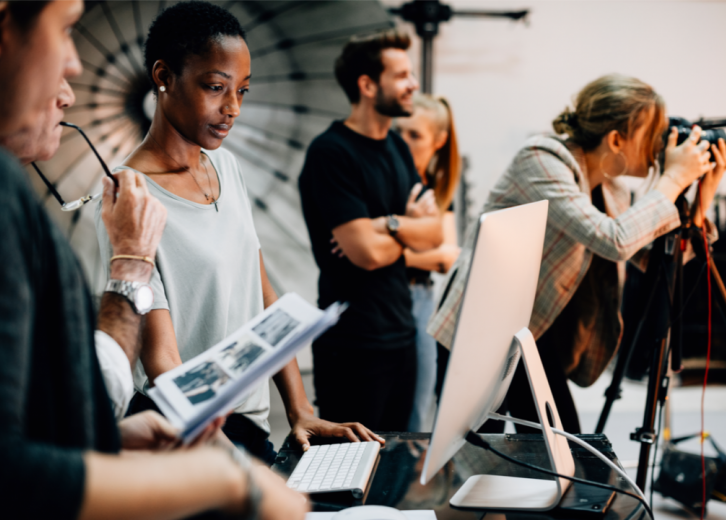 #45. Art Directors
Charlotte-Concord-Gastonia, NC-SC
- Annual mean salary: $102,660
- Employment: 120

National
- Annual mean salary: $109,600
- Employment: 42,890
#44. Management Analysts
Charlotte-Concord-Gastonia, NC-SC
- Annual mean salary: $103,170
- Employment: 8,220

National
- Annual mean salary: $95,560
- Employment: 709,750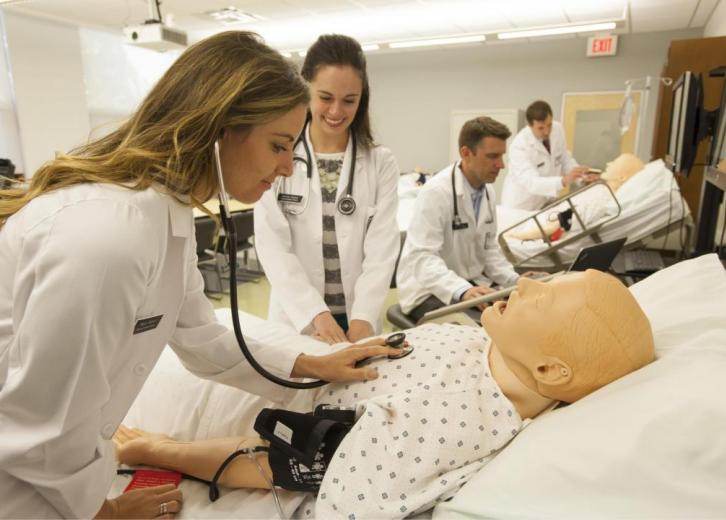 #43. Physician Assistants
Charlotte-Concord-Gastonia, NC-SC
- Annual mean salary: $103,840
- Employment: 770

National
- Annual mean salary: $112,410
- Employment: 120,090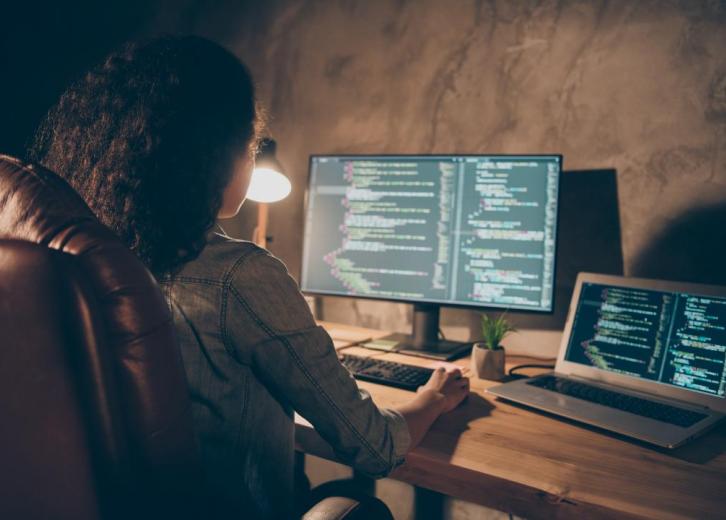 #42. Software Developers and Software Quality Assurance Analysts and Testers
Charlotte-Concord-Gastonia, NC-SC
- Annual mean salary: $104,040
- Employment: 13,370

National
- Annual mean salary: $111,620
- Employment: 1,406,870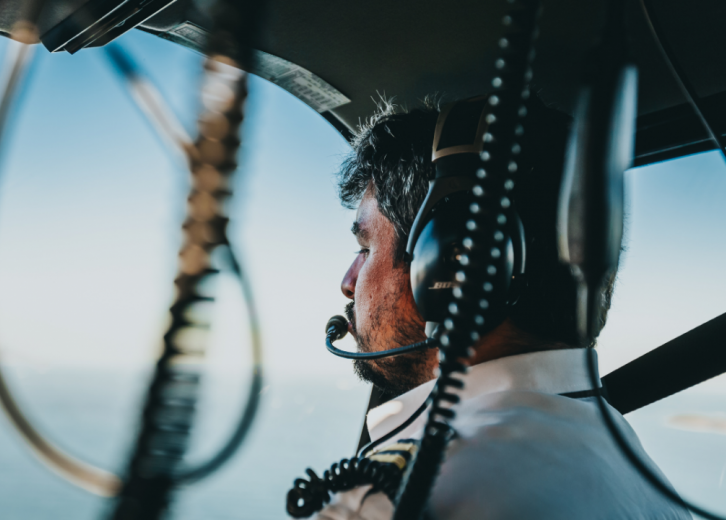 #41. Airline Pilots, Copilots, and Flight Engineers
Charlotte-Concord-Gastonia, NC-SC
- Annual mean salary: $104,100
- Employment: data not available

National
- Annual mean salary: $174,870
- Employment: 84,520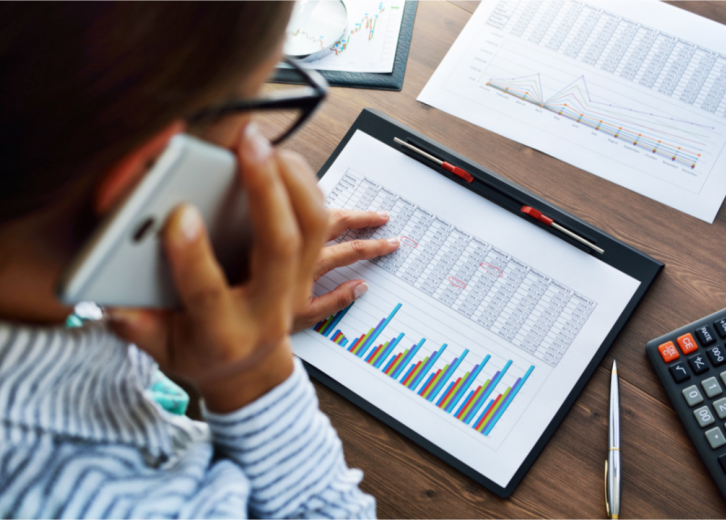 #40. Sales Engineers
Charlotte-Concord-Gastonia, NC-SC
- Annual mean salary: $104,380
- Employment: 1,040

National
- Annual mean salary: $112,780
- Employment: 63,550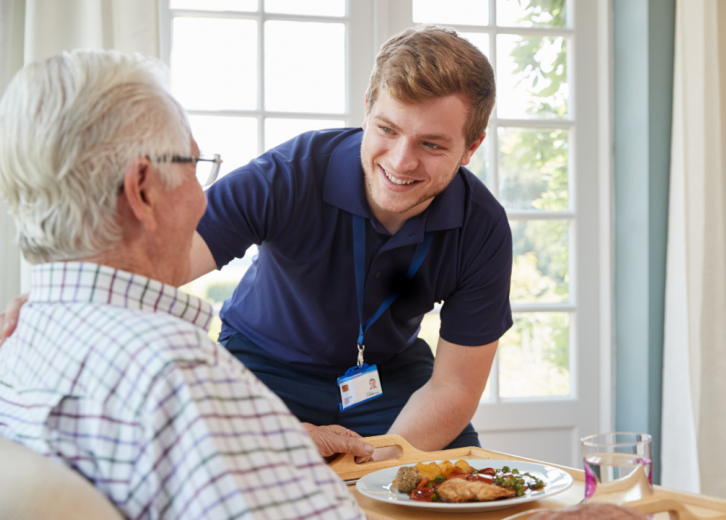 #39. Nurse Practitioners
Charlotte-Concord-Gastonia, NC-SC
- Annual mean salary: $104,740
- Employment: 1,560

National
- Annual mean salary: $111,840
- Employment: 200,600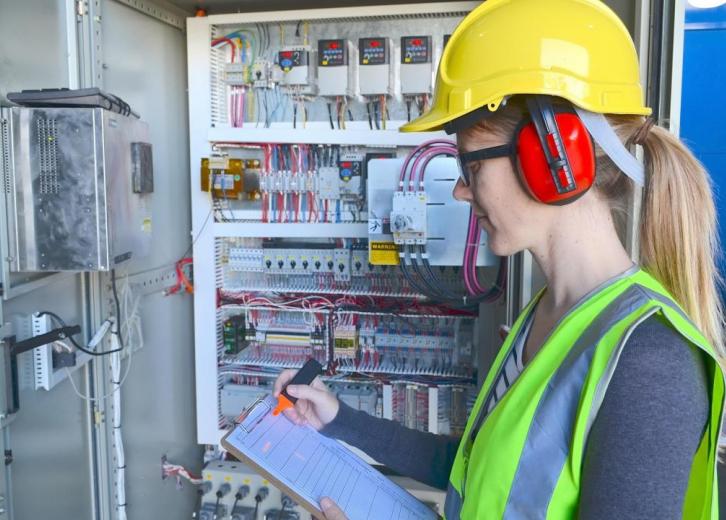 #38. Electrical Engineers
Charlotte-Concord-Gastonia, NC-SC
- Annual mean salary: $105,050
- Employment: 1,670

National
- Annual mean salary: $103,480
- Employment: 185,570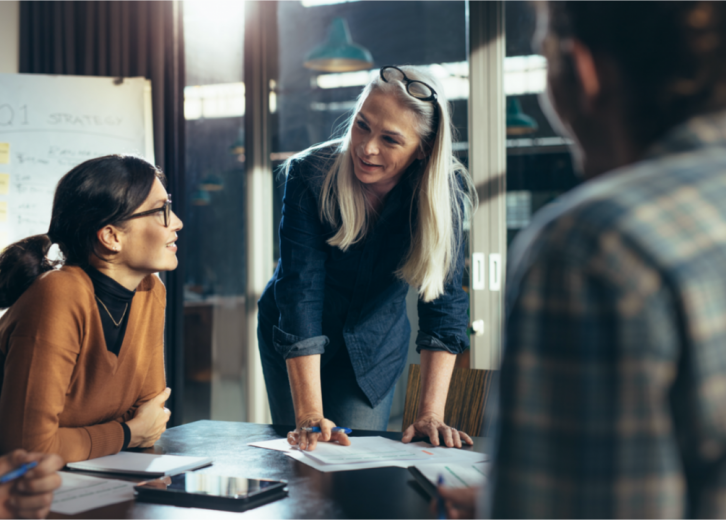 #37. Education Administrators, Postsecondary
Charlotte-Concord-Gastonia, NC-SC
- Annual mean salary: $105,270
- Employment: 770

National
- Annual mean salary: $112,400
- Employment: 144,880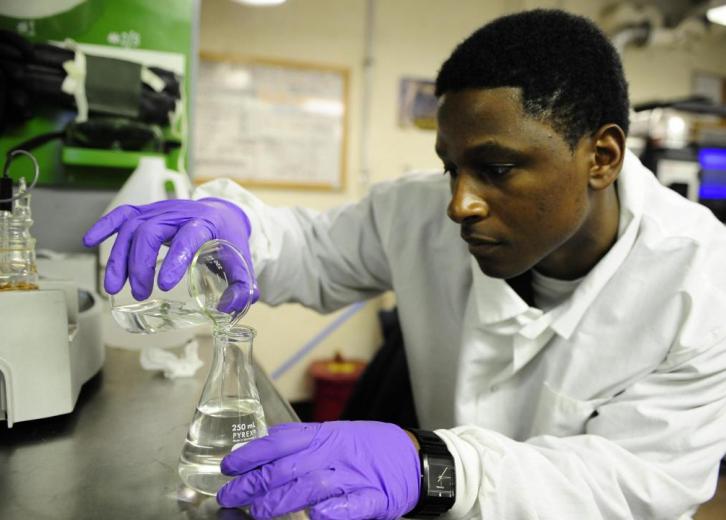 #36. Chemical Engineers
Charlotte-Concord-Gastonia, NC-SC
- Annual mean salary: $107,390
- Employment: 310

National
- Annual mean salary: $117,090
- Employment: 30,120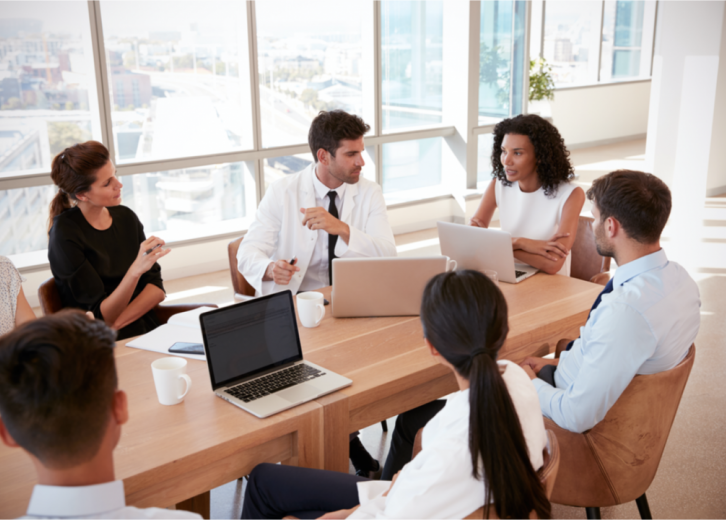 #35. Medical and Health Services Managers
Charlotte-Concord-Gastonia, NC-SC
- Annual mean salary: $108,120
- Employment: 2,340

National
- Annual mean salary: $115,160
- Employment: 394,910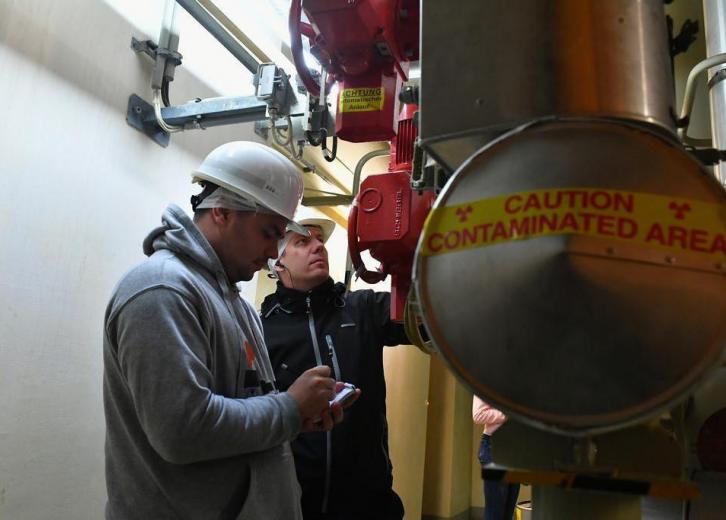 #34. Nuclear Engineers
Charlotte-Concord-Gastonia, NC-SC
- Annual mean salary: $108,280
- Employment: 360

National
- Annual mean salary: $120,700
- Employment: 15,850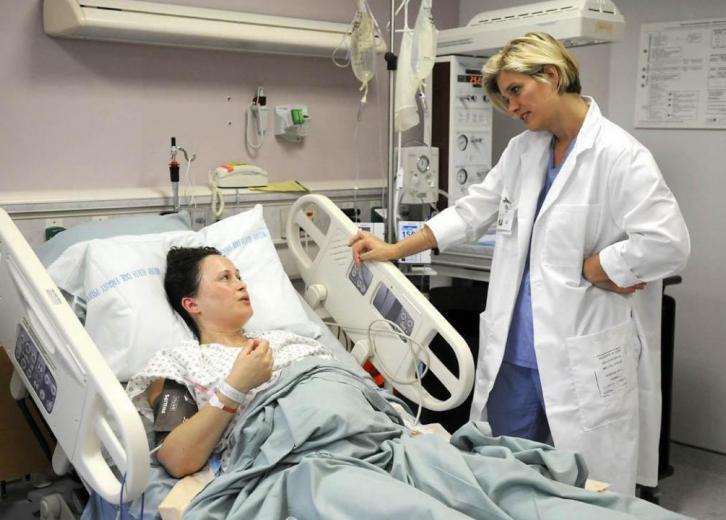 #33. Nurse Midwives
Charlotte-Concord-Gastonia, NC-SC
- Annual mean salary: $108,790
- Employment: 50

National
- Annual mean salary: $108,810
- Employment: 6,930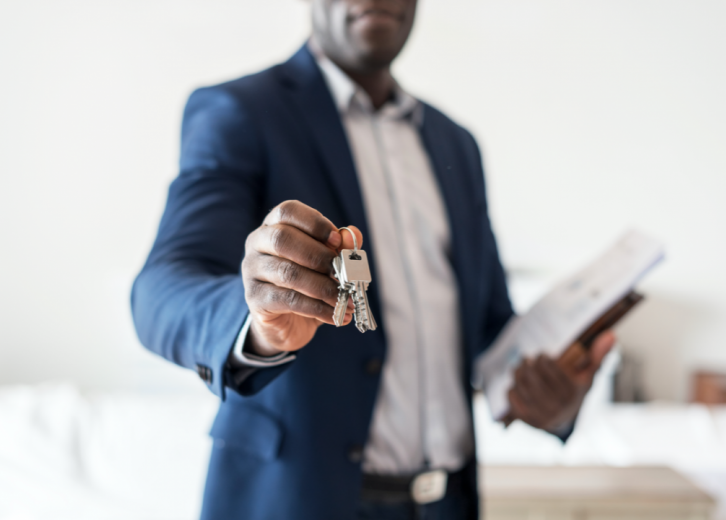 #32. Real Estate Brokers
Charlotte-Concord-Gastonia, NC-SC
- Annual mean salary: $110,350
- Employment: 870

National
- Annual mean salary: $81,450
- Employment: 42,730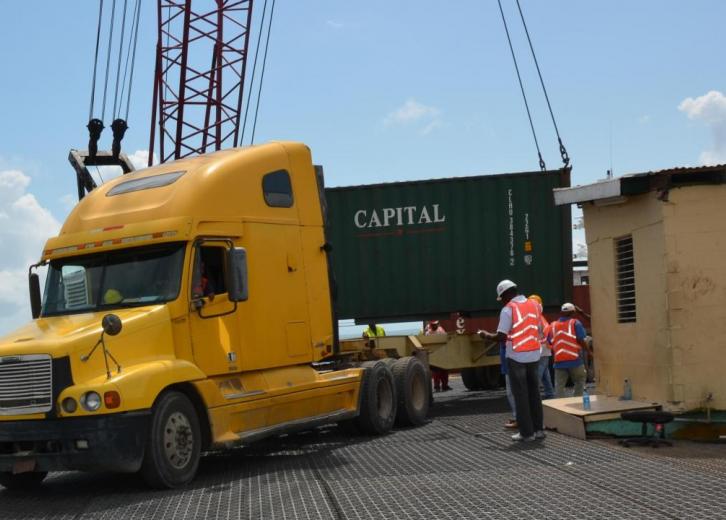 #31. Transportation, Storage, and Distribution Managers
Charlotte-Concord-Gastonia, NC-SC
- Annual mean salary: $113,060
- Employment: 930

National
- Annual mean salary: $103,320
- Employment: 132,040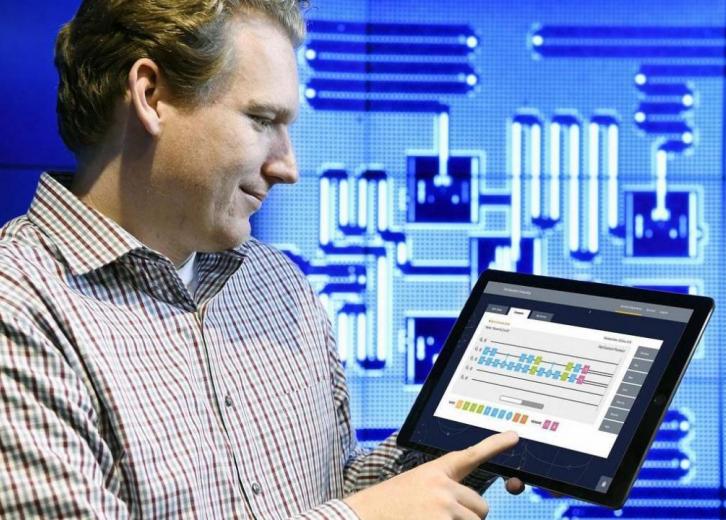 #30. Computer Network Architects
Charlotte-Concord-Gastonia, NC-SC
- Annual mean salary: $113,800
- Employment: 1,790

National
- Annual mean salary: $115,110
- Employment: 152,420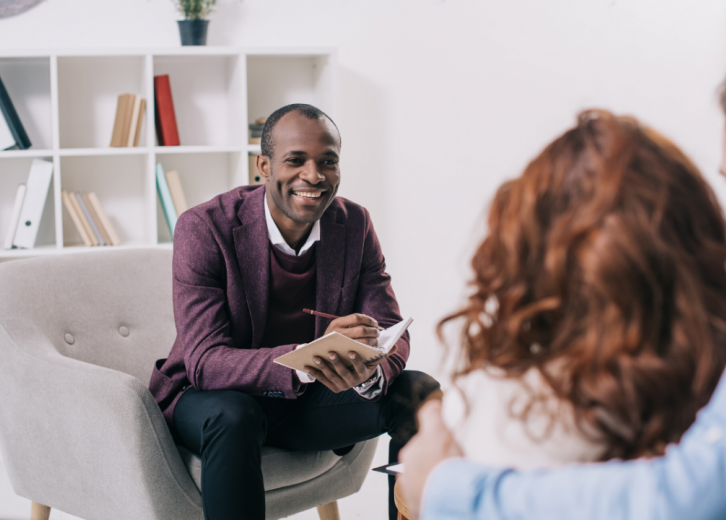 #29. Psychiatrists
Charlotte-Concord-Gastonia, NC-SC
- Annual mean salary: $115,150
- Employment: data not available

National
- Annual mean salary: $220,430
- Employment: 25,530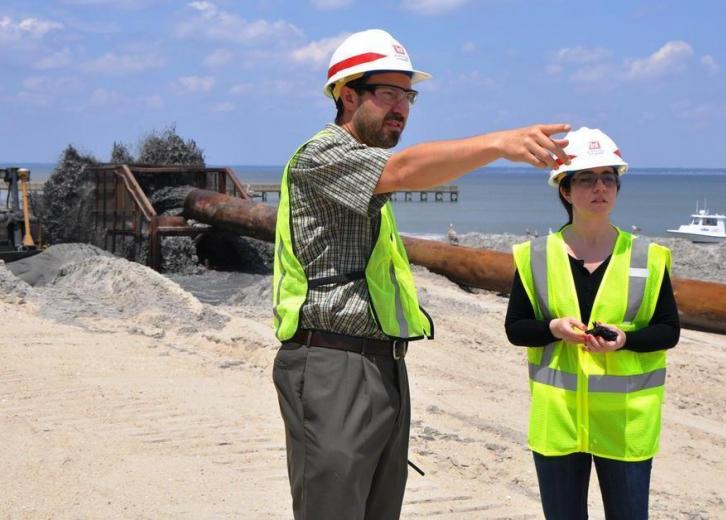 #28. Construction Managers
Charlotte-Concord-Gastonia, NC-SC
- Annual mean salary: $117,620
- Employment: 4,460

National
- Annual mean salary: $105,000
- Employment: 293,380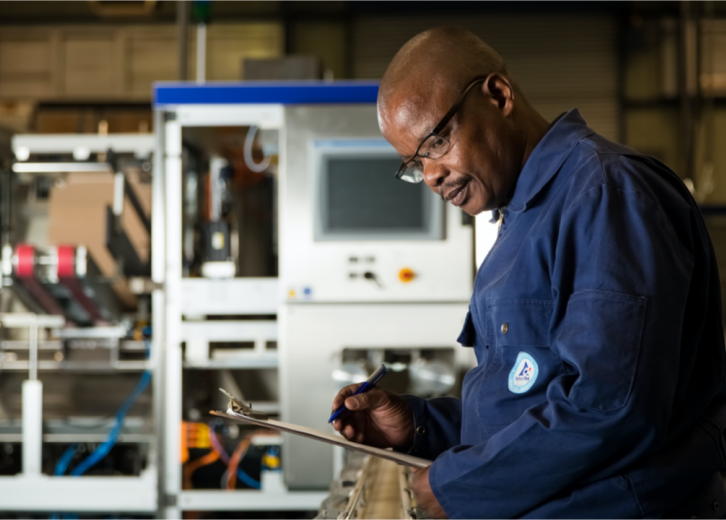 #27. Industrial Production Managers
Charlotte-Concord-Gastonia, NC-SC
- Annual mean salary: $119,870
- Employment: 1,680

National
- Annual mean salary: $115,110
- Employment: 185,790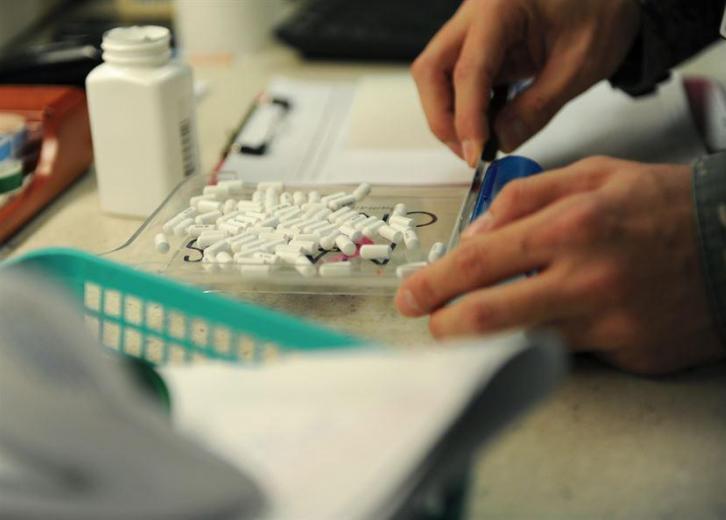 #26. Pharmacists
Charlotte-Concord-Gastonia, NC-SC
- Annual mean salary: $122,240
- Employment: 2,240

National
- Annual mean salary: $125,510
- Employment: 311,200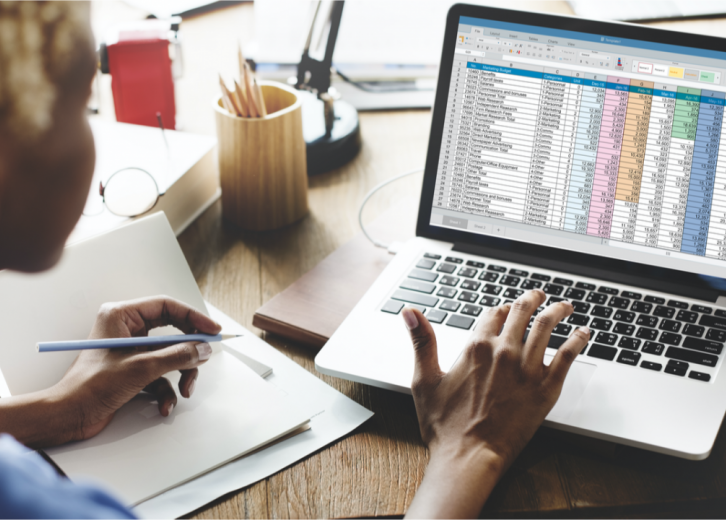 #25. Purchasing Managers
Charlotte-Concord-Gastonia, NC-SC
- Annual mean salary: $123,240
- Employment: 810

National
- Annual mean salary: $128,400
- Employment: 72,100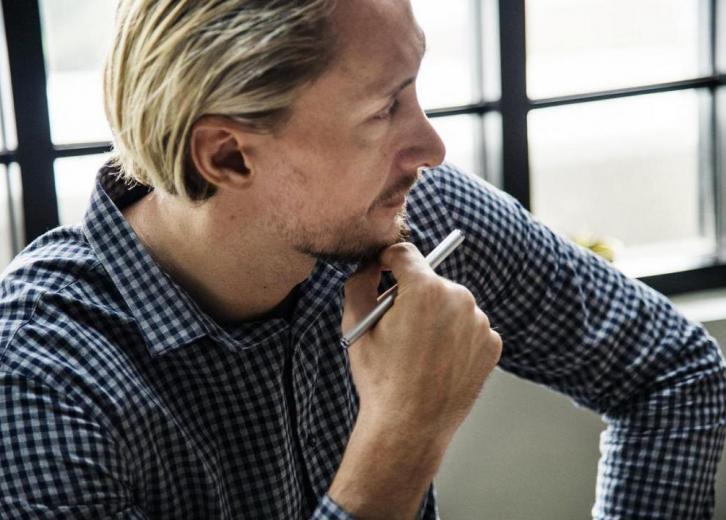 #24. Advertising and Promotions Managers
Charlotte-Concord-Gastonia, NC-SC
- Annual mean salary: $124,530
- Employment: 140

National
- Annual mean salary: $141,890
- Employment: 25,100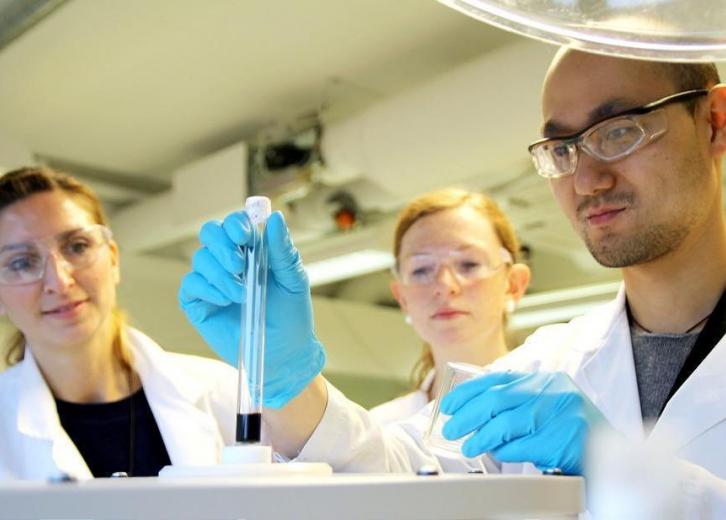 #23. Natural Sciences Managers
Charlotte-Concord-Gastonia, NC-SC
- Annual mean salary: $130,410
- Employment: 200

National
- Annual mean salary: $145,450
- Employment: 67,720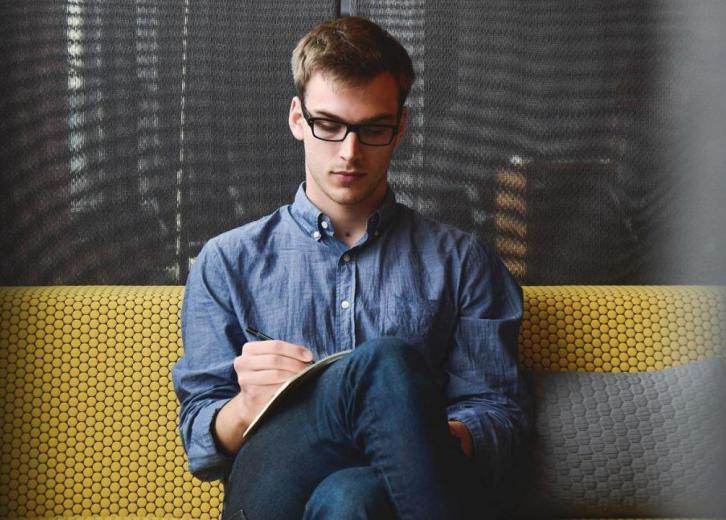 #22. General and Operations Managers
Charlotte-Concord-Gastonia, NC-SC
- Annual mean salary: $131,910
- Employment: 18,980

National
- Annual mean salary: $123,030
- Employment: 2,400,280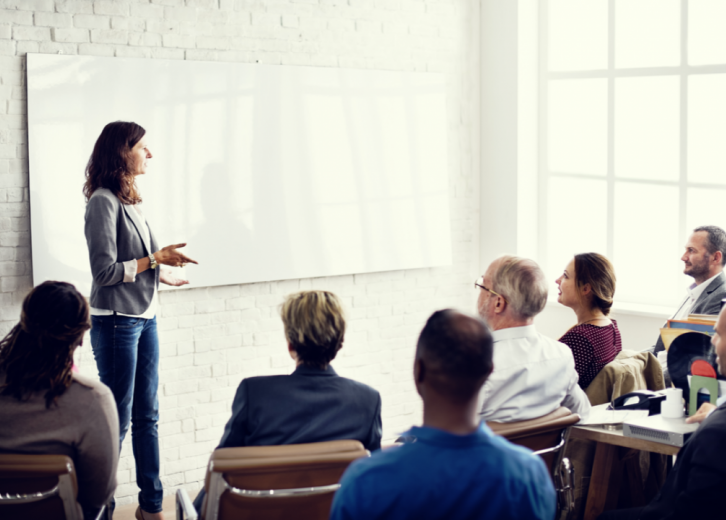 #21. Training and Development Managers
Charlotte-Concord-Gastonia, NC-SC
- Annual mean salary: $132,280
- Employment: 350

National
- Annual mean salary: $123,470
- Employment: 38,510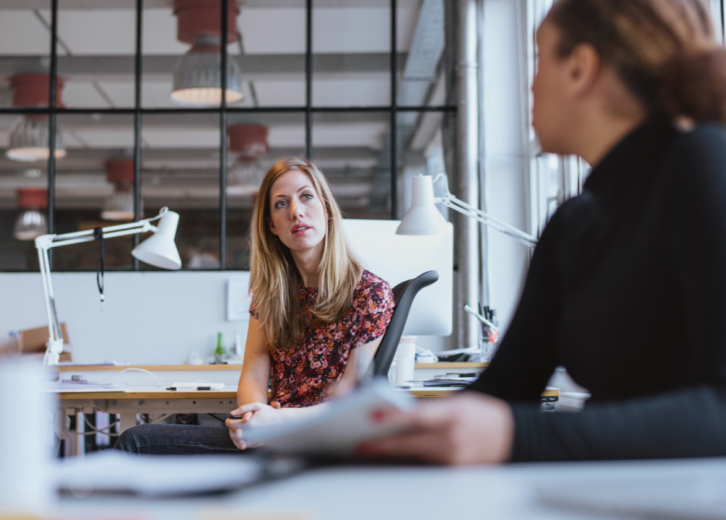 #20. Human Resources Managers
Charlotte-Concord-Gastonia, NC-SC
- Annual mean salary: $137,900
- Employment: 1,430

National
- Annual mean salary: $129,570
- Employment: 154,800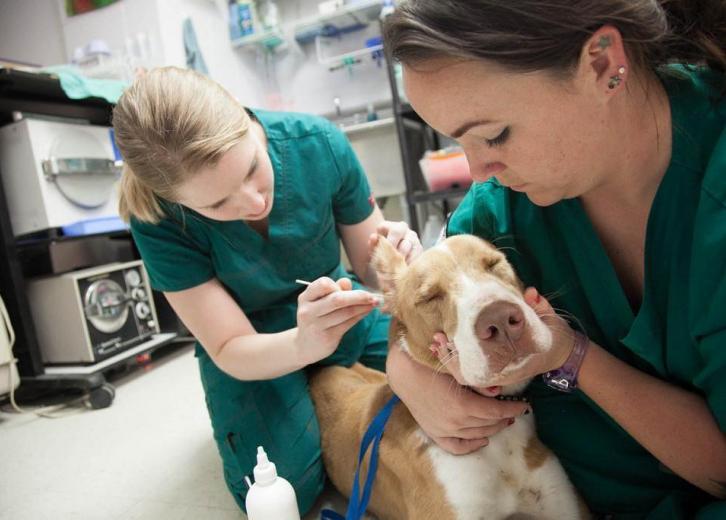 #19. Veterinarians
Charlotte-Concord-Gastonia, NC-SC
- Annual mean salary: $141,400
- Employment: 760

National
- Annual mean salary: $104,820
- Employment: 74,540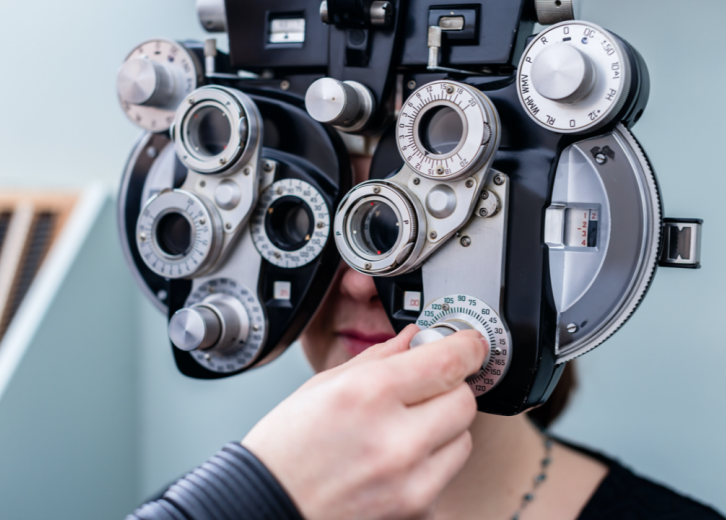 #18. Optometrists
Charlotte-Concord-Gastonia, NC-SC
- Annual mean salary: $141,920
- Employment: 180

National
- Annual mean salary: $122,980
- Employment: 39,420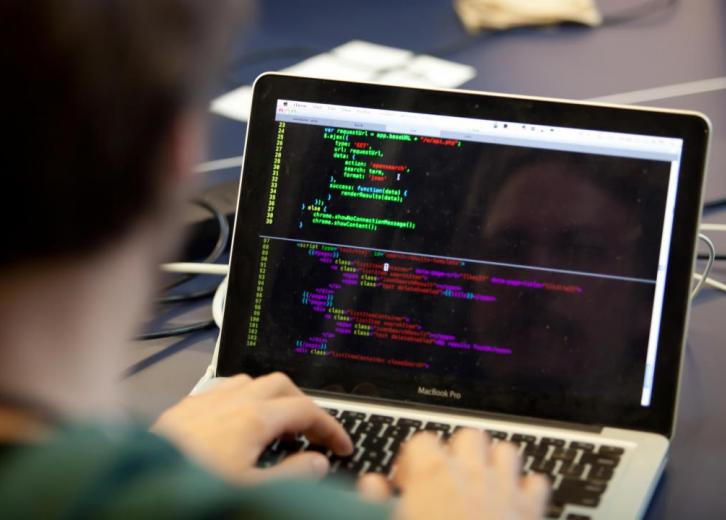 #17. Computer and Information Systems Managers
Charlotte-Concord-Gastonia, NC-SC
- Annual mean salary: $143,970
- Employment: 5,700

National
- Annual mean salary: $156,390
- Employment: 433,960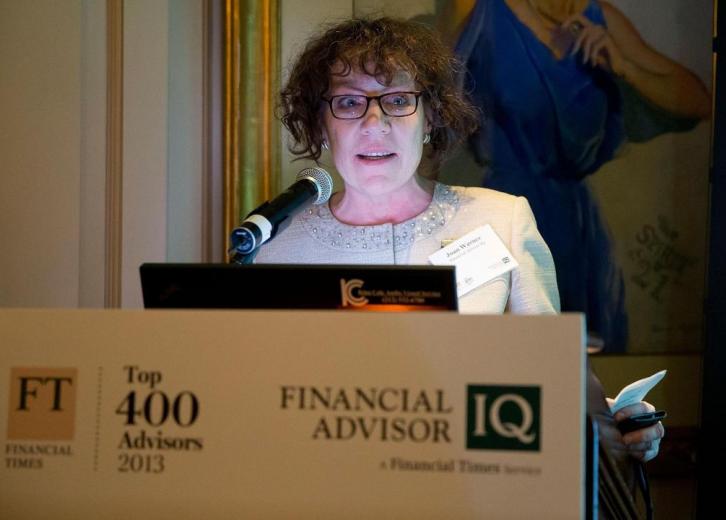 #16. Personal Financial Advisors
Charlotte-Concord-Gastonia, NC-SC
- Annual mean salary: $146,410
- Employment: 2,940

National
- Annual mean salary: $119,290
- Employment: 210,190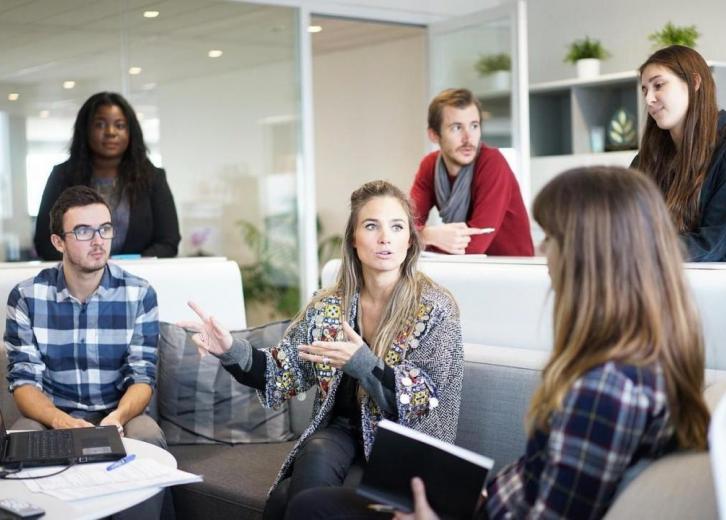 #15. Compensation and Benefits Managers
Charlotte-Concord-Gastonia, NC-SC
- Annual mean salary: $147,380
- Employment: 160

National
- Annual mean salary: $134,210
- Employment: 16,900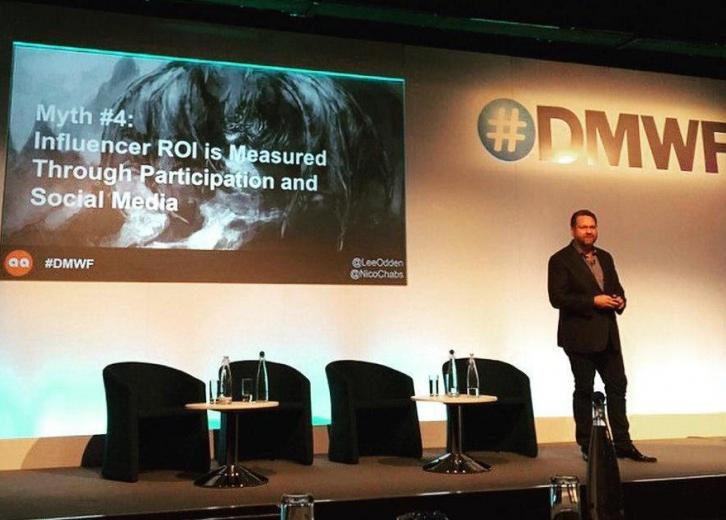 #14. Marketing Managers
Charlotte-Concord-Gastonia, NC-SC
- Annual mean salary: $147,570
- Employment: 2,740

National
- Annual mean salary: $149,200
- Employment: 263,680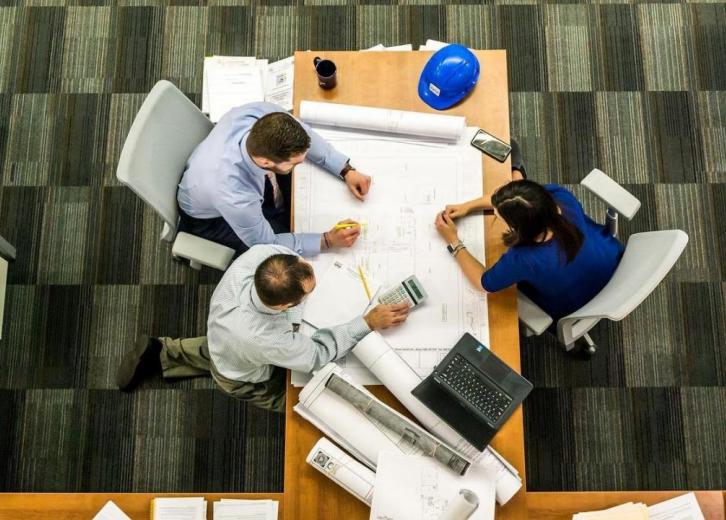 #13. Architectural and Engineering Managers
Charlotte-Concord-Gastonia, NC-SC
- Annual mean salary: $149,180
- Employment: 1,490

National
- Annual mean salary: $152,930
- Employment: 194,250
#12. Lawyers
Charlotte-Concord-Gastonia, NC-SC
- Annual mean salary: $149,540
- Employment: 4,620

National
- Annual mean salary: $145,300
- Employment: 657,170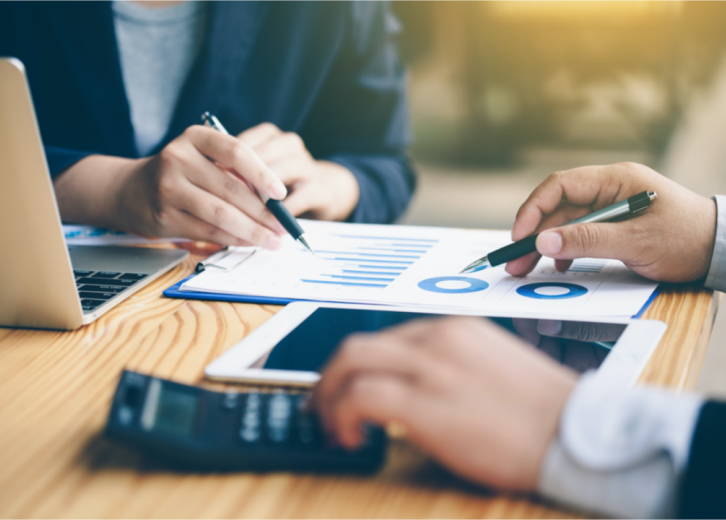 #11. Actuaries
Charlotte-Concord-Gastonia, NC-SC
- Annual mean salary: $150,630
- Employment: data not available

National
- Annual mean salary: $120,970
- Employment: 22,260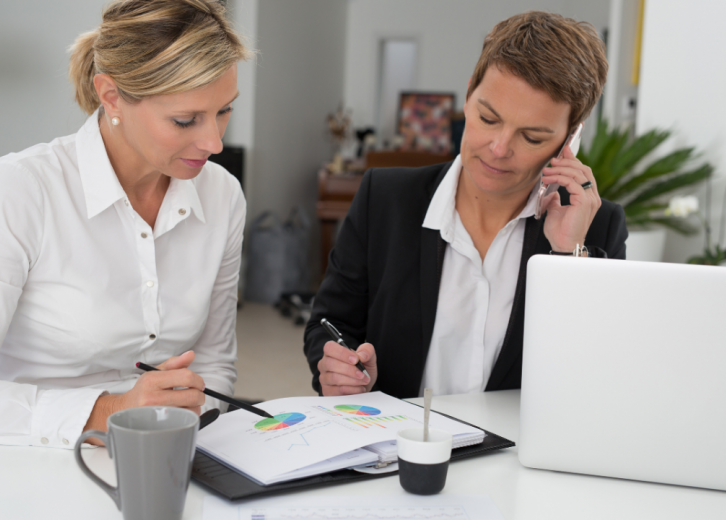 #10. Sales Managers
Charlotte-Concord-Gastonia, NC-SC
- Annual mean salary: $151,560
- Employment: 3,310

National
- Annual mean salary: $141,690
- Employment: 402,600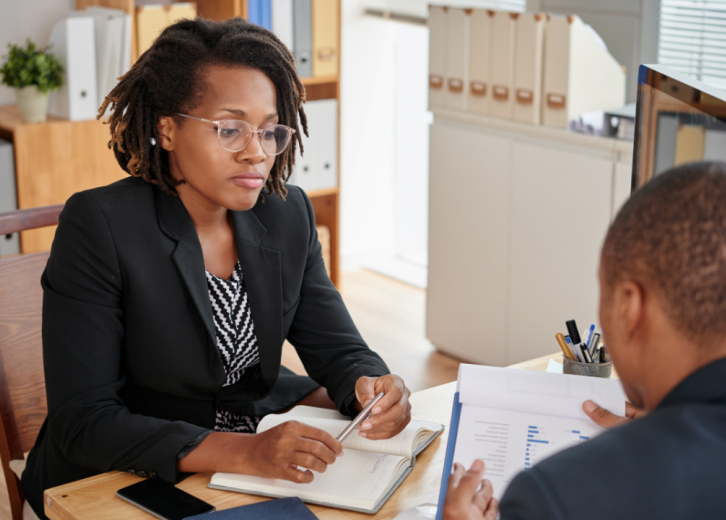 #9. Financial Managers
Charlotte-Concord-Gastonia, NC-SC
- Annual mean salary: $166,150
- Employment: 7,340

National
- Annual mean salary: $147,530
- Employment: 654,790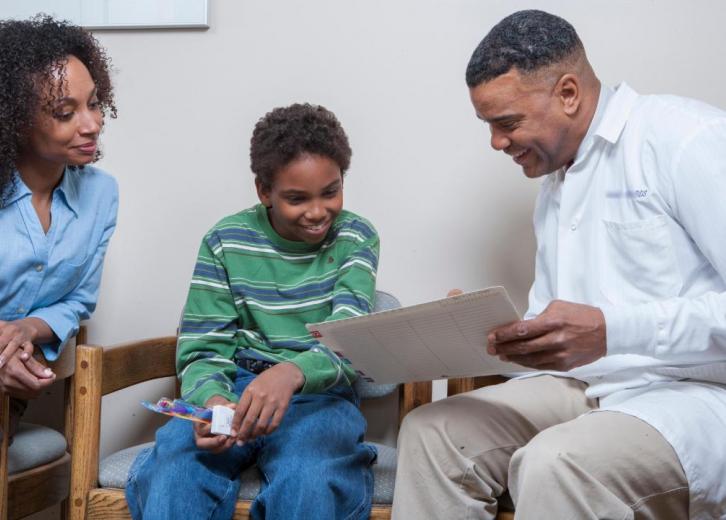 #8. Dentists, General
Charlotte-Concord-Gastonia, NC-SC
- Annual mean salary: $182,720
- Employment: 800

National
- Annual mean salary: $178,260
- Employment: 110,730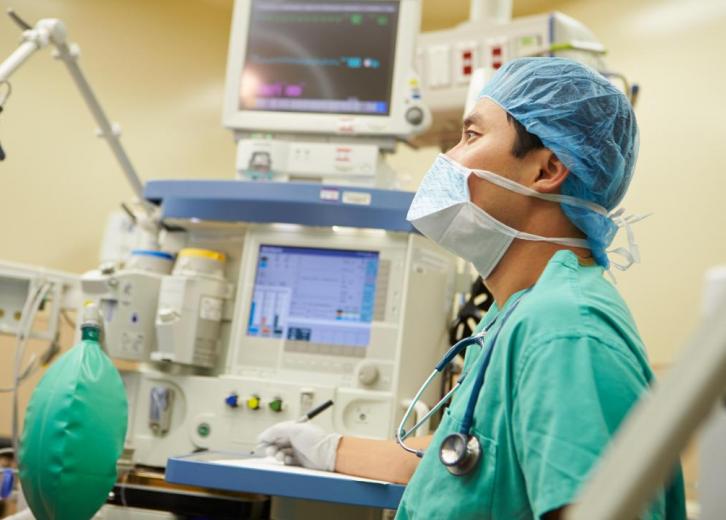 #7. Nurse Anesthetists
Charlotte-Concord-Gastonia, NC-SC
- Annual mean salary: $207,650
- Employment: 1,190

National
- Annual mean salary: $181,040
- Employment: 43,570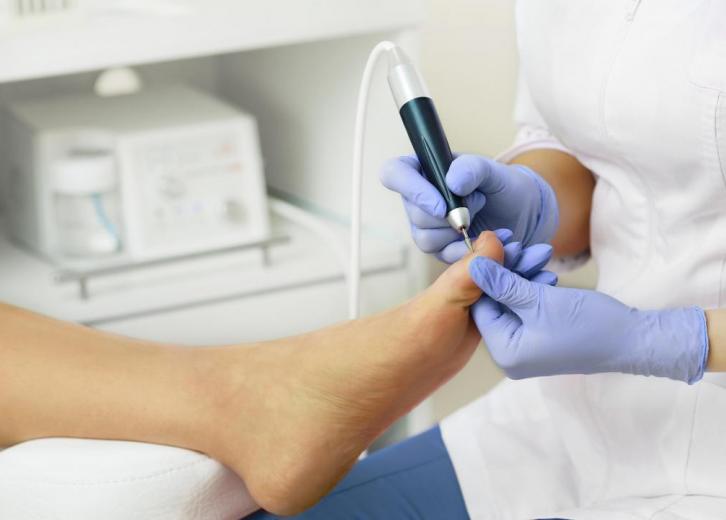 #6. Podiatrists
Charlotte-Concord-Gastonia, NC-SC
- Annual mean salary: $222,760
- Employment: 60

National
- Annual mean salary: $142,680
- Employment: 9,770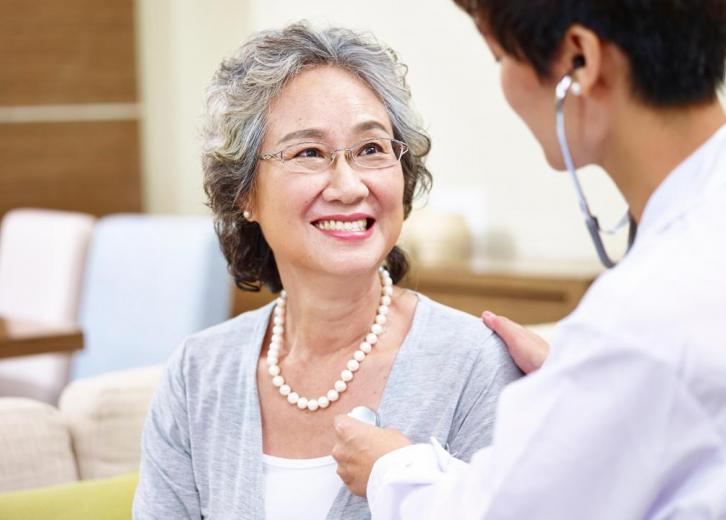 #5. Family Medicine Physicians
Charlotte-Concord-Gastonia, NC-SC
- Annual mean salary: $229,810
- Employment: 170

National
- Annual mean salary: $213,270
- Employment: 109,370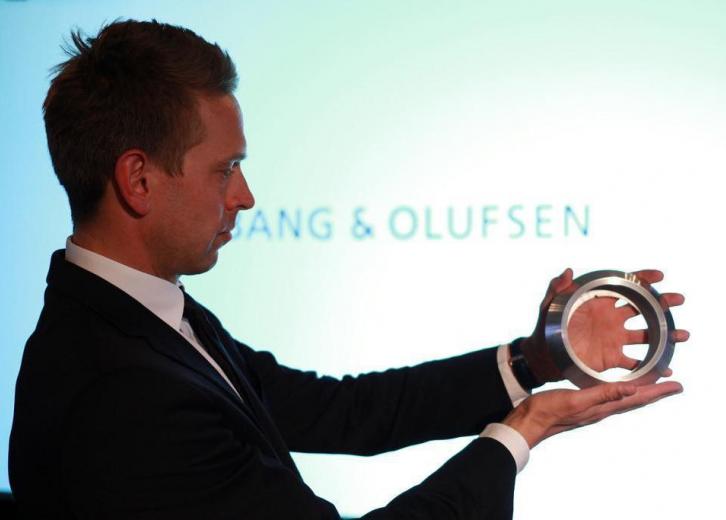 #4. Chief Executives
Charlotte-Concord-Gastonia, NC-SC
- Annual mean salary: $230,000
- Employment: 1,250

National
- Annual mean salary: $193,850
- Employment: 205,890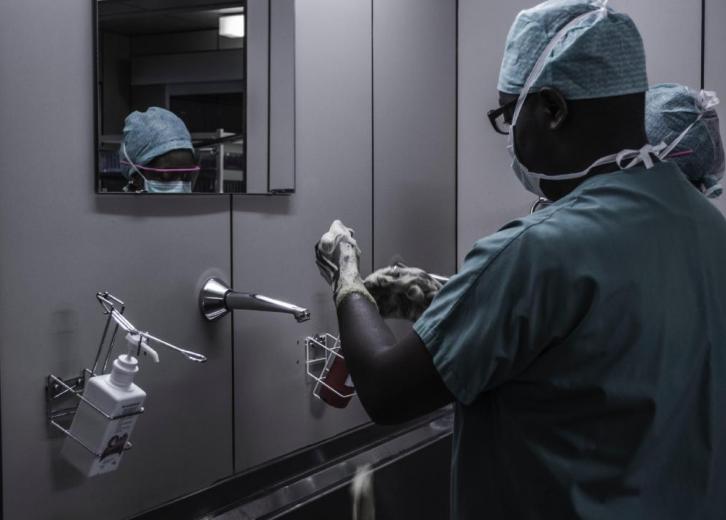 #3. Surgeons, Except Ophthalmologists
Charlotte-Concord-Gastonia, NC-SC
- Annual mean salary: $231,520
- Employment: data not available

National
- Annual mean salary: $252,040
- Employment: 36,270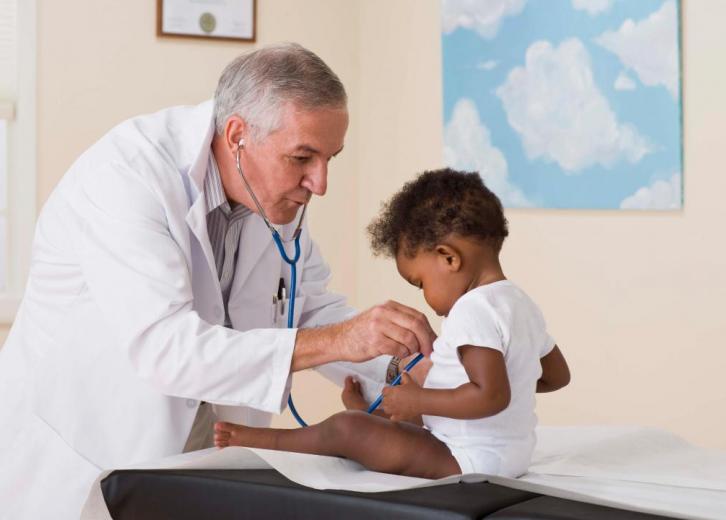 #2. Pediatricians, General
Charlotte-Concord-Gastonia, NC-SC
- Annual mean salary: $232,790
- Employment: 70

National
- Annual mean salary: $184,410
- Employment: 29,740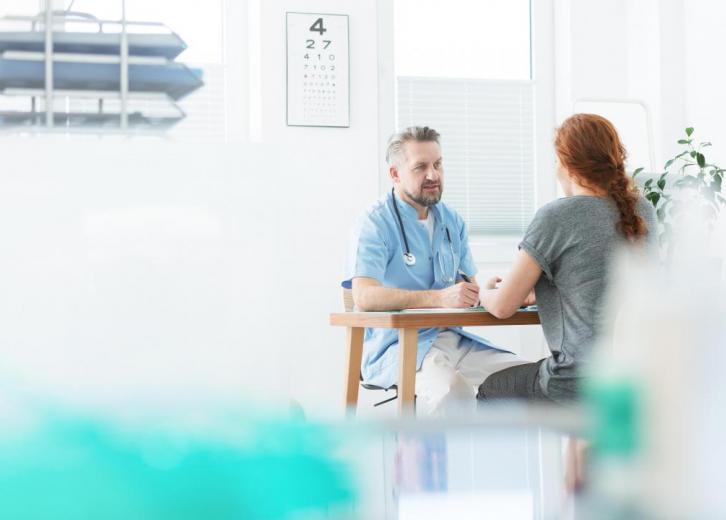 #1. General Internal Medicine Physicians
Charlotte-Concord-Gastonia, NC-SC
- Annual mean salary: $264,210
- Employment: data not available

National
- Annual mean salary: $201,440
- Employment: 44,610