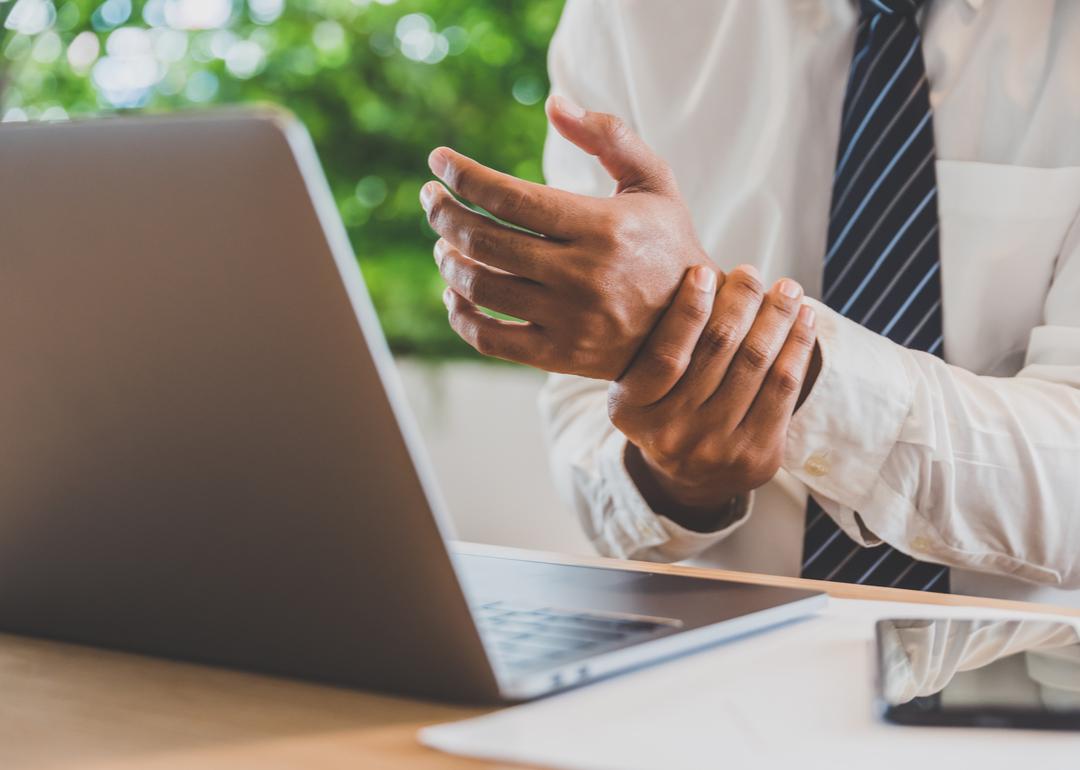 Stacker Studio
The connection between age and chronic pain—and how to manage it
Nopphon_1987 // Shutterstock
The connection between age and chronic pain—and how to manage it
Chronic pain is a widespread issue affecting millions of Americans each year. 
To better understand the impact of chronic pain among different age groups and how to manage it, Hydragun consulted 2019 data (released in 2020) by the CDC. To gather the data, the health organization conducted a study that surveyed how chronic pain affects adults by age group. Participants were asked if they experienced chronic pain and chronic pain that limited daily activities within the past three months. Although there are children younger than 18 who live with chronic pain, the survey did not include minors.
The CDC defines a person as having chronic pain when they answer "most days" or "every day" to the following survey question: "In the past three months, how often did you have pain? Would you say never, some days, most days, or every day?" Many things can contribute to chronic pain, whether an injury, break, or sprain, repeated stress on a particular area of the body, anxiety or depression, or other reasons. Of the 20.4% of American adults living with chronic pain, 7.4% said it prevents them from doing certain work or life activities. This can, among other things, cause isolation and depression.
Fortunately, there are a variety of ways to address chronic pain for people of all age groups. These options may include physical activities such as exercise, physical therapy, yoga, or stretching, as well as mindfulness activities like meditation, breathwork, and even hypnosis. Therapy can be very useful for pain associated with anxiety or depression, as can acupuncture, sessions with a professional masseuse, or even the use of at-home massage, massage guns, heating pads, or ice can help ease chronic pain. There are even strong pharmaceutical options such as opioids, but these can be dangerously addictive and researchers recommend these only as a last resort. Always be sure to consult with your doctor on which treatment plan is best for you.
Continue reading to learn the connection between age and chronic pain between all age groups.
This story originally appeared on Hydragun and was produced and distributed in partnership with Stacker Studio.