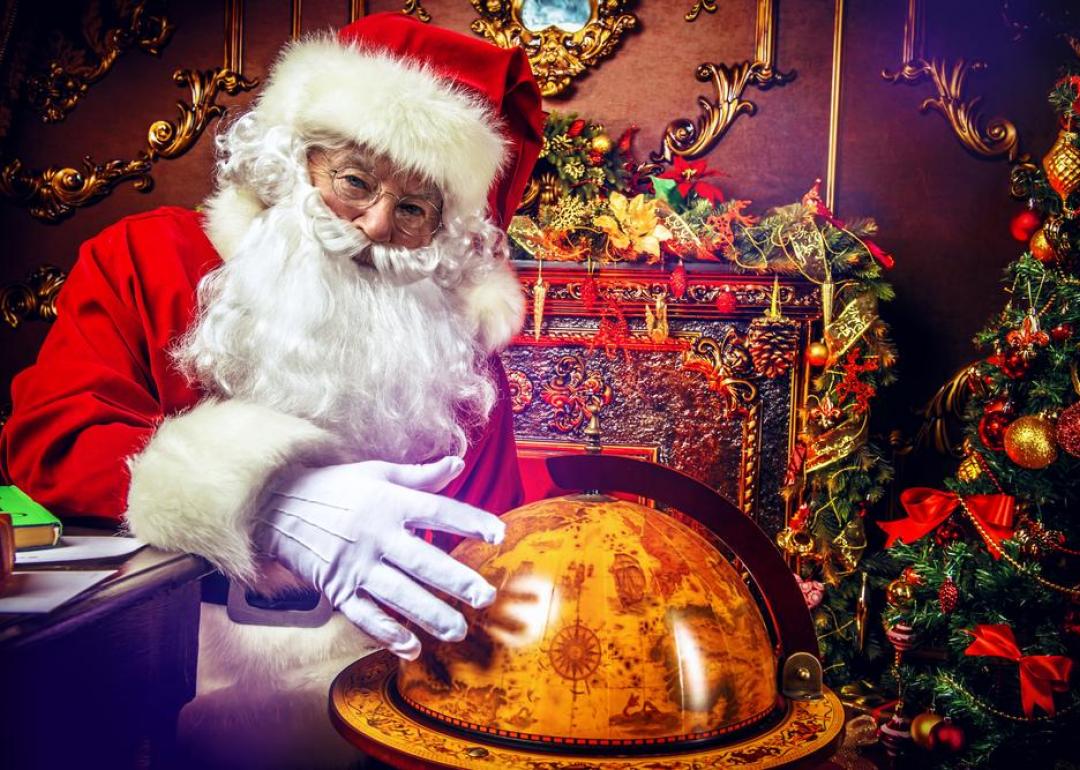 How Christmas is celebrated around the world
Kiselev Andrey Valerevich // Shutterstock
How Christmas is celebrated around the world
Cultures around the world have celebrated the midwinter end of the season's darkest days and rebirth of new life for centuries. Now, in much of the world, it's simply known as Christmastime. While much of the West celebrates Christmas with nativity scenes, church services, candy canes, and Santa Claus, the world is filled with a seemingly endless variety of Christmas traditions, feasts, celebrations, and rituals.
For many people, Christmas falls on Dec. 25, but hundreds of millions of Orthodox Christians celebrate on Jan. 7. Some people and cultures follow traditional religious themes, others incorporate folklore or regional customs, while other Christmas celebrations are entirely secular. Sometimes familiar, sometimes foreign, often odd, and sometimes downright strange, these 30 traditions from around the world have one thing in common: they're all about Christmas.
Christmas will undoubtedly look and feel different in 2020 because of the ongoing COVID-19 pandemic, especially as cases ramp up in the U.S. and in other places around the world. While some families will continue to welcome relatives and friends into their homes to celebrate the holiday, others will heed warnings from medical experts and keep get-togethers small or skip them altogether. Church services, including the popular midnight Mass, and other large gatherings may be limited—even Santa is steering clear of Macy's stores in some major U.S. cities including New York, Chicago, and San Francisco. Some countries, like the U.K., are still discussing what restrictions will look like come Christmastime, but a decision is not expected until mid-December. Germany, which entered a partial lockdown on Nov. 2, warned the country could be in some form of lockdown for four or five more months, well after Christmastime. 
Despite restrictions and overall hard times, people around the world will still find ways to celebrate the holiday. Read on to learn about how Christmas is celebrated around the world—perhaps it will inspire new traditions your family. 
You may also like: Do you know your state nicknames?