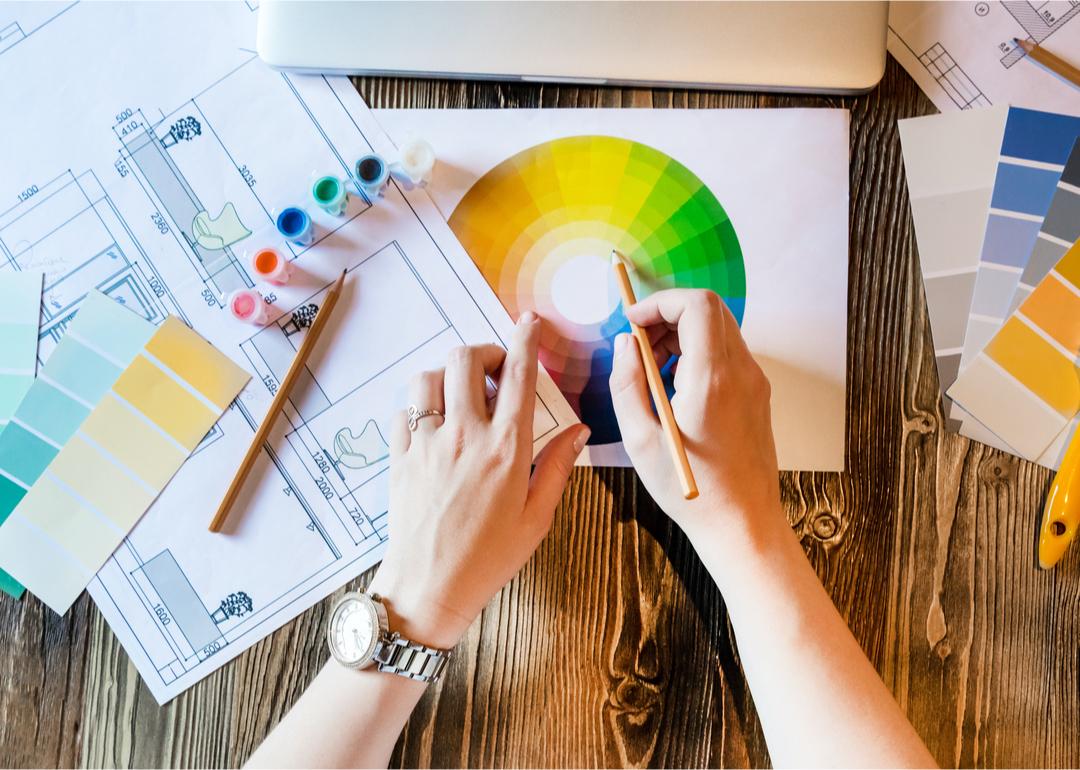 Stacker Studio
These 10 industries have had the biggest gains in closing the gender wage gap since 1995
tartanparty // Shutterstock
These 10 industries have had the biggest gains in closing the gender wage gap since 1995
It's no secret that in 2021, women are still being paid significantly less than men for equal work. The gender wage gap refers to the difference in pay earned between men and women. Men have historically earned more than women, though the gap has narrowed over the past several decades. It has not disappeared, however—in 2020, women on average earned 84% of what men earned.
This number, however, comes with several caveats. For one, the gap for younger female workers is smaller, coming in at around 93%. For another, the wage gap is significantly larger for most women of color. According to 2018 data, Black women earn an average of 62 cents of every dollar that men earn, while Latina women earn 52 cents, and Indigenous women earn 57 cents. It is also important to note that nearly all discussions of the gender wage gap fall prey to false notions of gender as binary. Collection of wage and employment data has historically sorted people into two essentializing categories—women and men—which limits nuanced understanding of how workers across the gender spectrum experience wage inequality.
While myriad factors contribute to the gender wage gap, including systemic gender and racial discrimination, caregiving obligations, and barriers to high-paying jobs for women, there are many steps that can be taken to narrow the gap. Some of these include raising the minimum wage, increasing the availability of flexible work hours, boosting transparency about wages within workplaces, and instituting a federal paid family leave program.
Assemble used data from the U.S. Census Bureau's Current Population Survey processed by IPUMS to break down how the gender wage gap has changed in 236 different industries. This story examines the top-10 industries that have made the most significant gains in closing the gender wage gap since 1995, and explores the different forces that have contributed to the shifts in each industry. Occupations were based on the IPUMS OCC1990 variable, which allows for direct comparisons between 1995 and 2021 data, and salaries were based on the IPUMS INCWAGE variable, which records pre-tax income from employment. Only occupations with more than 50,000 male and female workers in 2021 were included.
This story originally appeared on
Assemble
and was produced and distributed in partnership with Stacker Studio.