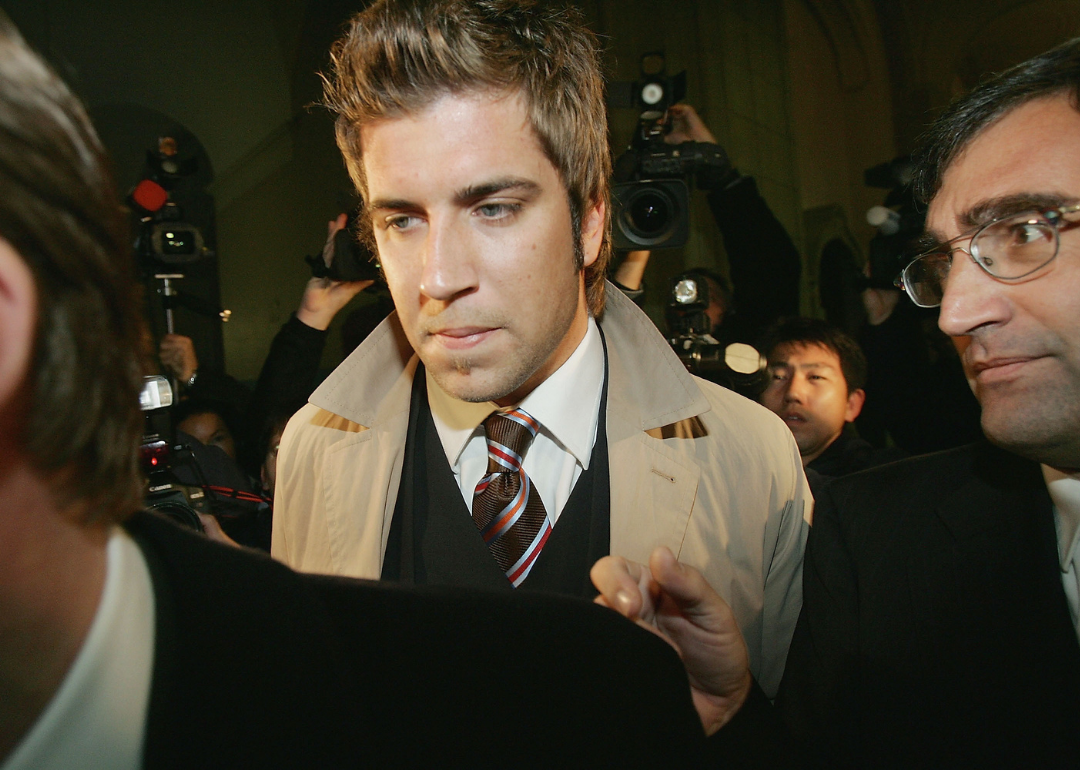 Stacker Studio
10 of the biggest match-fixing scandals of all time
Sean Gallup/Bongarts/Getty Images
10 of the biggest match-fixing scandals of all time
Sports and gambling have been synonymous since the beginning of time, and big-spending bettors have always looked for an edge to come out ahead. Often, that edge meant bribing players, coaches, referees, or anyone else who could affect the outcome of a game or series.
Match-fixing is when someone directly involved in a sporting contest is able to change the results in order for a certain bet to win. That can involve asking a player to purposefully miss a shot, telling a referee to call more fouls against a certain team, or asking a coach to bench a specific player. Throughout the years, match-fixing has involved criminal gangs, degenerate gamblers, and even the mafia.
And while different measures have been put in place to prevent match-fixing—authorities establishing harsher penalties for those involved, installing commissioners to oversee leagues, and even installing bet-monitoring software—gamblers still seem to find ways to outsmart the watchdogs.
OLBG wanted to dig into the sordid world of match-fixing and used manual research to determine 10 of the biggest match-fixing scandals of all time. These scandals led to penalties for those involved—often including fines, banishment from the sports league, or even jail time—and these scandals usually had a significant impact on the sport as a whole.
Today, with sports gambling legalized in more places than ever, the desire and opportunity to bet on more games might come with unintended consequences like match-fixing. Here are some of the biggest fixes of all time that serve as the ultimate cautionary tales.
This story originally appeared on OLBG and was produced and distributed in partnership with Stacker Studio.