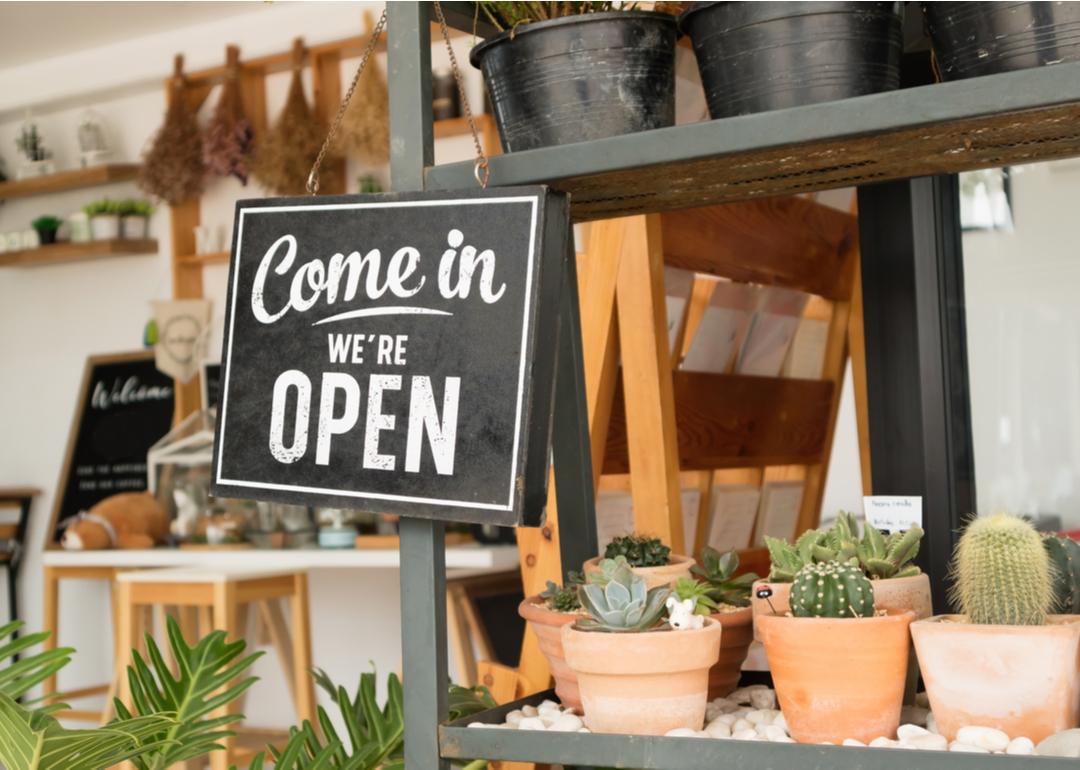 Stacker Studio
Industries with the most new small businesses
Industries with the most new small businesses
To say that the U.S. economy was affected by the ongoing pandemic would be an understatement. In the early months, shutdowns caused tremendous damage for businesses of all sizes. In turn, employees were laid off, furloughed, or sent home to work remotely, forever changing the landscape of how Americans work.
Things have gotten better since those days. The widespread availability of COVID-19 vaccines has made it easier for businesses to grow, thrive, and employ. And, while furloughs and layoffs were at one point all too common, a lack of workforce to fill empty jobs has now become the norm as job seekers shift their sights to look for better opportunities and higher paychecks. In fact, recent data showed that the United States now has more job openings than at any time in history, and the trend is likely to continue—at least in the near future.
An abundance of open jobs is hardly the only lasting effect the coronavirus has had on business, though. One of the most significant shifts to the U.S. economy was a surprising new growth in small businesses, which are popping up in nearly every industry. While these businesses may have a tough time filling open job requisites right now, it doesn't seem to be stopping the growth. Not in certain industries, anyway. But what industries are seeing the most significant growth in new small businesses? 
Using Business Formation data from the U.S. Census Bureau, SimplyBusiness broke down the industries with the most new business applications. Businesses were categorized by the Census Bureau based on their NAICS 3-digit code, indicating subsector, and ranked by the total number of new business applications submitted between Jan. 1, 2019, and Oct. 4, 2020. The average number of new businesses per week were also included—but the data only goes through Oct. 4, 2020, so it's important to note this is an imperfect view of how business applications changed during the coronavirus. Here's what that data showed about the industries with the most new small-business growth.
This story originally appeared on SimplyBusiness and was produced and distributed in partnership with Stacker Studio.