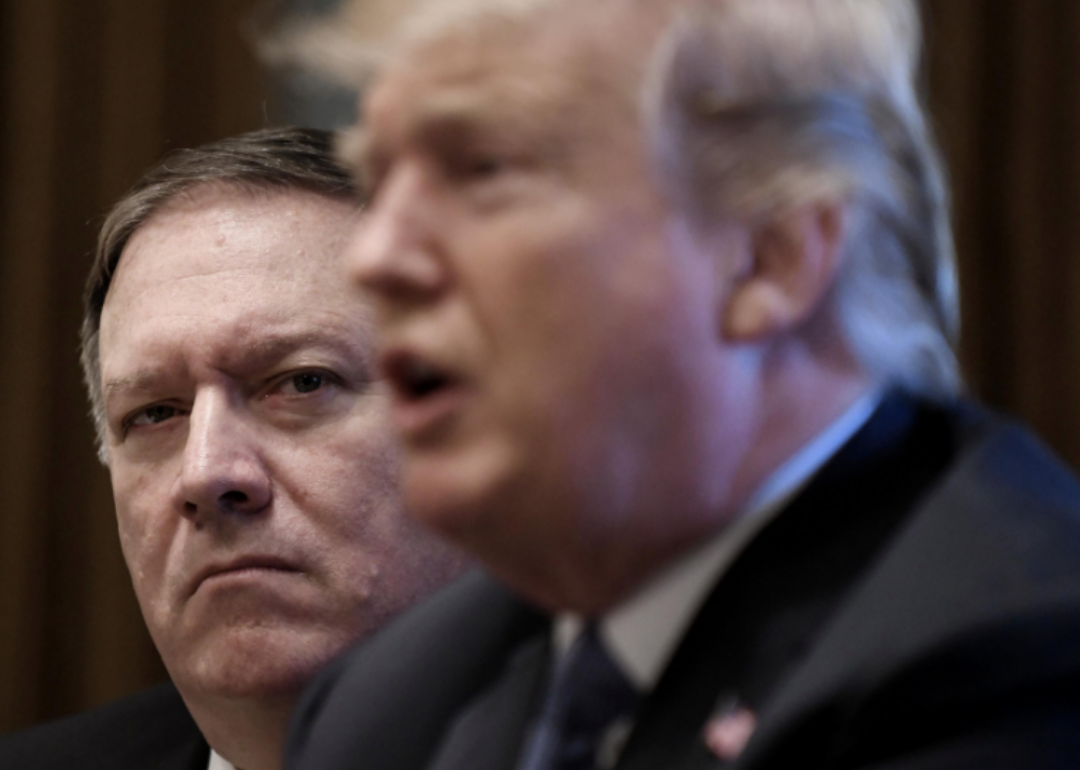 Your guide to the Cabinet of the United States
OLIVIER DOULIERY/AFP // Getty Images
Your guide to the Cabinet of the United States
Each U.S. president has closely relied on a group of trusted advisers, known as the Cabinet, to provide advice and inform policy decisions. While George Washington's Cabinet only consisted of four people—secretary of the treasury, secretary of state, secretary of war, and the attorney general—President Donald Trump's Cabinet currently has 23 positions. 
The Department of the Navy, which is now called the Department of Defense, was the first Cabinet-level department to be added to the ranks in 1798. The four original Cabinet positions remain the most important positions, and are often referred to collectively as the "inner Cabinet."
The modern-day Cabinet core is made up of the vice president and the heads of 15 executive branch departments. The department heads must be confirmed by the United States Senate, but the president also has the authority to name other high-ranking officials, such as the White House chief of staff and the director of the Central Intelligence Agency. President Trump decided to demote the chairman of the Council of Economic Advisers from his Cabinet when he took office.
Trump's cabinet seems to constantly be in the news whether due to his re-shuffling or because of various members' resignations. Recently, Kevin McAleenan resigned from his post as the Homeland Security chief—citing a desire for more family time—opening the door for a fifth person to assume the role since Trump took office. A few days later, Secretary of Energy Rick Perry stepped down from his role, which he had served since 2017. Trump is likely to nominate Deputy Secretary of Energy Dan Brouillette, in his place.
Stacker's guide to the current United States Cabinet includes all Cabinet positions in the Trump administration. Read on to learn more about the people the president trusts to provide technical proficiency and expert advice.
You may also like: Who you should know in your local government