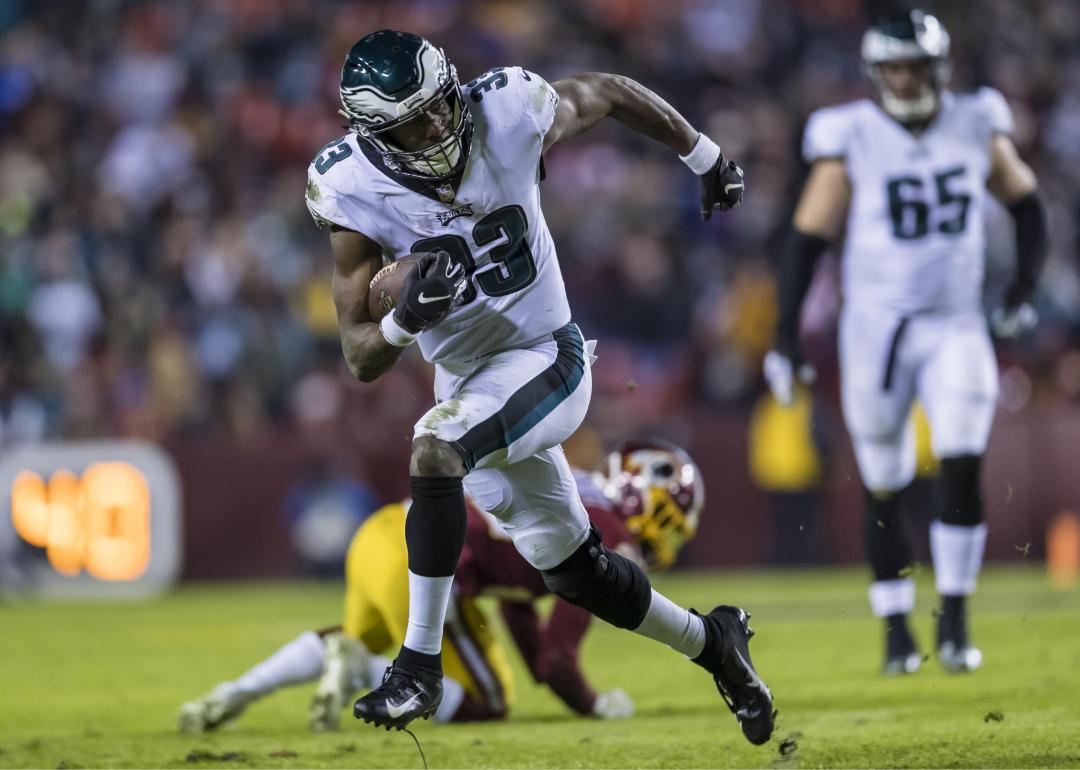 Bing Predicts: NFL Wild Card
Scott Taetsch // Getty Images
Bing Predicts: NFL Wild Card
The NFL's second season is upon fans. 2019 is here, and with the new year comes the playoffs. One of the most exciting years in recent NFL history saw records shattered, unlikely heroes emerge, and big-time performances in key moments. Let's hope that carries over.
The battle for a trip to Atlanta and a Super Bowl LIII title starts this weekend with the wild-card round. Don't let the fact that these teams didn't earn first-round byes fool you—each is dangerous enough to make a run. Four teams will press forward onto the divisional round of this year's postseason while four others will start their offseasons.
Here are this weekend's matchups:
—Colts @ Texans: Two division rivals with renewed hope after lackluster starts to the season.
—Seahawks @ Cowboys: A rematch of an early-season contest; each team is revitalized and has much more to play for this time around.
—Chargers @ Ravens: Los Angeles seeks retribution after a poor showing in a Week 16 loss to Baltimore, who continue to ride rookie quarterback Lamar Jackson.
—Eagles @ Bears: Philadelphia snuck its way into the playoffs and now has a chance to defend its Super Bowl title, but Chicago and its top-tier defense has been one of the league's best teams down the stretch.

Guiding you through every game is Bing Predicts, which leverages search, social, and historical statistics to forecast the week's winners and losers. Read on for wild-card predictions.
ALSO: See how Bing predicted the entire season here.