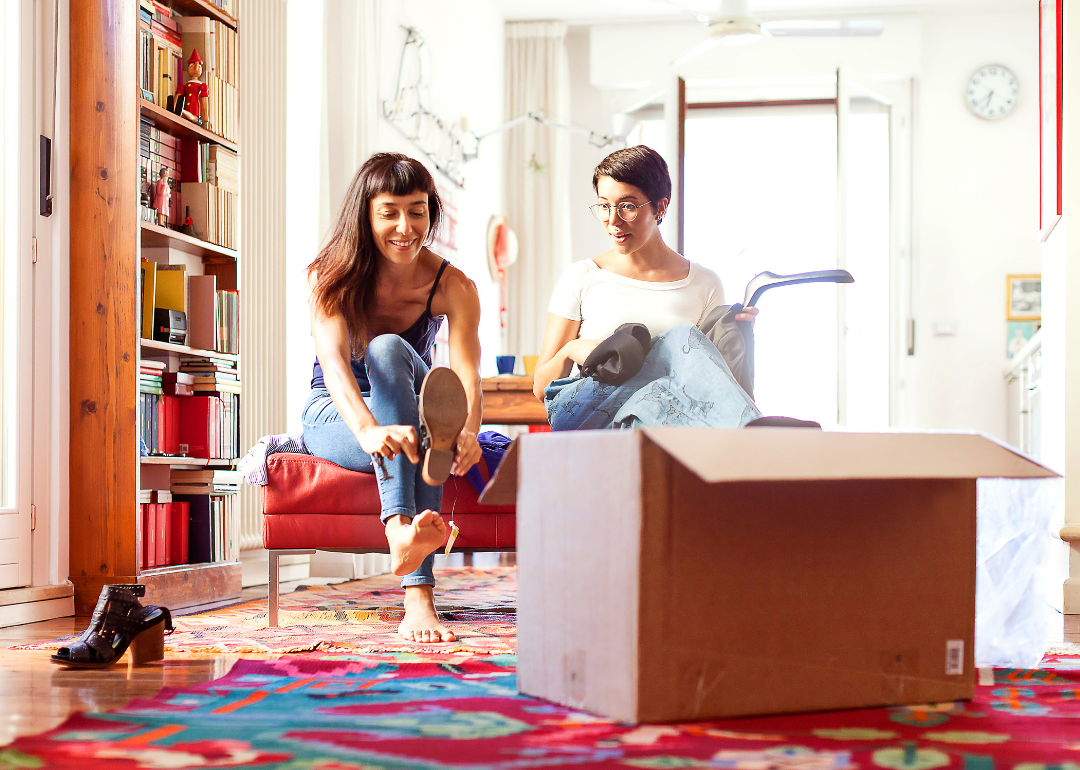 Stacker Studio
These are the most popular items bought online in 2021
These are the most popular items bought online in 2021
Buying items online has become commonplace, especially for certain generations. Baby boomers, for instance, have seen a significant shift in their online purchasing habits since the COVID-19 pandemic, and have increased their share of online spending from 25% to 37%. Gen Xers saw an increase as well, rising from 39% to 47%.
While many brick-and-mortar stores were reeling during the height of the pandemic due to lockdowns and social distancing mandates, several businesses have managed to bounce back. But even with stores open for business again, the appeal of online shopping doesn't show any sign of waning. Buying online wasn't just a pandemic trend—it remains a popular way of purchasing today.
While online shoppers can't get a feel for a shirt's fabric or play around with products before they buy, it does offer several other perks that brick-and-mortar stores don't. Aside from the convenience of shopping from your couch, buying online means you can skip waiting in lines and can find out ahead of time if your items are in stock. It's also a lot easier to shop around and compare prices for the best deals without driving from store to store.
So what did consumers end up buying during the pandemic? Giving Assistant used Dec. 2021 data from the Statista Global Consumer Survey to determine the 10 most popular categories of items that are bought online. For this topic, Statista surveyed ​​7,013 people ages 18–64 across the United States.
This story originally appeared on Giving Assistant and was produced and distributed in partnership with Stacker Studio.