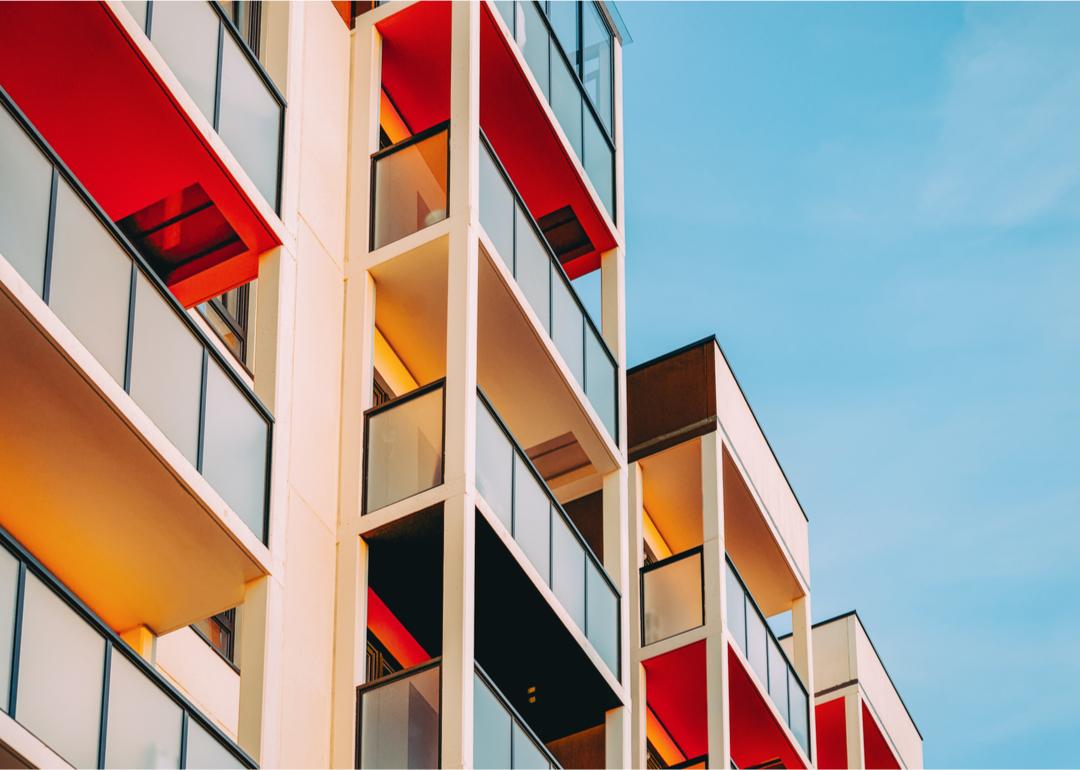 Stacker Studio
5 major trends in multifamily real estate
Roman Babakin // Shutterstock
5 major trends in multifamily real estate
The pandemic has put a lot of strain on the housing market. Home purchase prices are more expensive than ever, and most markets now have a shortage of inventory that makes it tough to find a single or multifamily home at any price.
To identify what is helping to drive high demand for multifamily housing by investors and determine how this trend affects renters relying on these units for housing, EquityMultiple compiled a list of five ways investing trends have affected the multifamily real estate sector, Research is gleaned from recent reports on rental trends and the multifamily housing sector. 
Imbalanced supply and demand in the housing market have disproportionately affected certain demographics and types of buyers while higher-income homebuyers and investors have been able to snatch up more of the market, sometimes before a listing even becomes publicly available. It's happening in urban and suburban markets across the nation—and the home-investment trend doesn't appear to be easing up in the near future.
Investors aren't just focused on individual units, either. Multifamily properties—which are properties that include more than one housing unit, whether a duplex, a townhome complex, or an apartment building, have become a hot commodity for investors during the pandemic—and for good reason. These properties tend to be low risk and high reward for the right investors and offer the ability to profit off of multiple units with one property purchase.
Keep reading to learn more about trends in multifamily real estate.
This story originally appeared on
EquityMultiple
and was produced and distributed in partnership with Stacker Studio.