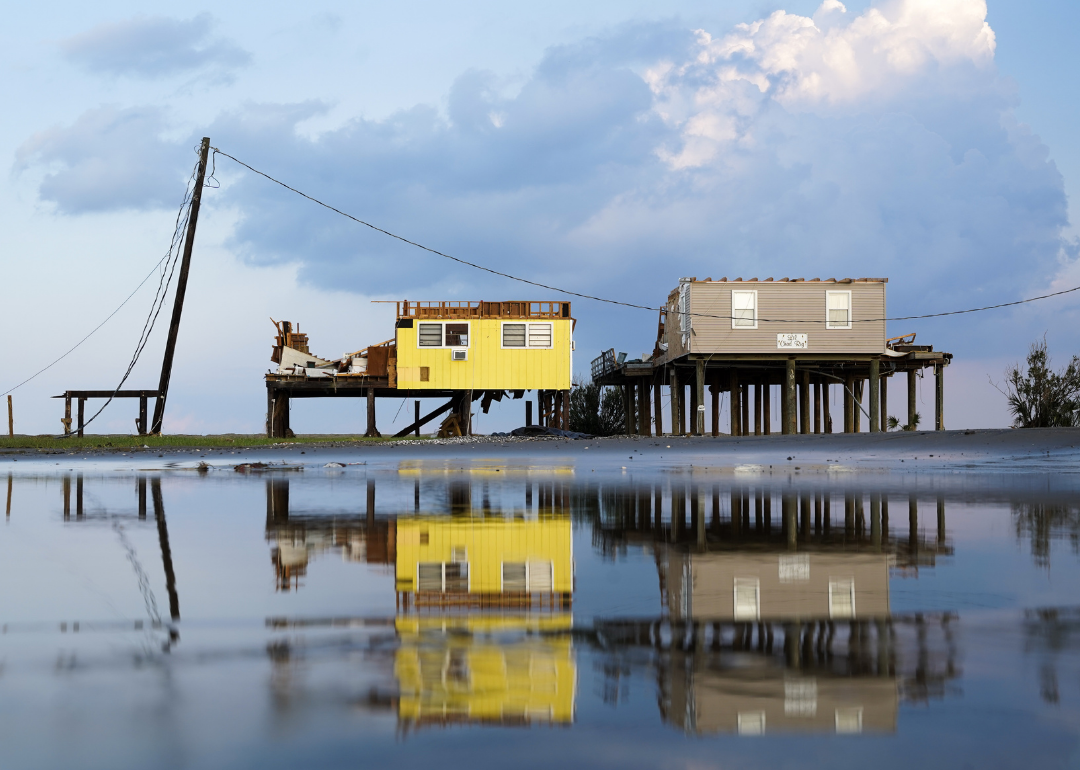 10 billion-dollar disasters of 2021
Sean Rayford // Getty Images
10 billion-dollar disasters of 2021
2021 was a year of tumult across the globe, but particularly when one examines weather patterns in the United States: Wildfires raged across the West Coast in the summer and fall, Hurricane Nicholas and Tropical Storms Fred and Elsa sent wind gusts in the Southeast, and cold and heat waves alike took turns as the seasons cycled. Hardly any part of the country was left unaffected by particularly intense weather, particularly in the spring: above-average temperatures arriving earlier in the year than expected caused certain weather systems to collide, resulting in tornadoes, hailstorms, and more.
Such erratic weather comes with a heavy price tag. Since 1980, the number of billion dollar natural disasters in the U.S. has increased annually, with severe storms and tropical cyclones in particular dramatically increasing in frequency, along with winter storms, wildfires, and floods.
Citing data collected by NOAA, Stacker compiled a list of the 10 most expensive natural disasters in 2021 as of Dec. 1, 2021. In total, there were 18 disasters that cost at least 1 billion dollars in 2021, totaling over 104.8 billion dollars. Read on to find out what states were hit the hardest, and what infrastructure suffered the most.
You may also like: The only 7 countries that are on track to meet the Paris Agreement—and how they're doing it