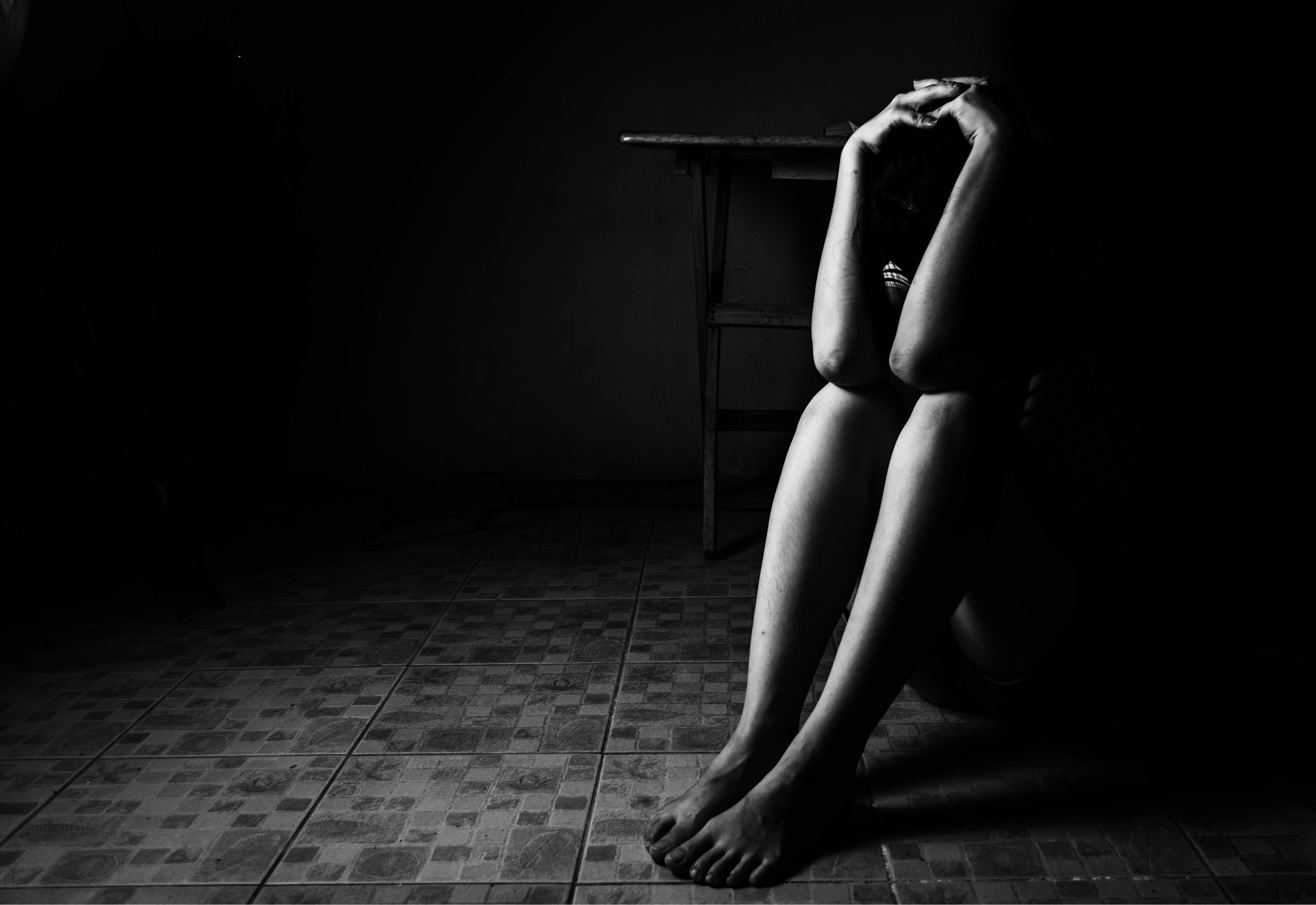 Human trafficking in America: exploitation and abuse statistics from every state
Yupa Watchanakit // Shutterstock
Human trafficking in America: exploitation and abuse statistics from every state
On Dec. 6, 1865, the 13th Amendment was ratified in the U.S. abolishing the nation's original sin: slavery. The amendment declared "neither slavery nor involuntary servitude" shall exist within the United States.
Yet today, modern slavery persists in the form of human trafficking. Consisting mainly of sexual and labor exploitation, the issue is so prevalent that January was declared National Slavery and Human Trafficking Prevention Month. Activists continue to use high profile events—such as the Super Bowl—to raise awareness. However, human trafficking endures, and the fact that victims are often from marginalized communities makes it all the more difficult to identify and eradicate.
To help shed light on the issue in the U.S., Stacker examined data from all 50 states and Washington D.C. from the Counter-Trafficking Data Collaborative (CTDC), which was established to create the first global human trafficking data portal. The CTDC was founded by the United Nations' International Organization for Migration, and Polaris, an independent organization combating modern slavery in the U.S.
The U.S. figures include the number of victims identified by Polaris' National Human Trafficking Hotline program since 2015. The hotline, which aims to locate and identify victims as well as provide support for survivors, has created one of the most extensive data sets on human trafficking in the country, according to Polaris. However, the victims do not represent the actual number of those trafficked, since only identified individuals are accounted for.
"The data does not define the totality of human trafficking or of a trafficking network in any given area of the U.S.," Sara Crowe, Data Analysis Program Director at Polaris, told Stacker. "It reflects what is — willingly — reported by victims or community members."
In recent years, cases of human trafficking have risen. The number of victims increased by 25% from 2017 to 2018, which—despite seeming like a concerning trend—shows that more people are now coming forward, according to the organization's director. The increase in cases "is a reflection of the more targeted and better-informed efforts to raise awareness about the true nature of human trafficking in the U.S.," Caroline Diemar, director of the National Human Trafficking Hotline, said in a statement.
Click through the slides to see how prevalent human trafficking is in your state and which states have the highest rate in the U.S.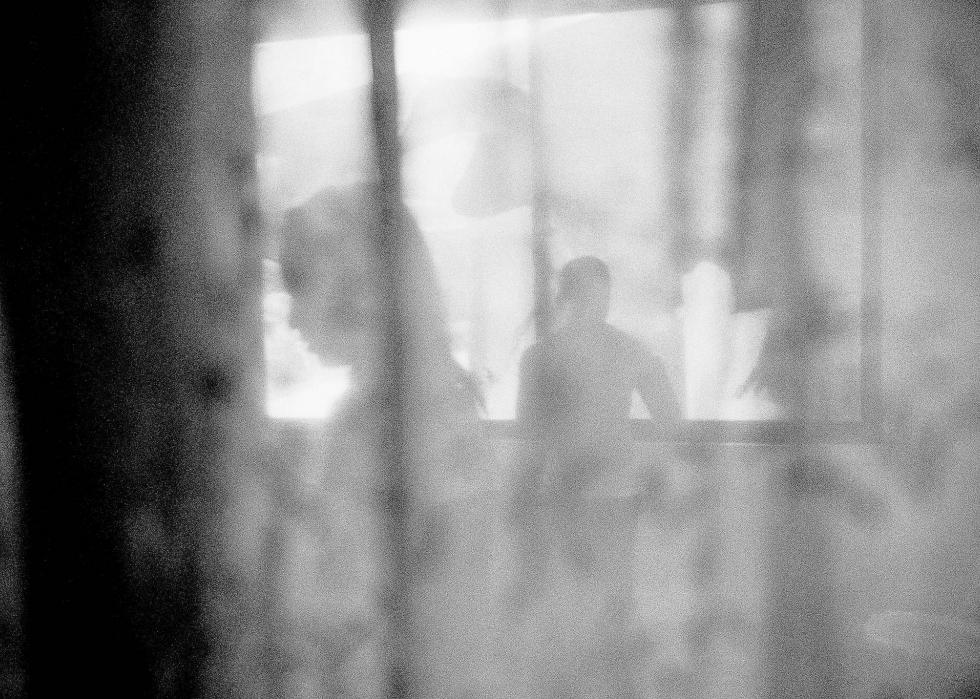 1 / 51
#51. Idaho
- Victims per 100,000 state residents: 2.1
- Total victims 2007-2018: 37
- Exploitation type: labor: 43.9%, sexual: 56.1%
- Gender: female: 67%, male: 33%, transgender: 0%
- Age: adult: 75.0%, minor: 25.0%
- Country of citizenship: Other: 100.0%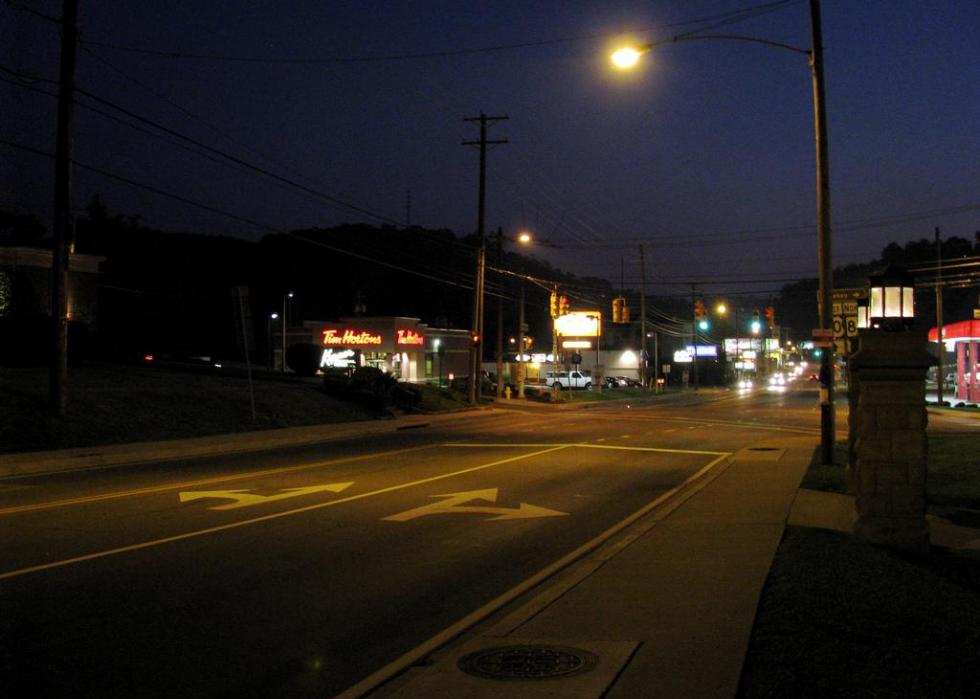 2 / 51
#50. West Virginia
- Victims per 100,000 state residents: 2.5
- Total victims 2007-2018: 46
- Exploitation type: labor: 30.2%, sexual: 69.8%
- Gender: female: 89%, male: 11%, transgender: 0%
- Age: adult: 73.8%, minor: 26.2%
- Country of citizenship: United States: 58.8%, Other: 41.2%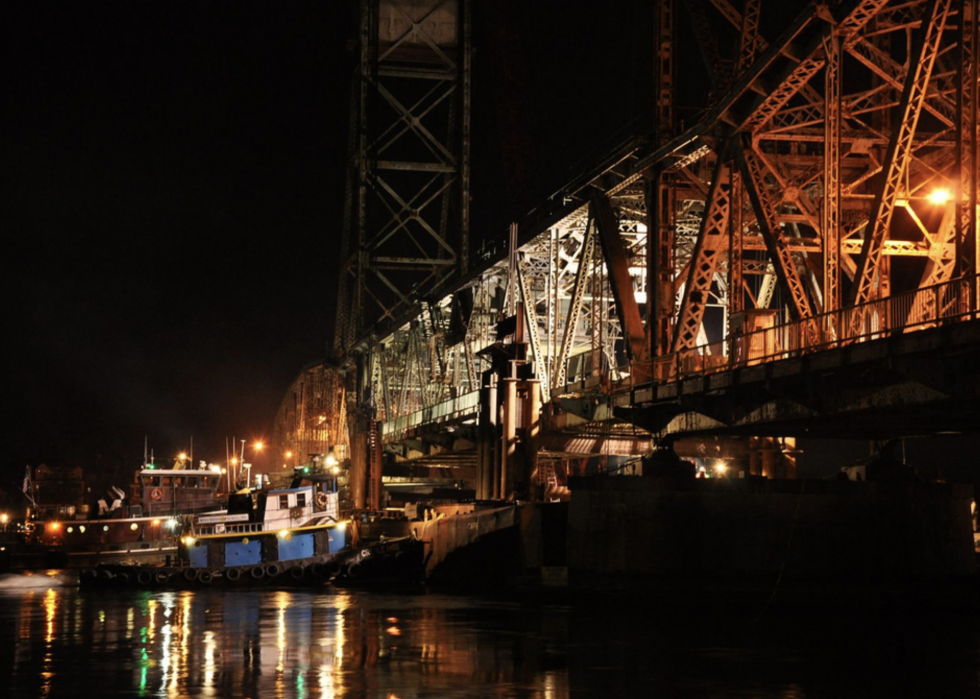 3 / 51
#49. New Hampshire
- Victims per 100,000 state residents: 2.6
- Total victims 2007-2018: 35
- Exploitation type: labor: 27.3%, sexual: 72.7%
- Gender: female: 89%, male: 11%, transgender: 0%
- Age: adult: 93.6%, minor: 6.5%
- Country of citizenship: United States: 72.2%, Other: 27.8%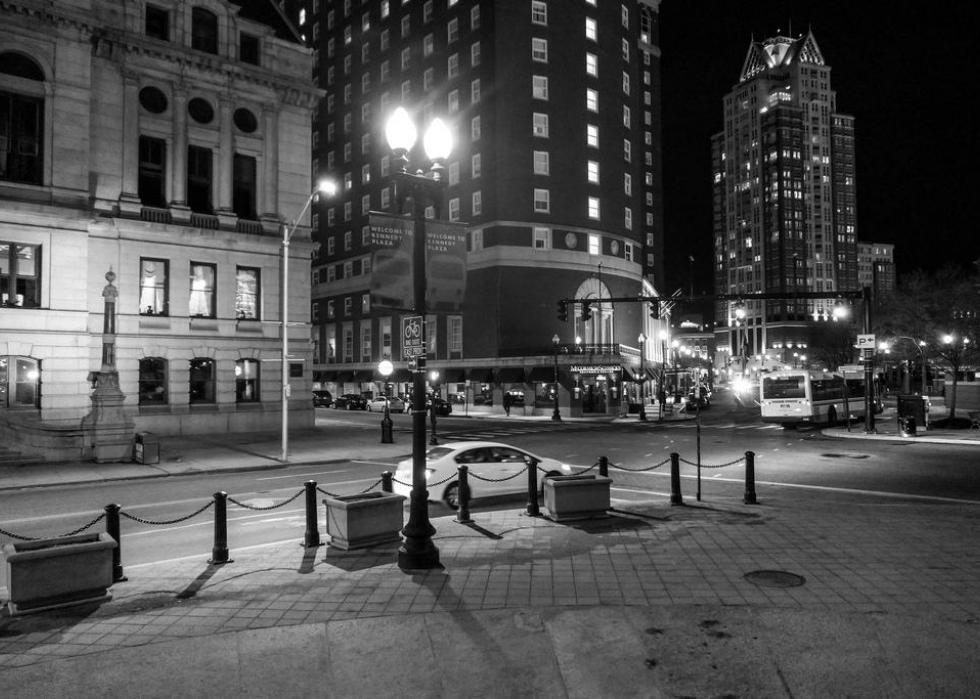 4 / 51
#48. Rhode Island
- Victims per 100,000 state residents: 3.2
- Total victims 2007-2018: 34
- Exploitation type: labor: 14.7%, sexual: 85.3%
- Gender: female: 91%, male: 9%, transgender: 0%
- Age: adult: 71.9%, minor: 28.1%
- Country of citizenship: United States: 78.6%, Other: 21.4%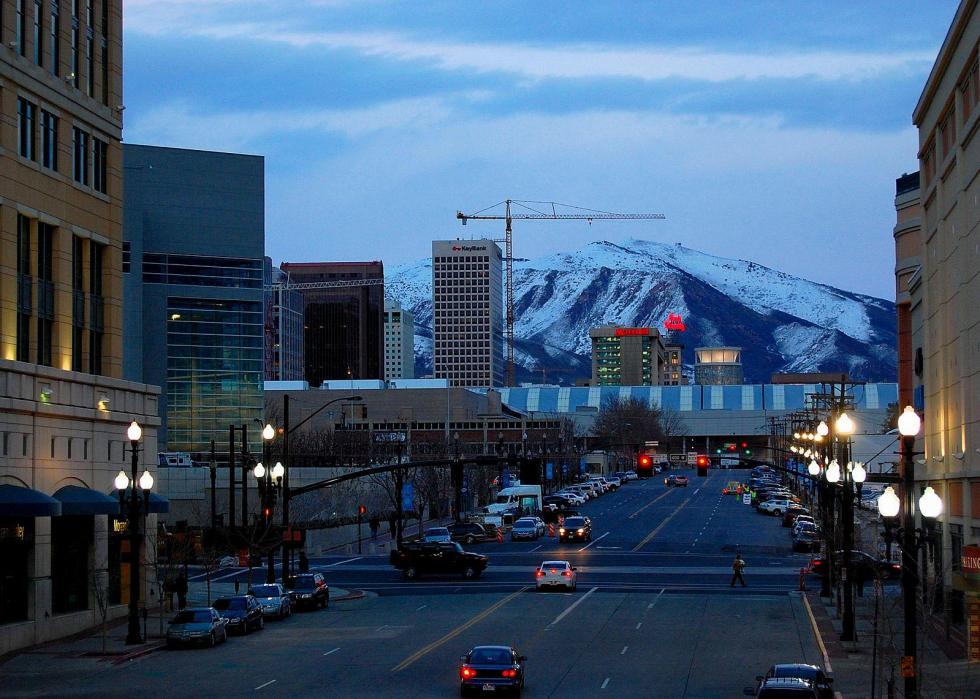 5 / 51
LoneStarMike // Wikimedia Commons
#47. Utah
- Victims per 100,000 state residents: 3.5
- Total victims 2007-2018: 110
- Exploitation type: labor: 29.4%, sexual: 70.6%
- Gender: female: 80%, male: 20%, transgender: 0%
- Age: adult: 77.5%, minor: 22.6%
- Country of citizenship: United States: 44.4%, Other: 55.6%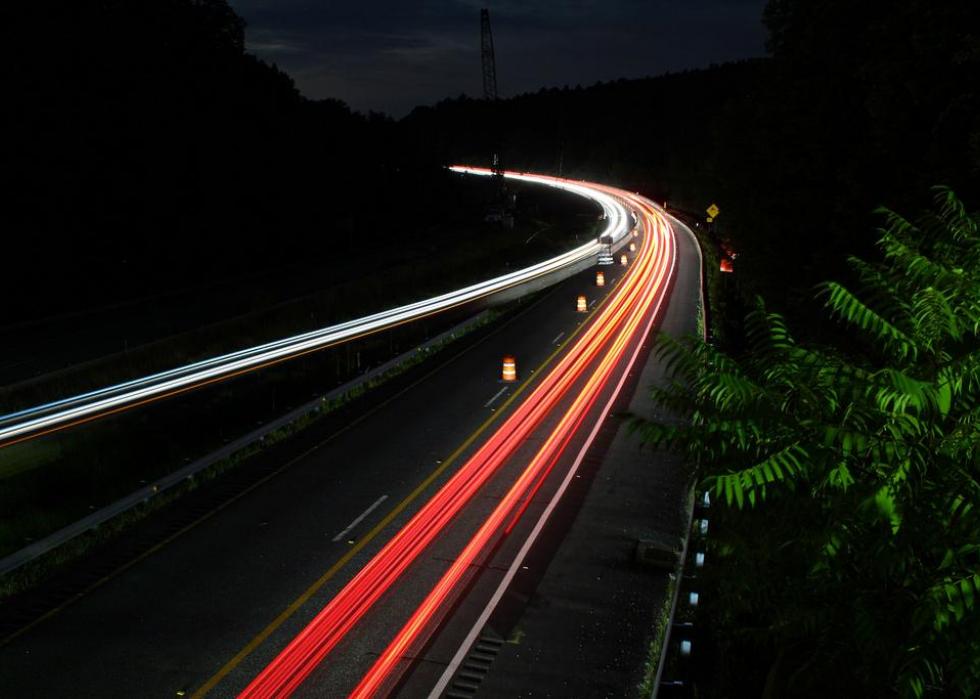 6 / 51
#46. Vermont
- Victims per 100,000 state residents: 3.5
- Total victims 2007-2018: 22
- Exploitation type: labor: 5.0%, sexual: 95.0%
- Gender: female: 91%, male: 9%, transgender: 0%
- Age: adult: 70.0%, minor: 30.0%
- Country of citizenship: Other: 100.0%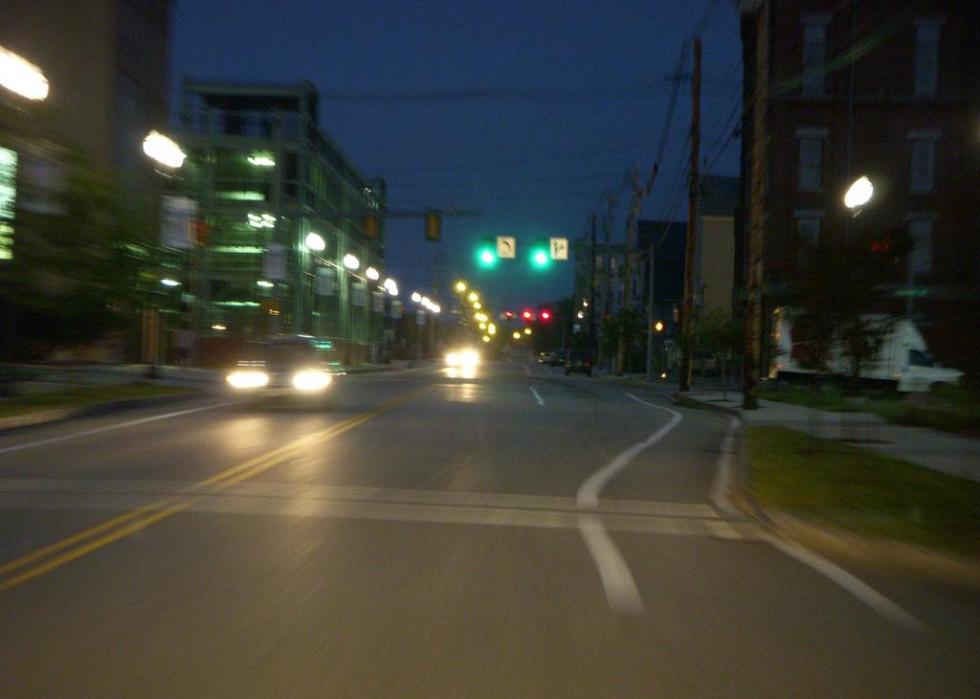 7 / 51
Sam T (samm4mrox) // Flickr
#45. Maine
- Victims per 100,000 state residents: 3.6
- Total victims 2007-2018: 48
- Exploitation type: labor: 17.8%, sexual: 82.2%
- Gender: female: 87%, male: 13%, transgender: 0%
- Age: adult: 73.2%, minor: 26.8%
- Country of citizenship: United States: 79.2%, Other: 20.8%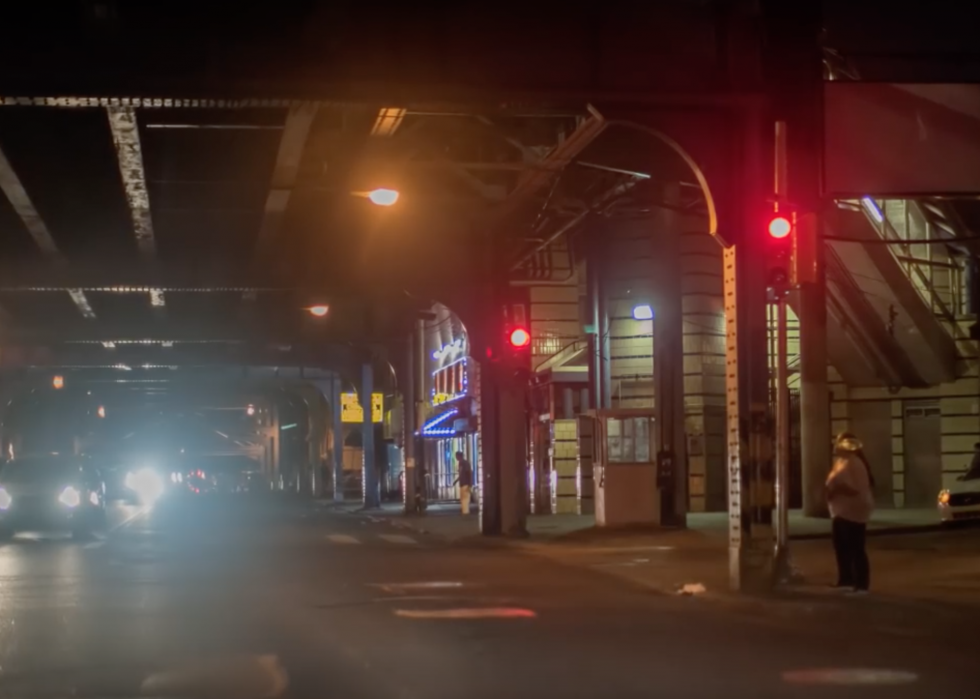 8 / 51
#44. Pennsylvania
- Victims per 100,000 state residents: 4.0
- Total victims 2007-2018: 510
- Exploitation type: labor: 21.3%, sexual: 78.7%
- Gender: female: 86%, male: 13%, transgender: 1%
- Age: adult: 71.0%, minor: 29.0%
- Country of citizenship: United States: 73.4%, Mexico: 5.2%, China: 5.2%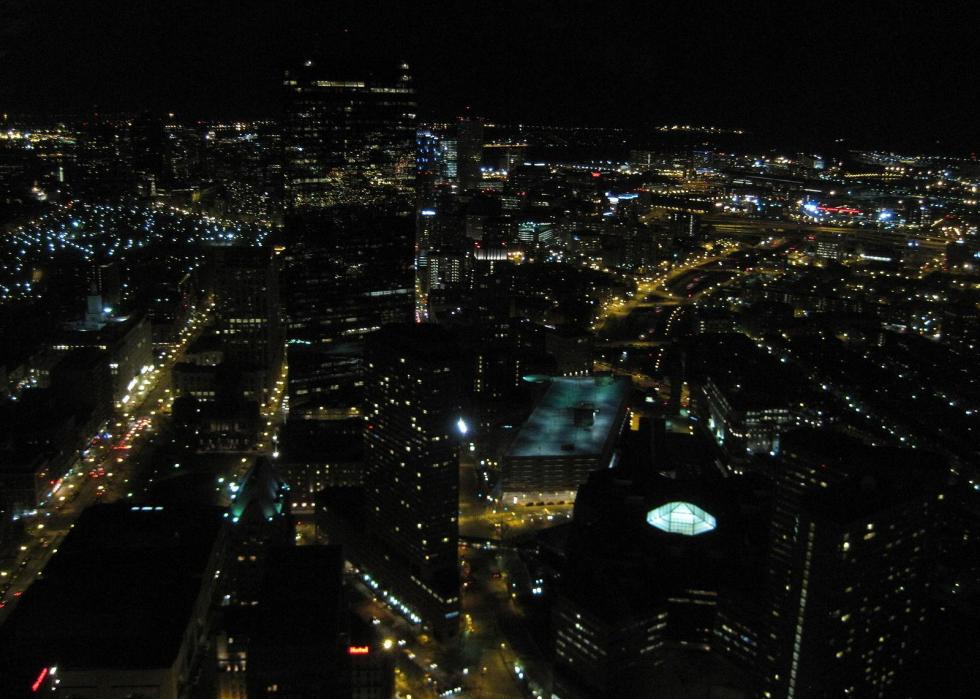 9 / 51
Doc Searls // Wikimedia Commons
#43. Massachusetts
- Victims per 100,000 state residents: 4.0
- Total victims 2007-2018: 277
- Exploitation type: labor: 21.3%, sexual: 78.7%
- Gender: female: 87%, male: 13%, transgender: 0%
- Age: adult: 75.8%, minor: 24.2%
- Country of citizenship: United States: 58.9%, Other: 41.1%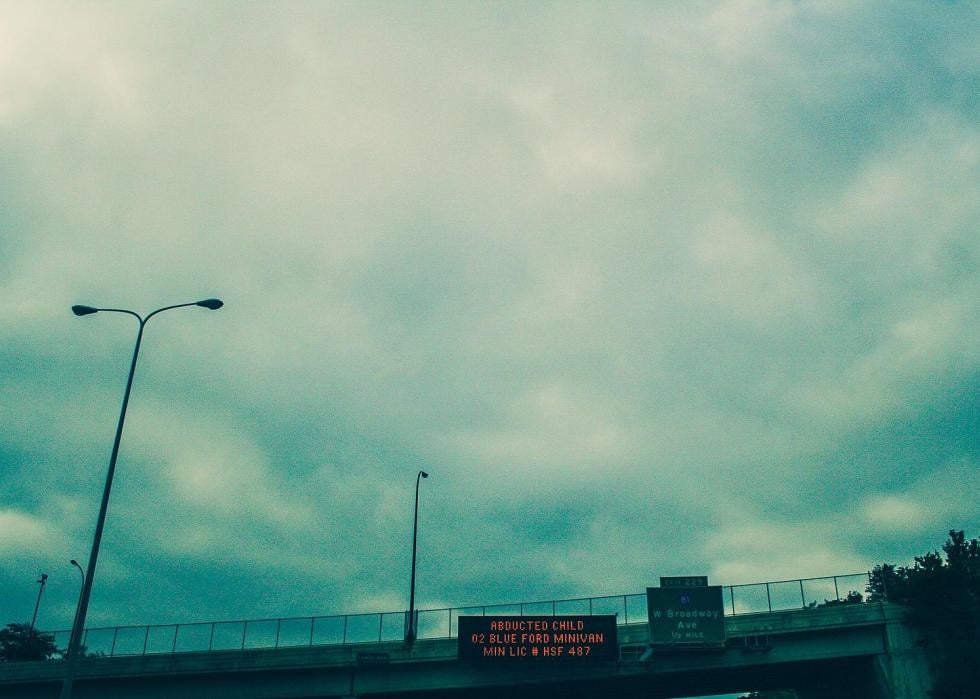 10 / 51
Tony Webster // Wikimedia Commons
#42. Minnesota
- Victims per 100,000 state residents: 4.1
- Total victims 2007-2018: 232
- Exploitation type: labor: 21.5%, sexual: 78.5%
- Gender: female: 84%, male: 16%, transgender: 0%
- Age: adult: 74.5%, minor: 25.5%
- Country of citizenship: United States: 68.8%, Other: 31.2%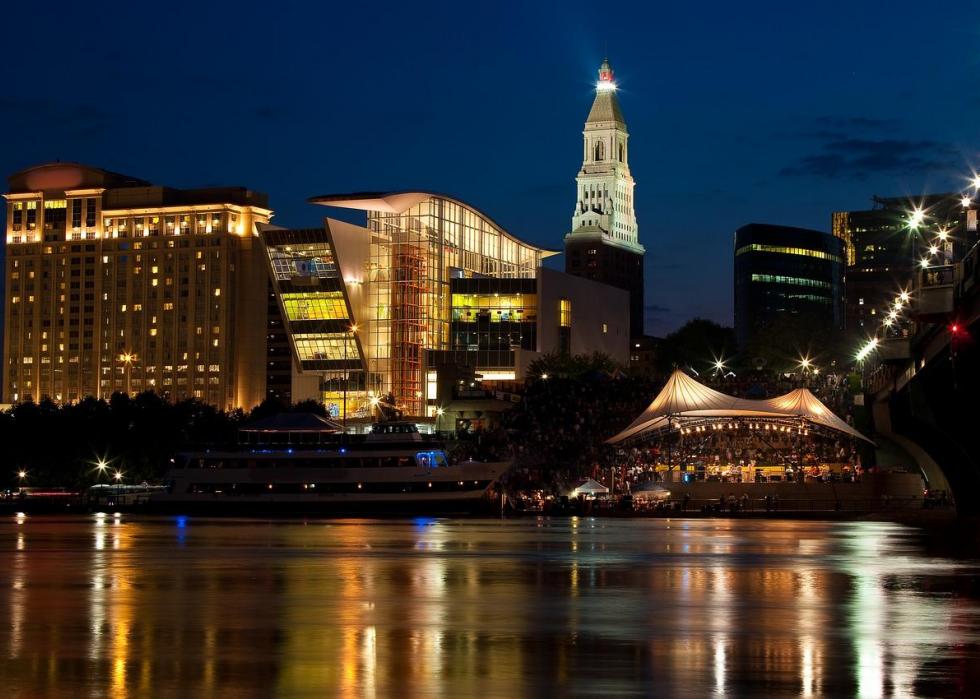 11 / 51
#41. Connecticut
- Victims per 100,000 state residents: 4.2
- Total victims 2007-2018: 150
- Exploitation type: labor: 25.3%, sexual: 74.7%
- Gender: female: 90%, male: 10%, transgender: 1%
- Age: adult: 73.6%, minor: 26.4%
- Country of citizenship: United States: 70.2%, Other: 29.9%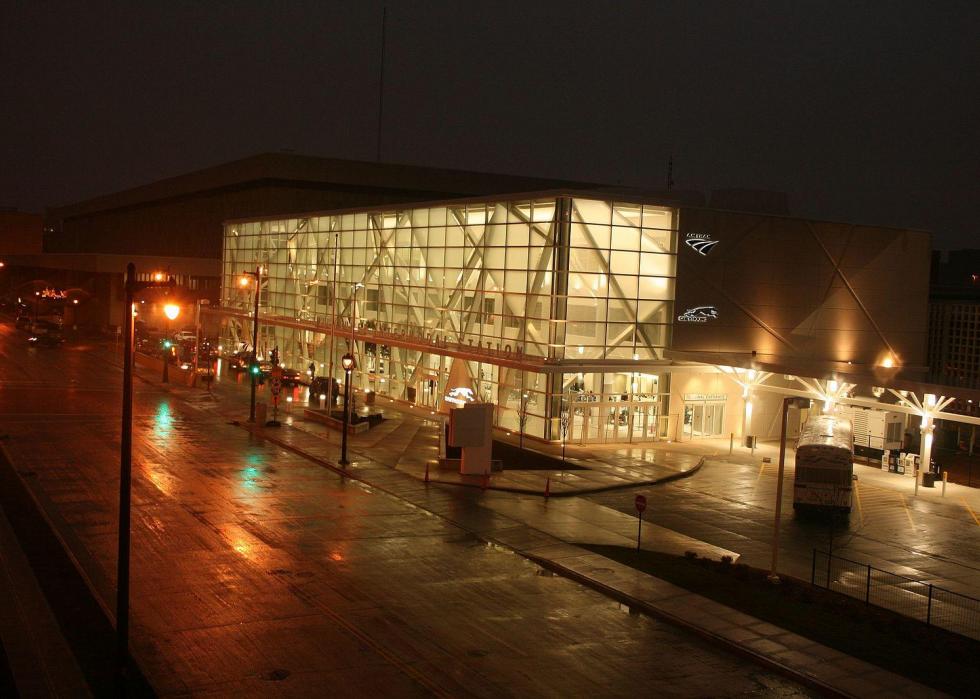 12 / 51
Jeramey Jannene // Wikimedia Commons
#40. Wisconsin
- Victims per 100,000 state residents: 4.2
- Total victims 2007-2018: 246
- Exploitation type: labor: 15.0%, sexual: 85.0%
- Gender: female: 93%, male: 6%, transgender: 1%
- Age: adult: 65.8%, minor: 34.3%
- Country of citizenship: United States: 66.7%, Other: 33.3%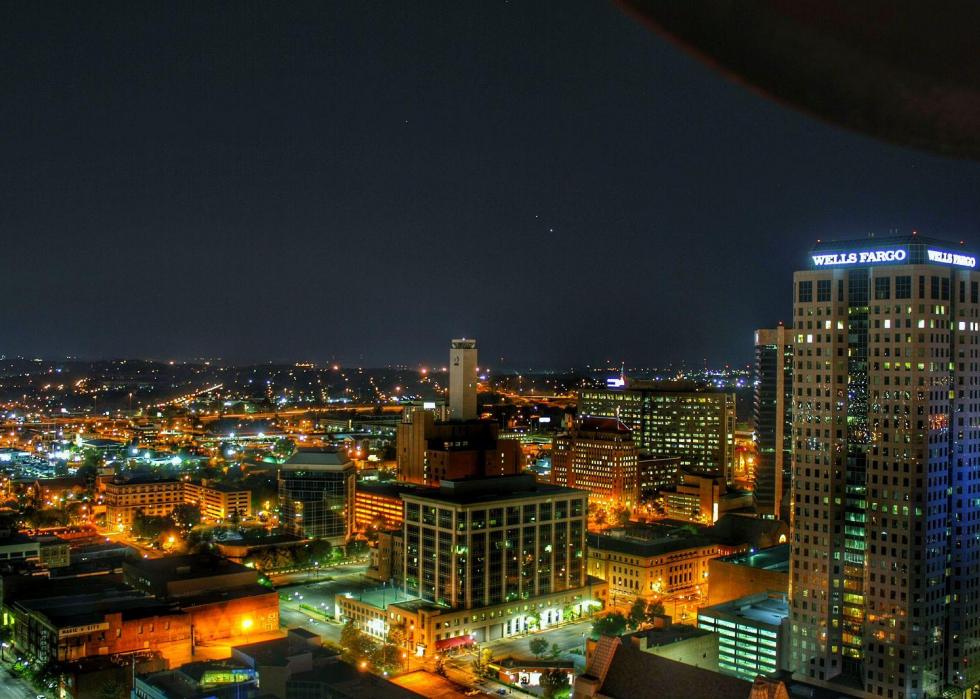 13 / 51
Amcannally // Wikimedia Commons
#39. Alabama
- Victims per 100,000 state residents: 4.3
- Total victims 2007-2018: 211
- Exploitation type: labor: 27.3%, sexual: 72.7%
- Gender: female: 85%, male: 14%, transgender: 1%
- Age: adult: 71.4%, minor: 28.7%
- Country of citizenship: United States: 63.4%, Other: 36.6%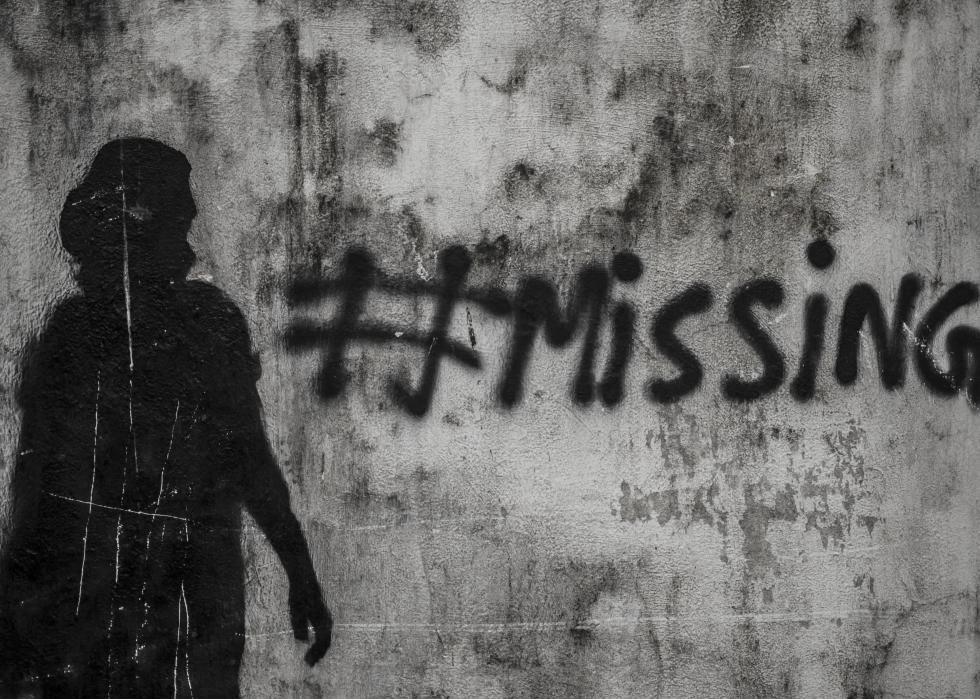 14 / 51
#38. Delaware
- Victims per 100,000 state residents: 4.7
- Total victims 2007-2018: 45
- Exploitation type: labor: 28.3%, sexual: 71.7%
- Gender: female: 81%, male: 16%, transgender: 2%
- Age: adult: 73.7%, minor: 26.3%
- Country of citizenship: Other: 100.0%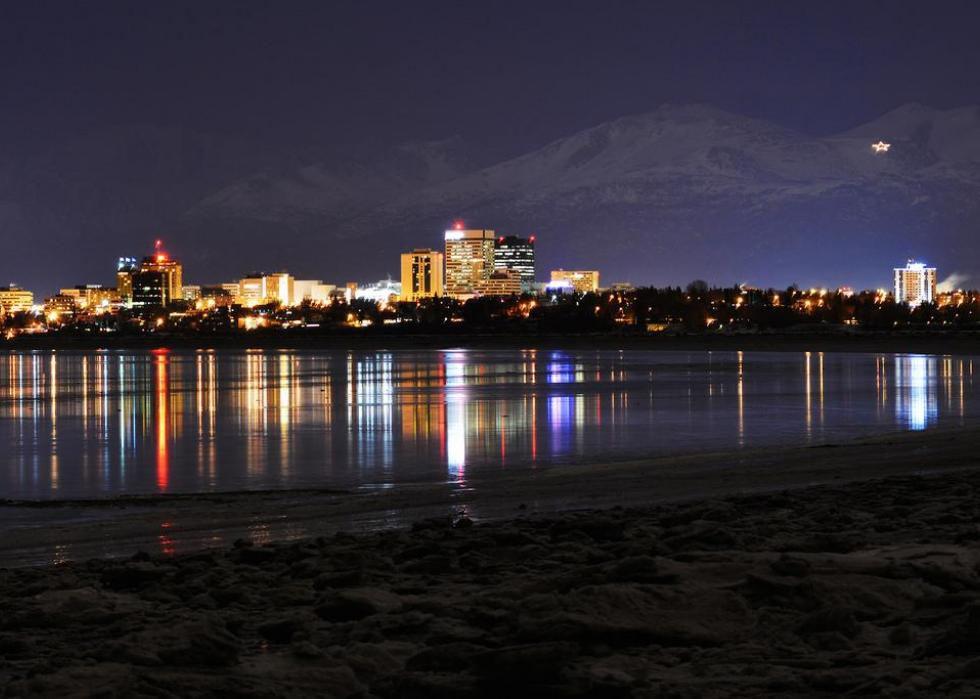 15 / 51
#37. Alaska
- Victims per 100,000 state residents: 4.7
- Total victims 2007-2018: 35
- Exploitation type: labor: 41.7%, sexual: 58.3%
- Gender: female: 76%, male: 24%, transgender: 0%
- Age: adult: 88.5%, minor: 11.5%
- Country of citizenship: United States: 76.5%, Other: 23.5%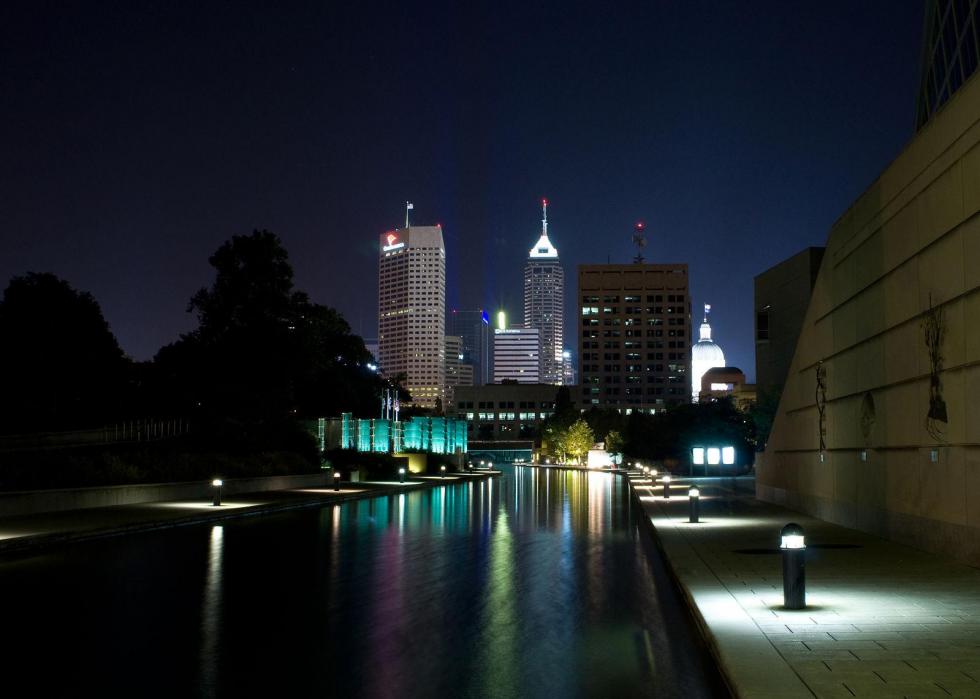 16 / 51
_J_D_R_ // Wikimedia Commons
#36. Indiana
- Victims per 100,000 state residents: 4.8
- Total victims 2007-2018: 324
- Exploitation type: labor: 24.1%, sexual: 75.9%
- Gender: female: 78%, male: 20%, transgender: 2%
- Age: adult: 72.6%, minor: 27.4%
- Country of citizenship: United States: 54.7%, Mexico: 13.9%, Haiti: 11.0%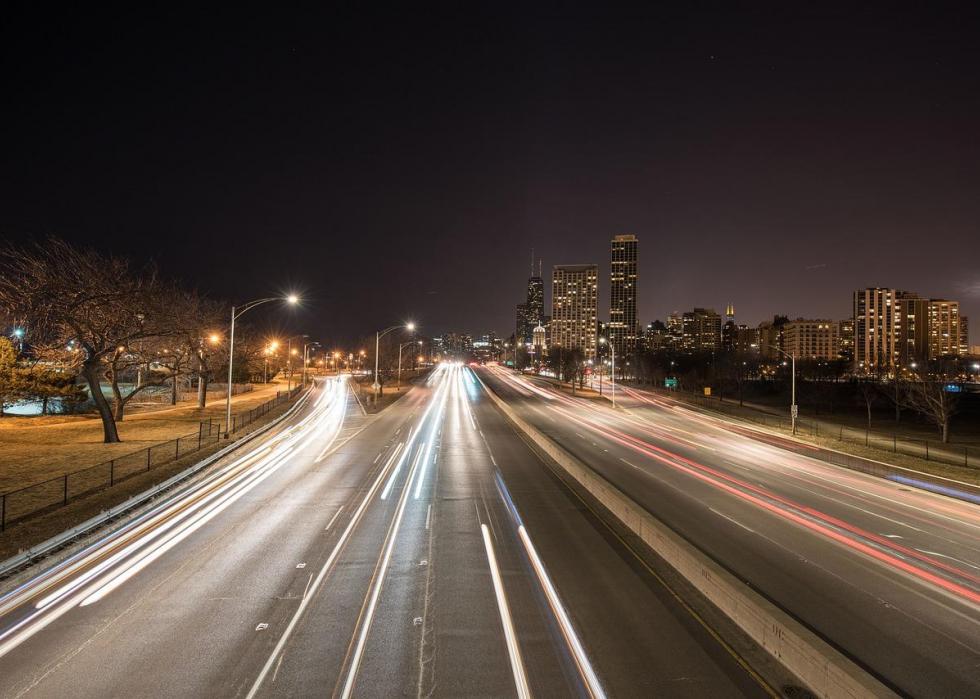 17 / 51
#35. Illinois
- Victims per 100,000 state residents: 5.4
- Total victims 2007-2018: 686
- Exploitation type: labor: 26.0%, sexual: 74.0%
- Gender: female: 80%, male: 19%, transgender: 1%
- Age: adult: 73.8%, minor: 26.2%
- Country of citizenship: United States: 57.6%, Mexico: 21.5%, China: 4.1%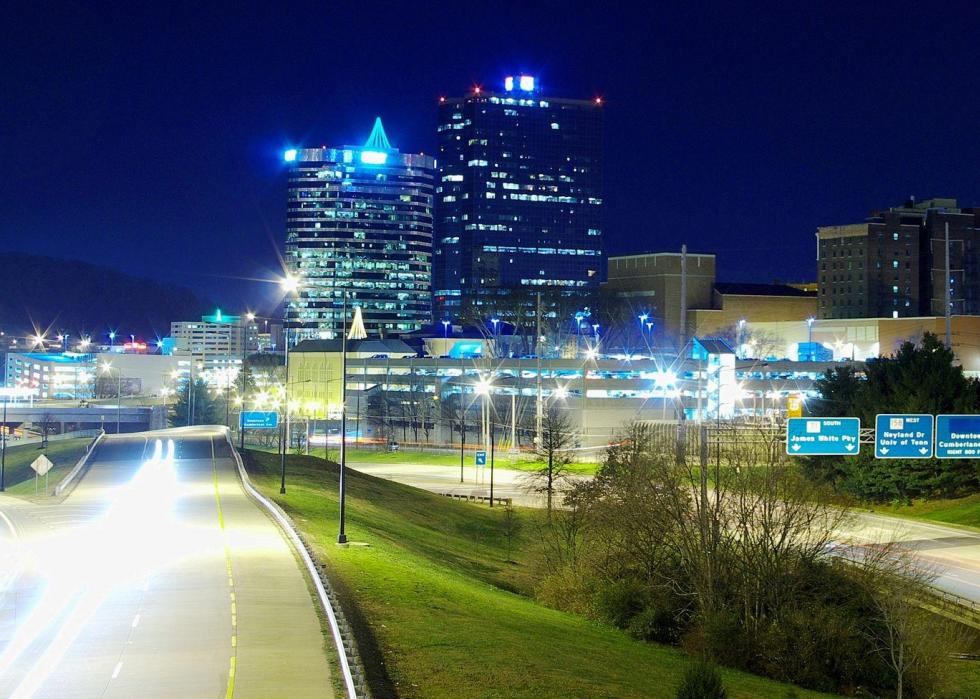 18 / 51
Brian Stansberry // Wikimedia Commons
#34. Tennessee
- Victims per 100,000 state residents: 5.6
- Total victims 2007-2018: 378
- Exploitation type: labor: 23.8%, sexual: 76.2%
- Gender: female: 78%, male: 20%, transgender: 2%
- Age: adult: 64.6%, minor: 35.4%
- Country of citizenship: United States: 63.3%, Mexico: 9.3%, Haiti: 9.3%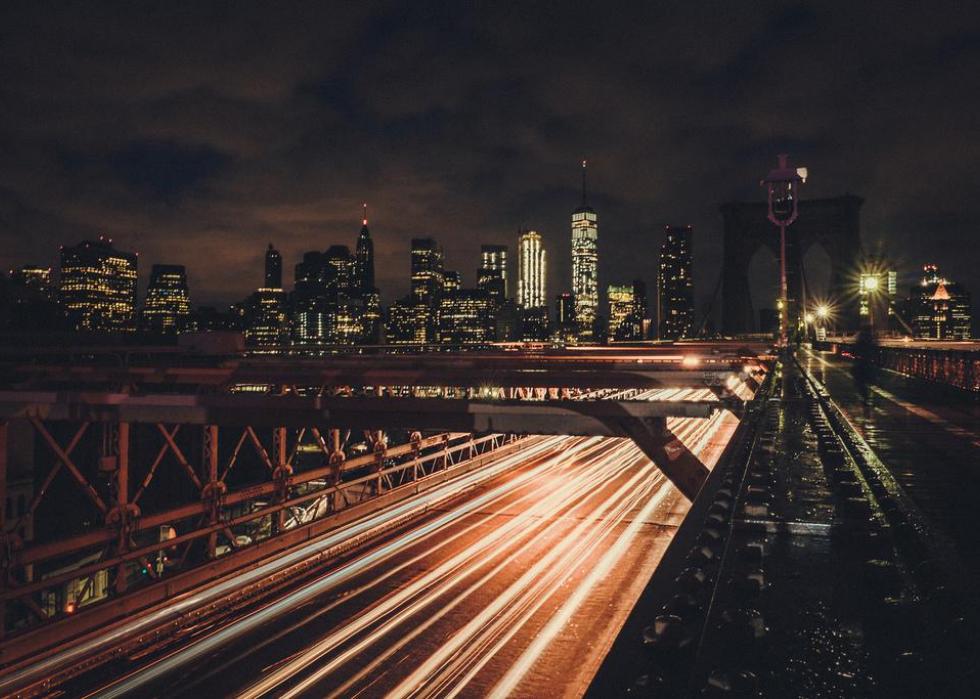 19 / 51
#33. New York
- Victims per 100,000 state residents: 5.7
- Total victims 2007-2018: 1,106
- Exploitation type: labor: 21.5%, sexual: 78.5%
- Gender: female: 88%, male: 12%, transgender: 0%
- Age: adult: 66.7%, minor: 33.3%
- Country of citizenship: United States: 52.7%, China: 5.2%, Mexico: 4.3%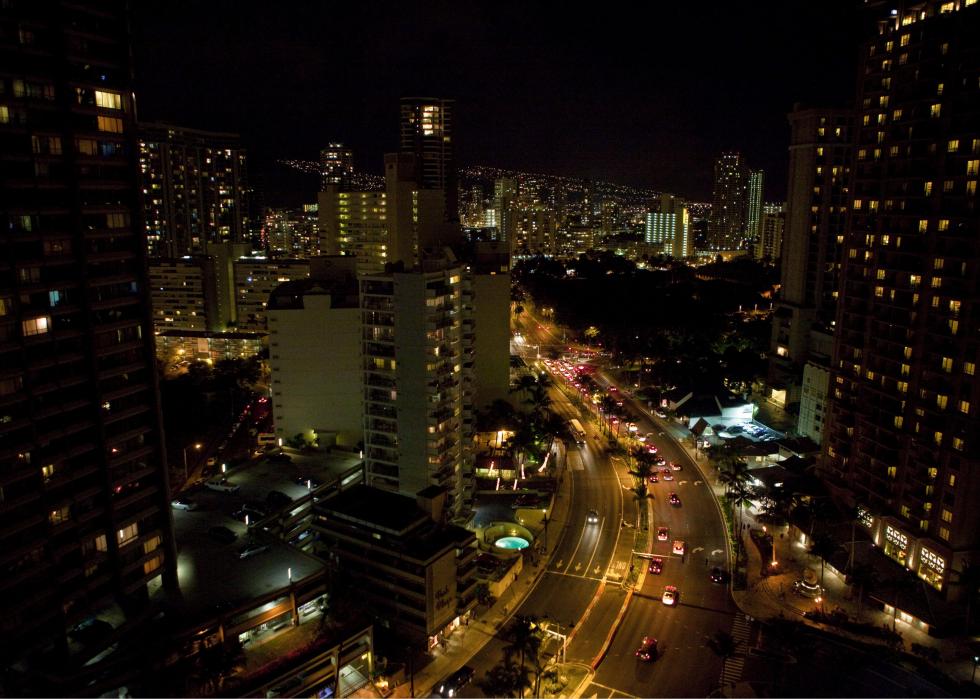 20 / 51
Anthony Quintano // Wikimedia Commons
#32. Hawaii
- Victims per 100,000 state residents: 5.8
- Total victims 2007-2018: 82
- Exploitation type: labor: 19.5%, sexual: 80.5%
- Gender: female: 89%, male: 11%, transgender: 0%
- Age: adult: 79.7%, minor: 20.3%
- Country of citizenship: United States: 62.8%, Other: 37.2%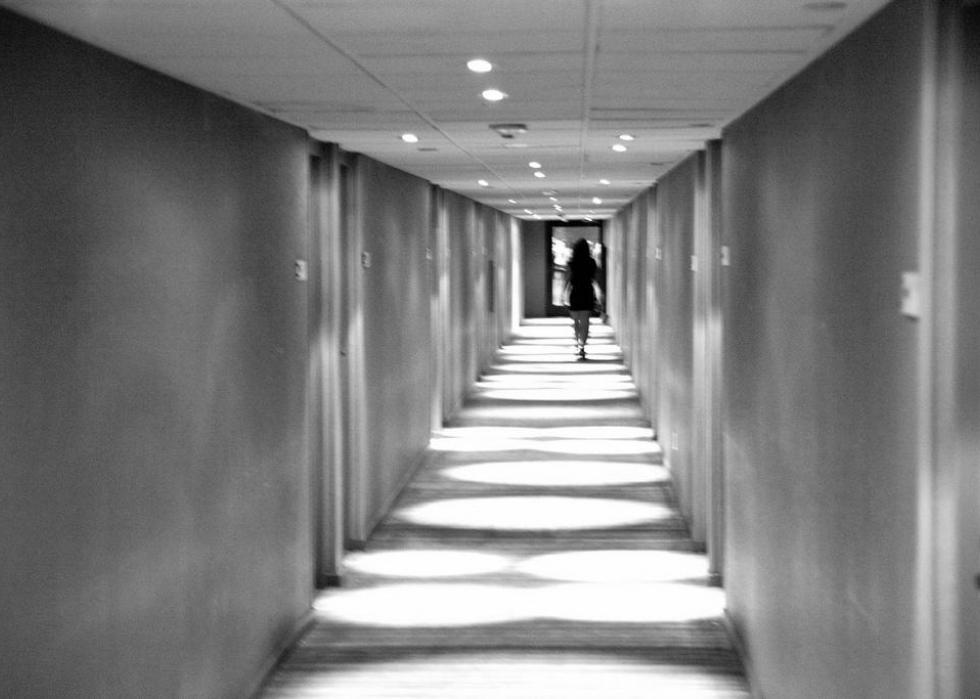 21 / 51
#31. Mississippi
- Victims per 100,000 state residents: 5.9
- Total victims 2007-2018: 175
- Exploitation type: labor: 20.6%, sexual: 79.4%
- Gender: female: 85%, male: 15%, transgender: 0%
- Age: adult: 61.1%, minor: 38.9%
- Country of citizenship: United States: 66.7%, Other: 33.3%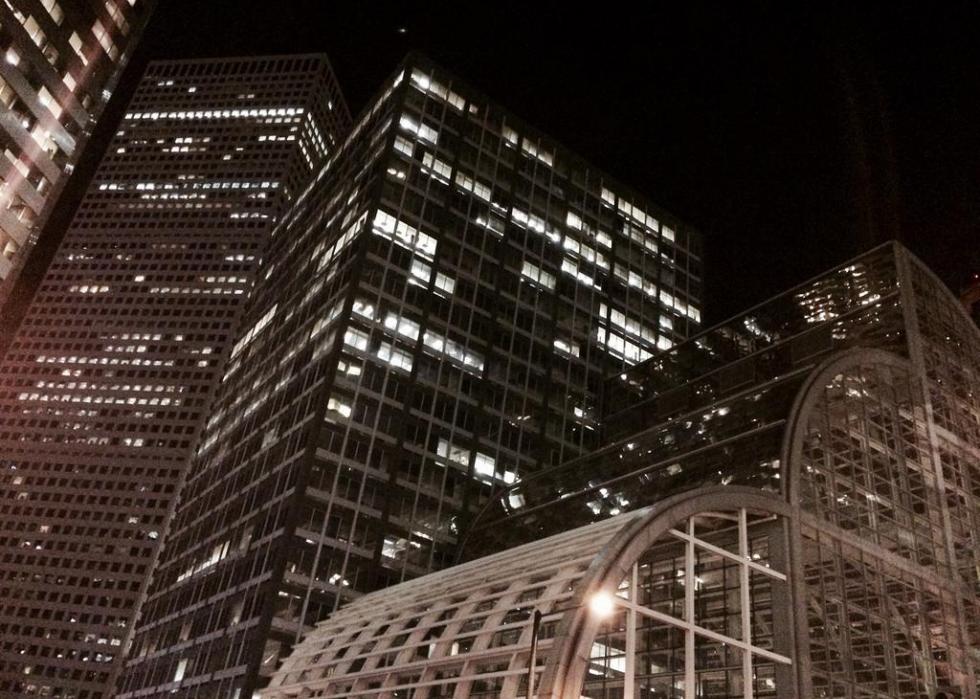 22 / 51
#30. Colorado
- Victims per 100,000 state residents: 5.9
- Total victims 2007-2018: 334
- Exploitation type: labor: 28.7%, sexual: 71.4%
- Gender: female: 78%, male: 22%, transgender: 0%
- Age: adult: 77.7%, minor: 22.3%
- Country of citizenship: United States: 65.4%, Mexico: 15.0%, Other: 19.6%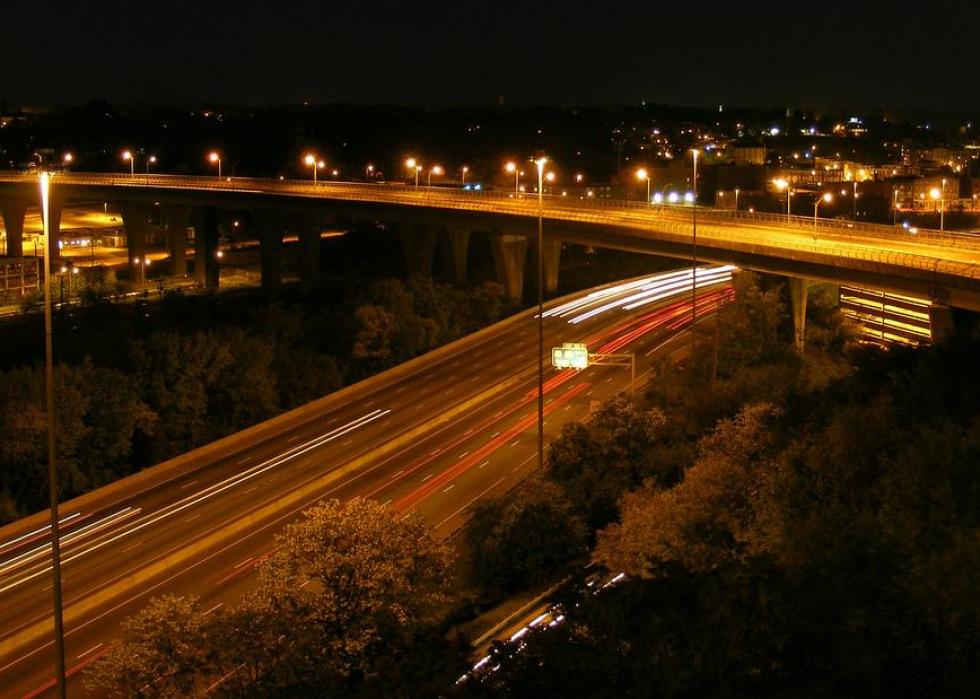 23 / 51
#29. Virginia
- Victims per 100,000 state residents: 6.0
- Total victims 2007-2018: 508
- Exploitation type: labor: 27.3%, sexual: 72.7%
- Gender: female: 85%, male: 14%, transgender: 0%
- Age: adult: 72.4%, minor: 27.6%
- Country of citizenship: United States: 46.5%, El Salvador: 10.9%, Mexico: 6.5%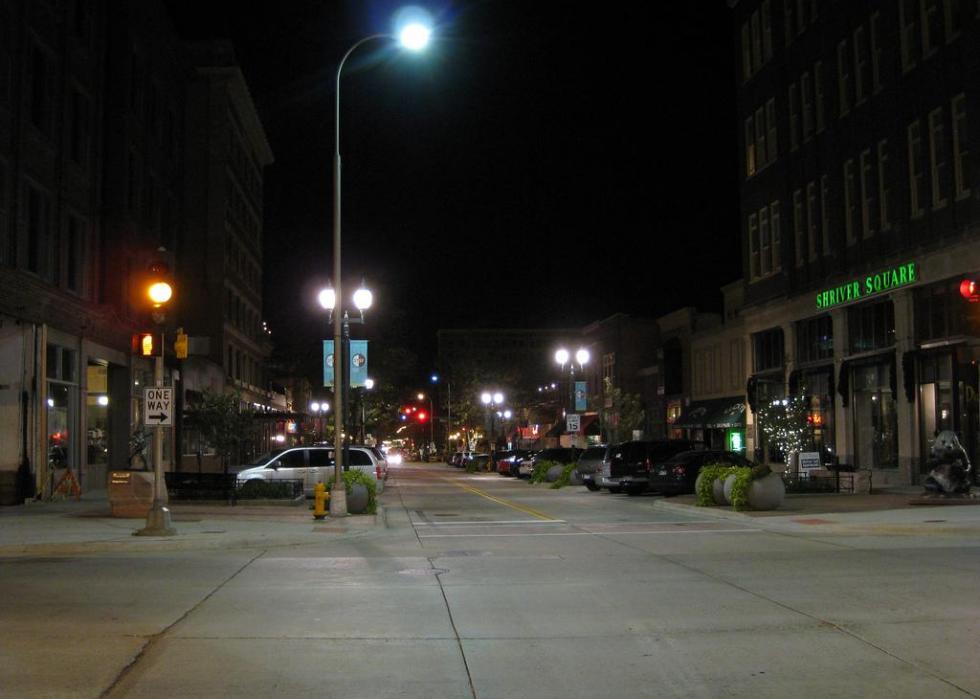 24 / 51
neighborhoods.org// Flickr
#28. South Dakota
- Victims per 100,000 state residents: 6.0
- Total victims 2007-2018: 53
- Exploitation type: labor: 25.0%, sexual: 75.0%
- Gender: female: 85%, male: 15%, transgender: 0%
- Age: adult: 63.3%, minor: 36.7%
- Country of citizenship: United States: 60.0%, Other: 40.0%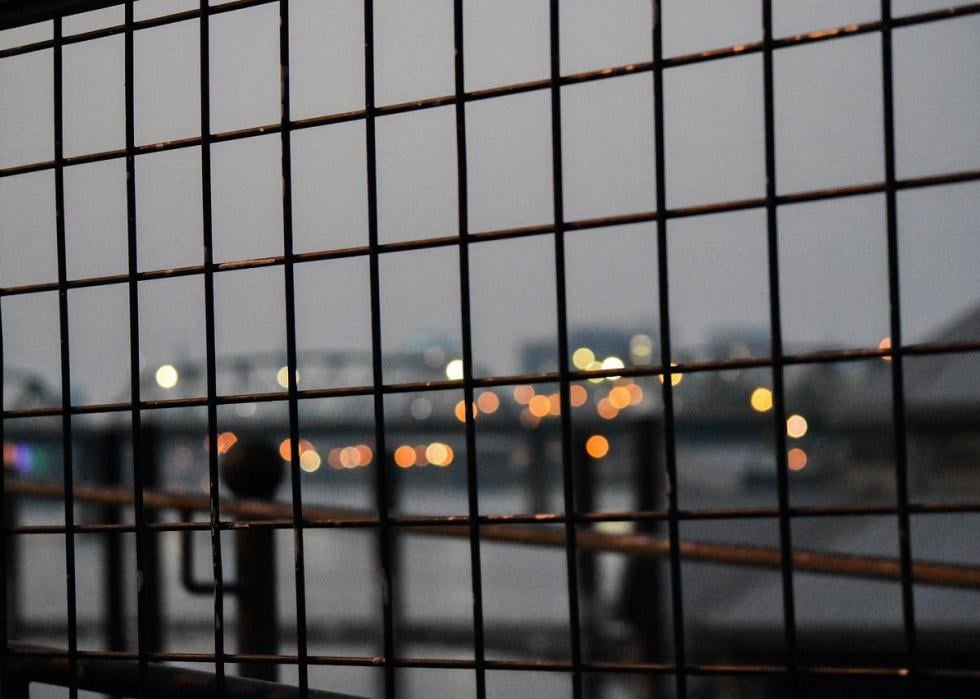 25 / 51
#27. Oregon
- Victims per 100,000 state residents: 6.1
- Total victims 2007-2018: 255
- Exploitation type: labor: 21.6%, sexual: 78.4%
- Gender: female: 90%, male: 10%, transgender: 0%
- Age: adult: 74.8%, minor: 25.2%
- Country of citizenship: United States: 72.6%, Other: 27.4%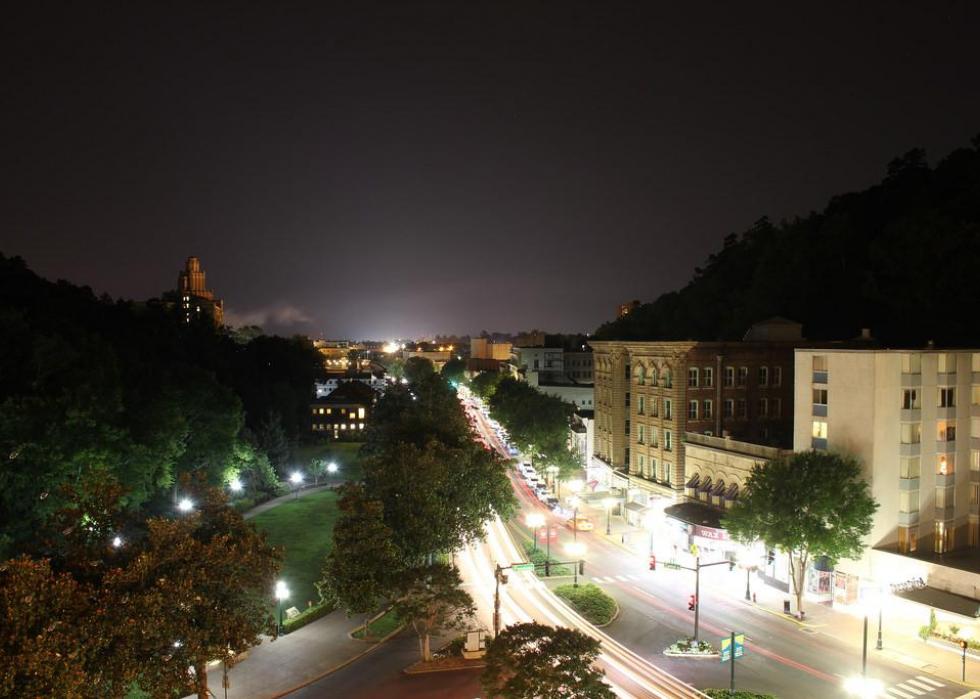 26 / 51
TexasExplorer98 // Flickr
#26. Arkansas
- Victims per 100,000 state residents: 6.3
- Total victims 2007-2018: 189
- Exploitation type: labor: 26.6%, sexual: 73.4%
- Gender: female: 76%, male: 24%, transgender: 0%
- Age: adult: 63.7%, minor: 36.3%
- Country of citizenship: United States: 59.0%, Haiti: 19.2%, Other: 21.8%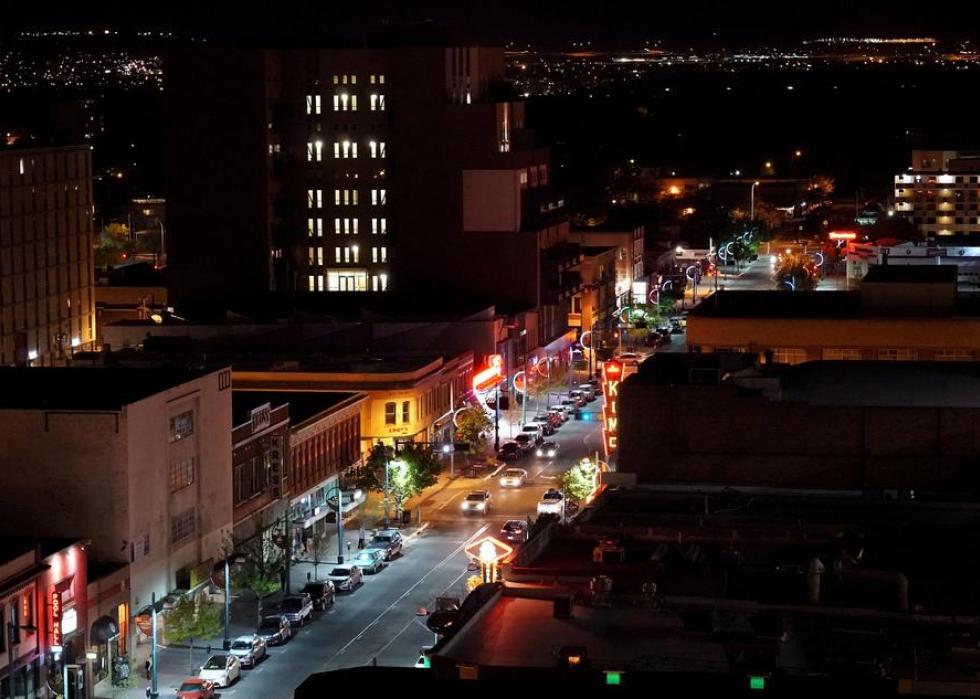 27 / 51
#25. New Mexico
- Victims per 100,000 state residents: 6.3
- Total victims 2007-2018: 133
- Exploitation type: labor: 27.7%, sexual: 72.3%
- Gender: female: 81%, male: 18%, transgender: 2%
- Age: adult: 64.2%, minor: 35.8%
- Country of citizenship: United States: 67.8%, Other: 32.2%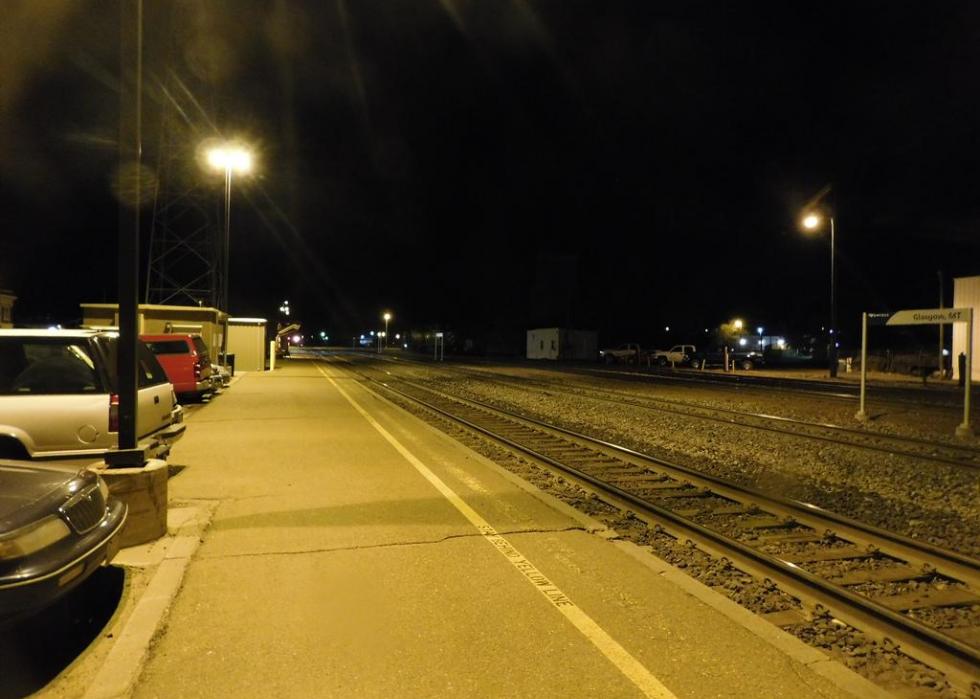 28 / 51
#24. Montana
- Victims per 100,000 state residents: 6.4
- Total victims 2007-2018: 68
- Exploitation type: labor: 25.4%, sexual: 74.6%
- Gender: female: 82%, male: 18%, transgender: 0%
- Age: adult: 71.0%, minor: 29.0%
- Country of citizenship: United States: 60.0%, Other: 40.0%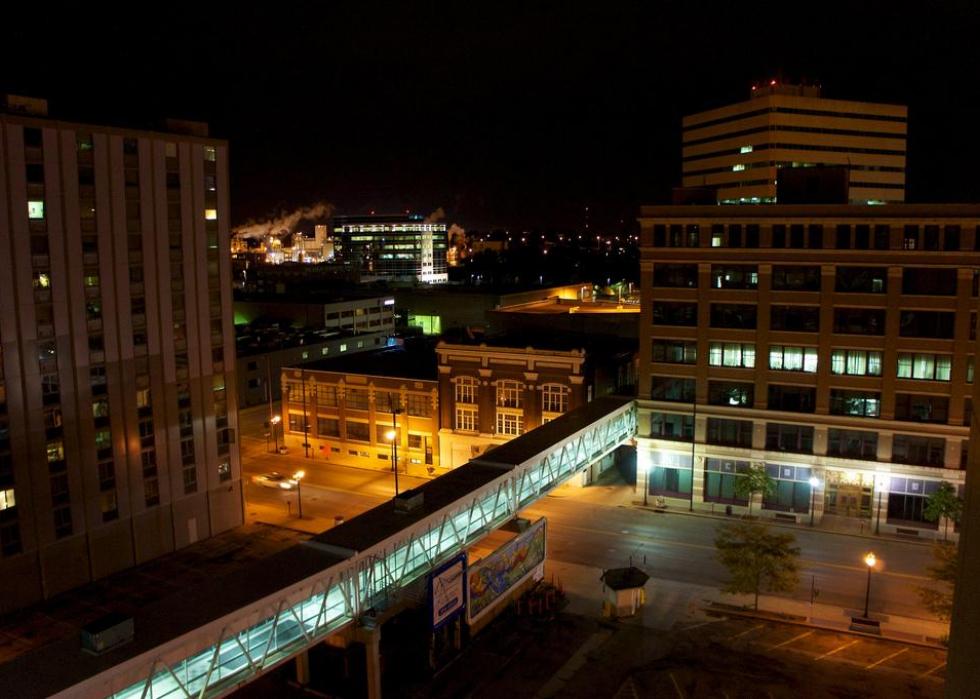 29 / 51
#23. Iowa
- Victims per 100,000 state residents: 6.5
- Total victims 2007-2018: 205
- Exploitation type: labor: 18.8%, sexual: 81.3%
- Gender: female: 85%, male: 15%, transgender: 0%
- Age: adult: 68.0%, minor: 32.0%
- Country of citizenship: United States: 62.9%, Other: 37.1%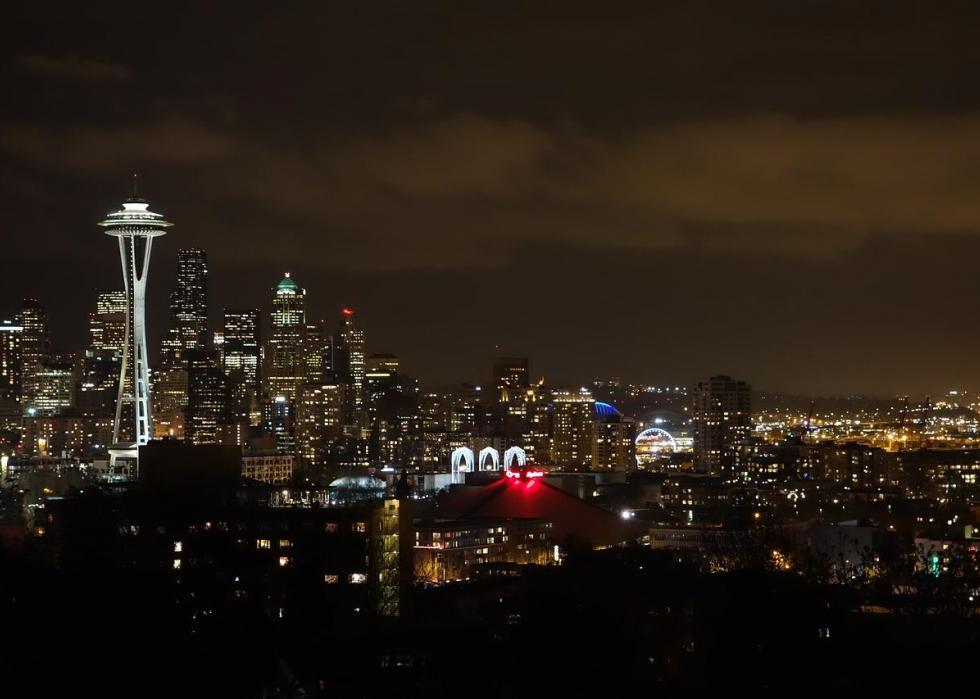 30 / 51
#22. Washington
- Victims per 100,000 state residents: 6.6
- Total victims 2007-2018: 498
- Exploitation type: labor: 22.6%, sexual: 77.4%
- Gender: female: 85%, male: 14%, transgender: 1%
- Age: adult: 75.5%, minor: 24.5%
- Country of citizenship: United States: 61.6%, Mexico: 7.1%, China: 5.2%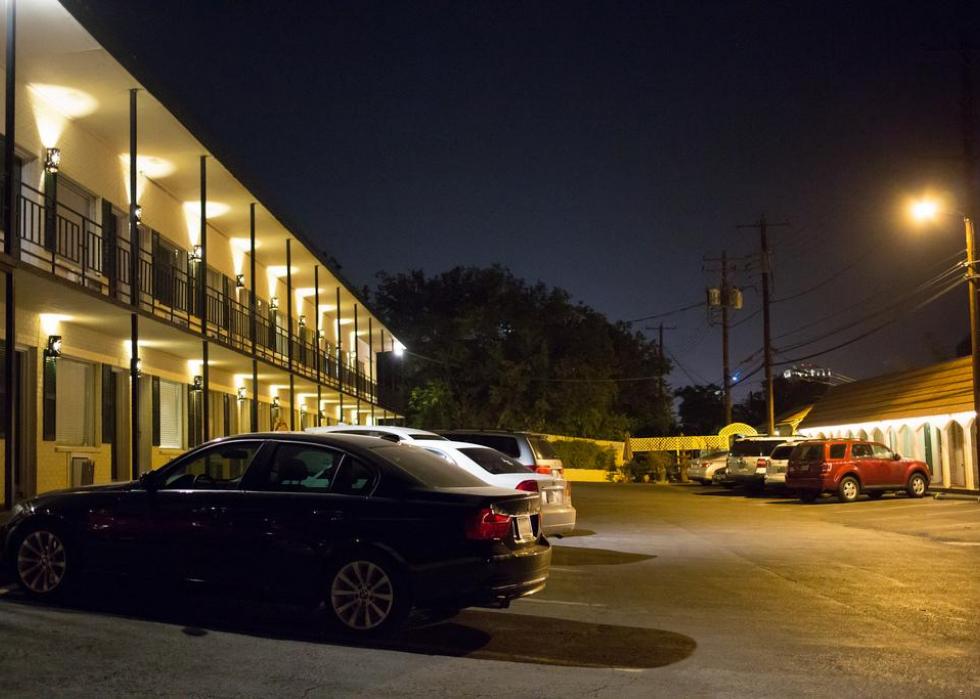 31 / 51
#21. Kansas
- Victims per 100,000 state residents: 6.6
- Total victims 2007-2018: 193
- Exploitation type: labor: 21.7%, sexual: 78.3%
- Gender: female: 87%, male: 13%, transgender: 0%
- Age: adult: 63.5%, minor: 36.5%
- Country of citizenship: United States: 73.1%, Other: 26.9%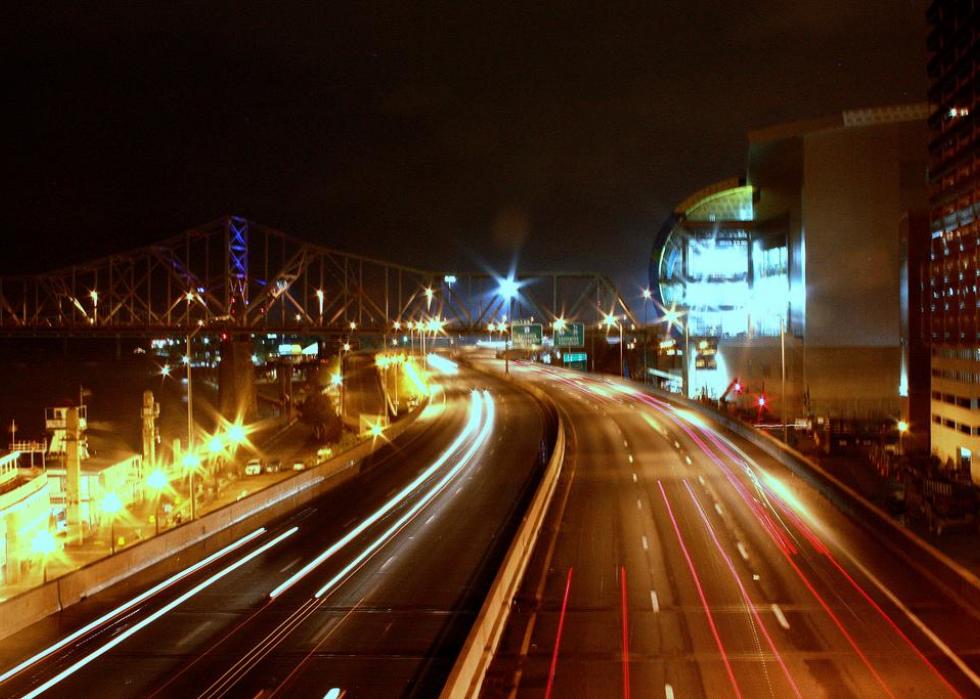 32 / 51
#20. Kentucky
- Victims per 100,000 state residents: 6.7
- Total victims 2007-2018: 299
- Exploitation type: labor: 31.8%, sexual: 68.2%
- Gender: female: 77%, male: 23%, transgender: 0%
- Age: adult: 67.9%, minor: 32.1%
- Country of citizenship: United States: 52.4%, Mexico: 28.6%, Other: 19.1%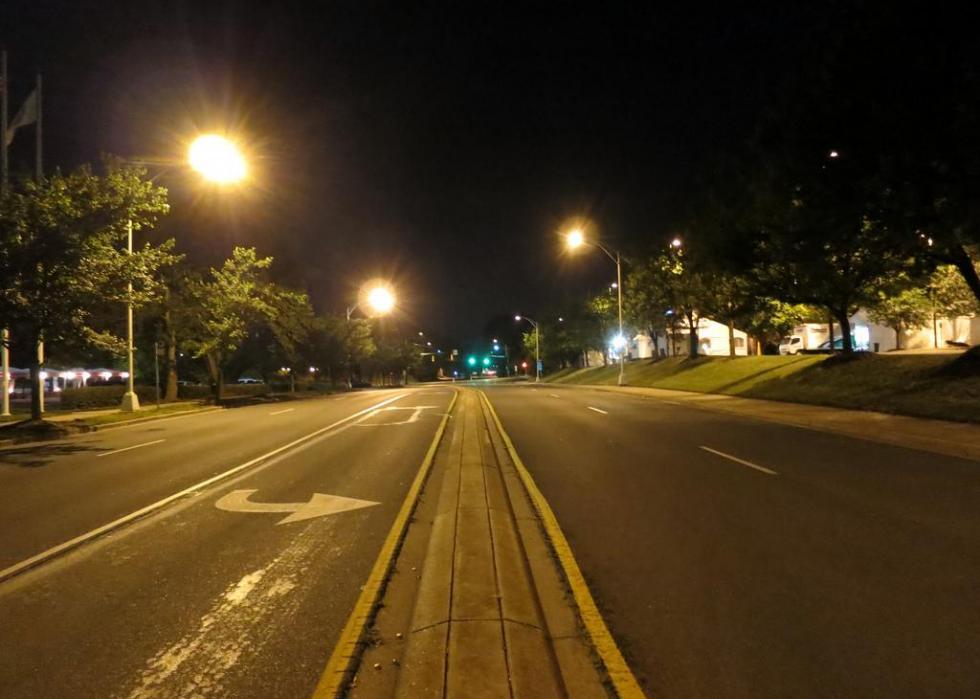 33 / 51
#19. North Carolina
- Victims per 100,000 state residents: 6.7
- Total victims 2007-2018: 695
- Exploitation type: labor: 34.8%, sexual: 65.2%
- Gender: female: 77%, male: 22%, transgender: 0%
- Age: adult: 75.0%, minor: 25.0%
- Country of citizenship: United States: 46.2%, Mexico: 25.7%, Guatemala: 6.2%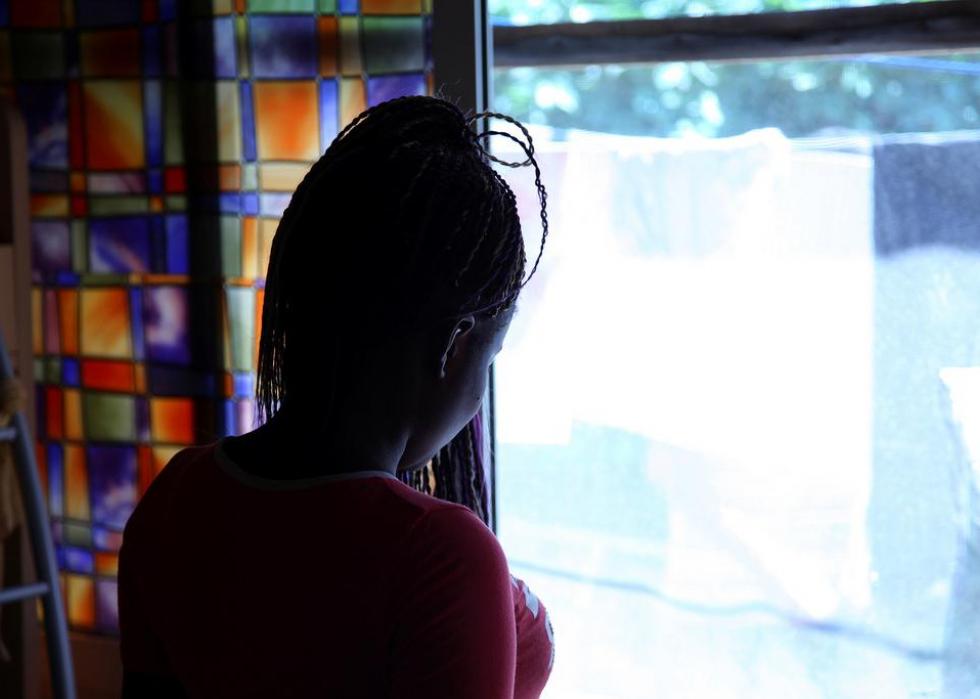 34 / 51
#18. South Carolina
- Victims per 100,000 state residents: 7.0
- Total victims 2007-2018: 355
- Exploitation type: labor: 37.6%, sexual: 62.4%
- Gender: female: 78%, male: 22%, transgender: 0%
- Age: adult: 70.9%, minor: 29.1%
- Country of citizenship: United States: 42.8%, Mexico: 39.3%, Other: 17.9%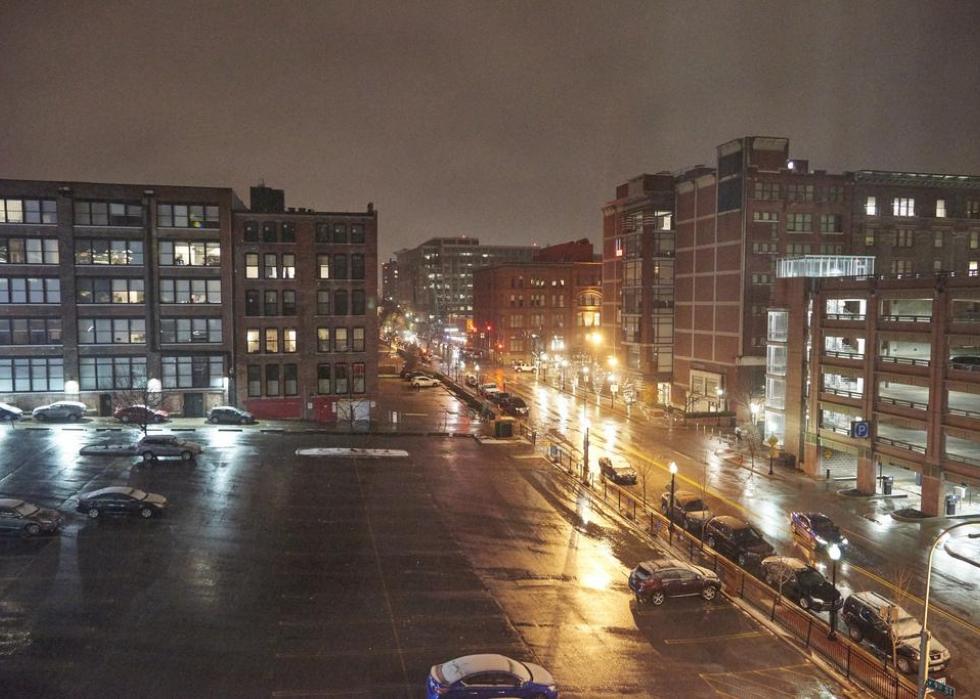 35 / 51
computationalmystic // Flickr
#17. Missouri
- Victims per 100,000 state residents: 7.1
- Total victims 2007-2018: 432
- Exploitation type: labor: 22.8%, sexual: 77.2%
- Gender: female: 83%, male: 17%, transgender: 0%
- Age: adult: 61.8%, minor: 38.2%
- Country of citizenship: United States: 66.3%, Mexico: 8.0%, Other: 25.8%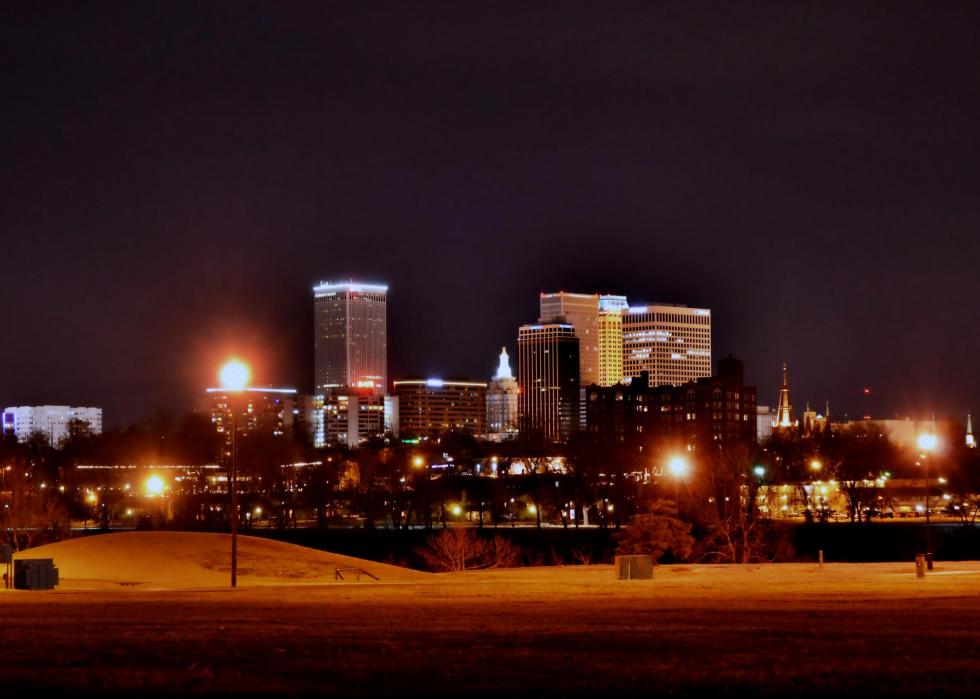 36 / 51
#16. Oklahoma
- Victims per 100,000 state residents: 7.1
- Total victims 2007-2018: 279
- Exploitation type: labor: 30.7%, sexual: 69.3%
- Gender: female: 79%, male: 21%, transgender: 0%
- Age: adult: 71.4%, minor: 28.6%
- Country of citizenship: United States: 63.0%, China: 9.5%, El Salvador: 7.9%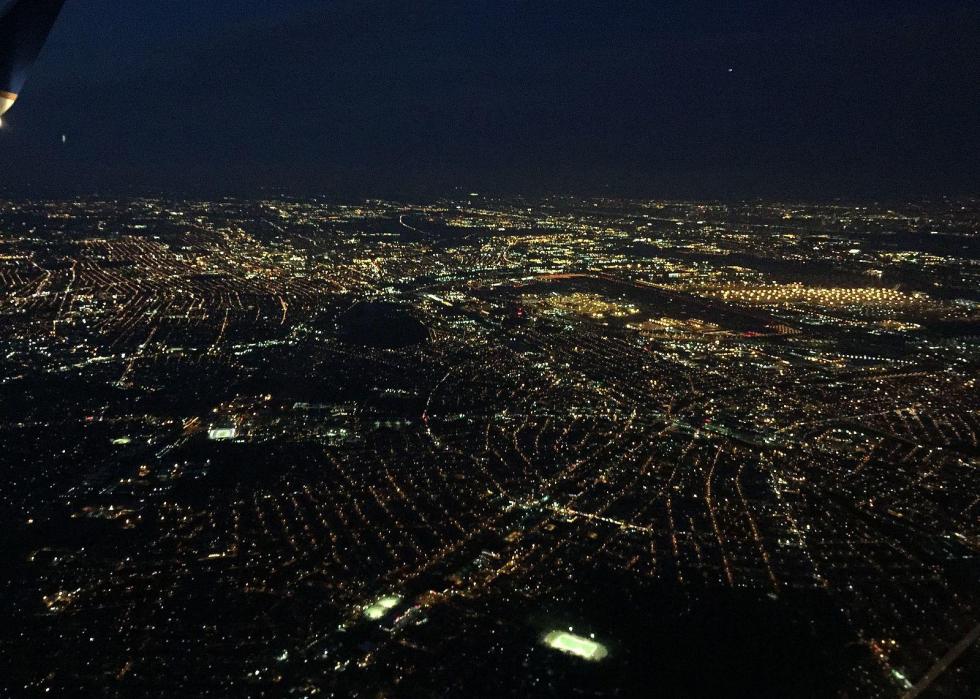 37 / 51
Famartin // Wikimedia Commons
#15. New Jersey
- Victims per 100,000 state residents: 7.1
- Total victims 2007-2018: 633
- Exploitation type: labor: 18.9%, sexual: 81.1%
- Gender: female: 88%, male: 12%, transgender: 0%
- Age: adult: 46.9%, minor: 53.1%
- Country of citizenship: United States: 56.9%, Guatemala 4.5%, El Salvador: 3.5%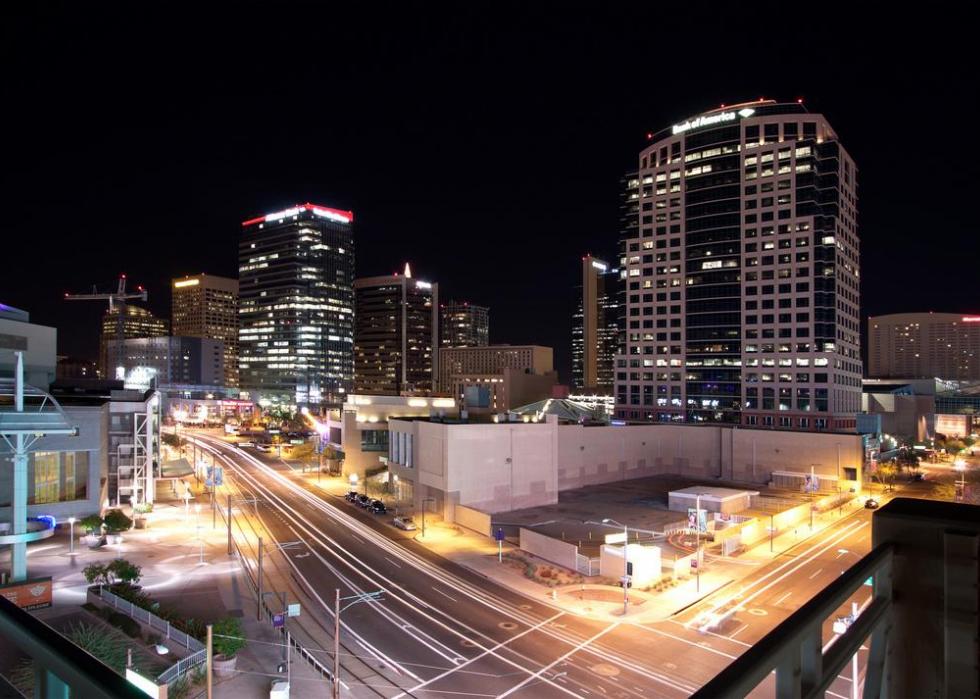 38 / 51
#14. Arizona
- Victims per 100,000 state residents: 7.3
- Total victims 2007-2018: 521
- Exploitation type: labor: 28.0%, sexual: 72.0%
- Gender: female: 82%, male: 17%, transgender: 1%
- Age: adult: 77.1%, minor: 22.9%
- Country of citizenship: United States: 62.8%, Mexico: 18.6%, Philippines: 4.5%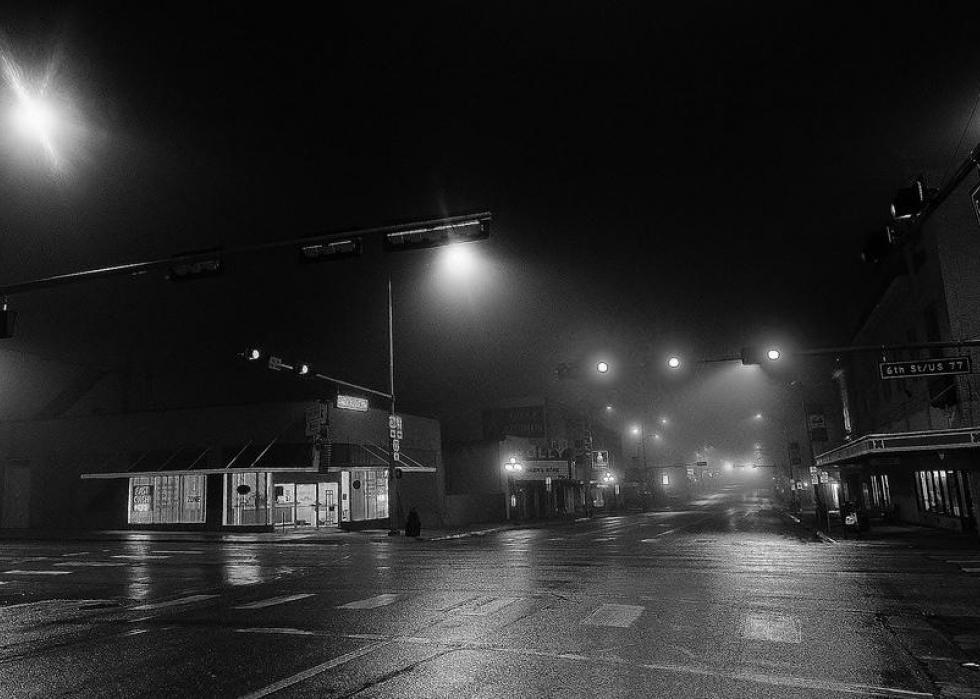 39 / 51
Tim @ Photovisions// Flickr
#13. Nebraska
- Victims per 100,000 state residents: 7.3
- Total victims 2007-2018: 141
- Exploitation type: labor: 18.7%, sexual: 81.3%
- Gender: female: 88%, male: 12%, transgender: 0%
- Age: adult: 75.2%, minor: 24.8%
- Country of citizenship: United States: 87.7%, Other: 12.3%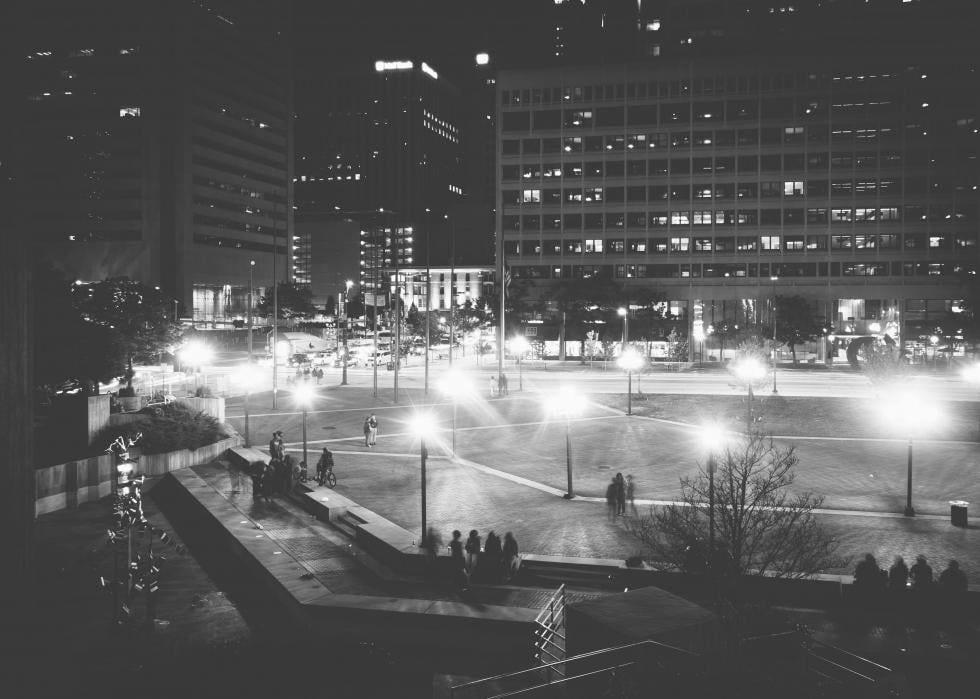 40 / 51
Jon Bilous // Shutterstock
#12. Maryland
- Victims per 100,000 state residents: 7.5
- Total victims 2007-2018: 453
- Exploitation type: labor: 23.6%, sexual: 76.4%
- Gender: female: 89%, male: 10%, transgender: 0%
- Age: adult: 67.3%, minor: 32.8%
- Country of citizenship: United States: 51.6%, Romania: 4.9%, El Salvador: 4.9%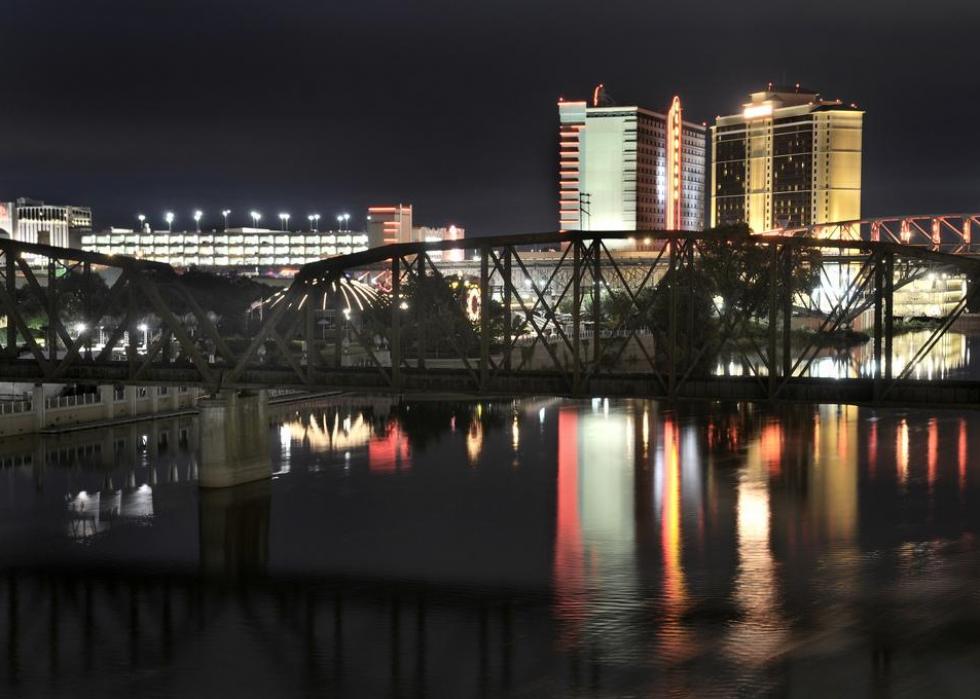 41 / 51
Shreveport-Bossier: Louisiana's Other Side // Flickr
#11. Louisiana
- Victims per 100,000 state residents: 8.1
- Total victims 2007-2018: 379
- Exploitation type: labor: 24.7%, sexual: 75.3%
- Gender: female: 79%, male: 20%, transgender: 0%
- Age: adult: 68.1%, minor: 32.0%
- Country of citizenship: United States: 54.7%, Mexico: 18.0%, Haiti: 8.1%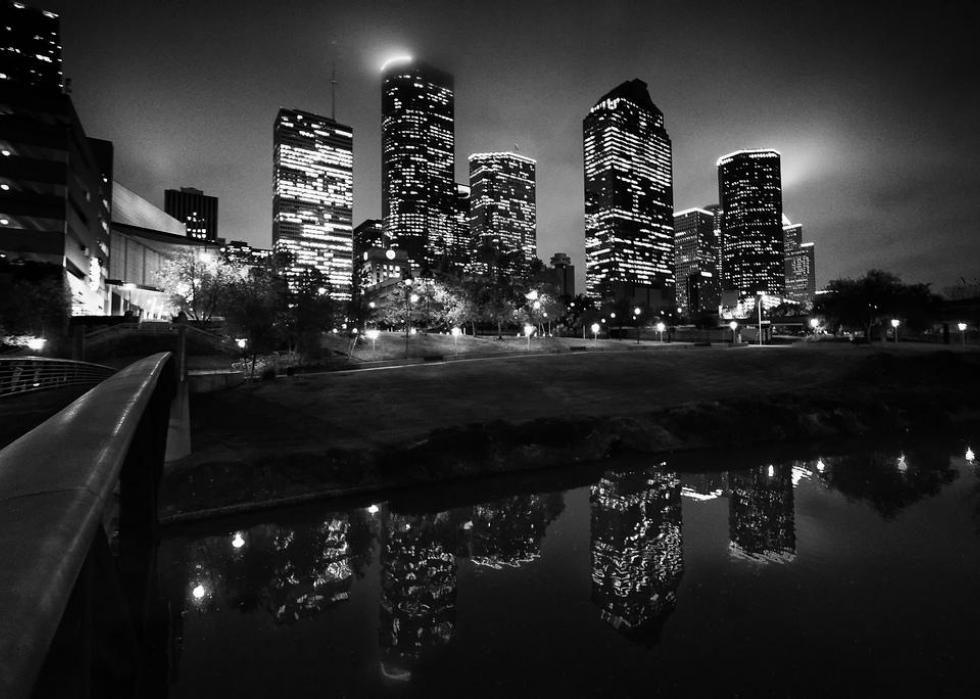 42 / 51
#10. Texas
- Victims per 100,000 state residents: 8.2
- Total victims 2007-2018: 2,354
- Exploitation type: labor: 28.5%, sexual: 71.5%
- Gender: female: 84%, male: 15%, transgender: 0%
- Age: adult: 70.3%, minor: 29.7%
- Country of citizenship: United States: 50.3%, Mexico: 15.0%, Honduras: 6.2%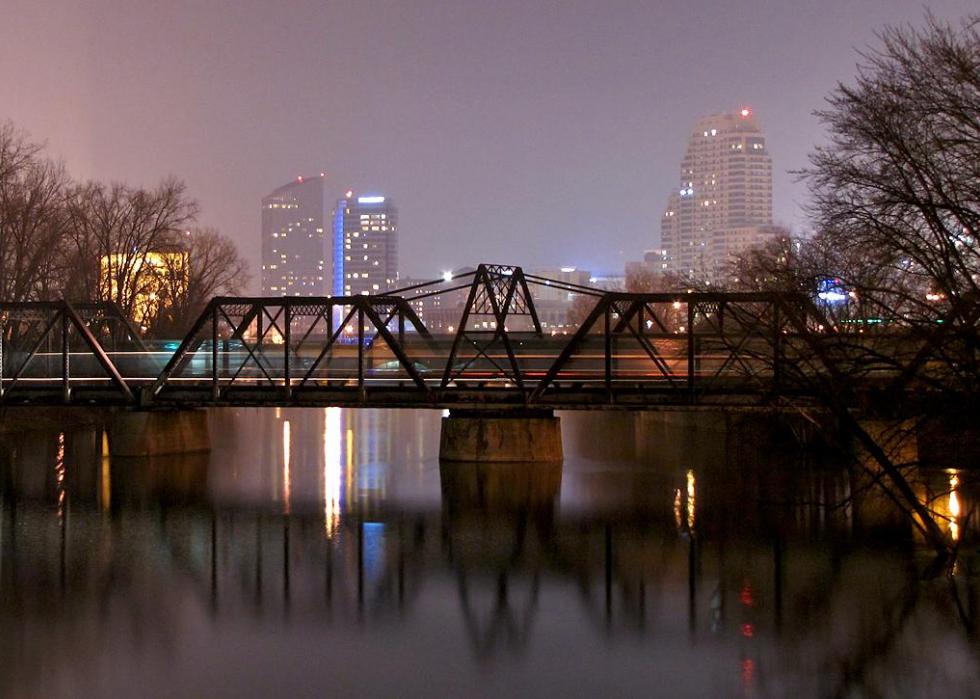 43 / 51
Russell Sekeet // Wikimedia Commons
#9. Michigan
- Victims per 100,000 state residents: 8.4
- Total victims 2007-2018: 839
- Exploitation type: labor: 16.7%, sexual: 83.3%
- Gender: female: 90%, male: 10%, transgender: 0%
- Age: adult: 62.6%, minor: 37.4%
- Country of citizenship: United States: 74.9%, Mexico: 8.0%, Other: 17.2%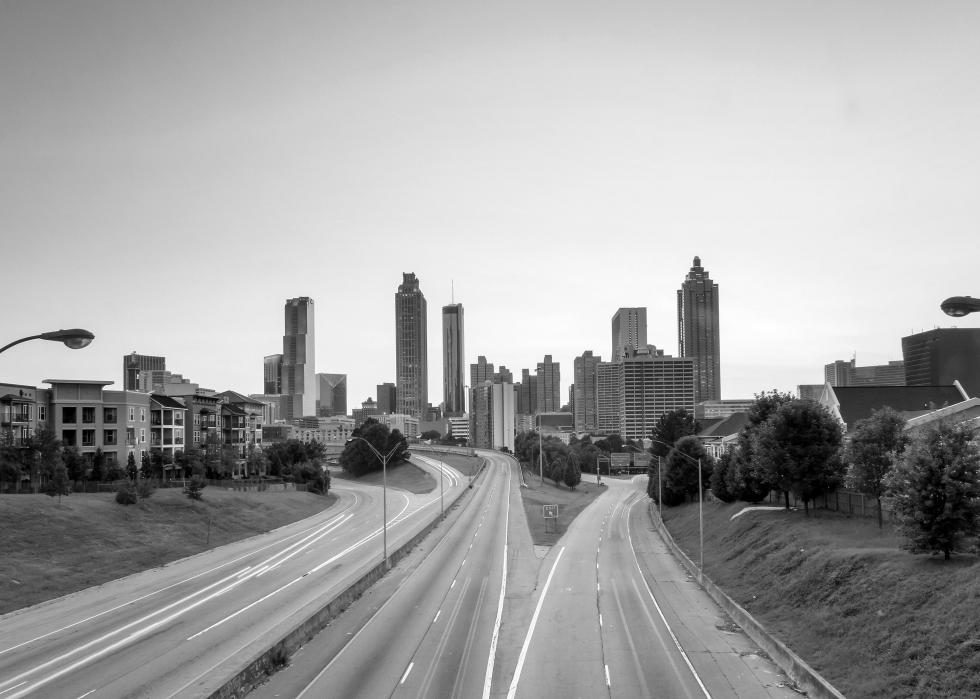 44 / 51
#8. Georgia
- Victims per 100,000 state residents: 9.1
- Total victims 2007-2018: 960
- Exploitation type: labor: 27.5%, sexual: 72.6%
- Gender: female: 79%, male: 21%, transgender: 0%
- Age: adult: 75.5%, minor: 24.5%
- Country of citizenship: United States: 56.8%, Mexico: 29.9%, Guatemala: 3.3%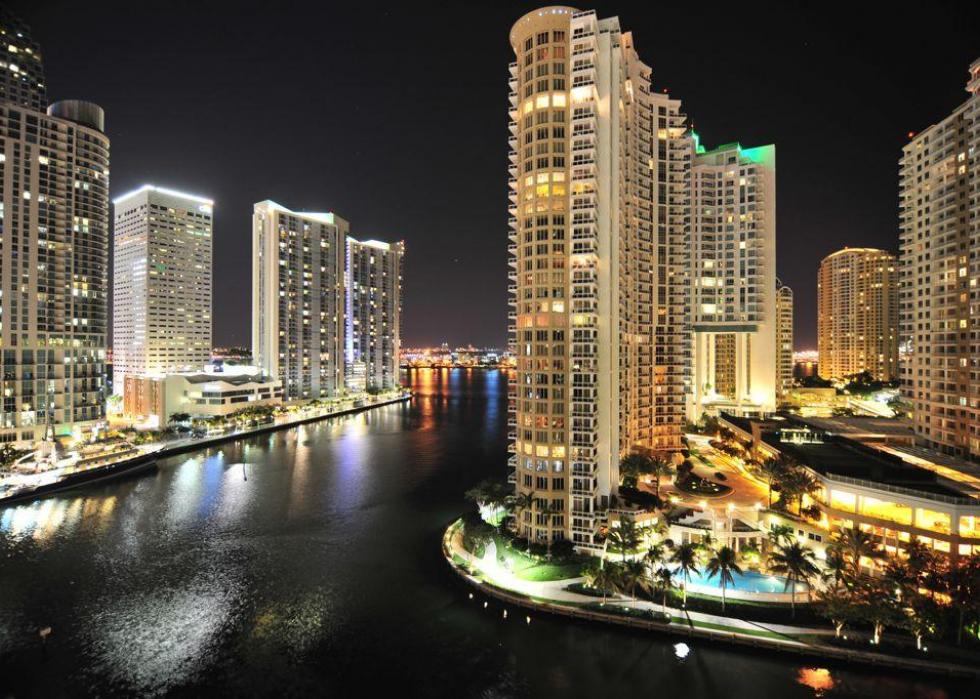 45 / 51
準建築人手札網站Forgemind ArchiMedia // Flickr
#7. Florida
- Victims per 100,000 state residents: 9.4
- Total victims 2007-2018: 1,999
- Exploitation type: labor: 29.7%, sexual: 70.3%
- Gender: female: 83%, male: 16%, transgender: 1%
- Age: adult: 73.7%, minor: 26.3%
- Country of citizenship: United States: 54.6%, Mexico: 11.7%, Philippines: 4.7%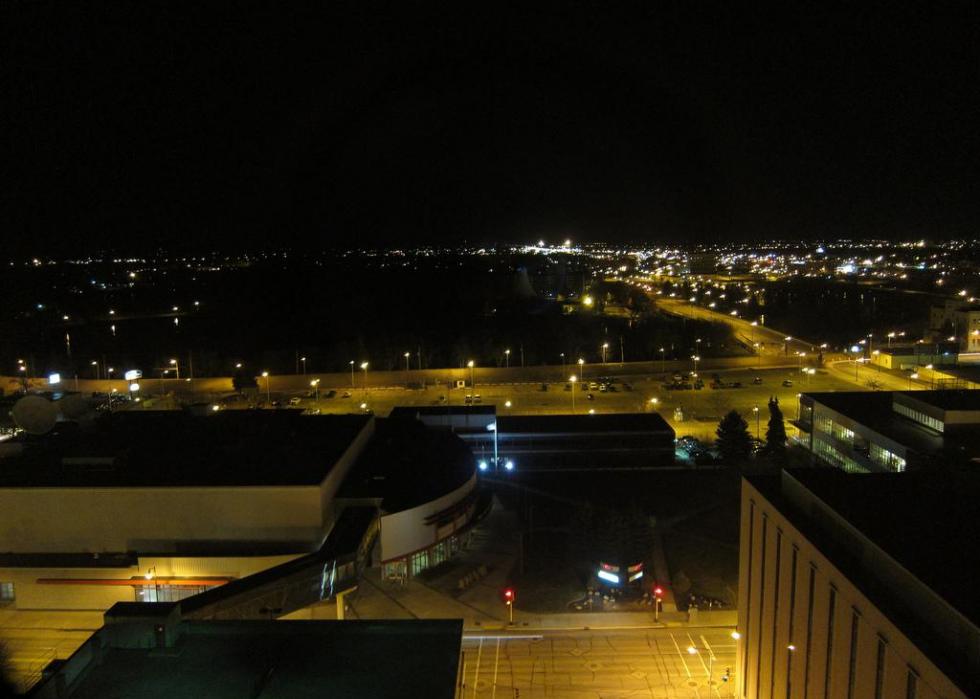 46 / 51
#6. North Dakota
- Victims per 100,000 state residents: 10.0
- Total victims 2007-2018: 76
- Exploitation type: labor: 34.7%, sexual: 65.3%
- Gender: female: 76%, male: 24%, transgender: 0%
- Age: adult: 67.7%, minor: 32.3%
- Country of citizenship: United States: 60.6%, Other: 39.4%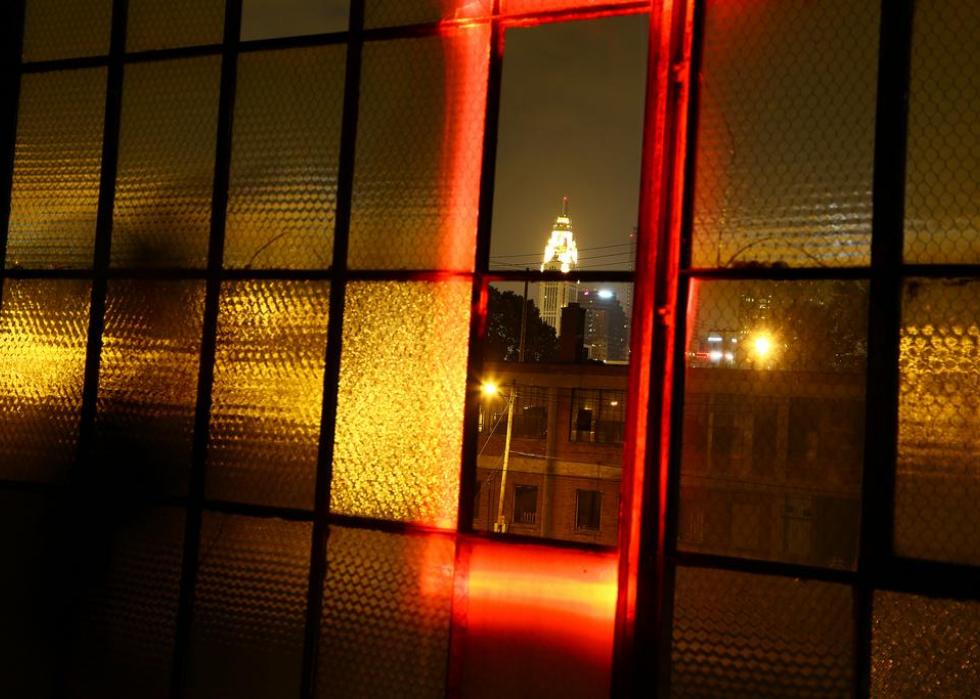 47 / 51
#5. Ohio
- Victims per 100,000 state residents: 10.1
- Total victims 2007-2018: 1,183
- Exploitation type: labor: 15.3%, sexual: 84.7%
- Gender: female: 91%, male: 8%, transgender: 1%
- Age: adult: 74.6%, minor: 25.4%
- Country of citizenship: United States: 83.7%, Mexico: 3.4%, China: 2.9%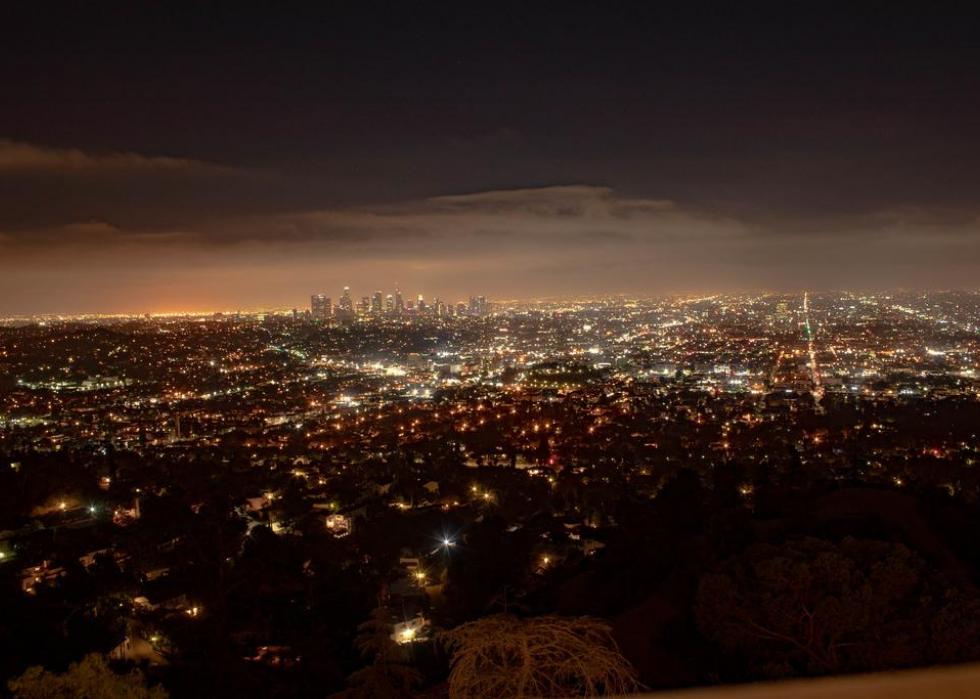 48 / 51
#4. California
- Victims per 100,000 state residents: 10.7
- Total victims 2007-2018: 4,219
- Exploitation type: labor: 19.9%, sexual: 80.1%
- Gender: female: 89%, male: 10%, transgender: 1%
- Age: adult: 70.2%, minor: 29.8%
- Country of citizenship: United States: 61.3%, Mexico: 8.7%, China: 6.7%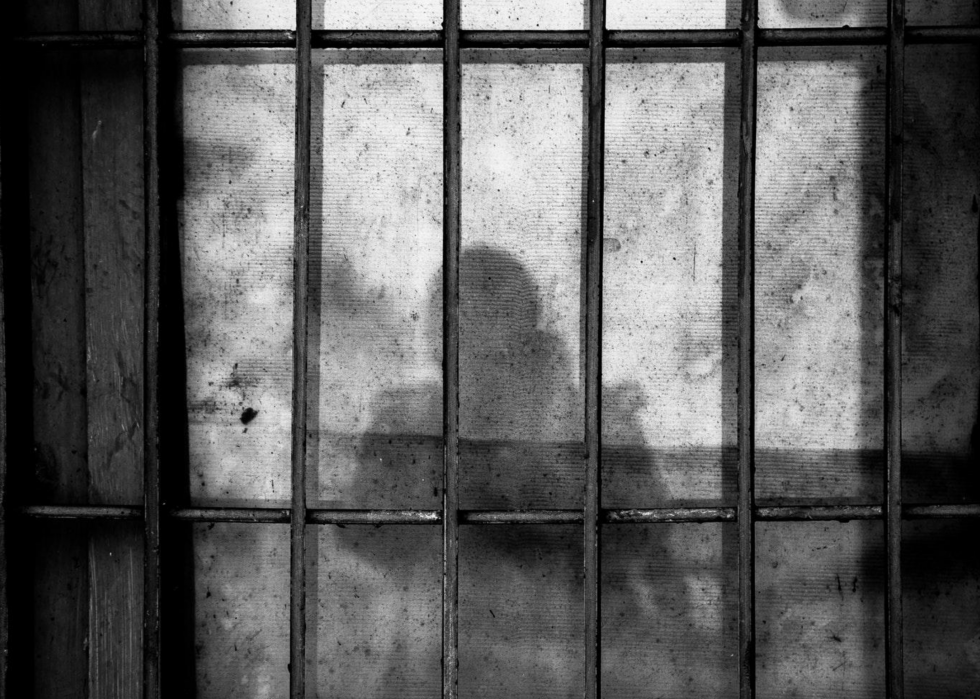 49 / 51
#3. Wyoming
- Victims per 100,000 state residents: 10.7
- Total victims 2007-2018: 62
- Exploitation type: labor: 76.7%, sexual: 23.3%
- Gender: female: 52%, male: 46%, transgender: 2%
- Age: adult: 80.0%, minor: 20.0%
- Country of citizenship: Philippines: 58.6%, Other: 41.4%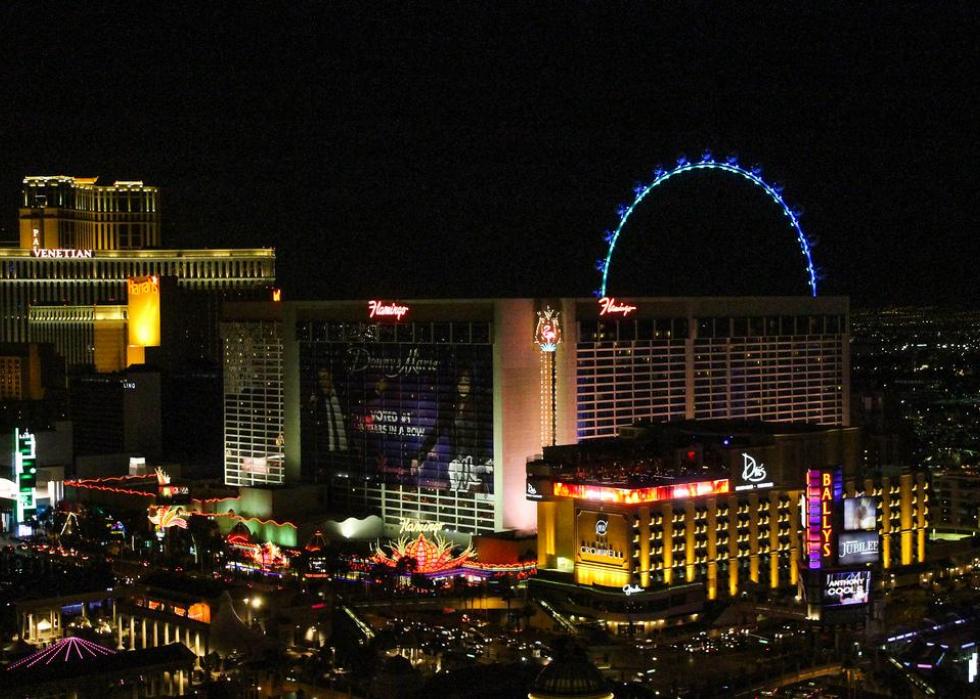 50 / 51
#2. Nevada
- Victims per 100,000 state residents: 20.6
- Total victims 2007-2018: 624
- Exploitation type: labor: 9.8%, sexual: 90.2%
- Gender: female: 92%, male: 6%, transgender: 1%
- Age: adult: 78.4%, minor: 21.6%
- Country of citizenship: United States: 79.0%, Philippines: 4.5%, Mexico: 4.5%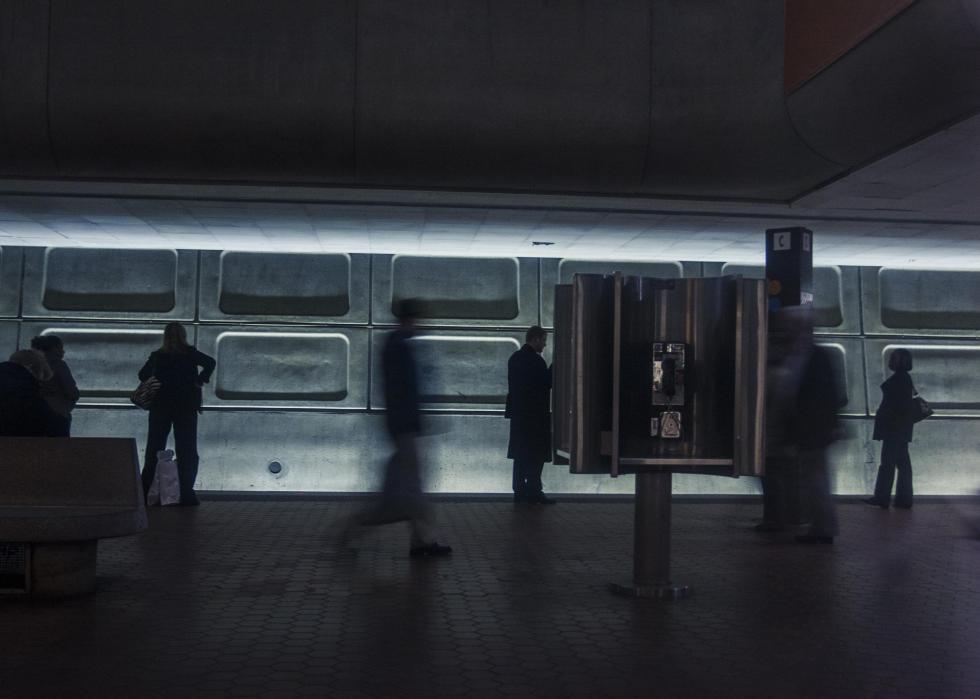 51 / 51
Baiterek Media // Shutterstock
#1. District of Columbia
- Victims per 100,000 state residents: 39.6
- Total victims 2007-2018: 278
- Exploitation type: labor: 30.8%, sexual: 69.2%
- Gender: female: 84%, male: 15%, transgender: 1%
- Age: adult: 65.8%, minor: 34.2%
- Country of citizenship: United States: 60.3%, Philippines: 9.5%, Other: 30.2%