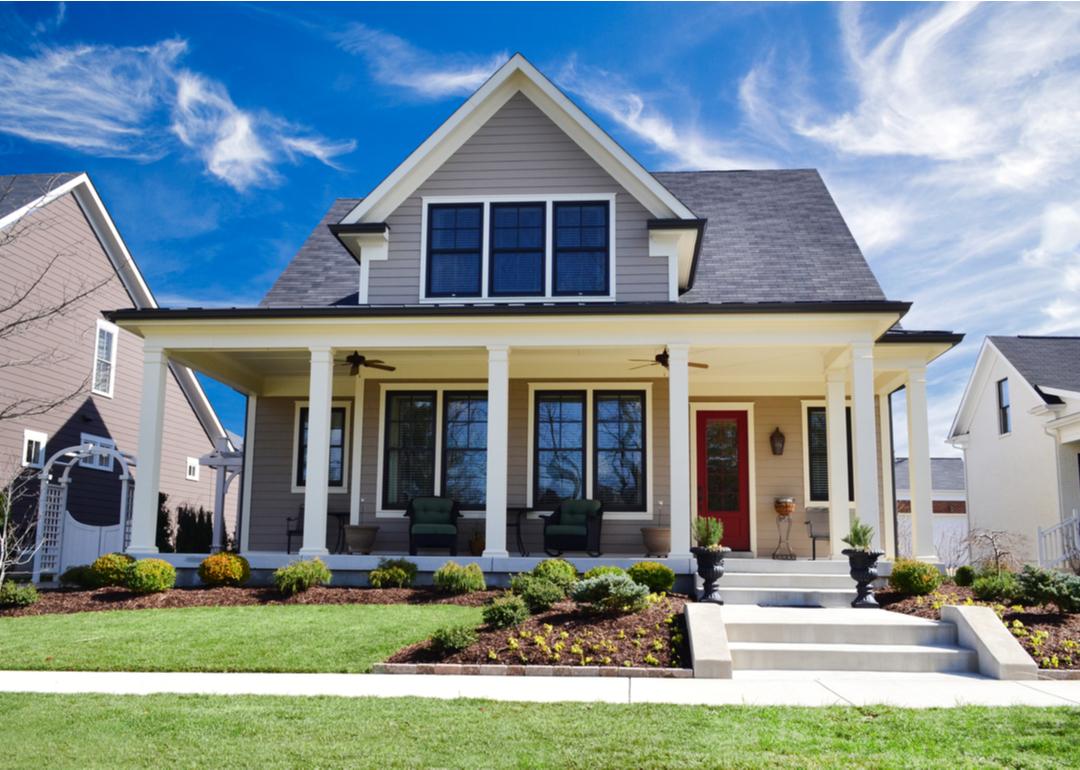 Stacker Studio
How homeownership rates changed over the past 25 years
Jessica.Kirsh // Shutterstock
How homeownership rates changed over the past 25 years
The housing market tends to take more twists and turns than a rural mountain road—and for good reason. A slight change to any economic or social factor can have a massive impact on the market. Take a look at how the ongoing global pandemic has affected the national housing markets—or how any recent recession or period of growth has impacted the market—to find proof.
As the housing market shifts and changes from outside factors, so do the rates of homeownership in the United States. But while global strife, wars, or recessions can have a big impact on homeownership rates, these events may not have the types of impacts you'd expect. In fact, the types of events that you'd expect to cause homeownership rates to plummet or rise may have the exact opposite effects.
Take, for example, how the years from 2004 to 2006 had some of the highest rates of homeownership across the board. These high rates of homeownership occurred just a few years after a recession that was caused by the Sept. 11, 2001, attack on New York City. In theory, the recession and the attacks should have caused homeownership rates to plummet due to low consumer confidence—but the polar opposite occurred.
On the other hand, the years 2015 through 2017 had some of the lowest rates of homeownership, despite the fact the economy was thriving and unemployment rates were extremely low. It would make sense a thriving economy would lead to high rates of homeownership, but that's not what happened during that time.
So what exactly drives the constant fluctuations in homeownership rates across the nation? And what events have occurred over the past 25 years to change homeownership rates? Better Mortgage, an online lender and homeownership platform with a free mortgage calculator, analyzed the U.S. Census Bureau's Housing Vacancies and Homeownership data to determine how homeownership rates have changed over the past 25 years.
This data includes information on homeownership rates for the entire United States, as well as breakdown by region—Northeast, Midwest, South, and West; age; and fiscal quarter with the most recent data covering the third quarter of 2021.
This story originally appeared on Better and was produced and distributed in partnership with Stacker Studio.