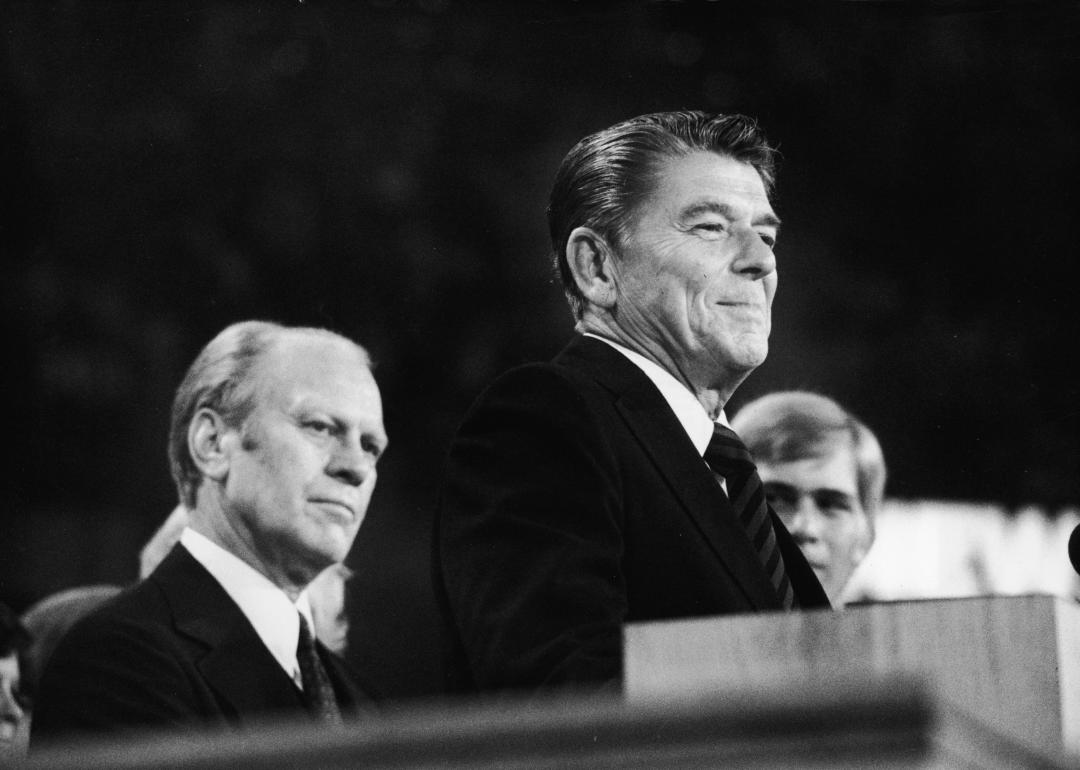 A history of same-party challengers
Hulton Archive/Getty Images
A history of same-party challengers
U.S. politics have always been fraught with discontent and arguments between and within political parties. Sometimes, however, a  situation may prove too much for the members of each party to handle. If a sitting president, for example, does something directly against the ideals of his or her political party, someone else may rise up as a challenger. And whether completely by happenstance or by force, there's been a long history throughout U.S. politics of upstarts ready to unseat the president.
Culling information from newspaper archives, news sources, and governmental and academic research centers, Stacker looked into same-party contested presidencies. Who challenged whom, and why? What was happening in the country—or in the world—that inspired someone else in the same party to intervene? And why did those contenders gain support, if they did at all? This list goes through the top 12 highest-profile same-party challengers throughout U.S. history.
These challengers didn't always beat the president for the nomination, but they did give the incumbent a run for his money, gaining national attention and often posing a significant challenge in the process.

You might also like: States that pay their politicians the most