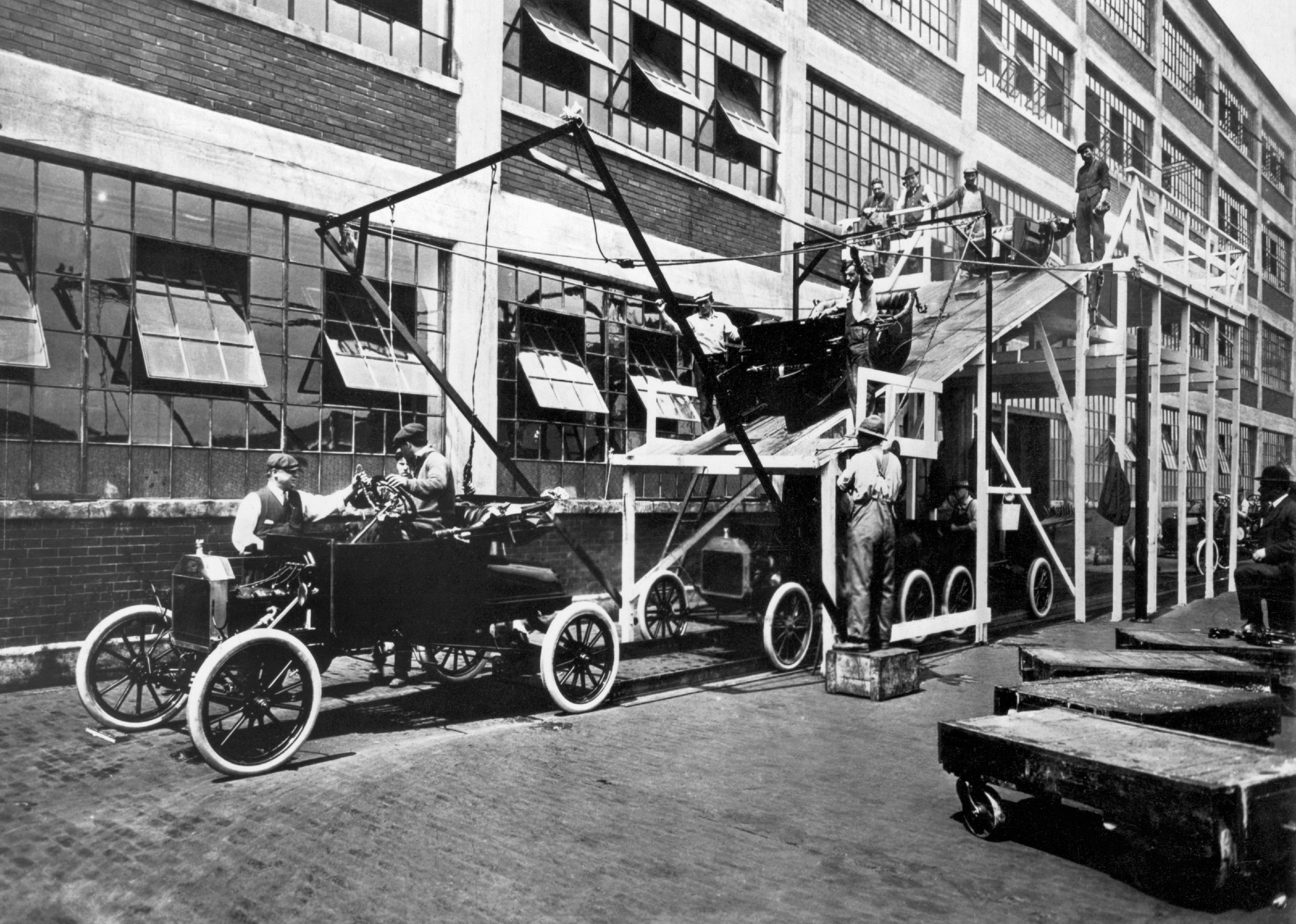 Stacker Studio
History of auto supply shortages
Underwood Archives // Getty Images
History of auto supply shortages
Supply chain issues have been dominant in the news in 2021. Major issues with the timely delivery of parts across the world have spelled trouble for a number of industries, and the auto industry is no exception.
Auto supply shortages are the result of a number of factors, including shortages of semiconductor chips and other necessary car parts. But this is far from the first time external factors and events have created trouble for the auto industry. Indeed, since the auto industry found its footing with the development and sale of consumer vehicles in the 1910s, events like wars and labor strikes have impacted the industry's ability to produce and deliver cars for consumers. In some cases, the development of new techniques and management styles has increased efficiency and reduced waste with auto manufacturers in some cases and caused plants to shut down in others.
CoPilot researched seven auto supply shortage events that happened in car history, using information from news articles and historical journals. Read on to understand how the history of the auto industry is connected to history more broadly.
This story originally appeared on CoPilot and was produced and distributed in partnership with Stacker Studio.