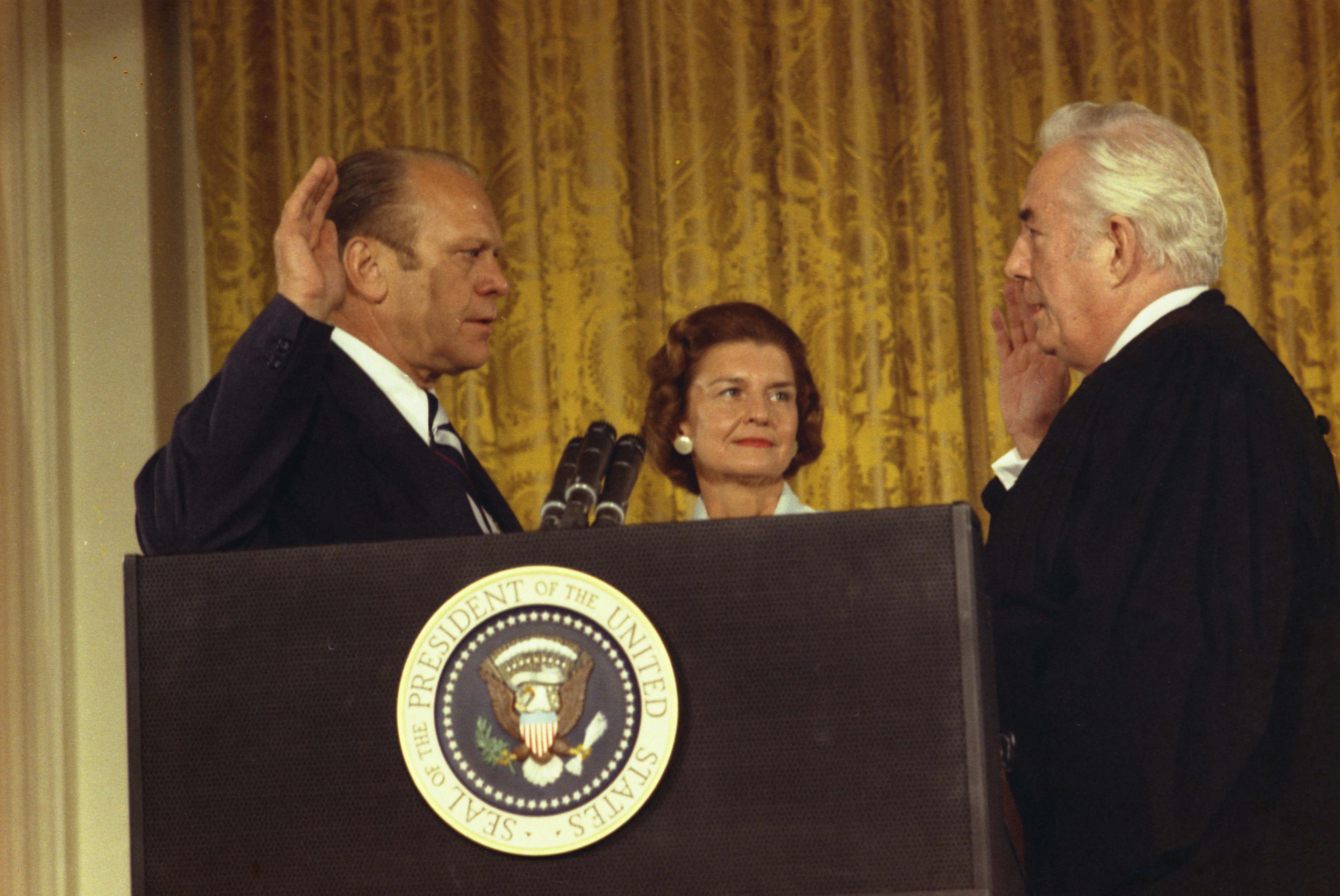 Guide to the US presidential line of succession
Robert Leroy Knudsen // Wikimedia Commons
Guide to the US presidential line of succession
An outbreak of COVID-19 tore through Washington in the first week of October, reaching all the way up to the president. With a skeleton crew operating out of the White House, multiple politicians, White House staff, and members of the press in quarantine, and an unclear prognosis for just how far-reaching and this outbreak will get, theoretical discussions have bubbled up about the presidential line of succession—and whether those in that line ought to be quarantining out of an abundance of caution.
The framers of the Constitution provided the solution for the what-if scenario in Article 2, Section 1, establishing a line of succession that has been triggered just nine times in history. Although the line of succession falls to 18 people, it has only ever extended as far as the vice president, who is first in line to succeed the president. In total, eight vice presidents have assumed the presidency after the death of a president, while Gerald Ford remains the only vice president to become president following a resignation from office. In 1985, Vice President George H.W. Bush was president for just eight hours while President Ronald Reagan underwent surgery.
Members of Congress and of the president's cabinet are also in the line of succession, but are only eligible for the job if they meet the requirements for the presidency, which stipulate that a person must be at least 35 years old, a natural-born citizen, and a resident of the United States for at least 14 years.
U.S. law considers almost every worst-case scenario, providing for a designated survivor during the president's annual State of the Union address in case calamity were to strike Capitol Hill, and even figuring out what would happen if the president-elect were to die before officially taking office.
Read on to find out who is currently in line to take over as president, and the often-forgotten history behind the particular order.
You may also like: History of political parties in America