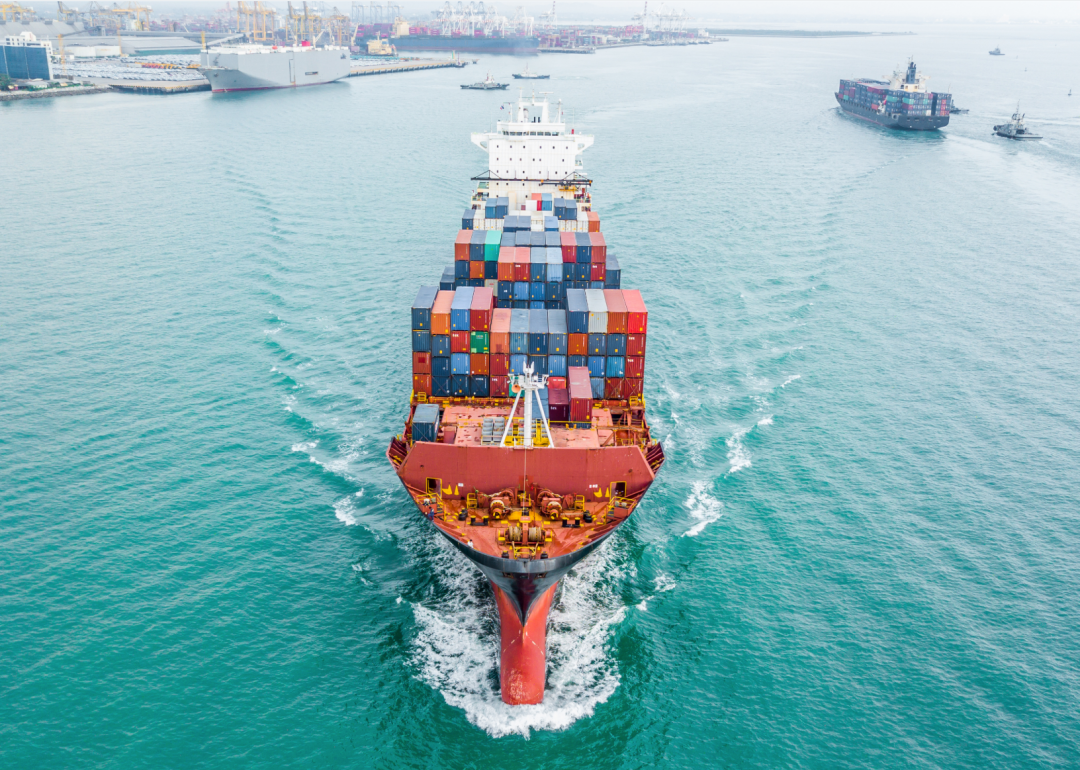 Where America sends its cars, corn, and 30 other goods
Avigator Fortuner // Shutterstock
Where America sends its cars, corn, and 30 other goods
The United States is facing a trade crisis. In absolute terms, the U.S. has the largest trade deficit of any country as of 2018. Trade wars with China, Japan, and a potential trade war with the European Union—coupled with a global economic shutdown and a strong dollar—has made the deficit balloon to more than $621 billion. While America maintains a surplus on exported services, the nation tallied a goods deficit of over $891 billion. 
While trade deficits and trade surpluses are not inherently good or bad—a trade deficit can, for example, illustrate a healthy economy highlighted by heightened national consumption—they're newly relevant as the basis of the United States' current trade policies. When one looks at the trade deficit with China, for example, one must realize that this was driven up by Americans' heavy consumption of housewares and electronics, and by currency manipulation and direct subsidization of exporting industries by the Chinese.
To help you understand this better, Stacker looked at the top 32 American exports, including cars and corn, to examine where exactly American products go. The data was derived from the United States Census' Economic Indicator Database for exports as of 2018. Exports are ranked by end-use, the principal use of the product rather than the merchandise's physical characteristics.
It should be noted that Canada and Mexico are the largest importers of American goods. The two countries are the largest importers from the U.S. in 100 out of 137 end-use product categories.
Products on this list are listed in alphabetical order and not by the total size of exports. Stay tuned to find out what product is almost exclusively exported by the United States.
You may also like: Countries spending the most on their militaries