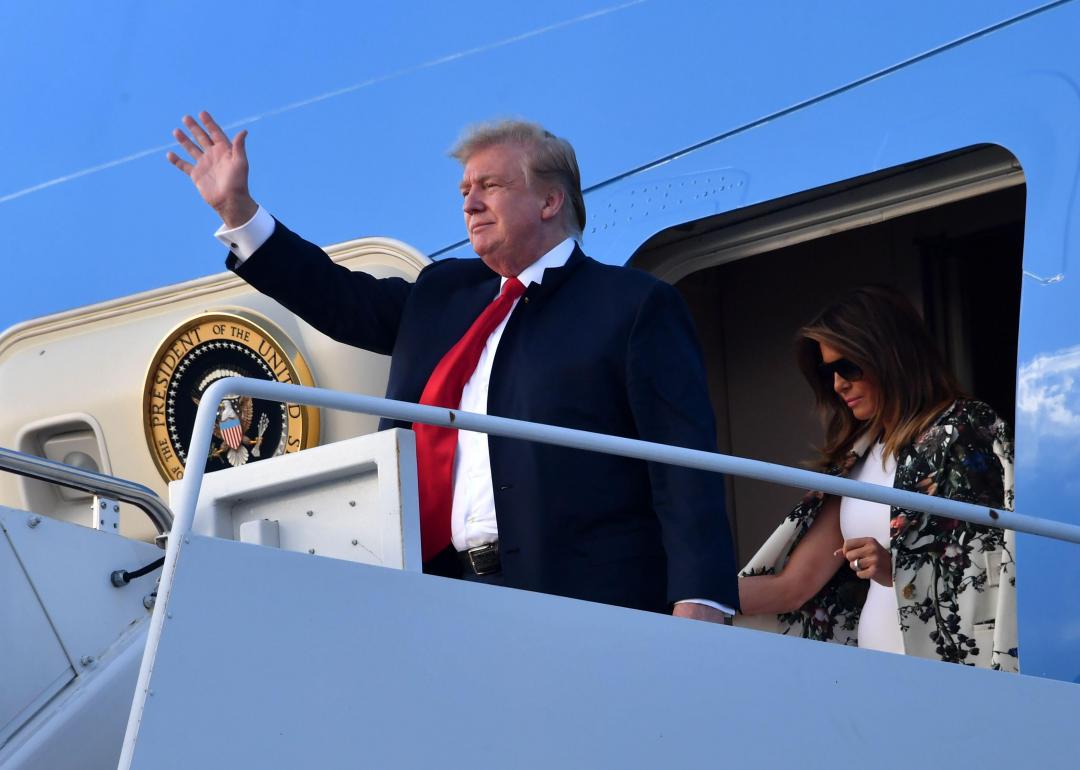 This week's news by the numbers: April 19, 2019
NICHOLAS KAMM/AFP/Getty Images
182 years
Estimated time it took to build Notre-Dame Cathedral of Paris, France. Since construction commenced in 1163, the cathedral survived the French Revolution, two world wars, prolonged periods of disrepair, and—more recently—an estimated 13 million visitors each year.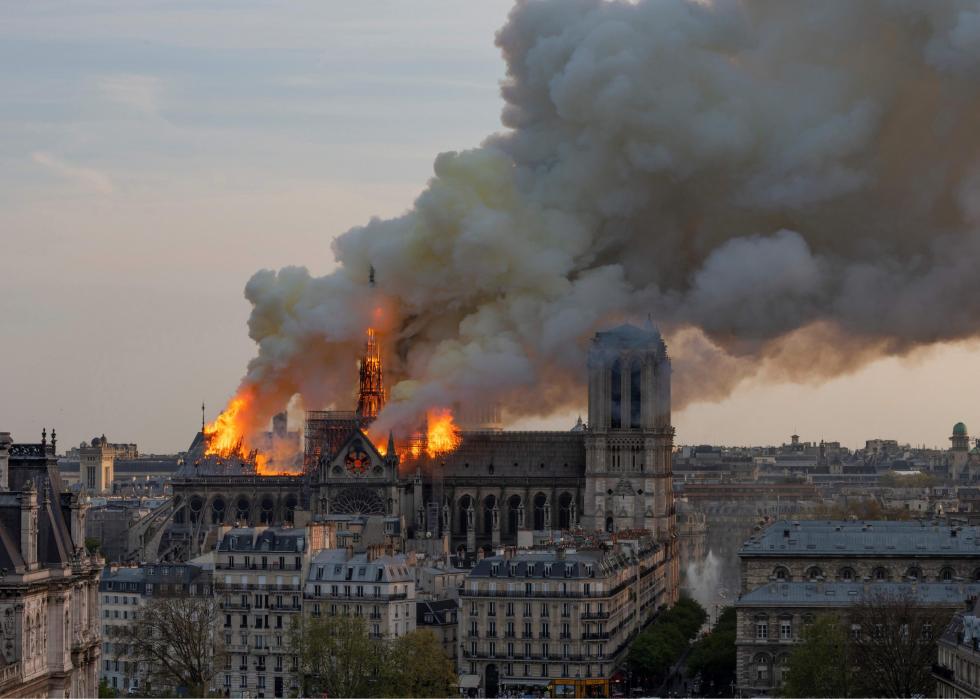 1 / 14
FABIEN BARRAU/AFP/Getty Images
66 minutes
Time it took for Notre-Dame's spire to collapse after the first flames were spotted on Monday, April 15, 2019. Firefighters were able—over the course of 15 hours of efforts—to save numerous religious artifacts and the cathedral's famed towers from destruction.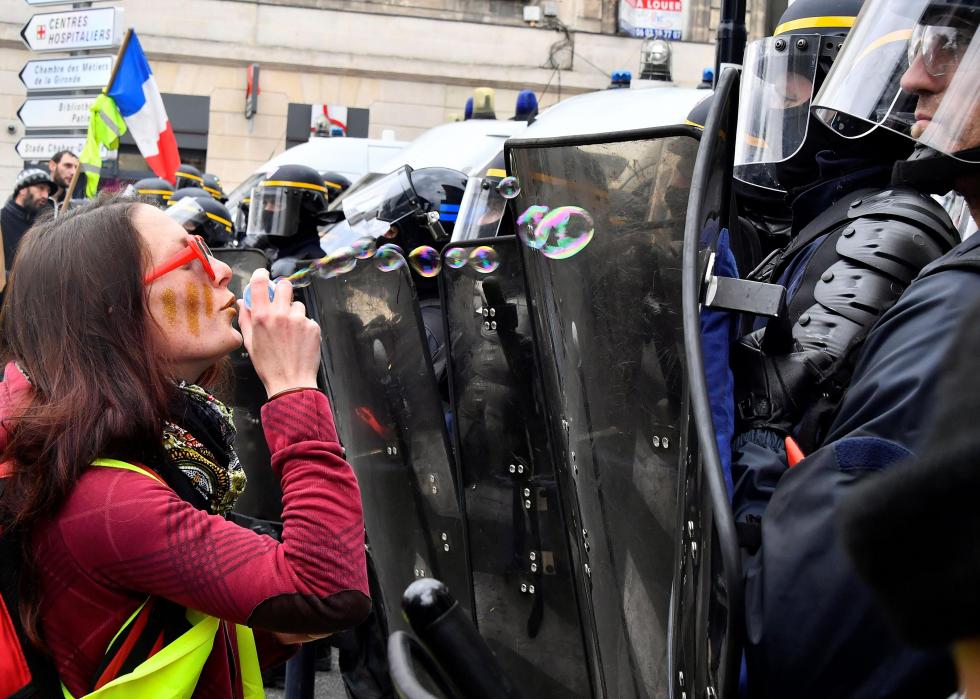 2 / 14
GEORGES GOBET/AFP/Getty Images
$960 million
Amount pledged to help rebuild the Notre-Dame Cathedral in the week following the fire. Leading the fundraising effort were François-Henri Pinault and Bernard Arnault, France's two richest men. The staggering sum raised criticism in light of the economic frustration expressed by the Yellow Vest movement, a French grassroots effort protesting cost-of-living spikes and regressive tax reforms that disproportionately affect lower and middle classes.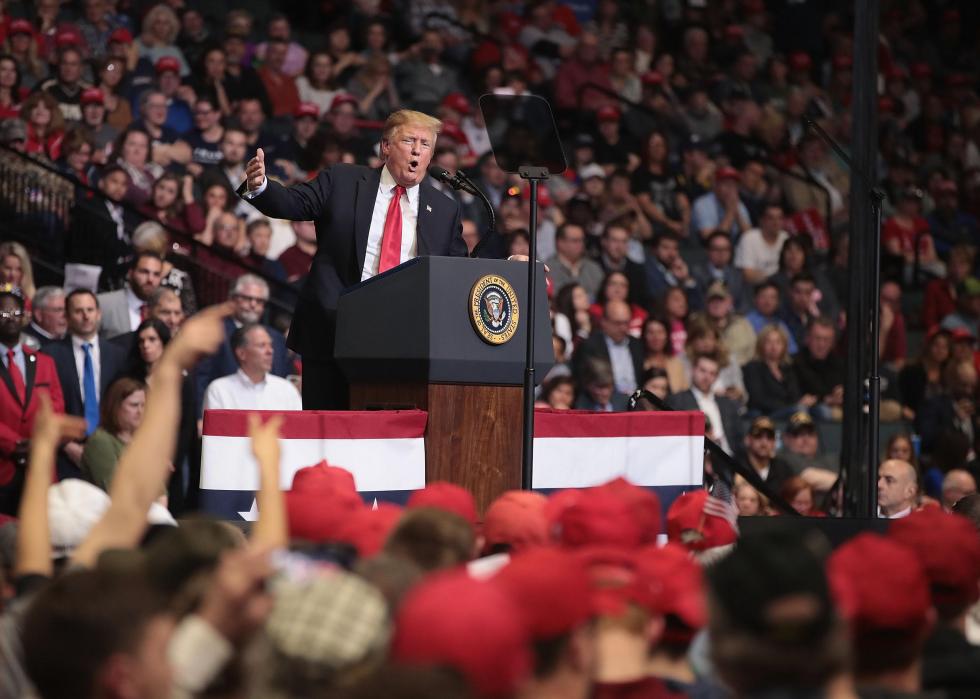 3 / 14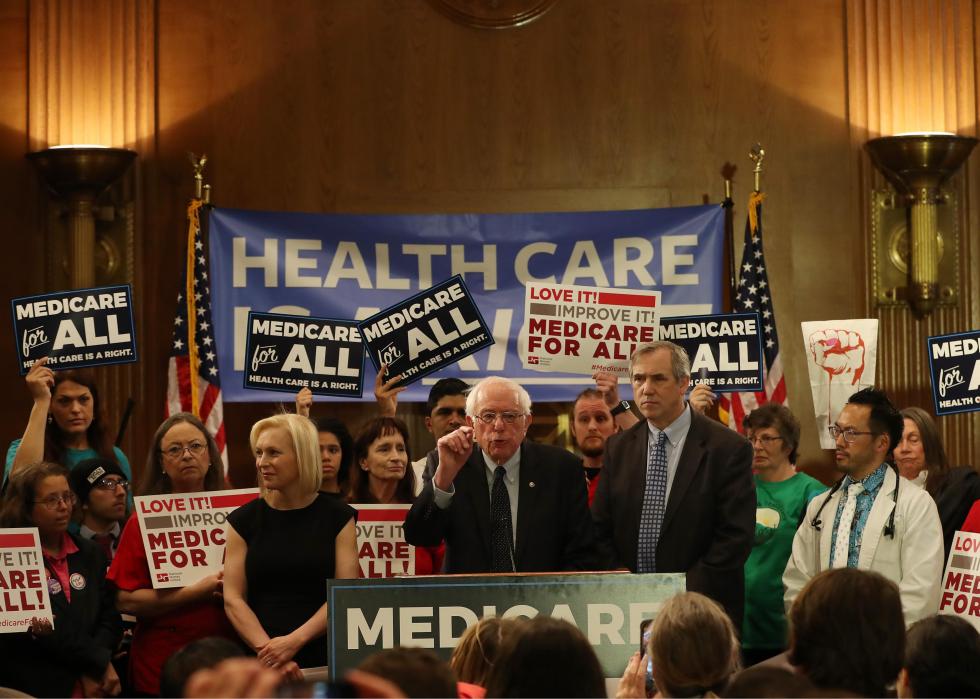 4 / 14
$18.2 million
Fundraising for Senator Bernie Sanders over the same three-month period, the most among Democratic candidates. Sanders was followed by California Senator Kamala Harris ($12 million) and former Texas Congressman Beto O'Rourke ($9.4 million). Sanders' fundraising drew on national name recognition and a donor network that previously helped raised $230 million in his failed primary bid for the Democratic nomination in 2016.
Sanders raised 84% of his haul from contributing $200 or less, the highest rate among Democratic candidates but below Trump's comparative 99% raised from small donors.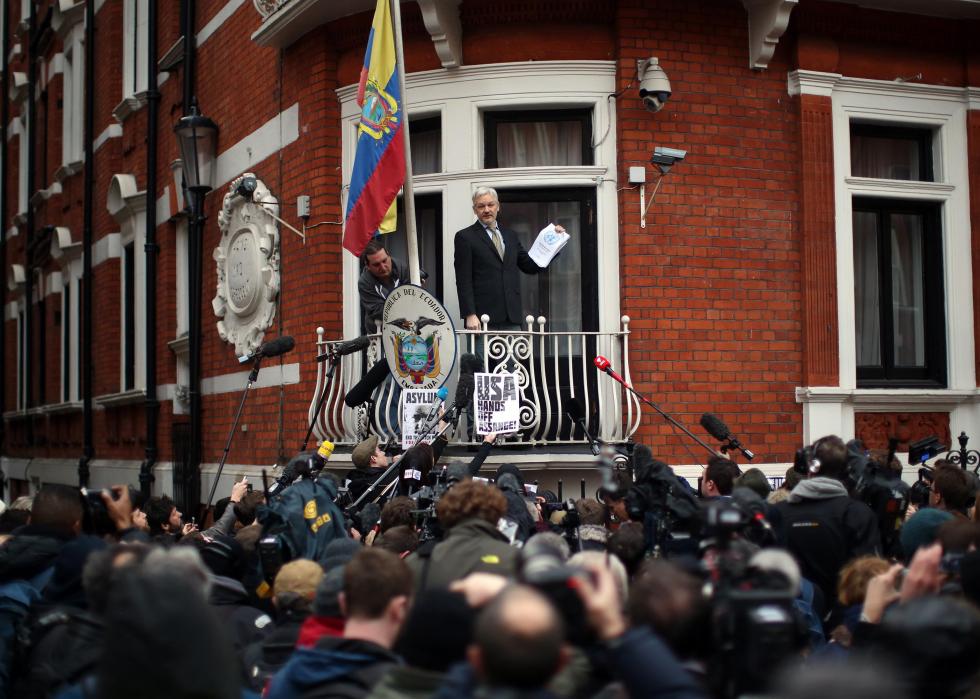 5 / 14
6 years, 9 months, 23 days
Duration of Julian Assange's self-imposed exile in the London embassy, which ended Thursday, April 11, with his arrest by British police. Ecuador removed diplomatic protection from the WikiLeaks founder, citing his continued role in releasing classified documents and interpreted by some as a move to strengthen U.S. relations.
Assange faces possible extradition to the United States linked to WikiLeak's repeated release of classified government documents.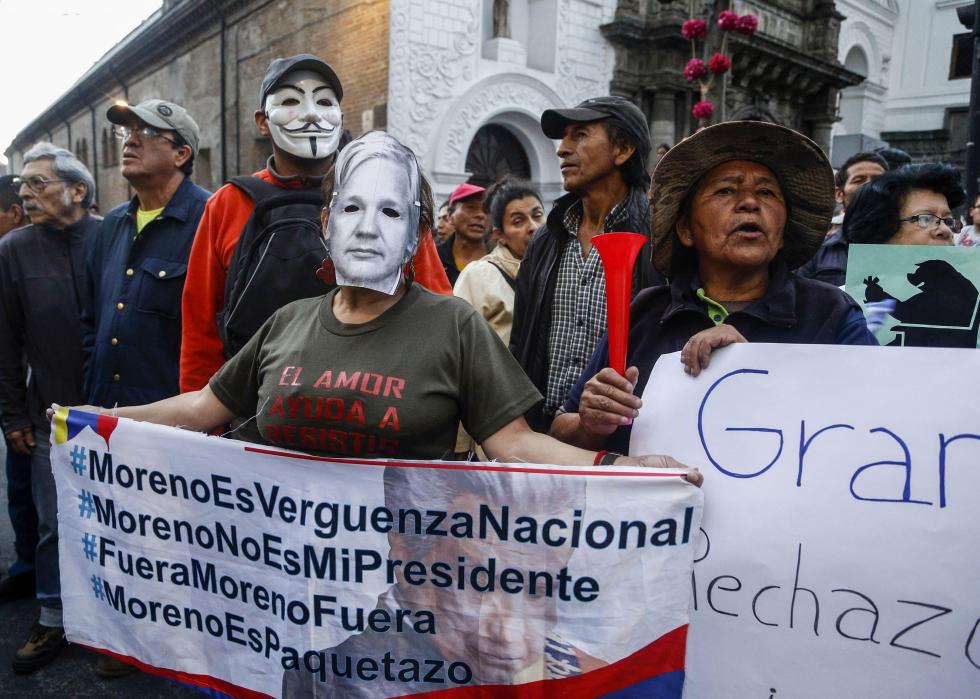 6 / 14
CRISTINA VEGA/AFP/Getty Images
40 million
Estimated cyber attacks unleashed on Ecuador following Assange's arrest. The attacks were mainly volumetric strikes designed to overwhelm government servers through excessive, coordinated web traffic.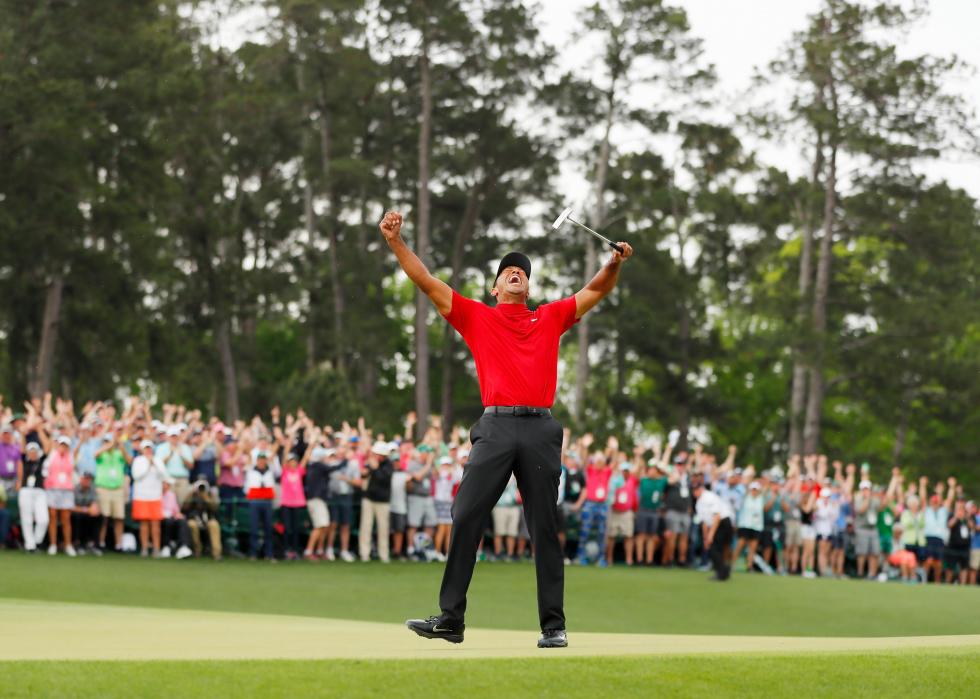 7 / 14
Kevin C. Cox/Getty Images
$2.07 million
Prize money for Tiger Woods after winning the Masters, marking his fifth time winning the green jacket. The win brings the pro golfer one away from Jack Nicklaus' record six green jackets and marks Woods' 15th major championship.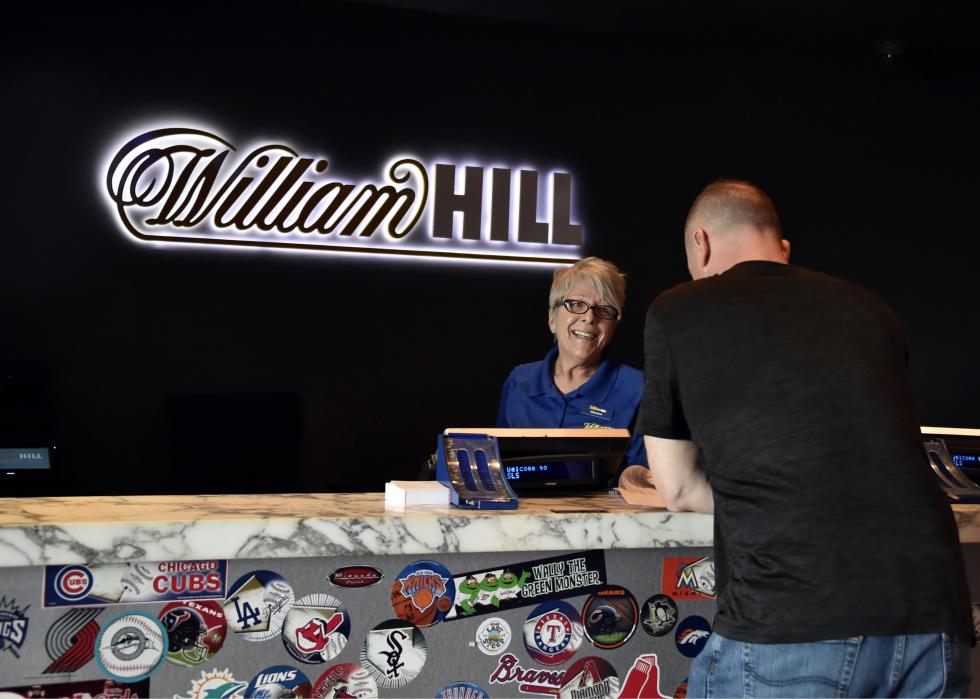 8 / 14
David Becker // Getty Images
$1.19 million
Payout to Wisconsinite James Alducci after he placed an $85,000 bet on Tiger Woods to win the Masters at odds of 14-1. Alducci's winnings represent the biggest payout ever from sportsbook operator William Hill US.
In the wake of the win and media exposure, an investigation by USA TODAY Sports uncovered a history of domestic violence convictions against Alducci.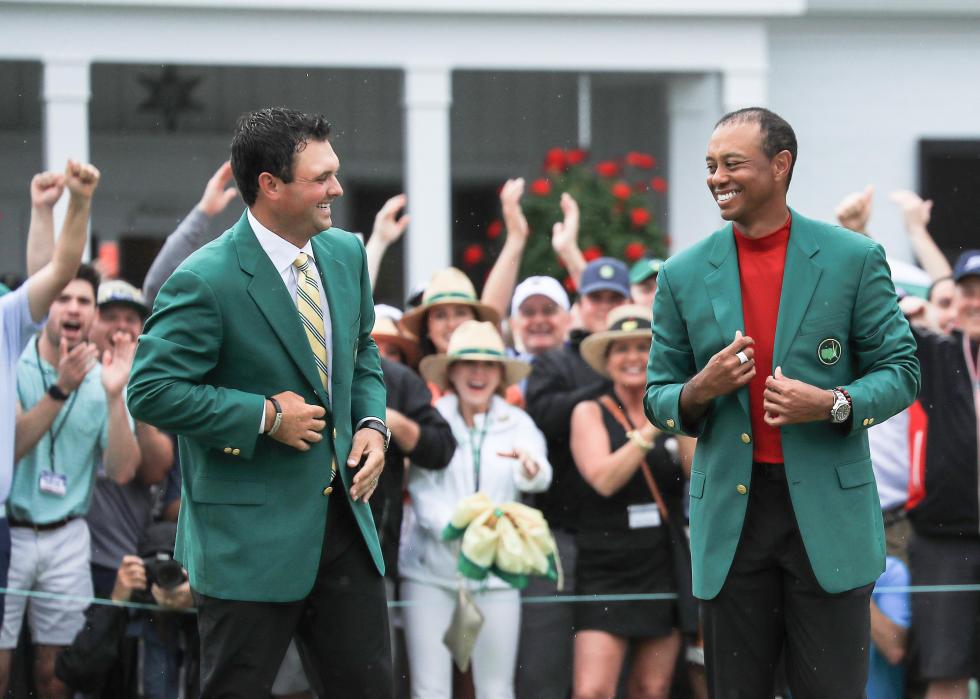 9 / 14
David Cannon/Getty Images
$23.6 million
Estimated value of exposure during the final round of the Masters for corporate brands tied to Tiger Woods, with Nike receiving $22.5 million in brand exposure. Nike has been affiliated with the golfer since he turned pro in 1996.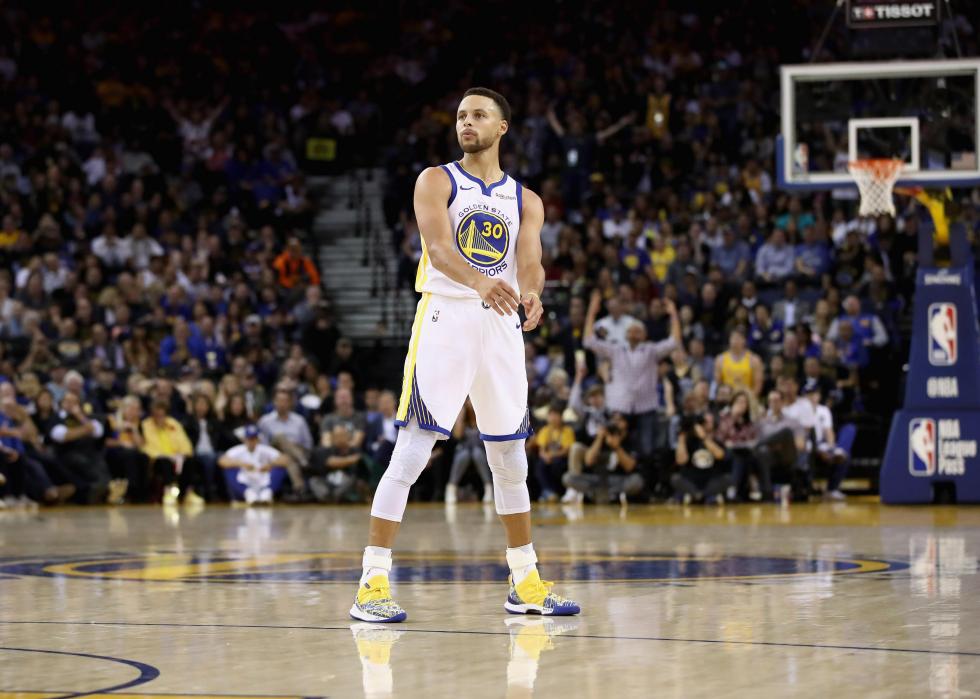 10 / 14
1:500
Golden State Warriors' initial odds to win their opening series of the NBA playoffs against the Los Angeles Clippers. Heading into the matchup, a bettor would need to put $50,000 on the Warriors to win a meager $100, making the Warriors the biggest first-round favorites since 1988. The Warriors finished the regular season with a record of 57-25, good enough for first place in the Western Conference standings.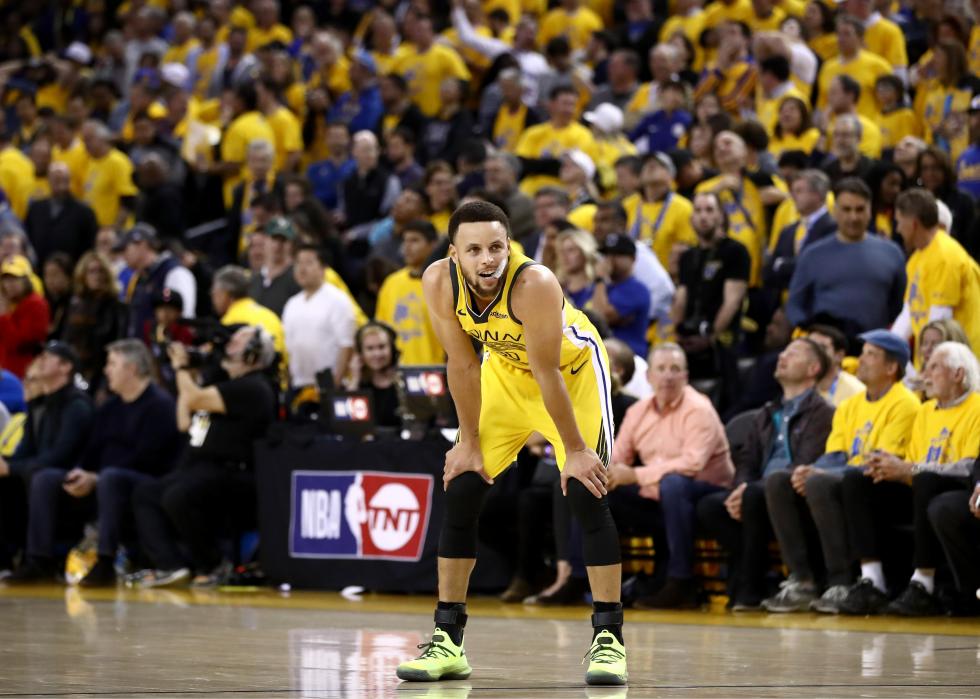 11 / 14
31 points
Comeback margin for the Clippers on Monday night in Game 2 of the team's series against the Golden State Warriors. The win marked the largest comeback in postseason history, surpassing a 29-point hurdle overcome by the Los Angeles Lakers in the 1989 Western Conference semifinals.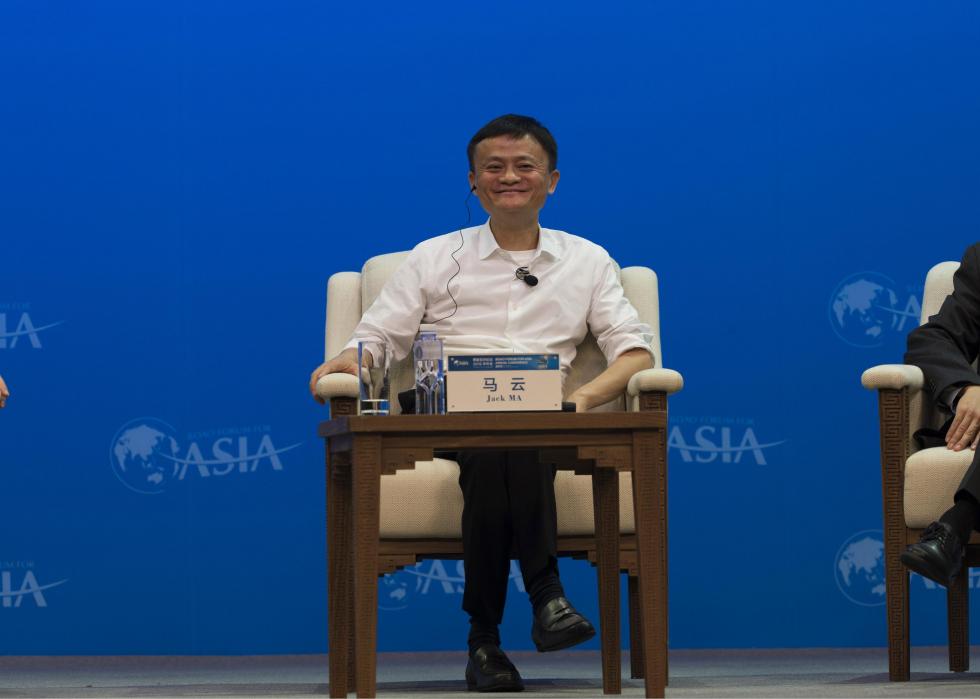 12 / 14
996
Work schedule endorsed by Alibaba's Jack Ma. Representing a work week of 9 a.m. to 9 p.m. six days a week, the grueling approach adds up to 72 hours of work.
Ma grew up poor in communist China and is now worth nearly $40 billion through his creation of Alibaba, an e-commerce company employing over 66,000 people. His company ethos echoes the sentiment of recent Silicon Valley anecdotes of extreme work weeks from tech figures like Elon Musk and Marissa Mayer.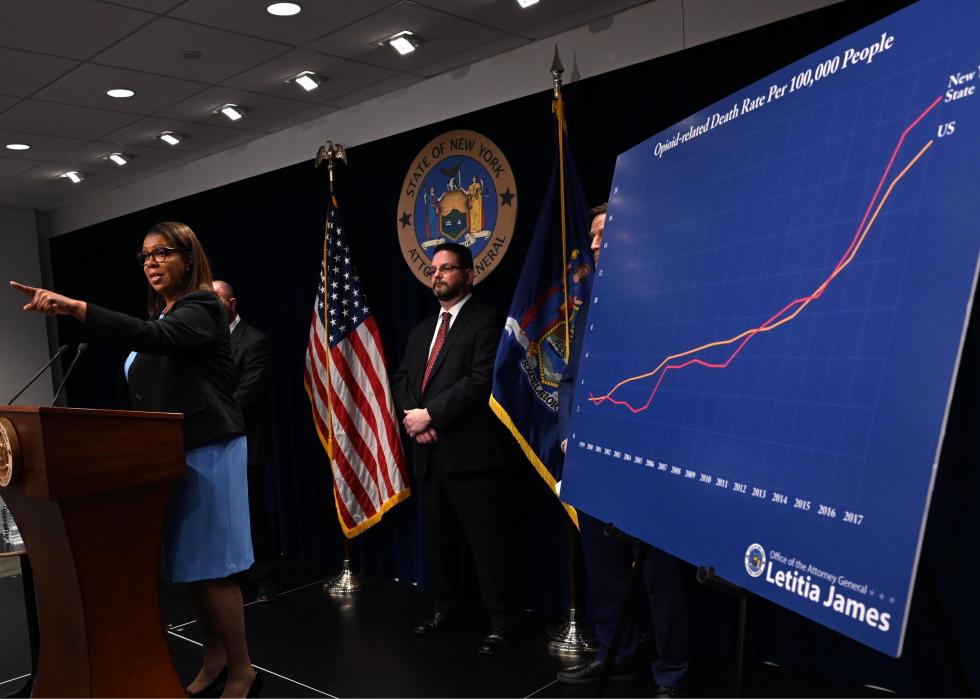 13 / 14
TIMOTHY A. CLARY/AFP/Getty Images
32 million
Number of opioid pills estimated to have been distributed across a series of schemes that traded opioids for sex, cash, and other illegal arrangements. The figure represents "the equivalent of a dose of opioids for every man, woman and child across the states of Ohio, Kentucky, Tennessee, Alabama and West Virginia combined." The majority of those charged were located in these five states.
In 2017, nearly a quarter of the 70,000 reported drug overdose deaths were caused by prescription opioids.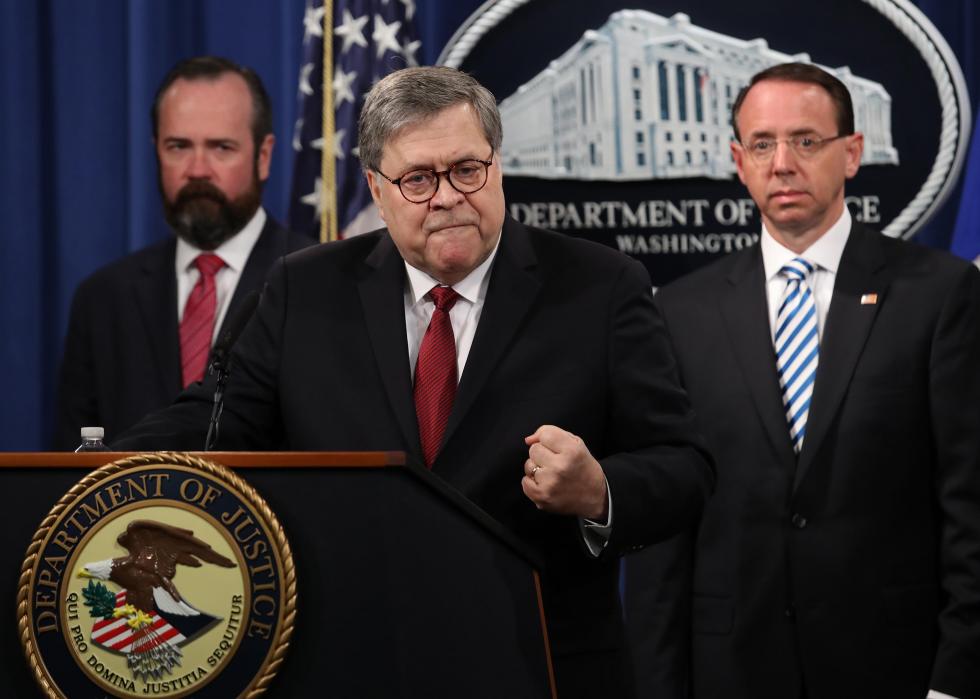 14 / 14
39.3%
Percentage of pages of the Mueller report with at least one redaction. Released to Congress and members of the public on Thursday, April 18, the 448-page report blocks out sensitive information related to grand jury materials, intelligence matters, ongoing investigations, and derogatory information about people not accused of a crime.