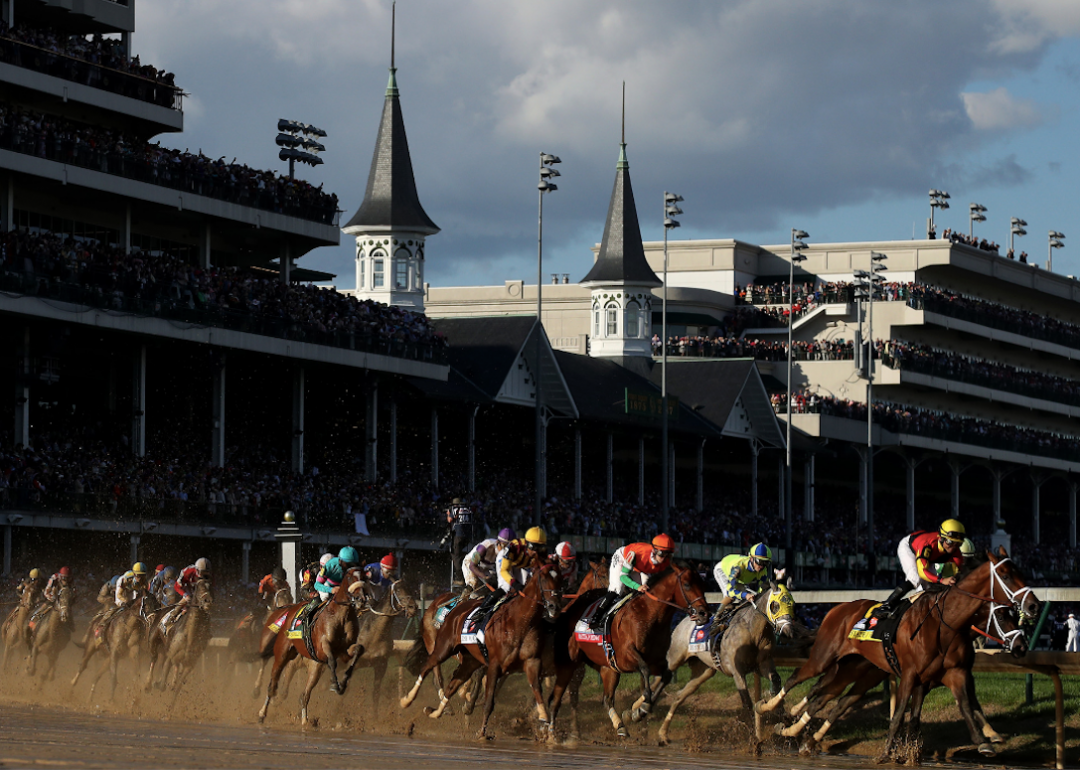 Favorites to win the Kentucky Derby
Patrick Smith // Getty Images
Favorites to win the Kentucky Derby
There's a reason why more than 150,000 will pack into Churchill Downs on May 4 to see what's been dubbed as the greatest two minutes in sports. Like Super Bowl Sunday, the Kentucky Derby horse race is an annual sports tradition that speaks to some of America's greatest passions—like high-stakes competition, athletics, and pageantry. It's become a part of our country's fabric; a sign that summer's almost here.
Over the past two decades, the race has been dominated by Las Vegas bookmakers' preferred pick. The betting favorite has finished first at the Kentucky Derby 10 times since 2000—even though in the 20 years before that (from 1980 to 1999), not a single odds-on favorite won the race.
Though the smart money has been with the star horse since the turn of the millennium, the real excitement comes when an unlikely contender breaks away the pack. In 2005 and 2011, respectively, Giacomo and Mine That Bird shocked the world as 50-1 underdogs. And though the betters made rich by the greatest upset in Derby history will probably be watching this race from the great beyond, it's worth mentioning that a horse named Donerail won the race as an incredible 90-1 underdog in 1913.
The 2019 running of the Derby will be the 145th in history. Whether you're looking for a safe bet or considering a dark horse, Stacker has ranked the odds of all the thoroughbreds running this year's race from longest to shortest using data from Bovada. Read on to see who has the best odds of landing in the winner's circle.
You may also like: MLB history from the year you were born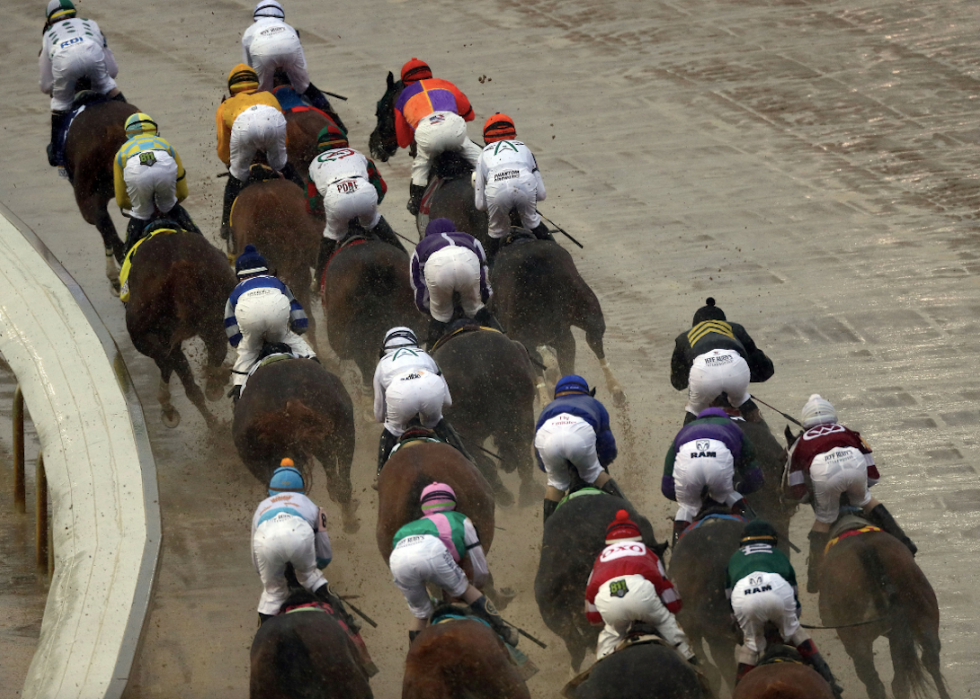 1 / 20
Jamie Squire // Getty Images
#19 (tie): Gray Magician
- Odds: +5000
- Jockey: Drayden Van Dyke
- Trainer: Peter Miller
- Owner: Wachtel Stable, Eclipse Thoroughbred Partners and Barber, Gary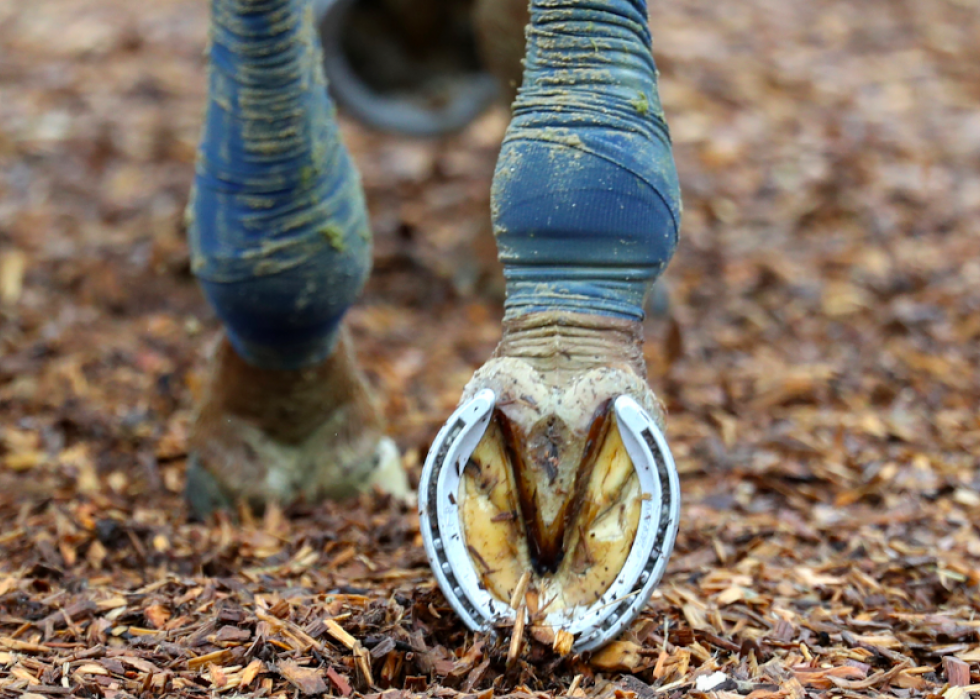 2 / 20
#19 (tie): Master Fencer
- Odds: +5000
- Jockey: Julien Leparoux
- Trainer: Koichi Tsunoda
- Owner: Katsumi Yoshizawa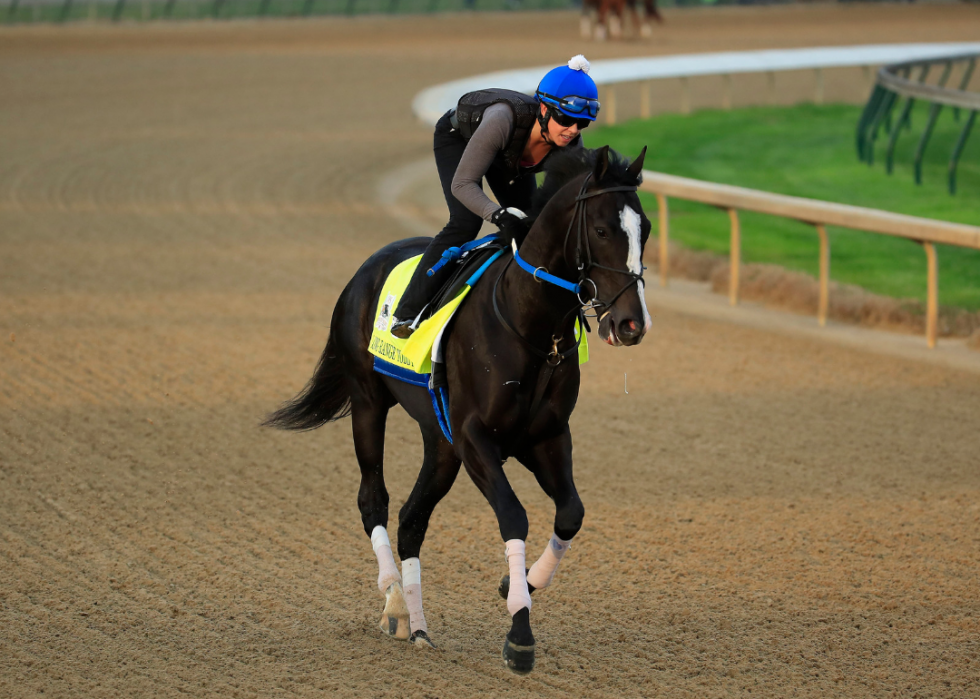 3 / 20
Andy Lyons // Getty Images
#18: Long Range Toddy
- Odds: +4000
- Jockey: Jon Court
- Trainer: Steve Asmussen
- Owner: Willis Horton Racing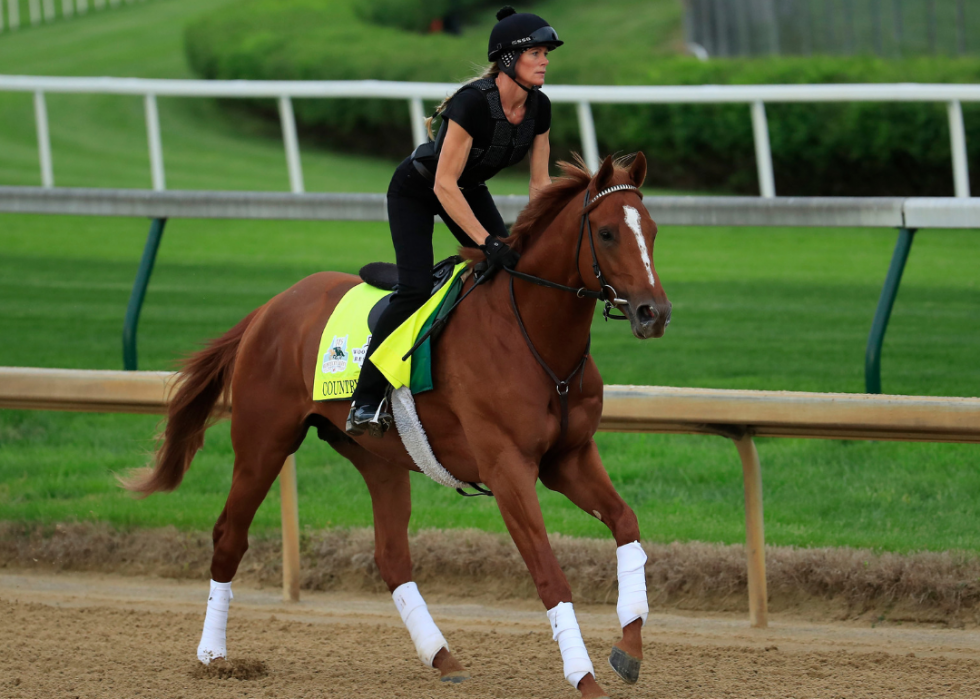 4 / 20
Andy Lyons // Getty Images
#17: Country House
- Odds: +3300
- Jockey: Flavien Prat
- Trainer: Bill Mott
- Owner: Shields, Jr., Mrs. J. V., McFadden, Jr., E. J. M. and LNJ Foxwoods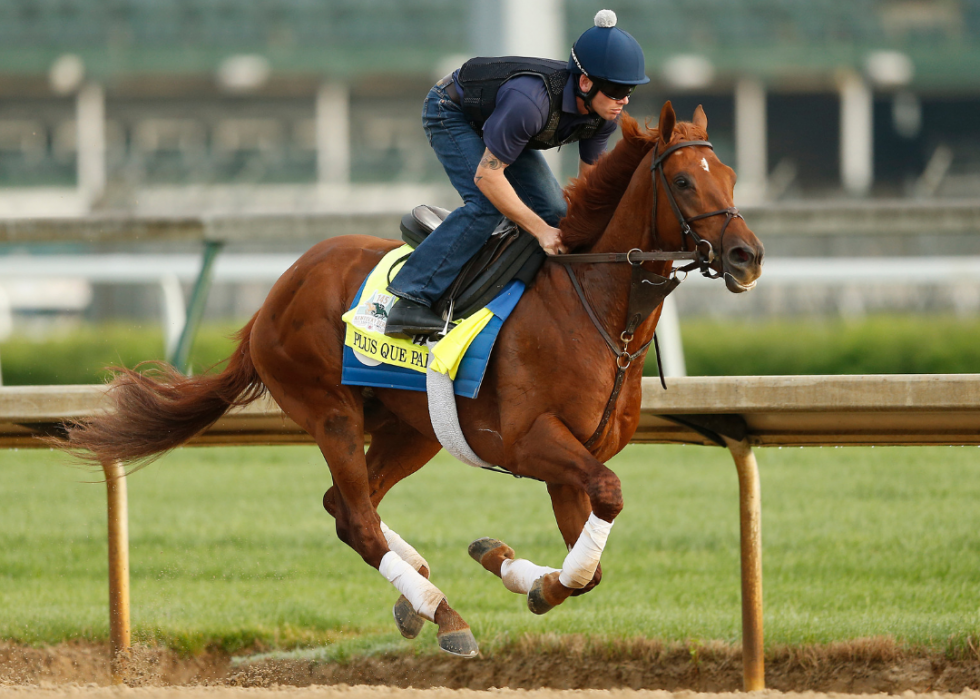 5 / 20
Michael Reaves // Getty Images
#15 (tie): Plus Que Parfait
- Odds: +2800
- Jockey: Ricardo Santana Jr.
- Trainer: Brendan Walsh
- Owner: Imperial Racing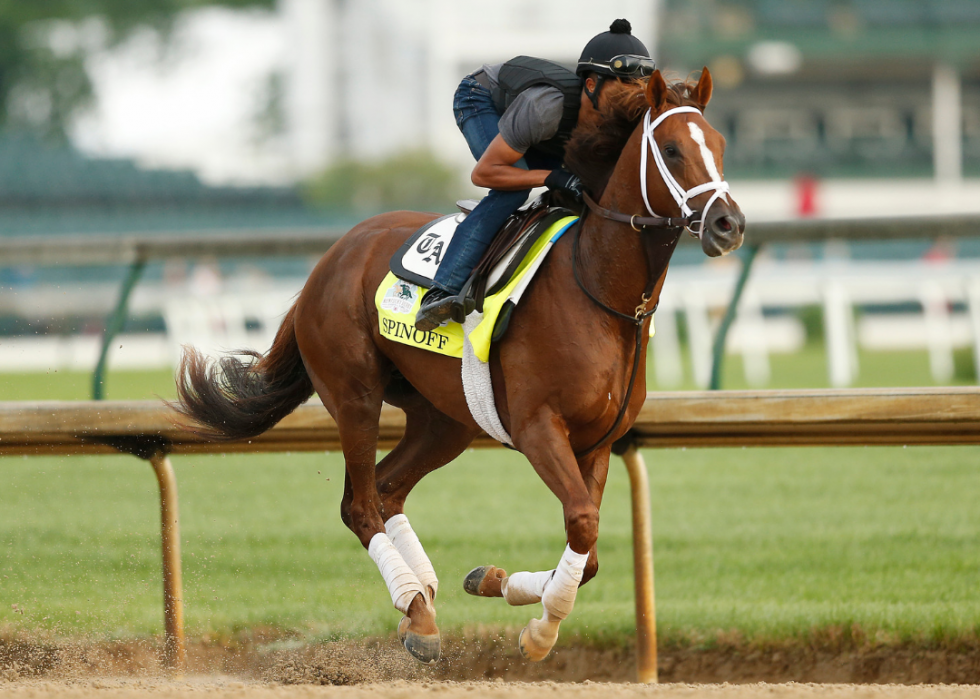 6 / 20
Michael Reaves // Getty Images
#15 (tie): Spinoff
- Odds: +2800
- Jockey: Manny Franco
- Trainer: Todd Pletcher
- Owner: Wertheimer and Frere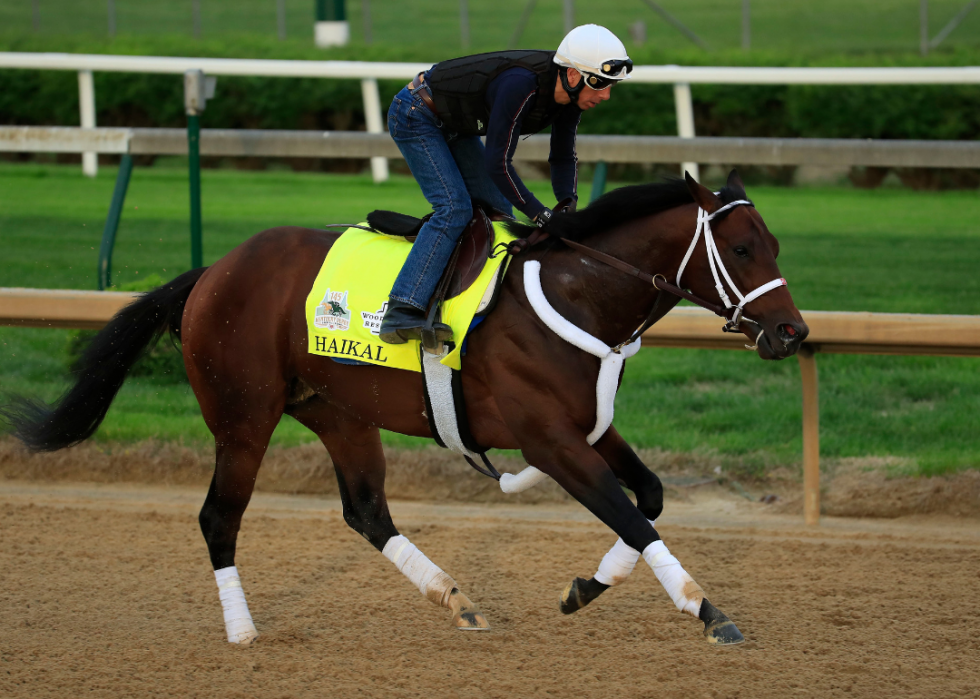 7 / 20
Andy Lyons // Getty Images
#13 (tie): Haikal
- Odds: +2500
- Jockey: Rajiv Maragh
- Trainer: Kiaran McLaughlin
- Owner: Shadwell Stable
8 / 20
Michael Reaves // Getty Images
#13 (tie): Cutting Humor
- Odds: +2500
- Jockey: Corey Lanerie
- Trainer: Todd Pletcher
- Owner: Starlight Racing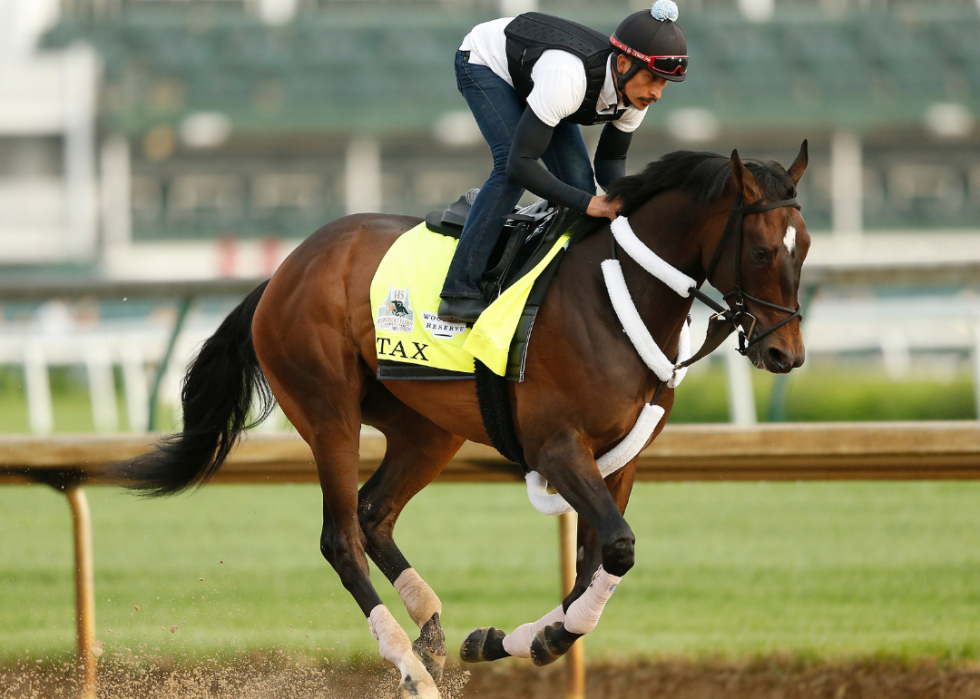 9 / 20
Michael Reaves // Getty Images
#11 (tie): Tax
- Odds: +2200
- Jockey: Junior Alvarado
- Trainer: Danny Gargan
- Owner: R. A. Hill Stable, Reeves Thoroughbred Racing, Lynch, Hugh and Corms Racing Stable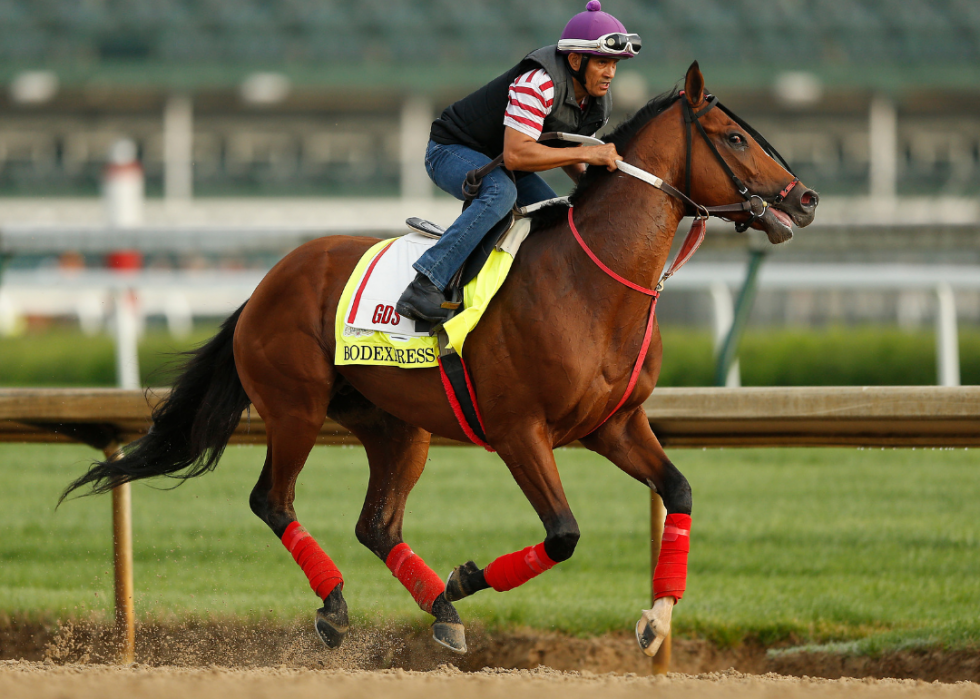 10 / 20
Michael Reaves // Getty Images
#11 (tie): Bodexpress
- Odds: +2200
- Jockey: Chris Landeros
- Trainer: Gustavo Delgado
- Owner: Top Racing, LLC, Global Thoroughbred and GDS Racing Stable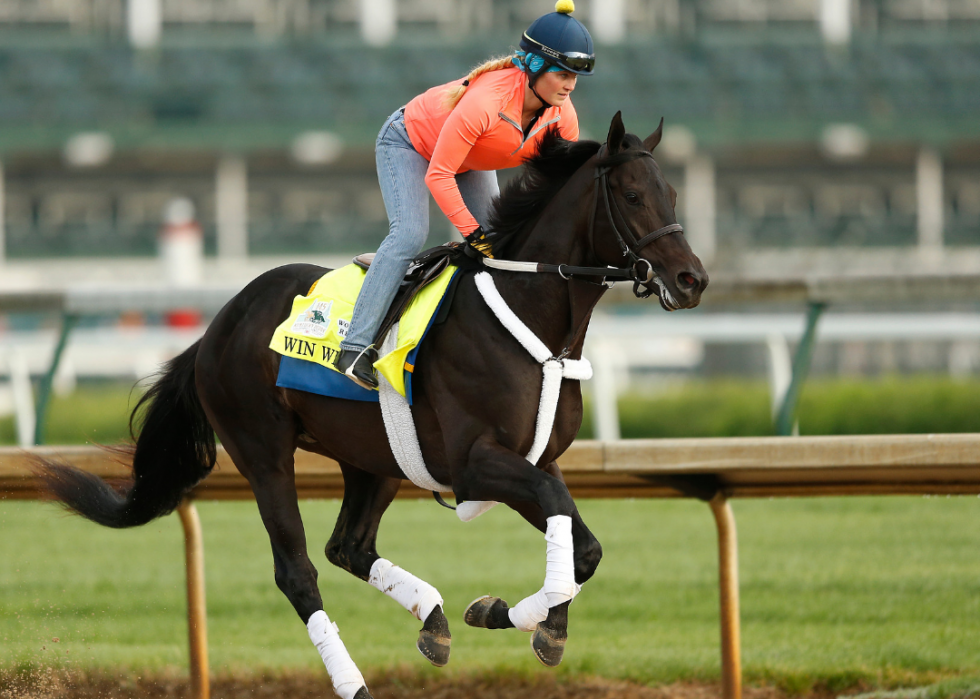 11 / 20
Michael Reaves // Getty Images
#10: Win Win Win
- Odds: +2000
- Jockey: Julian Pimentel
- Trainer: Mike Trombetta
- Owner: Live Oak Plantation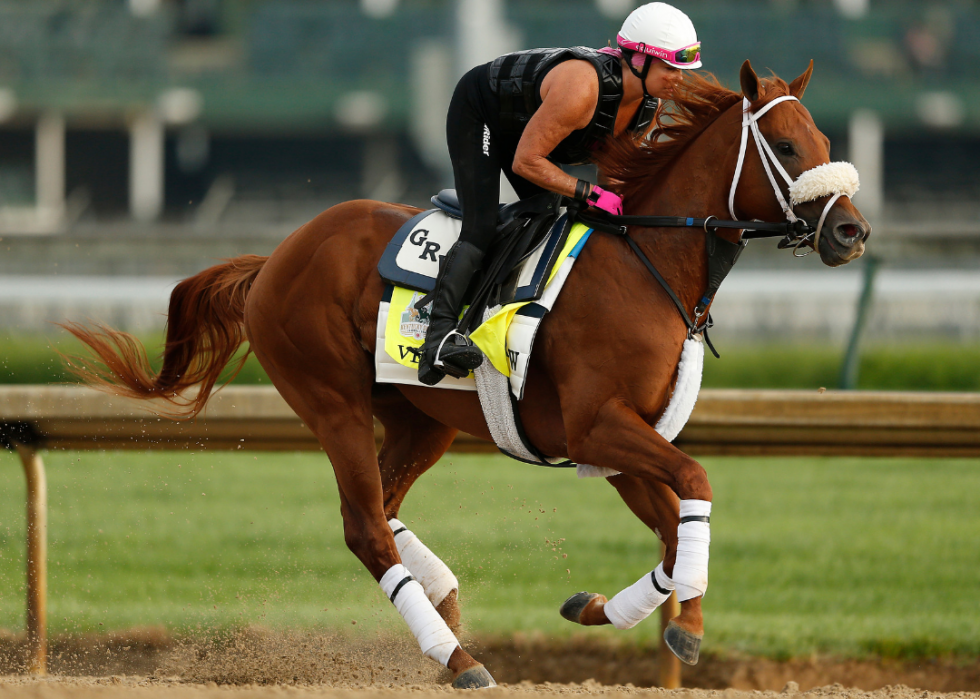 12 / 20
Michael Reaves // Getty Images
#7 (tie): Vekoma
- Odds: +1600
- Jockey: Javier Castellano
- Trainer: George Weaver
- Owner: R. A. Hill Stable and Gatsas Stables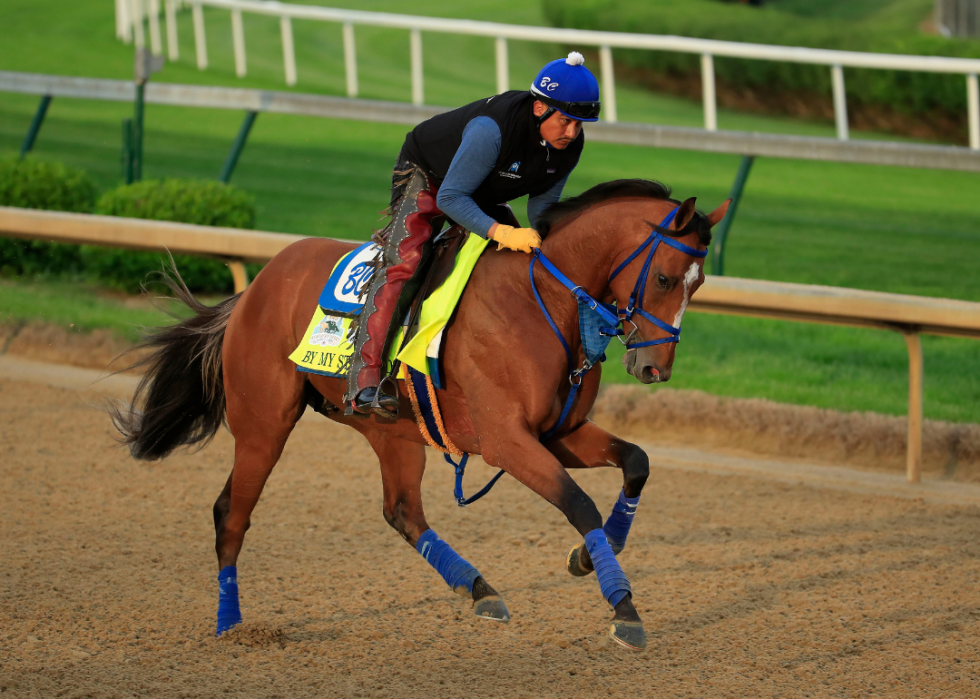 13 / 20
Andy Lyons // Getty Images
#7 (tie): By My Standards
- Odds: +1600
- Jockey: Gabriel Saez
- Trainer: Bret Calhoun
- Owner: Allied Racing Stable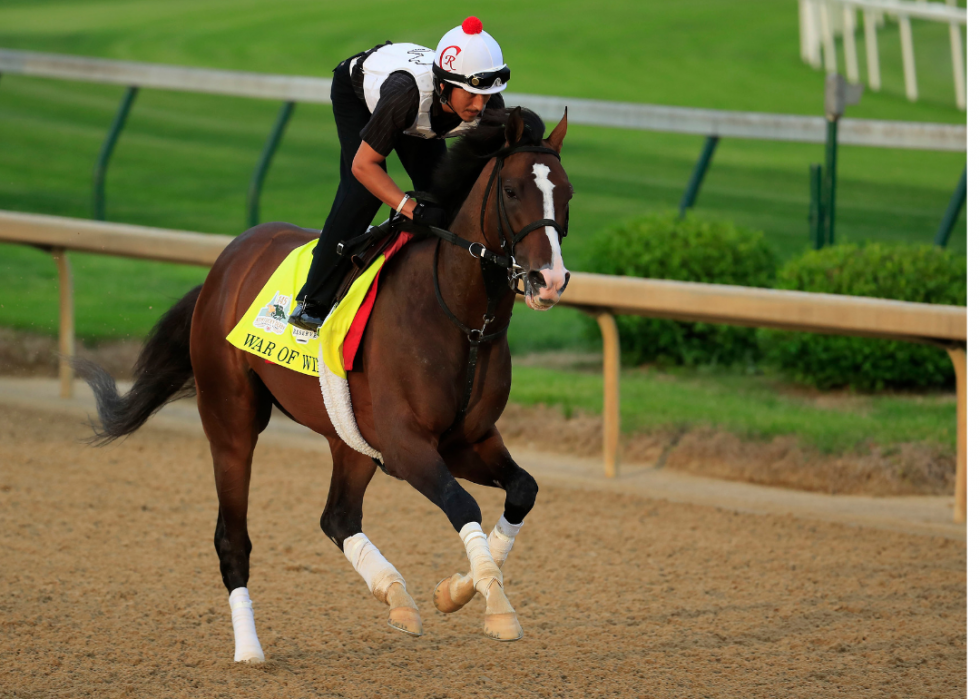 14 / 20
Andy Lyons // Getty Images
#7 (tie): War of Will
- Odds: +1600
- Jockey: Tyler Gaffalione
- Trainer: Mark Casse
- Owner: Gary Barber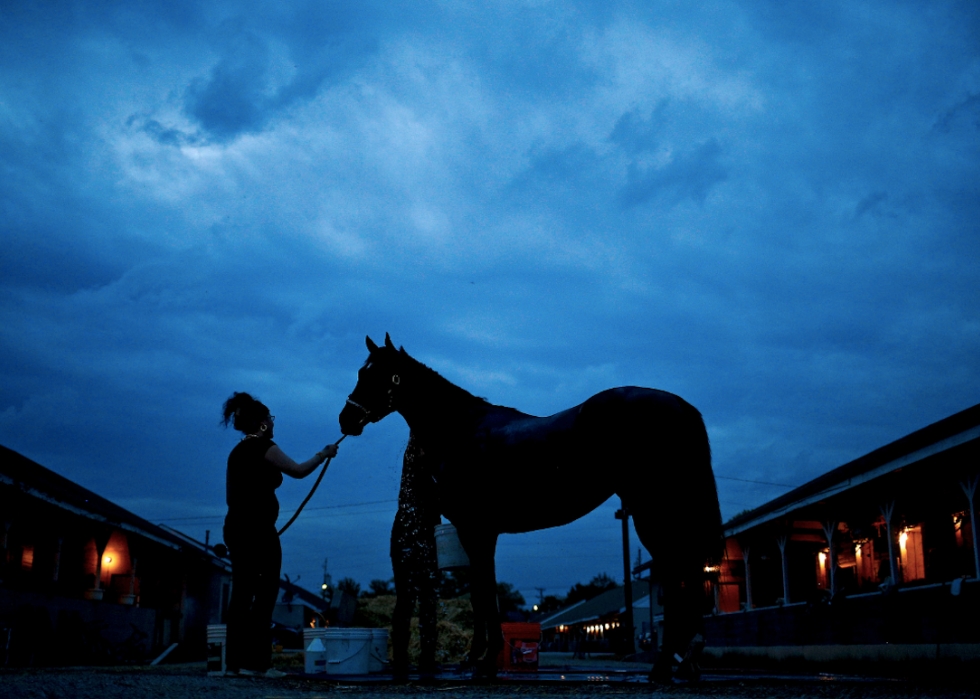 15 / 20
Michael Reaves // Getty Images
#6: Code of Honor
- Odds: +1000
- Jockey: John Valasquez
- Trainer: Shug McGaughey
- Owner: W.S. Farish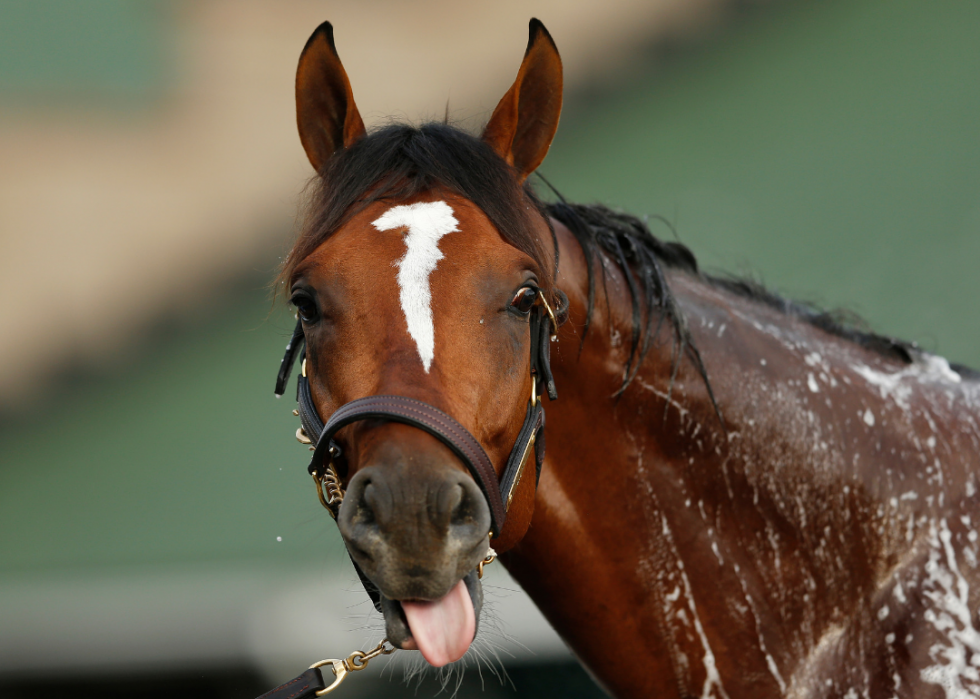 16 / 20
Michael Reaves // Getty Images
#5: Maximum Security
- Odds: +700
- Jockey: Luis Saez
- Trainer: Jason Servis
- Owner: Gary and Mary West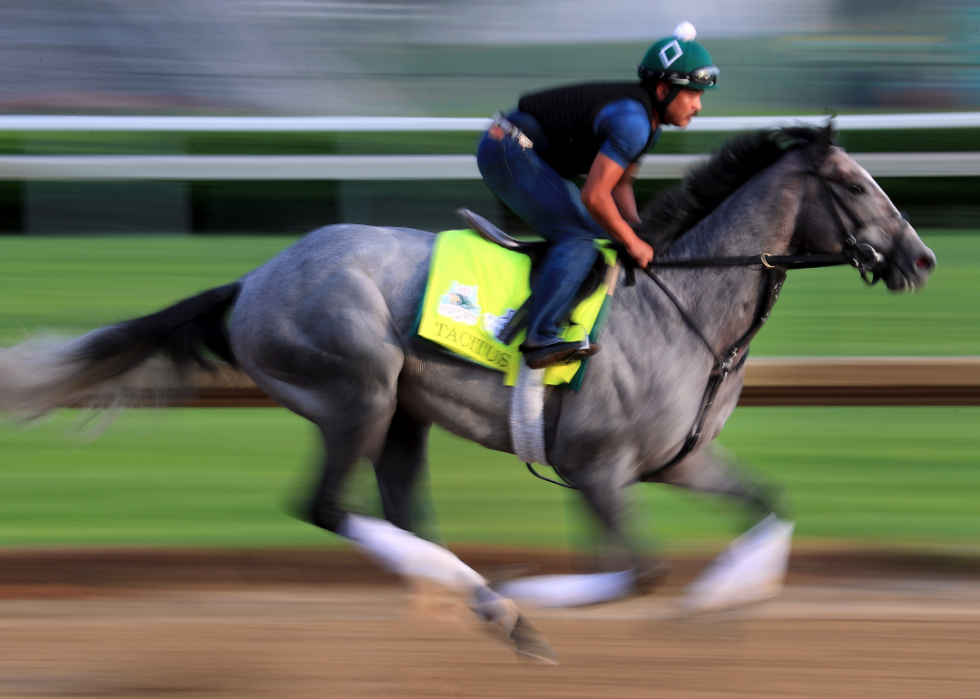 17 / 20
Tom Pennington // Getty Images
#4: Tacitus
- Odds: +600
- Jockey: Jose Ortiz
- Trainer: Bill Mott
- Owner: Juddmonte Farms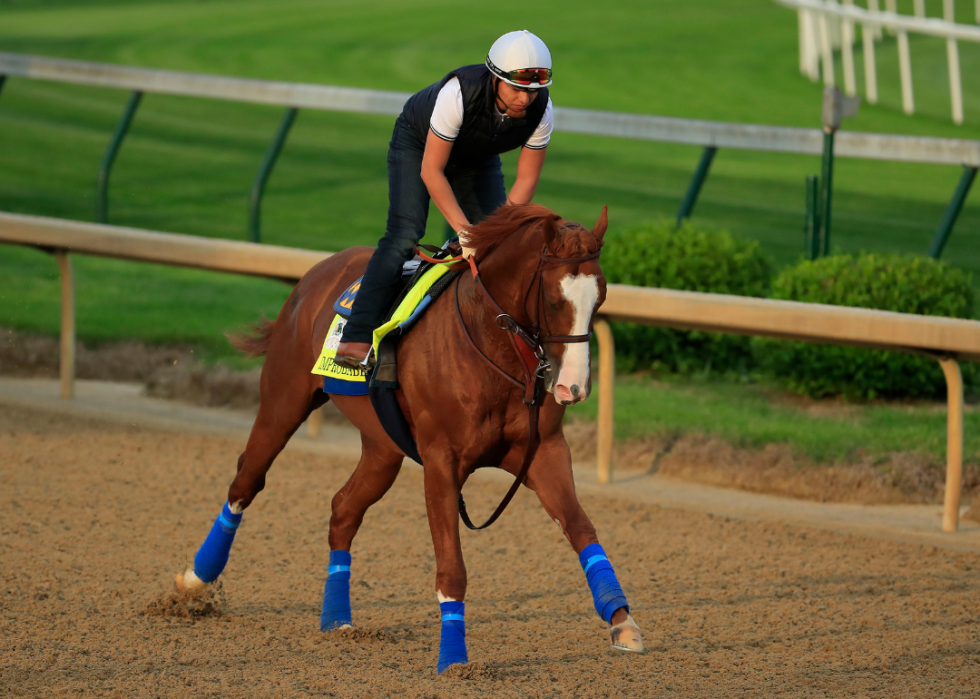 18 / 20
Andy Lyons // Getty Images
#3: Improbable
- Odds: +500
- Jockey: Irad Ortiz Jr.
- Trainer: Bob Baffert
- Owner: WinStar Farm LLC, China Horse Club International Ltd. and Starlight Racing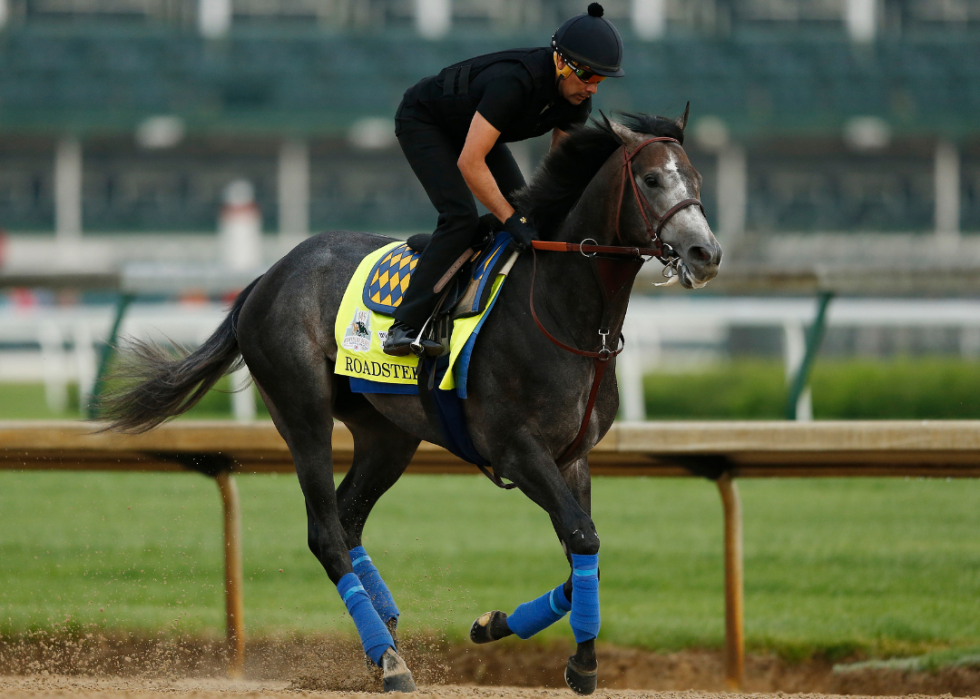 19 / 20
Michael Reaves // Getty Images
#1 (tie): Roadster
- Odds: +350
- Jockey: Florent Geroux
- Trainer: Bob Baffert
- Owner: Speedway Stable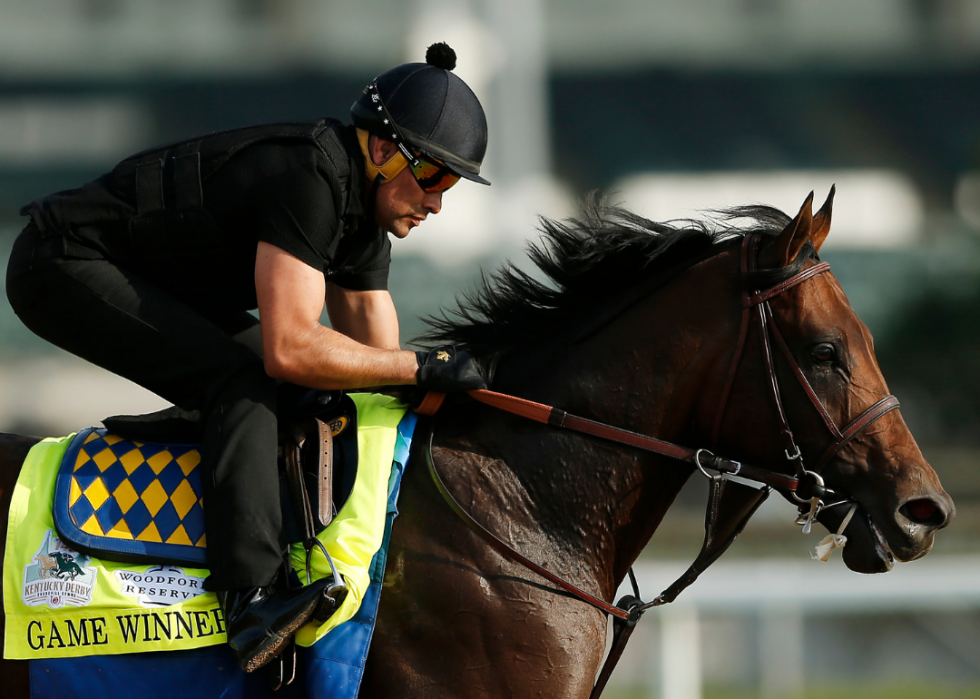 20 / 20
Michael Reaves // Getty Images
#1 (tie): Game Winner
- Odds: +350
- Jockey: Joel Rosario
- Trainer: Bob Baffert
- Owner: Gary and Mary West