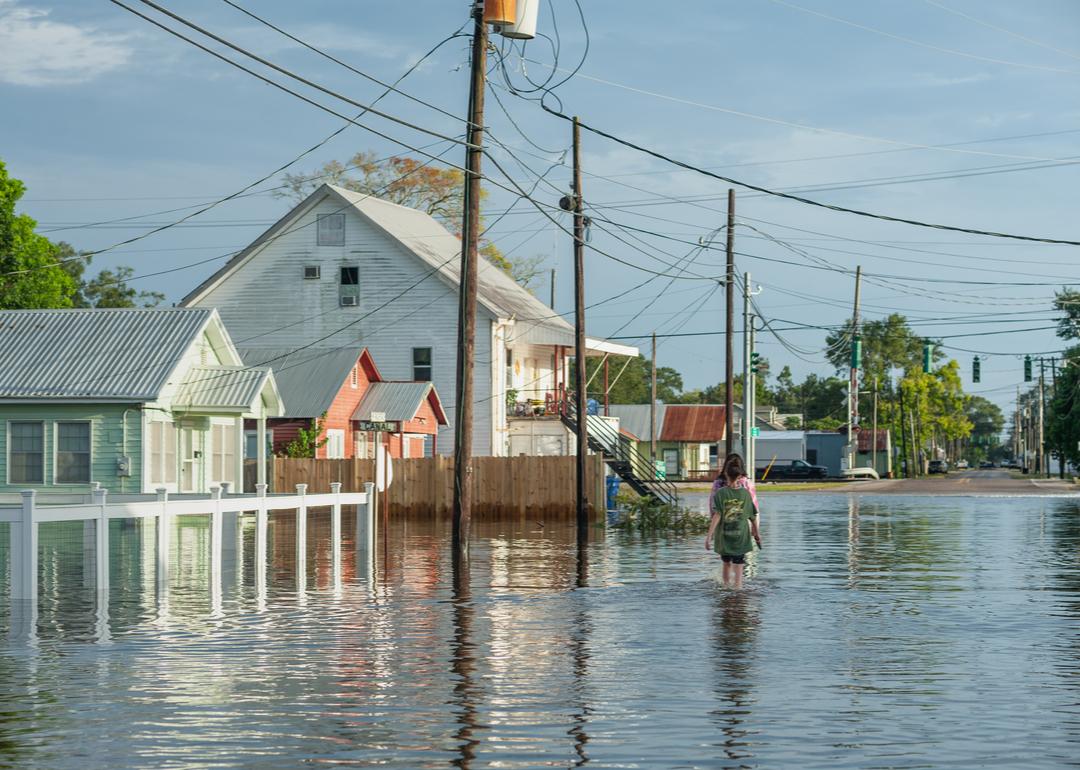 How 8 natural disasters can be mitigated with climate-resilient construction
ccpixx photography // Shutterstock
How 8 natural disasters can be mitigated with climate-resilient construction
Climate scientists continue to prove the link between climate change and extreme weather events, from hurricanes to droughts to floods. With each new weather event comes the potential for damage to people's homes and possessions. This is not just emotionally damaging and physically dangerous, but also comes with a steep associated financial cost.
To discover how climate-resilient construction can help to mitigate natural disasters, Stacker first determined the economic damage within the United States caused by eight types of natural disasters between 2010 and 2020, based on data compiled by Our World In Data. Economic damage data spanning 2010–20, provided by EM-DAT, is expressed as a portion of U.S. gross domestic product (GDP), provided by the World Bank.
Fortunately, some of these costs can be avoided with climate-resilient construction to mitigate natural disasters. In order to understand how different natural disasters can be better anticipated and mitigated through building strategy, we outlined various climate-resilient construction and projects being used to minimize the effects of those disasters using data from the U.S. government, design firms, and media outlets. Choosing the building location carefully and with advice from experts, universally, can help mitigate many of these natural disasters.
You may also like: Space discoveries that will blow your mind