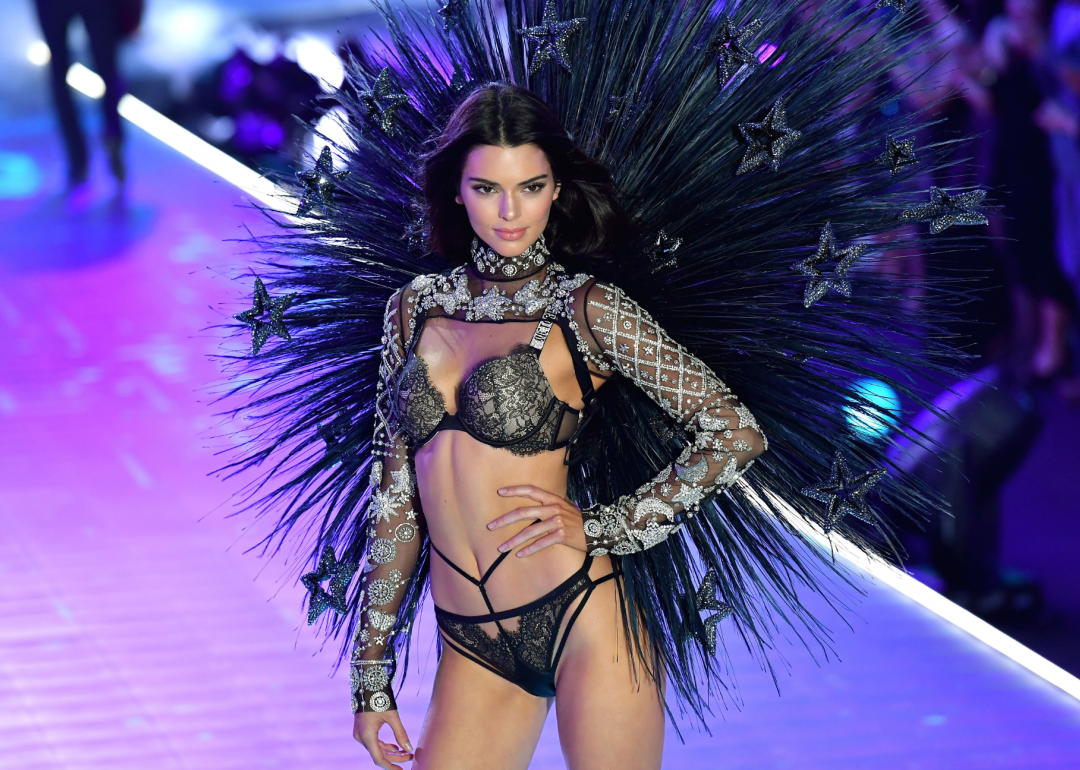 Most followed stars on Instagram
ANGELA WEISS // Getty Images
Most followed stars on Instagram
Since Instagram launched in 2010, it's gone from a simple photo-sharing app to a platform that can reach hundreds of millions of followers. Today, more than 1 billion users around the world use Instagram to connect with friends, get photo inspiration, and catch up with their favorite stars. Social media can make or break celebrities, and now, Instagram reigns as king.

Today, being a star goes far beyond the red carpet and silver screen. Fans expect their favorite celebrities to give them a peek into their personal lives on social media, particularly on Instagram. There, celebs post about everything from upcoming events to album releases to their latest outfits and their fabulous vacations. Some bold ones even take to Instagram Live to interact with fans in real time. Gaining more followers is both a science and an art. It takes more than just being famous alone, though that certainly helps. Photos have to be edited well and captions have to be composed thoughtfully, the content has to be on point, and the user has to react to followers and commenters in an on-brand way.
Running a popular Instagram account takes a lot of work, but it can translate to serious cash for those who are willing to take sponsorship deals. Instagram's most-followed celebs make hundreds of thousands—or even up to a million dollars—per sponsored post.
Which celebrities have surpassed the rest of the app to reign Instagram? Stacker has compiled a ranking of the app's most-followed stars. This list uses data from Trackalytics pulled on May 1, 2019, and is ranked by number of followers. Only accounts for human celebrities—rather than brands, companies, and the like—appear on this list. In addition to listing the number of each star's followers, this list also includes the number of accounts each celeb follows and the number of total posts that appear on their Instagram account.
Read on to find out which of your favorite stars made the cut.
You may also like: Most played songs on Spotify
1 / 25
Lars Baron // Getty Images
#25. David Beckham
- Followers: 55,367,321
- Following: 374
- Posts: 996
Retired soccer superstar, and husband of former Spice Girl Victoria Beckham, David Beckham first became famous as an athlete in the 1990s. Today, the tattooed celeb has many followers watching his posh adventures. He posts from red carpet events, plus he adds snaps of old footie memories, images of him with friends like Sir Elton John, and pics with his famous spouse and their kids.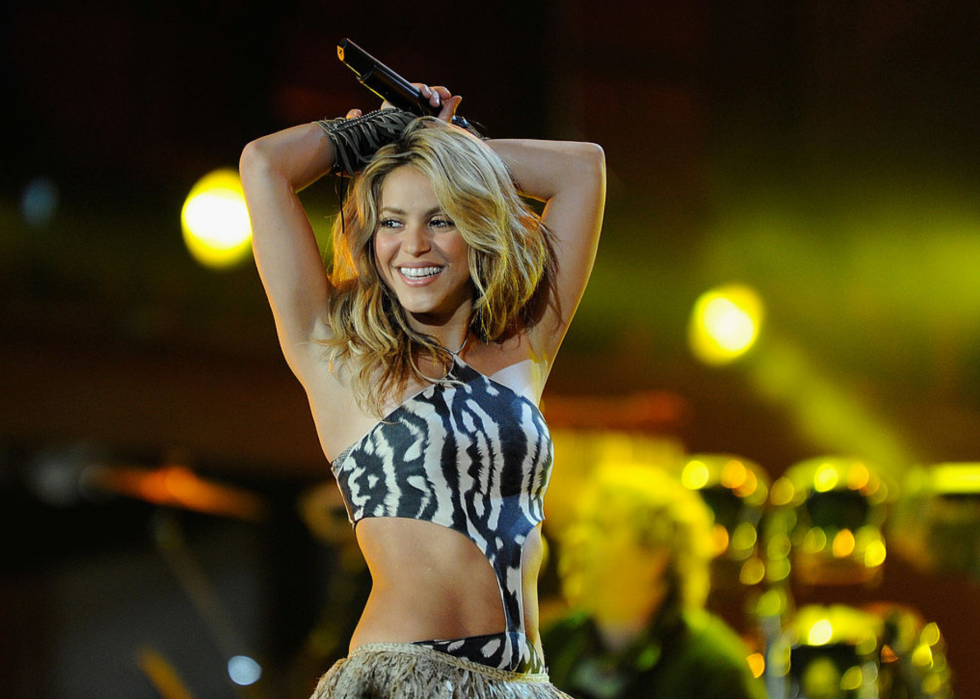 2 / 25
Stuart Franklin // Getty Images
#24. Shakira
- Followers: 56,448,618
- Following: 89
- Posts: 1,381
Shakira Isabel Mebarak Ripoll nabbed her first Grammy in 2000 and, ever since, the Colombian artist has won fans around the world. She posts promotional material, pictures from performances and rehearsals, and occasional glimpses into her personal life.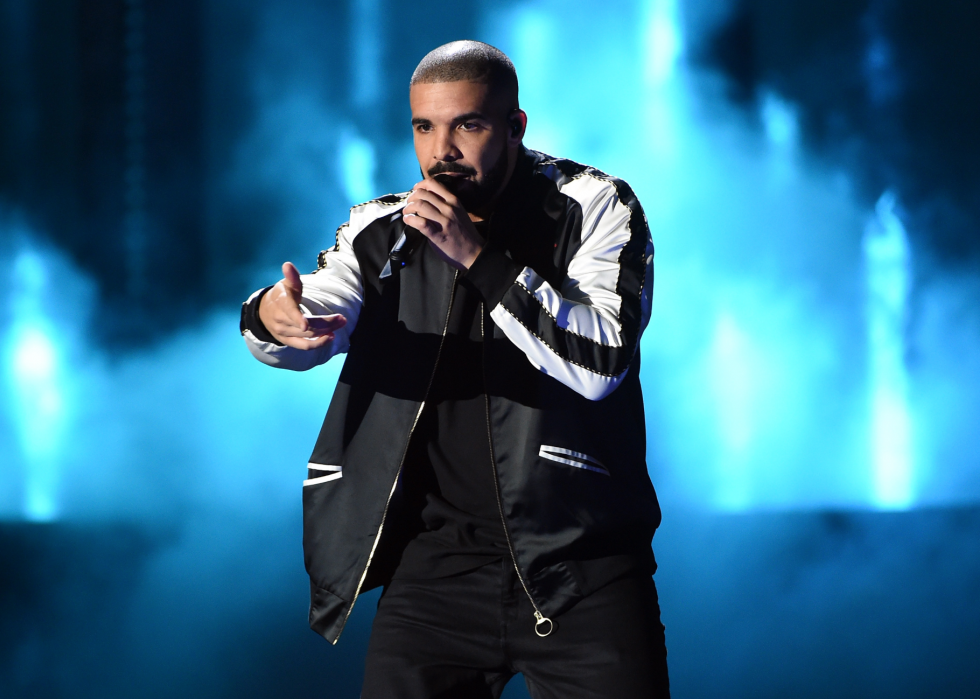 3 / 25
Kevin Winter // Getty Images
#23. Drake
- Followers: 56,563,295
- Following: 1,903
- Posts: 4,769
The handle @Drake was already taken...by a fan page. As @champagnepapi, the Canadian-born rapper Drake, who first gained recognition as an actor on "Degrassi" in the 2000s before transitioning to music, posts pictures and videos from his performances and trips all around the world, using a color palate dominated by black-and-white.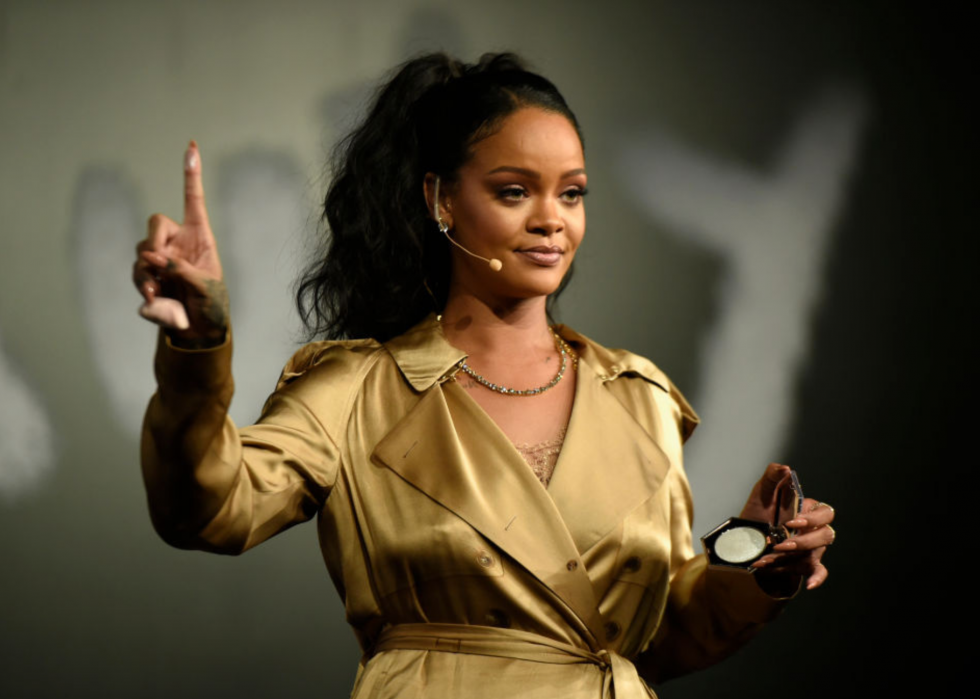 4 / 25
Mark Ganzon // Getty Images
#22. Rihanna
- Followers: 70,146,473
- Following: 1,362
- Posts: 4,495
Barbados-born Robyn Rihanna Fenty is a pop legend, so it's no surprise that she boasts more than 70 million followers. Under the handle @badgirlriri, she posts about her Savage X Fenty fashion line, magazine covers, and pictures of her in elaborate couture fashion. Like her real-life persona, Rihanna's Instagram has a lot of fashion mixed with a healthy dash of her trademark humor and the occasional political post.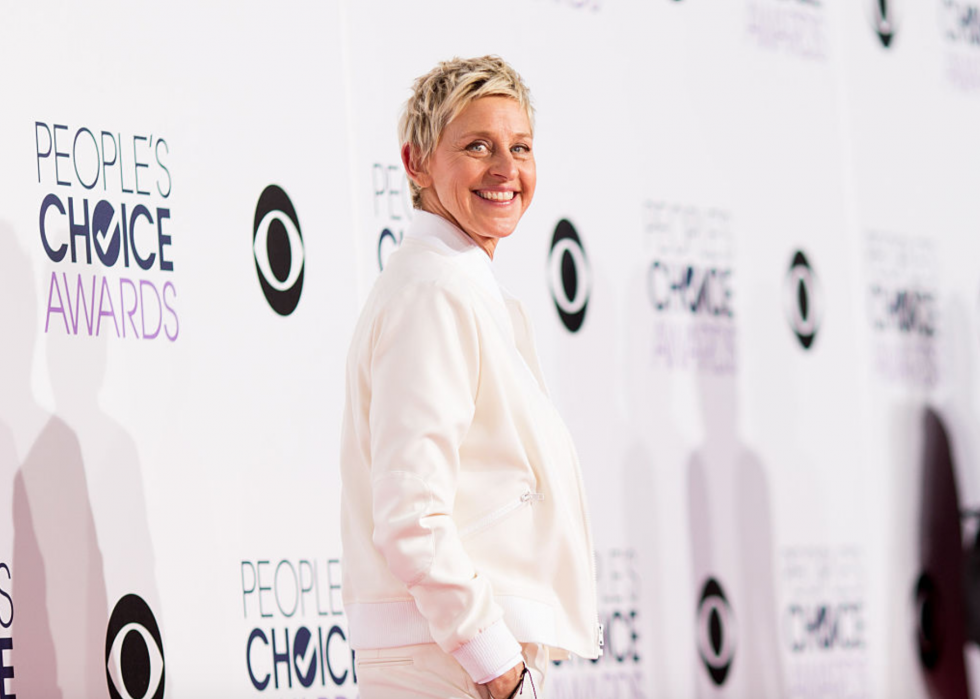 5 / 25
Christopher Polk // Getty Images
#21. Ellen DeGeneres
- Followers: 70,882,391
- Following: 355
- Posts: 7,382
"The Ellen DeGeneres Show" has spent 16 years on TV. If you love Ellen's goofy antics, then you'll love the talk-show host's Insta: The actress/comedian, who got her start doing stand-up in the 1980s, almost exclusively posts clips and pics from her program, with an eye on the outrageous and funny.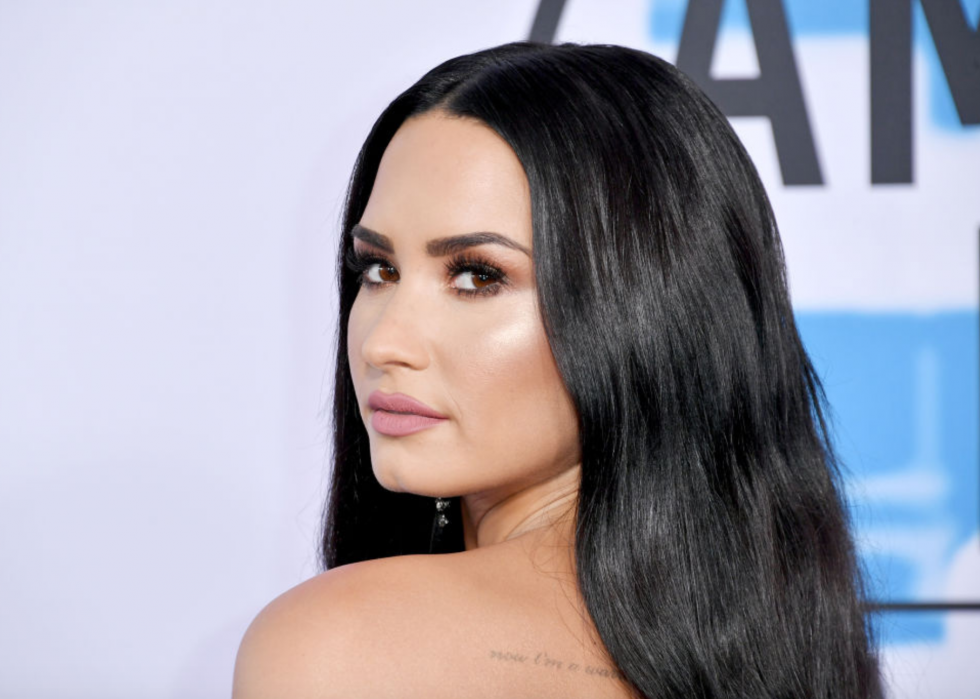 6 / 25
Neilson Barnard // Getty Images
#20. Demi Lovato
- Followers: 71,681,026
- Following: 429
- Posts: 2,124
"Sorry, Not Sorry" Demi Lovato, the Disney-star-turned-pop-megastar, has a huge following keeping up with her selfies and fashionable pics. After suffering from a drug relapse and overdose last year, Demi took several months off from her account. She returned in November 2018, to post an image of herself voting in the primary election, which got 6.7 million likes.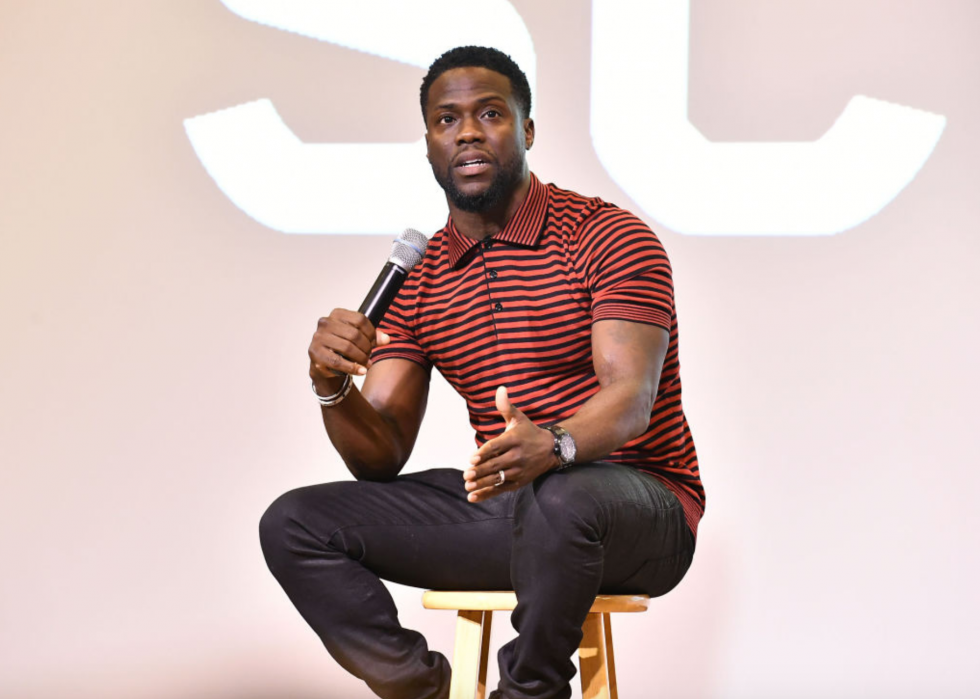 7 / 25
Paras Griffin // Getty Images
#19. Kevin Hart
- Followers: 73,542,549
- Following: 546
- Posts: 6,216
Comedian Kevin Hart, who got his first break as an actor on the 2001 TV show "Undeclared," doesn't have a particular aesthetic or posting style. His Instagram is filled with all sorts of things from his Hollywood life: images from him on film sets, clips from him taping his radio show, photos from his workout sessions, red carpet pics, you name it. After some homophobic tweets got him in hot water with fans, Hart even posted an apology on Insta describing how he'd changed.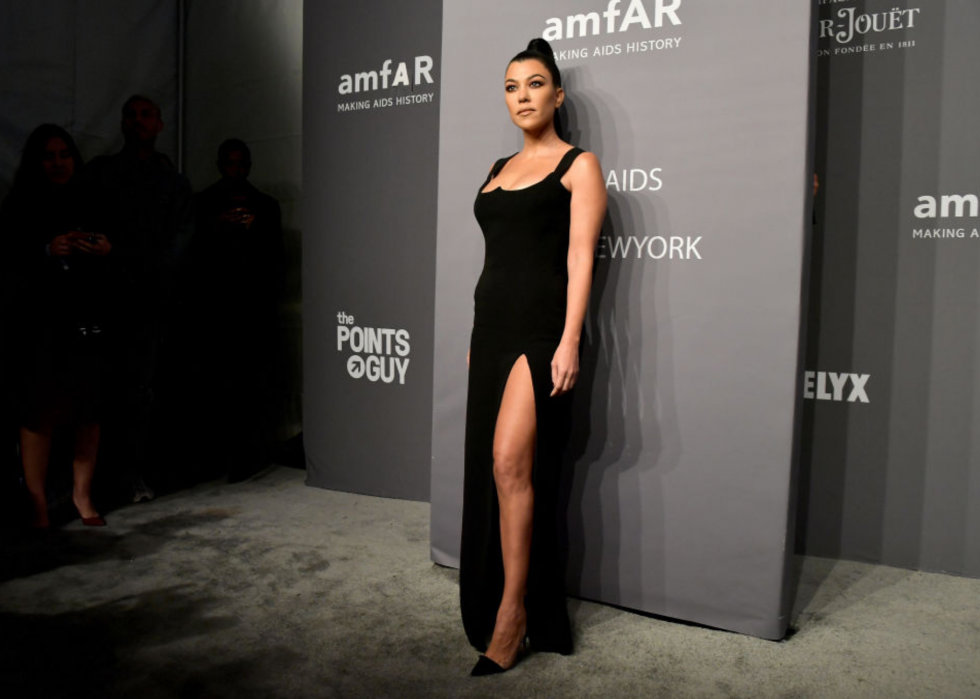 8 / 25
Michael Loccisano // Getty Images
#18. Kourtney Kardashian
- Followers: 77,226,925
- Following: 94
- Posts: 3,668
The Kardashian siblings have mastered reality TV with their show, "Keeping Up with the Kardashians," which first aired in 2007. Now they've mastered Instagram, too. Though not as coordinated as some of her family, the eldest Kardashian sister tends to post photos dominated by black, white, and taupe with splashes of red or pink, and her feed is made up of both images of her famous family and promotional pics.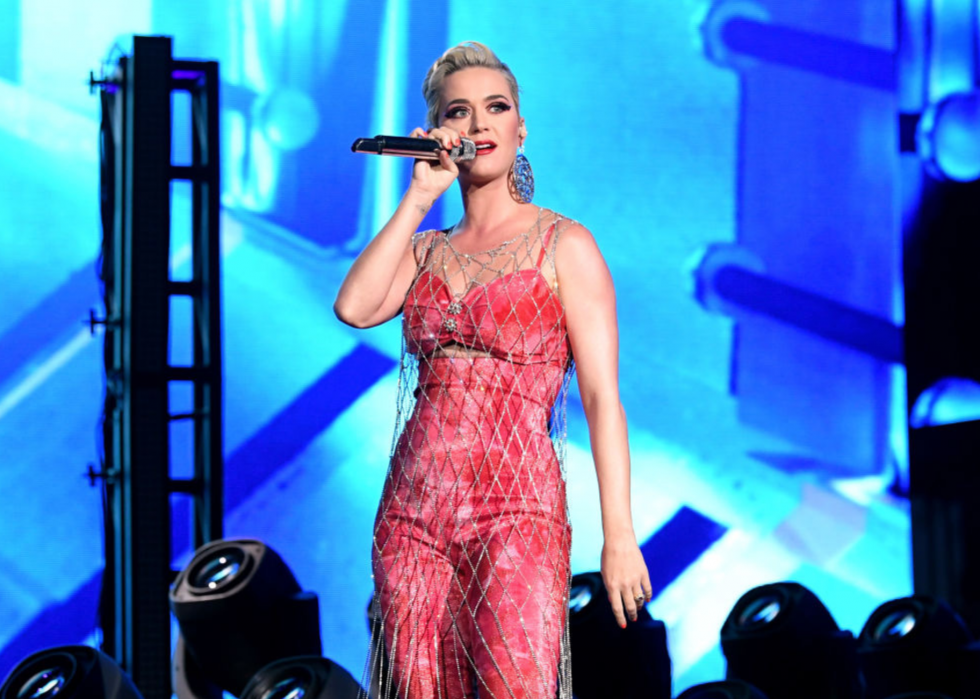 9 / 25
Kevin Winter // Getty Images
#17. Katy Perry
- Followers: 80,046,775
- Following: 440
- Posts: 1,187
Santa Barbara-born pop star Katy Perry posts about performances, her gig as an "American Idol" host, and pics from her fashion line, with plenty of hot pinks and glitter dominating her images. She's been in the spotlight since releasing "I Kissed A Girl" in 2008 and, today, she's certainly not shy on social media, either: Fans caught her leaving funny comments on Insta posts from now-husband Orlando Bloom.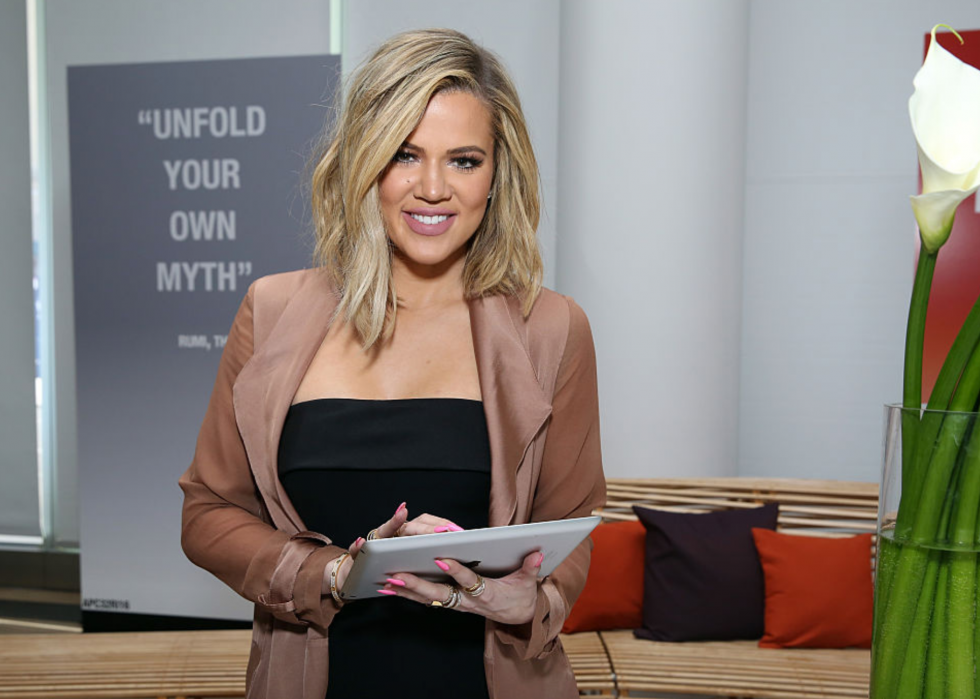 10 / 25
Cindy Ord // Getty Images
#16. Khloé Kardashian
- Followers: 92,335,567
- Following: 123
- Posts: 3,554
Middle Kardashian sister Khloé has a pastel-drenched color scheme on her Instagram. She posts tons of selfies, plus carefully curated snaps of her family and kids. She's not afraid to interact with fans, either. When someone on a fan account recently criticized her for using a nanny, she wrote them back.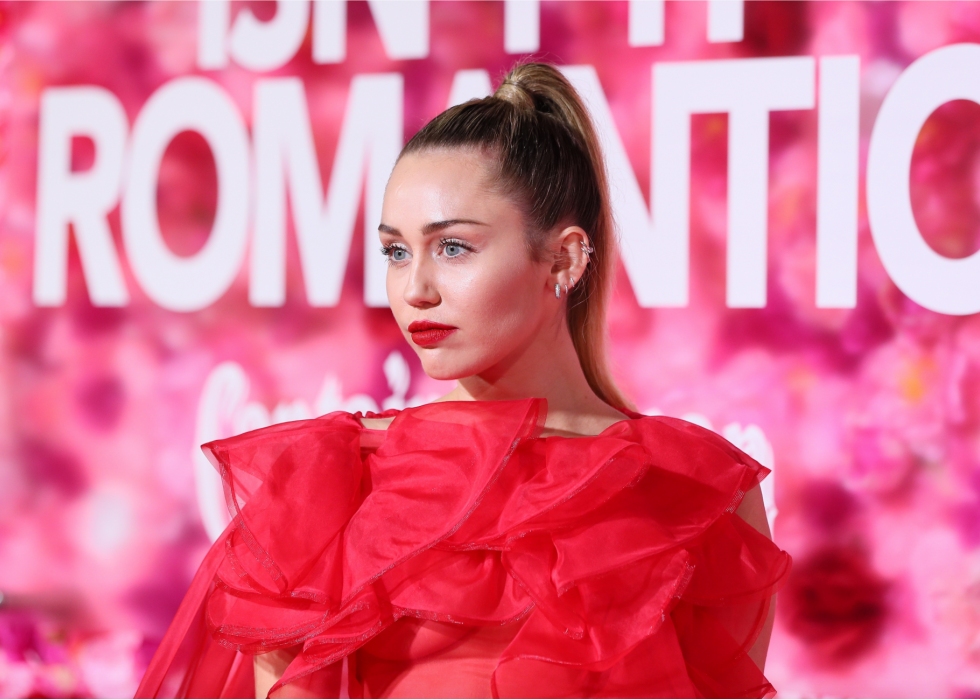 11 / 25
JEAN-BAPTISTE LACROIX // Getty Images
#15. Miley Cyrus
- Followers: 92,407,123
- Following: 747
- Posts: 267
On Instagram, she's just being Miley: Cyrus's feed is dominated by high-fashion shoots with plenty of tongue-in-cheek humor from the goofy Disney-star-turned-pop-princess. Some of her recent, wacky posts—from super-old throwbacks with celebrity friends to hilarious memes—had fans scratching their heads about what Miley might get up to next.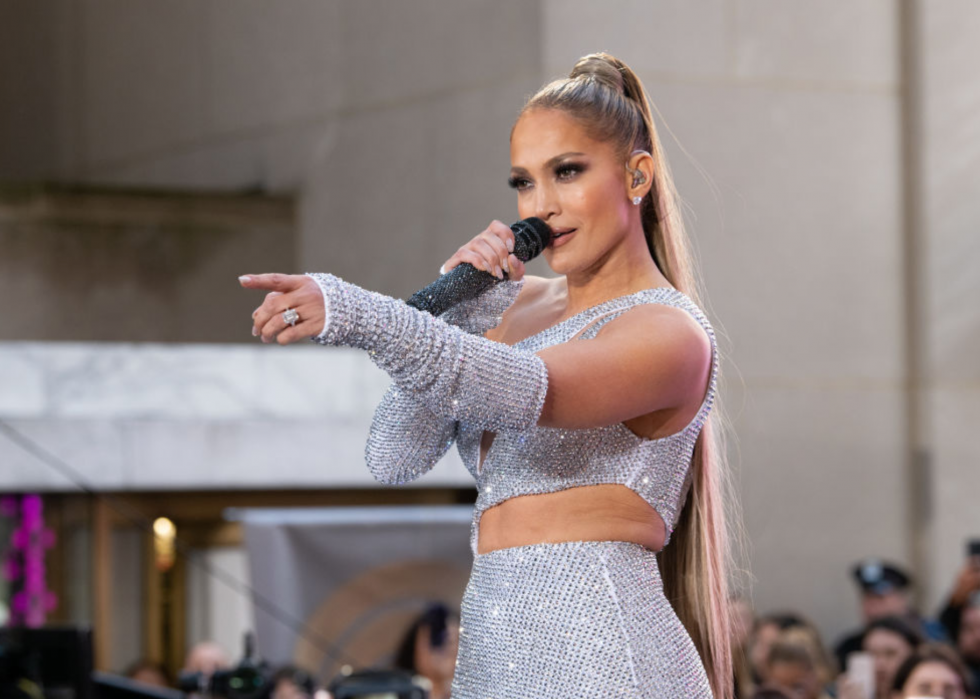 12 / 25
Noam Galai // Getty Images
#14. Jennifer Lopez
- Followers: 92,637,864
- Following: 1,101
- Posts: 2,724
In 1991, Jennifer Lopez became a Fly Girl, one of the famed dancers on "In Living Color." Today, showing off her famous toned body, pop-star life, and fiancée (former baseball player Alex Rodriguez), has earned J.Lo more than 90 million followers. However, some of her posts have gotten her into hot water. She recently settled a lawsuit with a photographer who alleged she posted a picture he took of her without permission.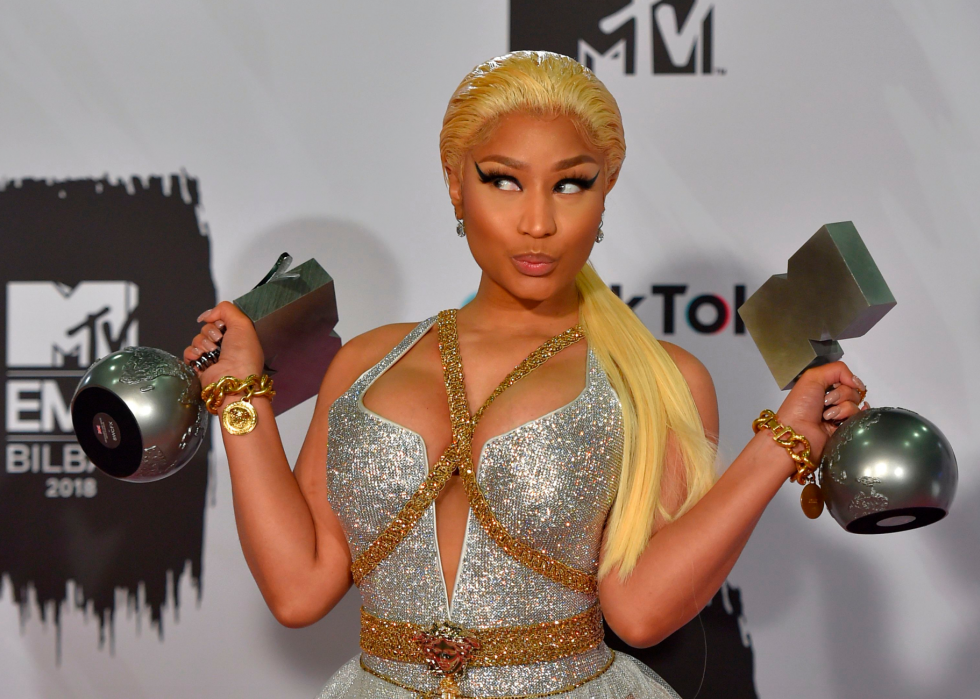 13 / 25
ANDER GILLENEA // Getty Images
#13. Nicki Minaj
- Followers: 102,562,241
- Following: 1,307
- Posts: 5,907
It may be no surprise that Nicki Minaj shows off her iconic style, celebrity pals, and continent-spanning performances on the 'gram. Since releasing her first studio album in 2010, Minaj has become famous for her wild fashion, which she definitely shows off on her account. She's also not afraid to get feisty and is known for responding to comments, especially if she thinks her fans are being unfair or unnecessarily criticizing her.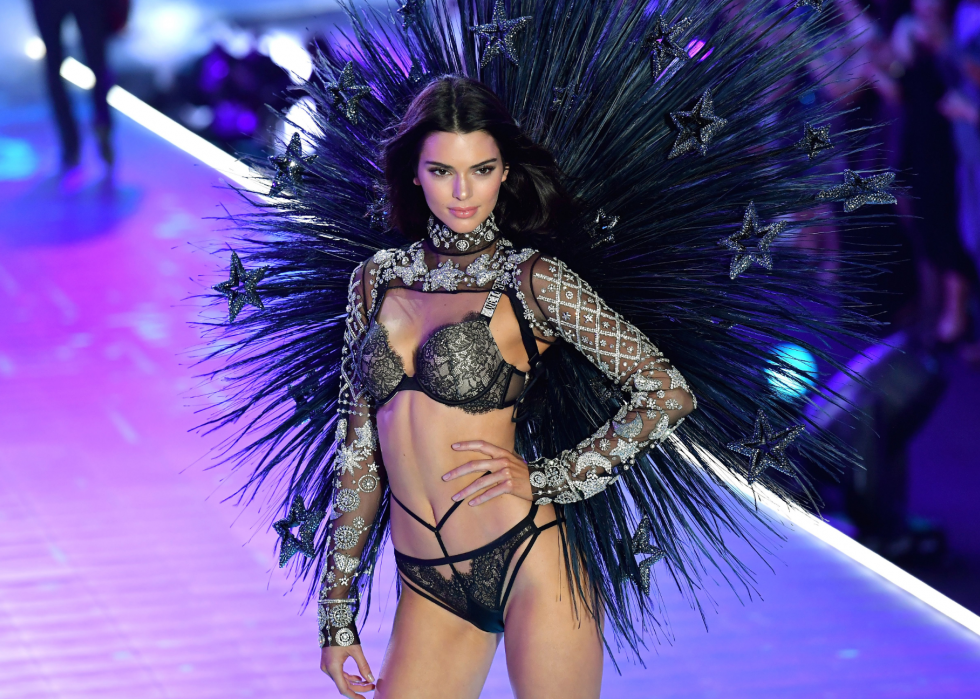 14 / 25
ANGELA WEISS // Getty Images
#12. Kendall Jenner
- Followers: 109,215,875
- Following: 200
- Posts: 3,076
The Kardashian supermodel has graced the cover of Vogue, walked in New York Fashion Week, and taken the stage for the Victoria's Secret Fashion Show. She also takes the spotlight every day on Instagram with more than 109 million followers. It may be no surprise that her fashionable looks are featured on her account, but she also posts some goofier, fun-loving snaps of herself, too.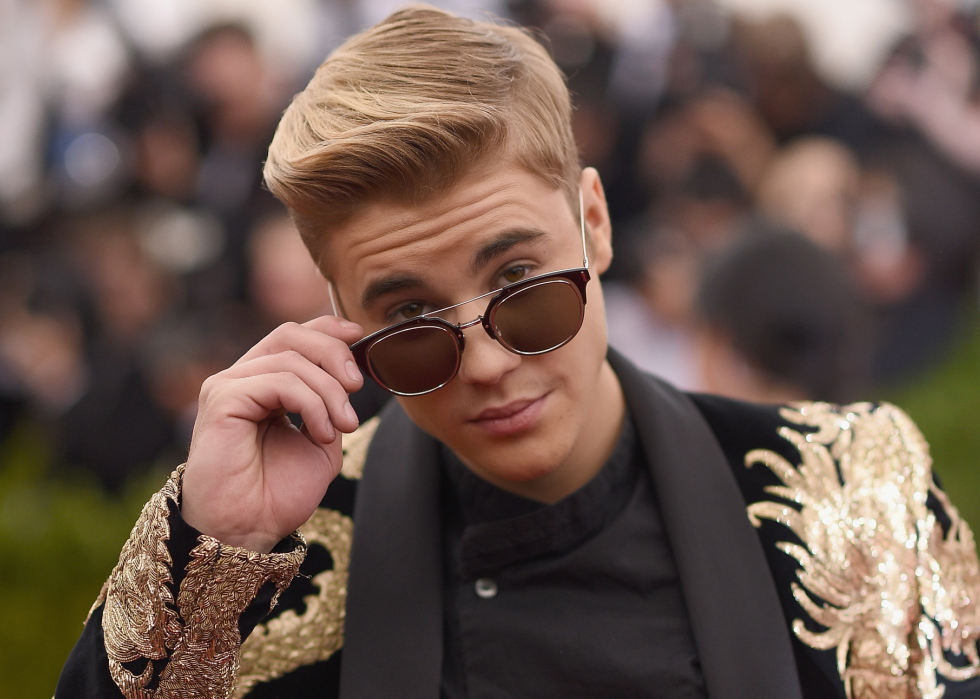 15 / 25
Dimitrios Kambouris // Getty Images
#11. Justin Bieber
- Followers: 110,873,150
- Following: 176
- Posts: 4,460
The Canadian singer Justin Bieber was discovered by studio execs in 2008 after posting his songs on YouTube. Now, his Instagram is a hodgepodge of material: pictures of model wife Hailey Bieber, memes, and promotional shots for his new fashion line Drew House. He got into hot water on April Fools' Day when he posted an ultrasound of a fetus, causing fans to speculate that he and his wife were expecting. But he keeps it real, too: He's also taken to Insta to be honest about his anxiety and mental health.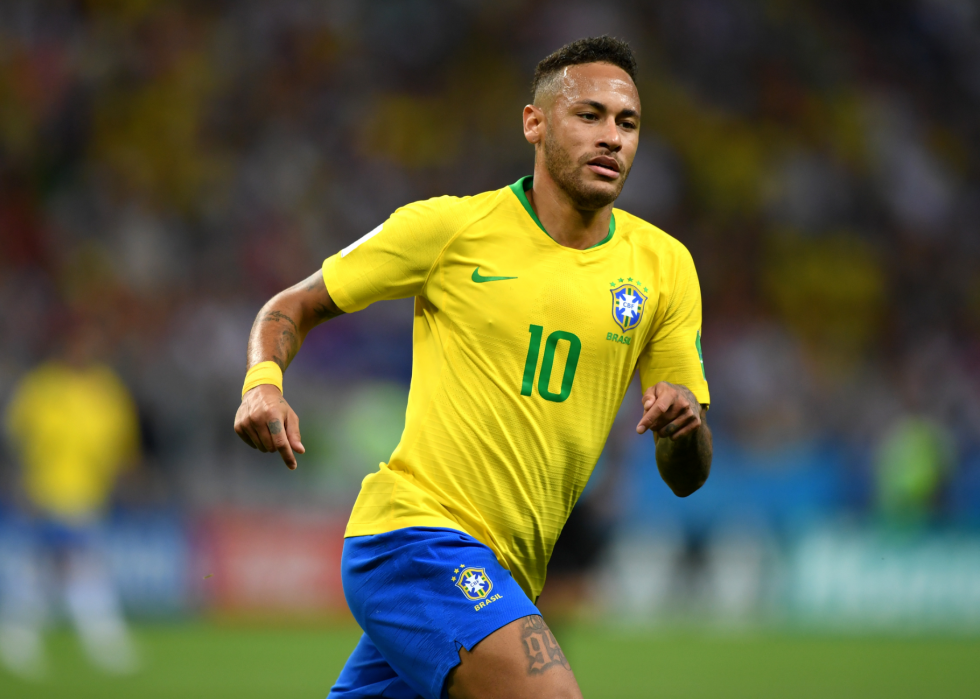 16 / 25
Shaun Botterill // Getty Images
#10. Neymar Jr.
- Followers: 114,840,986
- Following: 998
- Posts: 4,441
Since debuting in 2009, the Brazilian footballer was named as one of Time's most influential people in the world in 2017, and it shows on social media. The 27 year old has taken both the soccer field and Instagram by storm. Photos of Neymar Jr.'s life on the field and playtime with pals dominate his feed.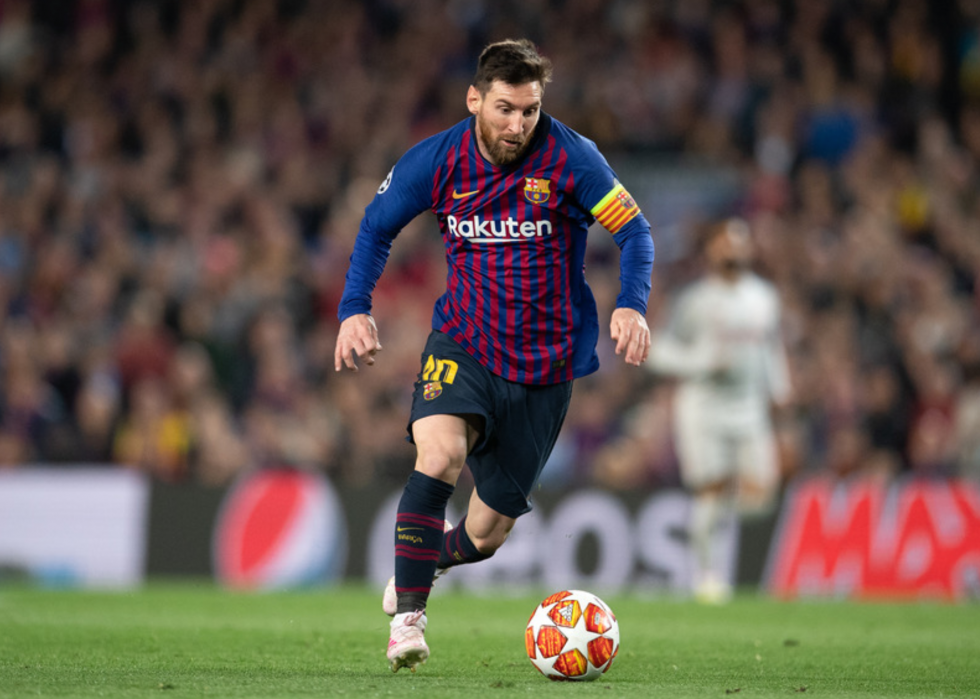 17 / 25
Matthias Hangst // Getty Images
#9. Lionel Messi
- Followers: 116,411,420
- Following: 220
- Posts: 447
Another famous soccer star, Lionel Messi began playing in 2004 and now captains both the Argentinian national team and the club team Barcelona. He's played in the FIFA World Cup and the Olympics. Known as "Leo," he largely posts about soccer and family, with his pics garnering millions of likes on each.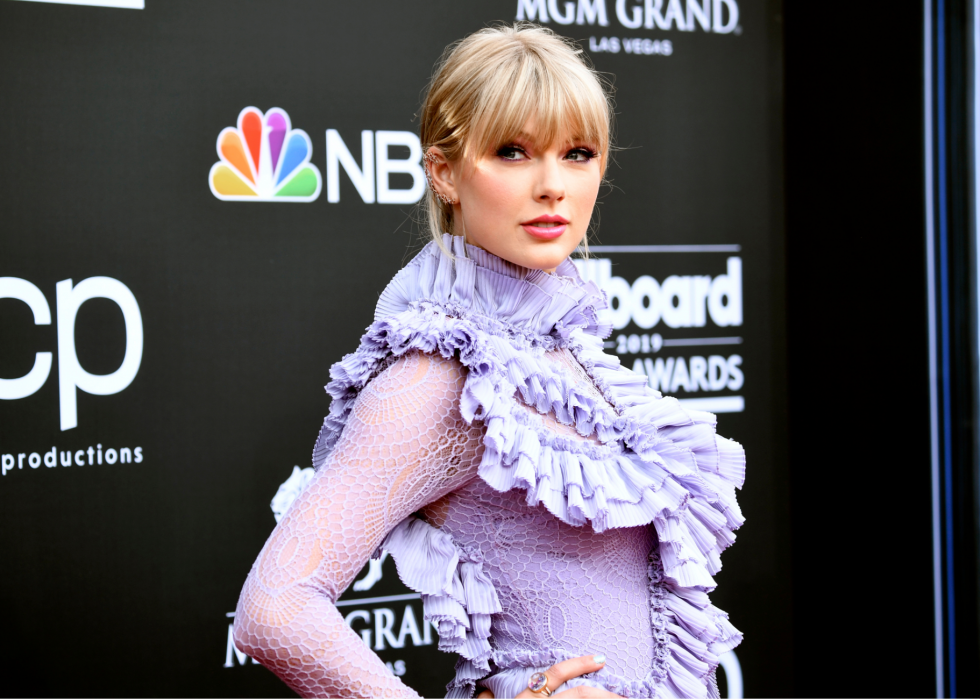 18 / 25
Frazer Harrison // Getty Images
#8. Taylor Swift
- Followers: 116,636,873
- Following: 0
- Posts: 300
Taylor Swift, the country-turned-pop-star, moves from one color palate to the next depending on what "phase" she's in—black and red during the time of her Reputation Tour and, now, pastel pinks, purples, and turquoises for her upcoming album. She also uses her account to countdown to releases and hype up her fans.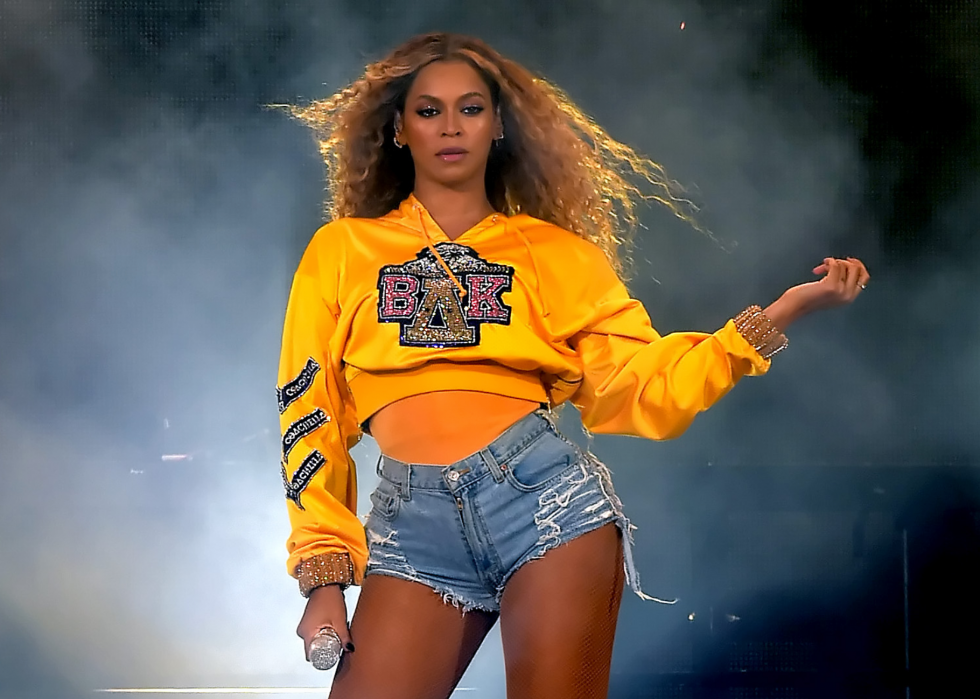 19 / 25
Kevin Winter // Getty Images
#7. Beyoncé
- Followers: 127,535,396
- Following: 0
- Posts: 1,773
On Instagram, she slays. The famous singer is notoriously private and Bey's Insta rarely gives fans a peek into her private life. Instead, it's dominated by fashionable photos and images from concerts. Still, it seems to work well for her: Queen Bey, who first sang with Destiny's Child in the 1990s and early 2000s, has more than 127 million followers. And her fans—the Bey Hive—aren't afraid to get nasty on her behalf: In the wake of the release of her album "Lemonade," they attacked the photos of a woman they believed Beyoncé was referencing in one of the songs.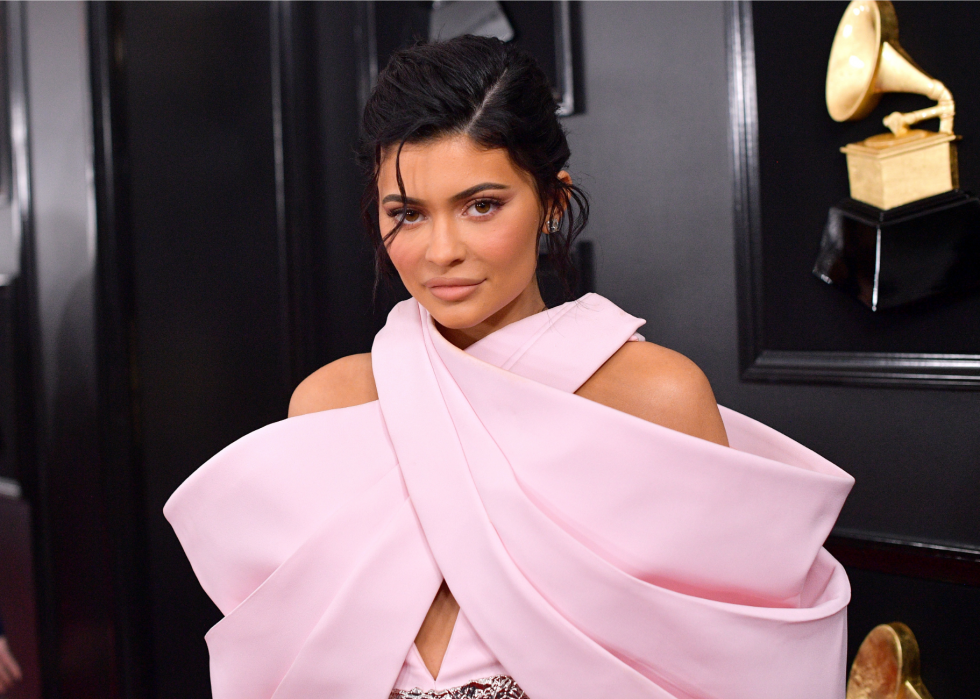 20 / 25
Matt Winkelmeyer // Getty Images
#6. Kylie Jenner
- Followers: 133,640,326
- Following: 125
- Posts: 5,900
The youngest Kardashian sister is famous for her large lips, flawless selfies, and, oh yeah, for being the youngest self-made billionaire in history, according to Forbes. She regularly pushes her famous Lip Kits on her Instagram account—which may be why they regularly sell out.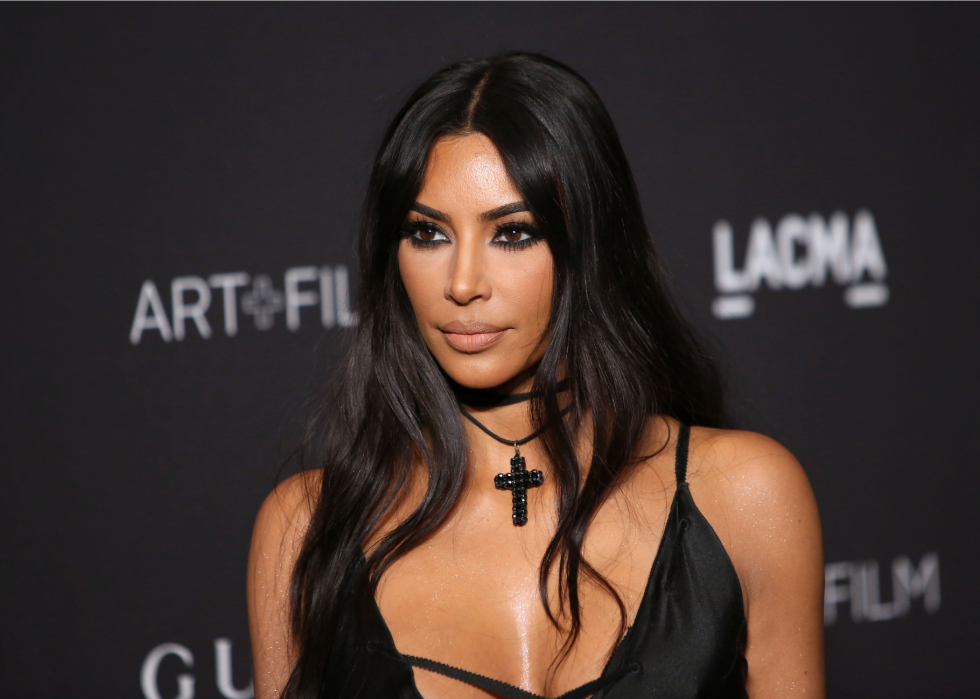 21 / 25
Jesse Grant // Getty Images
#5. Kim Kardashian West
- Followers: 136,467,566
- Following: 85
- Posts: 4,800
As the most famous Kardashian sister, Kim's posts show off her famous curves, and feature her children and husband Kanye West. Fans and foes alike keep a close eye on all the going ons on her account, whether she's unfollowed folks, gets paid major bucks for a sponsored post, or makes controversial posts.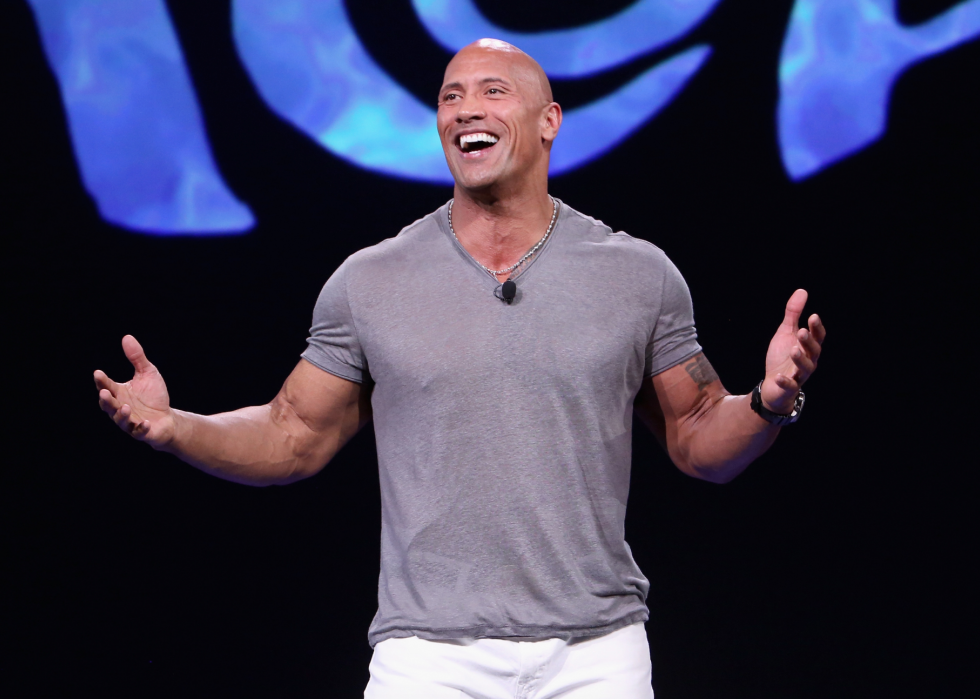 22 / 25
Jesse Grant // Getty Images
#4. Dwayne "The Rock" Johnson
- Followers: 140,634,269
- Following: 359
- Posts: 4,231
Famous actor The Rock isn't afraid to get personal on the 'gram: He posts about everything from family to life on the set to videos of his intense workouts—no surprise, since he started out as a professional wrestler, winning his first WWF Championship in 1998. He also takes to Instagram Live—once even crashing the Instagram Live Q&A being done by his pal Kevin Hart. His Instagram is so beloved that even Vogue featured it.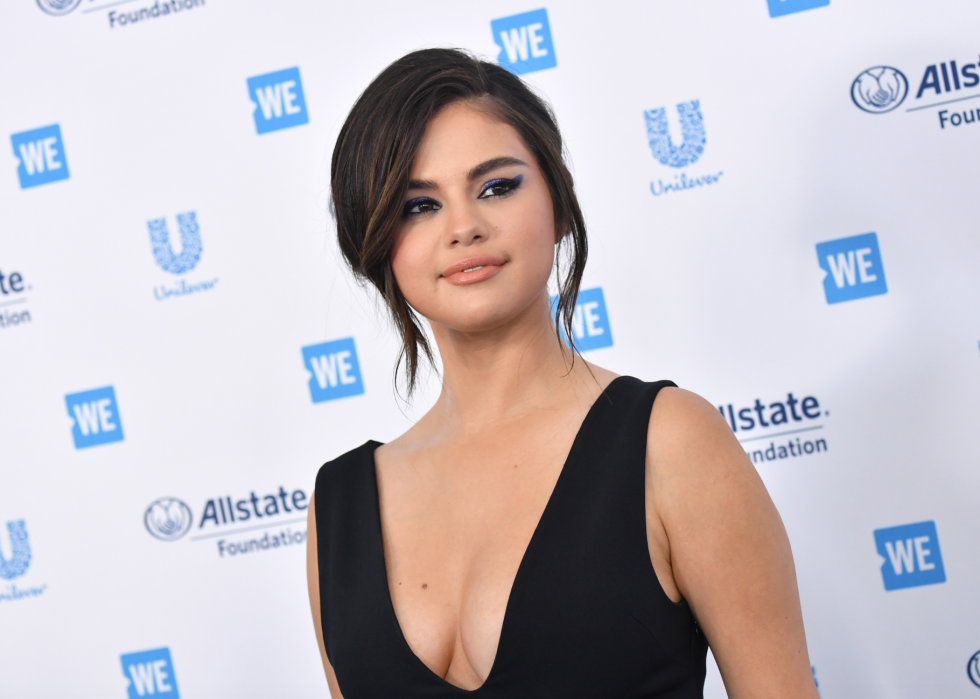 23 / 25
Emma McIntyre // Getty Images
#3. Selena Gomez
- Followers: 149,482,506
- Following: 59
- Posts: 1,486
The singer, who first rose to fame on the Disney Channel in the mid-2000s, posts both promotional material for her songs and paid partnerships, as well as personal pics with family and friends. Plenty of fellow celebrities follow her, too: A recent bikini pic generated likes and comments from the likes of Halle Berry, Sarah Hyland, and Dua Lipa.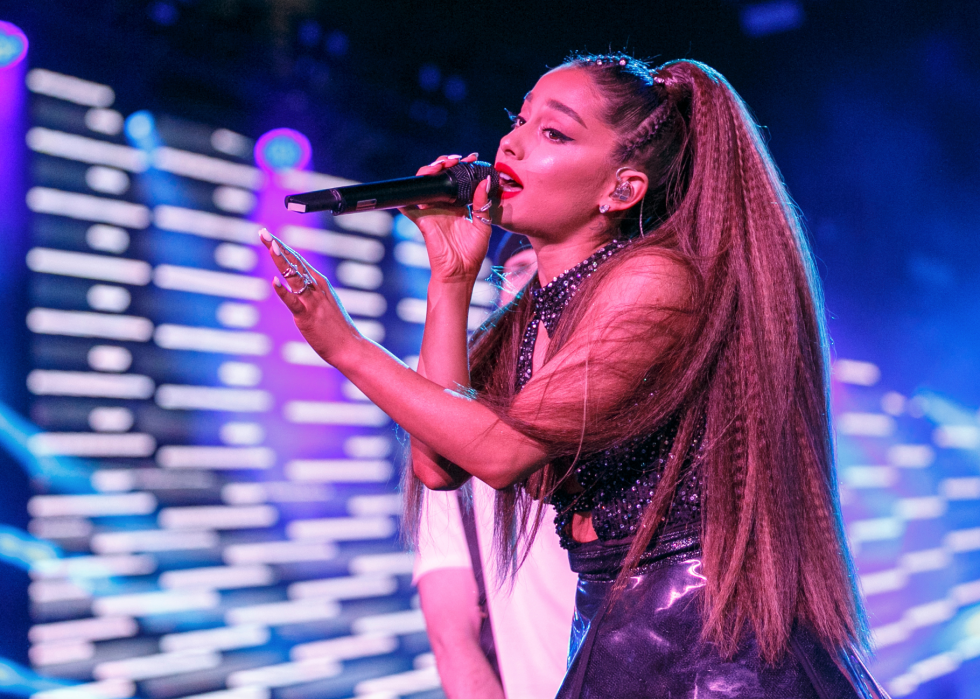 24 / 25
Rich Polk // Getty Images
#2. Ariana Grande
- Followers: 153,119,042
- Following: 780
- Posts: 4,117
Earlier this year, Ariana surpassed Selena Gomez to become the most-followed woman on Instagram. Though most famous as a singer, Grande first grabbed the spotlight as an actress in a recurring role for the 2010–2013 Nickelodeon show "Victorious." Her posts (which are mostly black-and-white with hints of purples and pinks) include pics of her friends, stills and clips from her concerts, and plenty of selfies. She also posts about her many tattoos — last year, there was a much-publicized debacle when she posted about a tattoo that was meant to read "seven rings" in kanji, but actually meant "BBQ grill."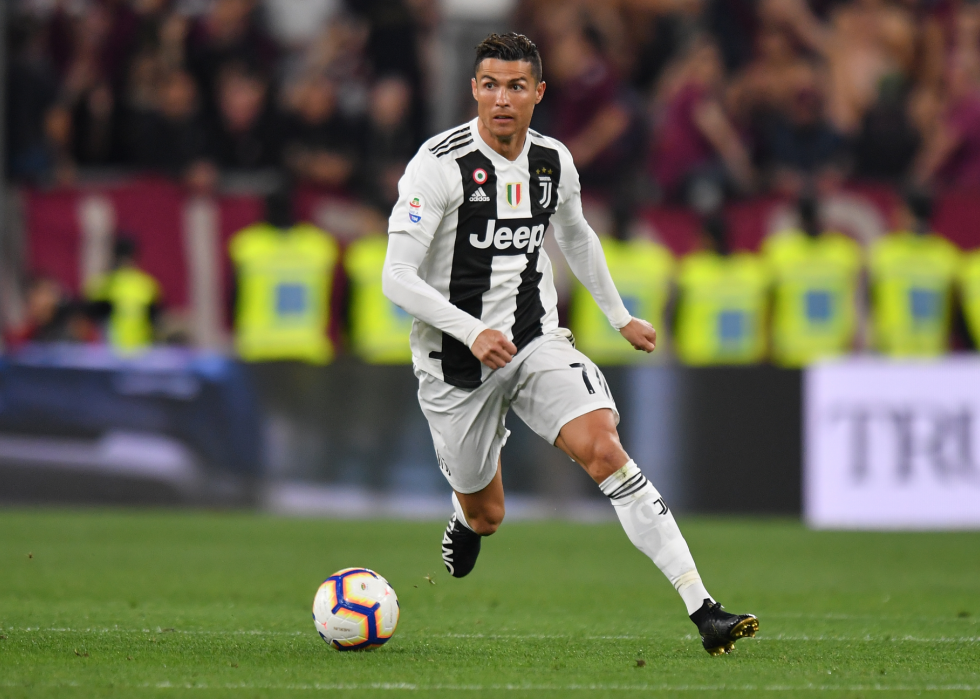 25 / 25
Tullio M. Puglia // Getty Images
#1. Cristiano Ronaldo
- Followers: 163,927,035
- Following: 433
- Posts: 2,531
The famous Portuguese football player, who was first signed by a professional team in 2003, is considered one of the top soccer players in history, so it may be no surprise that fans eat up his posts, which mostly chronicle his professional life from making goals to recovering afterward. He's certainly not shy about showing off his athletic physique either.