Can you answer these real 'Jeopardy!' clues about TV shows?
Created by Merv Griffin, "Jeopardy!" first hit the airwaves in 1964 to become the second highest-rated daytime game show of its time. In 1975, scheduling changes resulted in a ratings drop and the show was unceremoniously canceled. On the heels of some short-lived revivals, a daily syndicated version debuted in 1984. Serving as host was a poised and even-tempered man by the name of Alex Trebek, who remained in his role until his death Nov. 8 from pancreatic cancer.
For those who are (miraculously) unaware, "Jeopardy!" distinguishes itself by way of a rather unconventional trivia method. Specifically, three contestants are presented with the answer to a question, and then tasked with providing the question that's just been answered. The first contestant to guess the proper question receives the associated cash value, and then chooses the next answer. Mixing things up are Daily Doubles, where the contestant can place a wager on the answer and question at hand. The action culminates with Final Jeopardy, in which each contestant must once again bet on him or herself before answering the question, or should one say questioning the answer?
Part of the fun of watching "Jeopardy!" is playing along at home. Now, Stacker puts those homegrown skills to the test. Culling from the "Jeopardy!" archives—actual questions and answers from previous episodes—Stacker provides a "clue" about TV shows and then presents the answer in the form of a question. Can you answer these real "Jeopardy!" questions about TV shows? Find out here.
You may also like: Can you answer these real Jeopardy! questions about politics?
Clue #1
Clue: Steven Bochco's 1990 experiment; it featured singing murderers, juries, and politicians.
- Category: TV Misguided
- Value: $2,000
- Date episode aired: June 30, 2009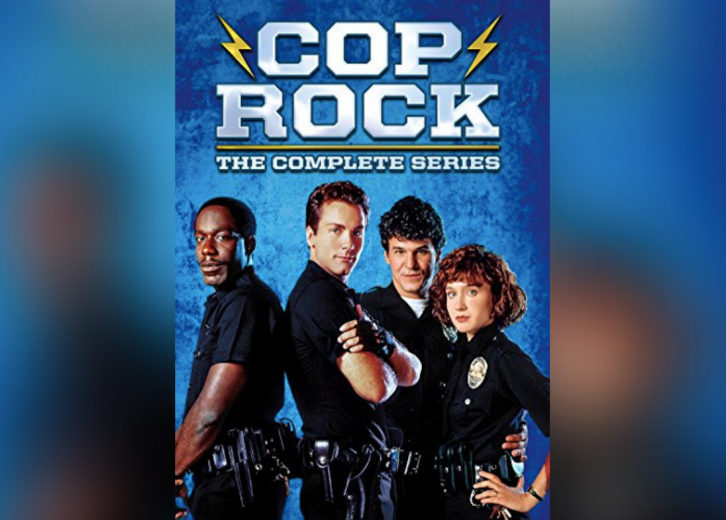 Answer #1: What is "Cop Rock?"
Steven Bochco was behind some of the best cop dramas in television history, as well as this total misfire. Combining procedural plotlines with musical renditions and touches of dark comedy, the series was canceled after just 11 episodes. It later cracked the top 10 on TV Guide's list of The Worst TV Shows of All Time.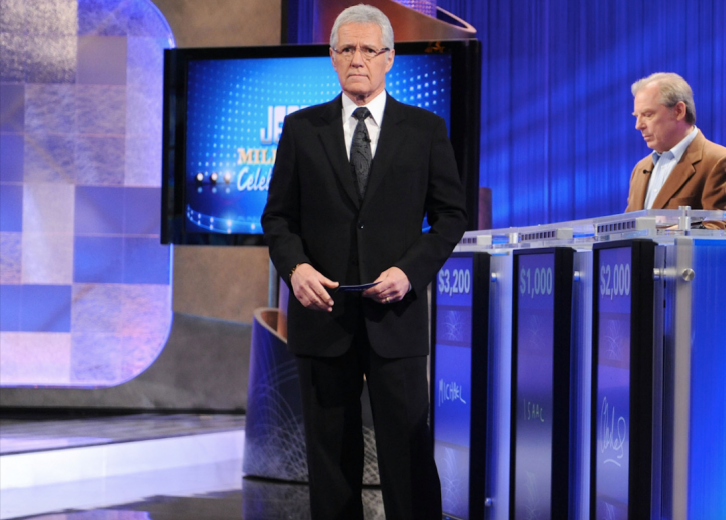 Clue #2
Clue: Peter Capaldi replaced Matt Smith as the Time Lord on this British TV series.
- Category: Pop Culture
- Value: $800
- Date episode aired: July 30, 2014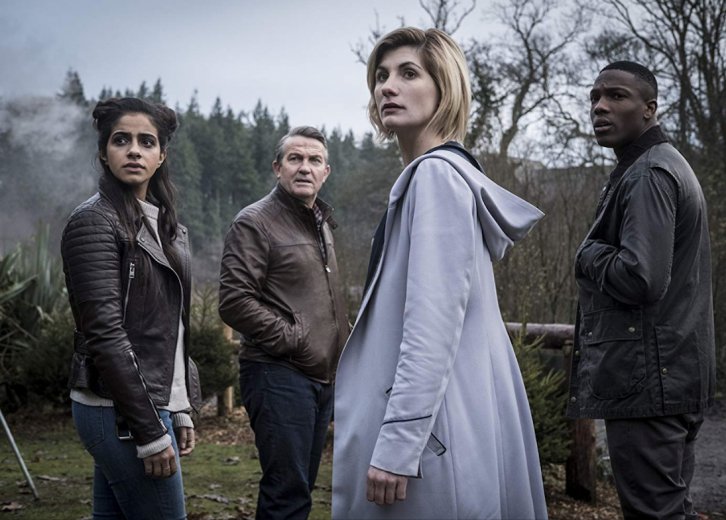 Answer #2: What is "Doctor Who?"
A veritable institution in British popular culture and beyond, "Doctor Who" has been on and off the air since 1963. During that time, no less than 13 people have tackled the title role (and that's not even counting spin-offs). Actress Jodie Whittaker currently plays the Time Lord.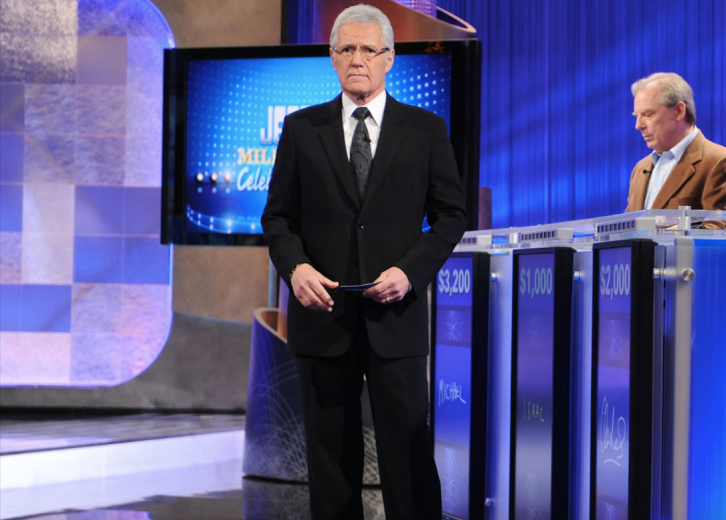 Clue #3
Clue: In this TV drama's "The Supremes" episode, Oscar winner Jessica Yu directed Glenn Close as a court nominee.
- Category: Women Directing Women
- Value: $2,000
- Date episode aired: June 12, 2006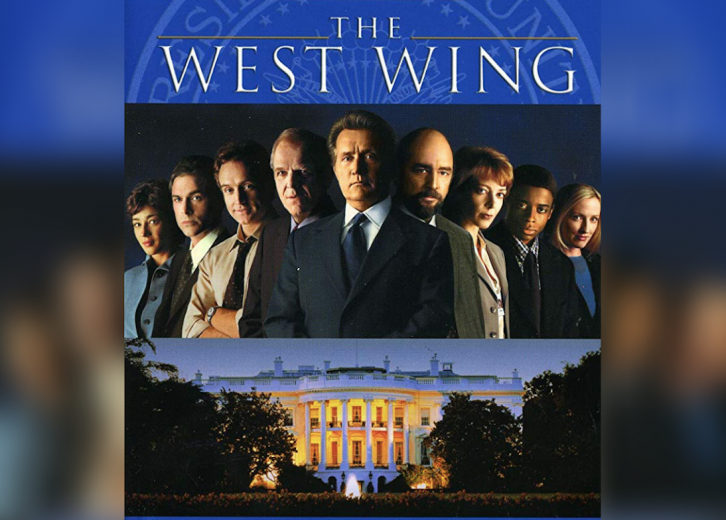 Answer #3: What is "The West Wing?"
Created by Aaron Sorkin, this political drama won the primetime Emmy Award for Best Outstanding Drama Series four years in a row. Jessica Yu directed three episodes between 2001 and 2004.
Clue #4
Clue: This Don Johnson series was derived from a two-word note by NBC's president: "MTV cops."
- Category: Television
- Value: $200
- Date episode aired: March 31, 1995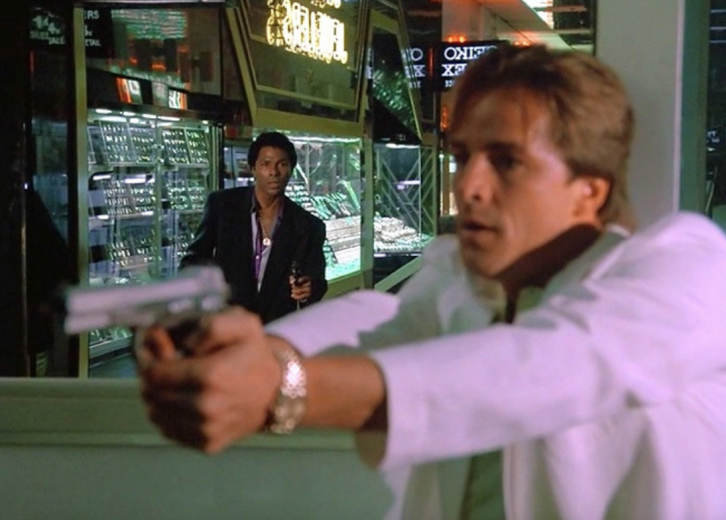 Answer #4: What is "Miami Vice?"
According to legend, it was then-NBC Entertainment Division head Brandon Tartikoff who famously put forth the idea of "MTV Cops" in a brainstorming memo. However, show creator Anthony Yerkovich insists he conceived the idea long before any executive note came his way. Tartikoff initially opposed casting Don Johnson in the lead role, as the actor had already starred in five failed NBC pilots.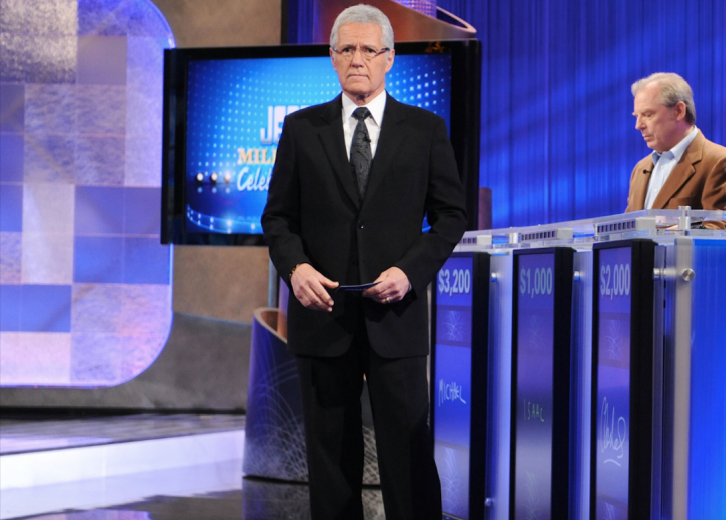 Clue #5
Clue: The over 240-year-old vampire known as Angel first appeared on this TV show.
- Category: Small Screen Vampires
- Value: $400
- Date episode aired: May 26, 2004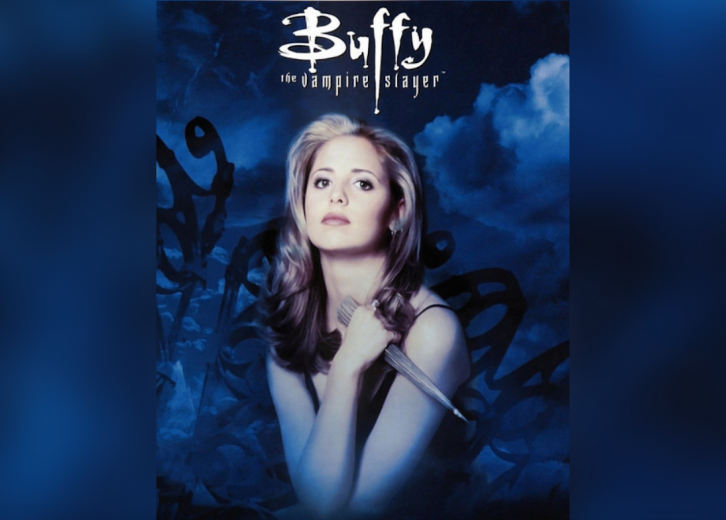 Answer #5: What is "Buffy the Vampire Slayer?"
Played by actor David Boreanaz, Angel first appeared in the premiere episode of this hit series. The romantic relationship between Angel and Buffy would make for some of the show's most compelling plot lines. He was such a popular character that he received an eponymous spin-off series of his own, which ran for five seasons.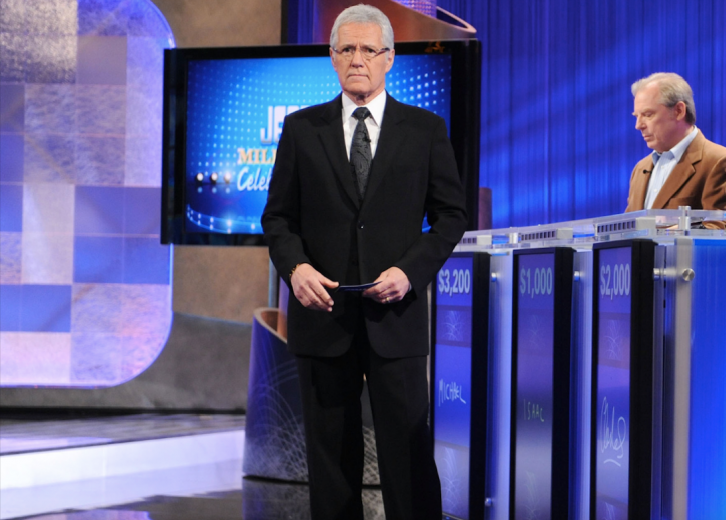 Clue #6
Clue: Bob Odenkirk, in this spin-off: "Lawyers...we're like health insurance. You hope you never need it."
- Category: TV in All Forms
- Value: $400
- Date episode aired: June 3, 2016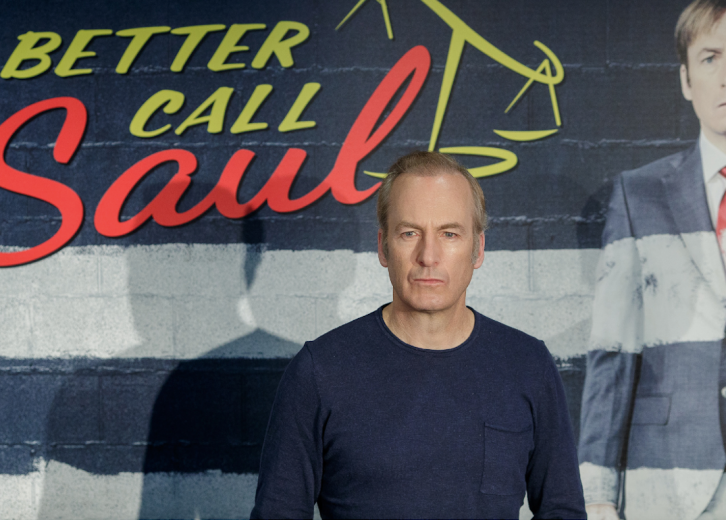 Answer #6: What is "Better Call Saul?"
Sleazy lawyer Saul Goodman (aka Jimmy McGill) debuted as a guest character in season two of "Breaking Bad," becoming a series regular by season three. After the show ended, character creators Vince Gilligan and Peter Gould decided to explore Goodman's origin story. They originally conceived a straightforward comedy series, until realizing that the journey from Jimmy McGill to Saul Goodman worked better as a drama with comedic elements.
Clue #7
Clue: "You're not the boss of me now! You're not the boss of me now! You're not the boss of me now and you're not so big!"
- Category: TV Theme Songs
- Value: $800
- Date episode aired: Sept. 3, 2001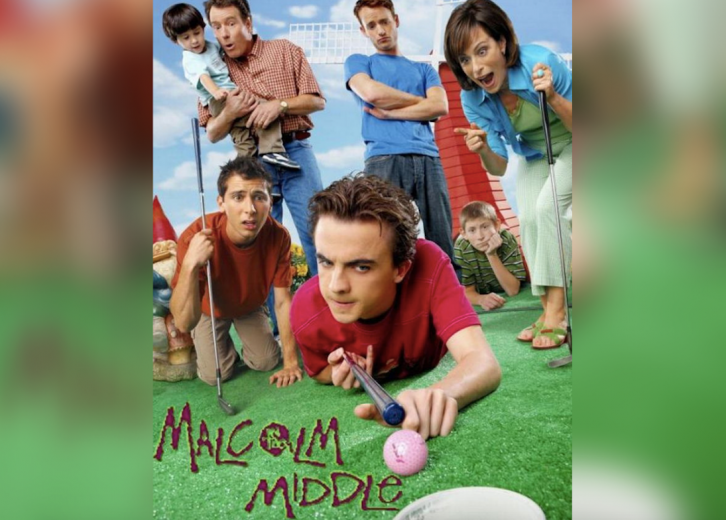 Answer #7: What is "Malcolm in the Middle?"
Alternative rock band They Might Be Giants wrote and performed the theme song for this wildly popular sitcom. The song would go on to become a success in its own right, landing on charts around the world and winning the band its first Grammy Award. Featured in the MTV music video are characters and set pieces lifted straight from the show.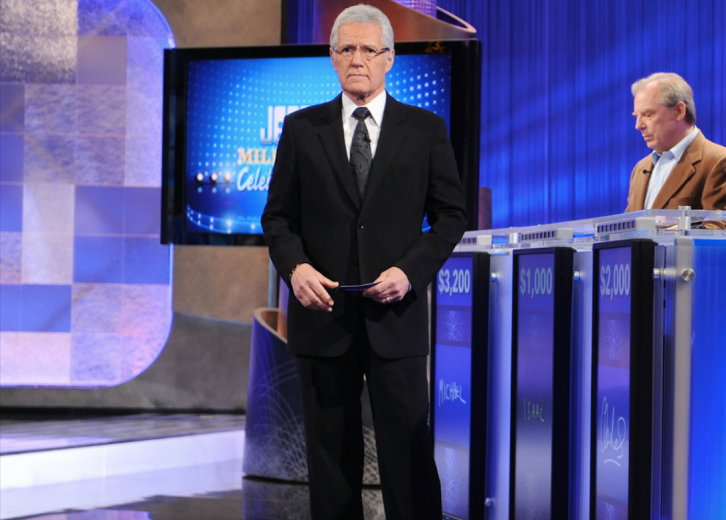 Clue #8
Clue: It was Rob Petrie and Chachi as crime-solving sawbones on this long-running CBS hit.
- Category: M.D. TV
- Value: $2,000
- Date episode aired: June 13, 2006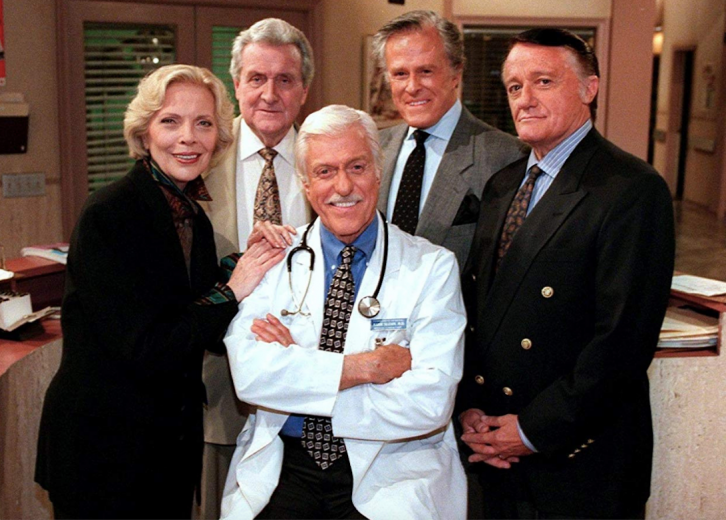 Answer #8: What is "Diagnosis Murder?"
Blending elements of mystery and comedy, this "Jake and the Fatman" spin-off series ran for eight seasons on CBS. Scott Baio—who'd previously played Chachi on "Happy Days"—only starred in the first two seasons. At the heart of every episode was a crime-solving doctor played by Dick Van Dyke, who'd once starred as Rob Petrie in "The Dick Van Dyke Show."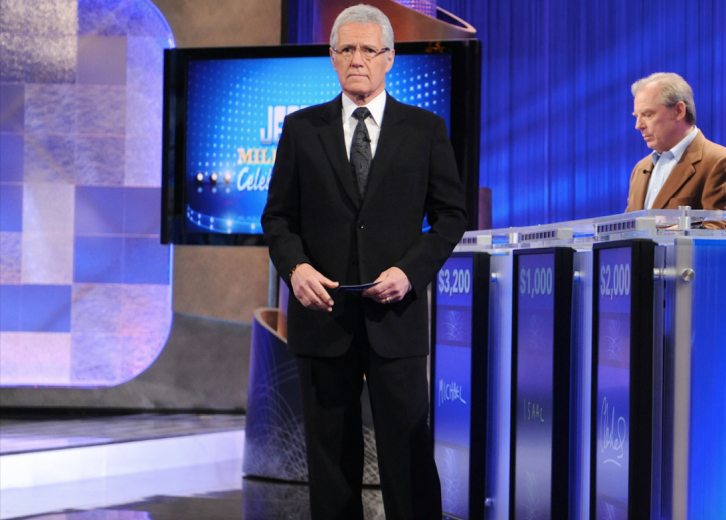 Clue #9
Clue: Dean Martin hosted several of these, in which celebrities were insulted by their peers.
- Category: Edible TV
- Value: $200
- Date episode aired: June 13, 2001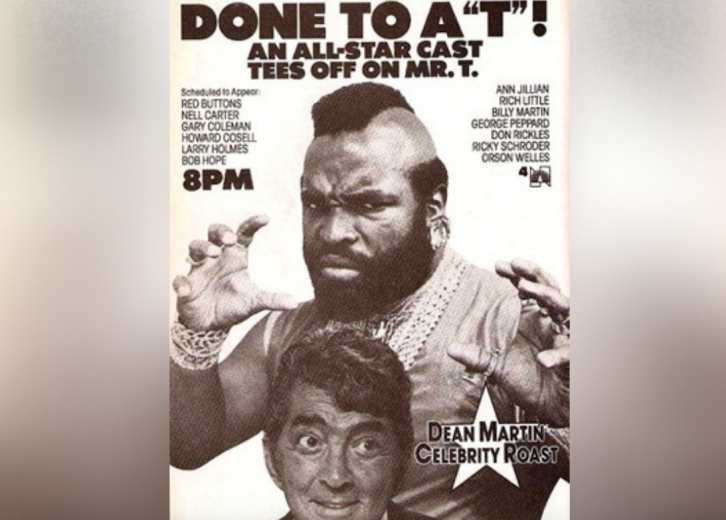 Answer #9: What are roasts?
Long before Comedy Central revived the celebrity roast for television in 1998, it was a long-running tradition hosted by entertainer Dean Martin. Some of Martin's most famous roastees were Johnny Carson, Ronald Reagan, Truman Capote, Muhammad Ali, Hugh Hefner, and numerous others. Nowadays, Roastmaster General Jeff Ross keeps the tradition alive by way of specials and competitions.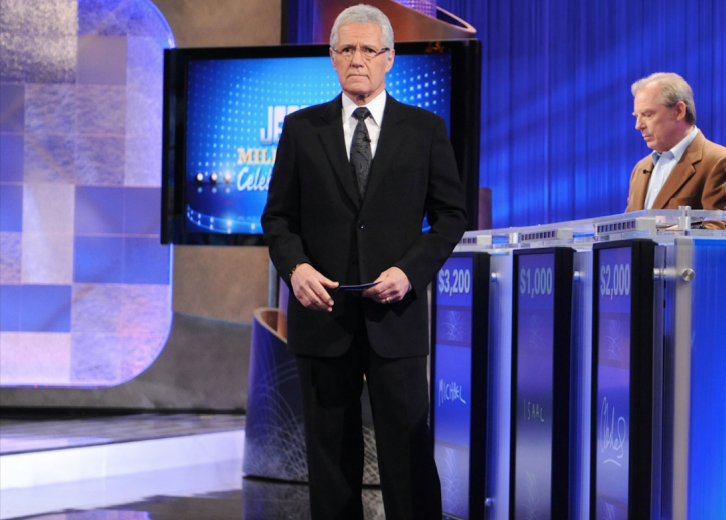 Clue #10
Clue: Kyle Chandler, Connie Britton, Zach Gilford
- Category: TV Casts
- Value: $1000
- Date episode aired: June 10, 2009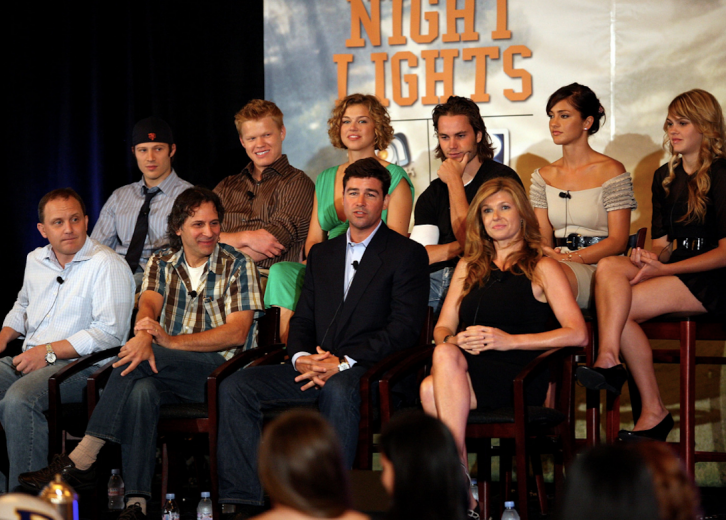 Answer #10: What is "Friday Night Lights"?
Kyle Chandler and Connie Britton played Eric and Tami Taylor in this NBC football drama, which ran for five seasons and eventually gained a cult following. Inspired by the strength of their fictional marriage, both actors insisted that their characters remain loyal to one another. Zach Gilford starred as Matt Saracen, Panthers quarterback and occasional boyfriend to the Taylors' daughter.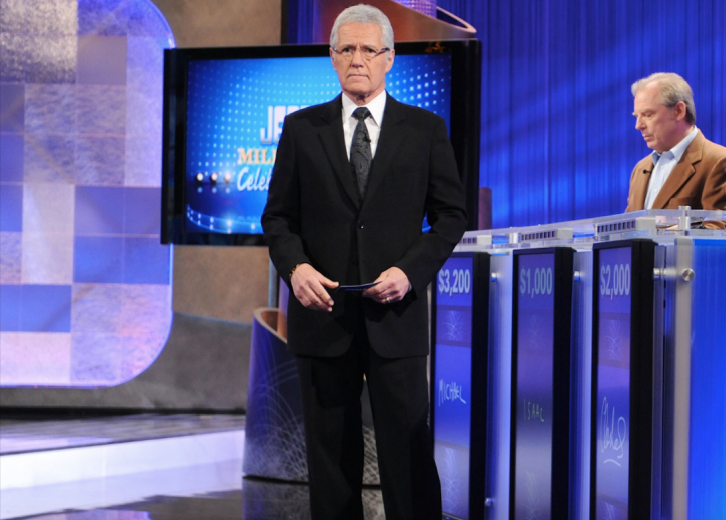 Clue #11
Clue: Jonathan Winters provided many mirthful moments as Mearth, the enormous child of this title couple.
- Category: TV Actors & Roles
- Value: $300
- Date episode aired: July 21, 1999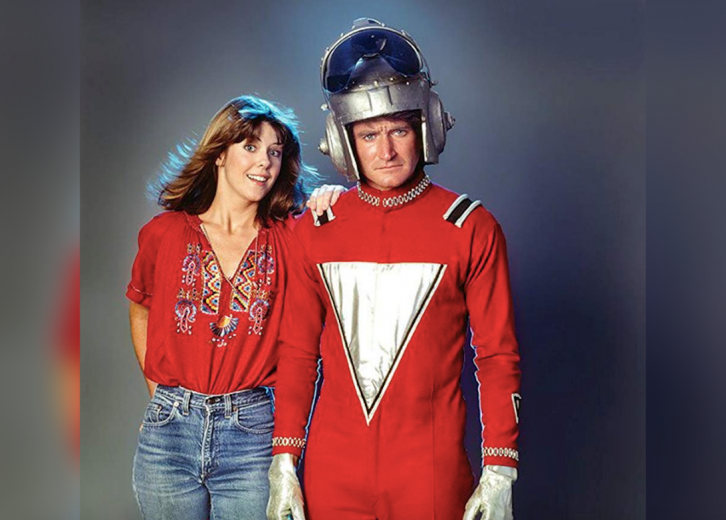 Answer #11: Who are Mork & Mindy?
A spin-off of "Happy Days," "Mork & Mindy" centered on the adventures of a wacky Orkan alien (Robin Williams) and his human roommate (Pam Dawber). In season four, Mork lays an egg and produces a full-grown man-baby (Jonathan Winters). As it turned out, Orkan babies age backward.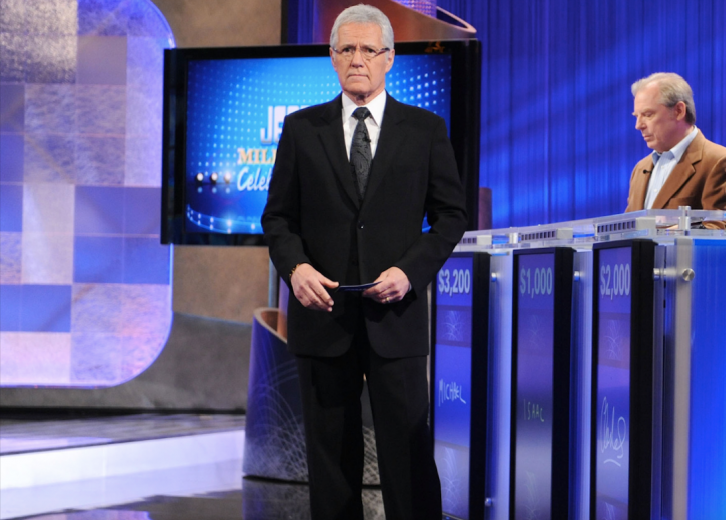 Clue #12
Clue: This sitcom topped the ratings for five seasons in a row, from 1971 to 1976.
- Category: TV Trivia
- Value: Daily Double $500
- Date episode aired: April 6, 1988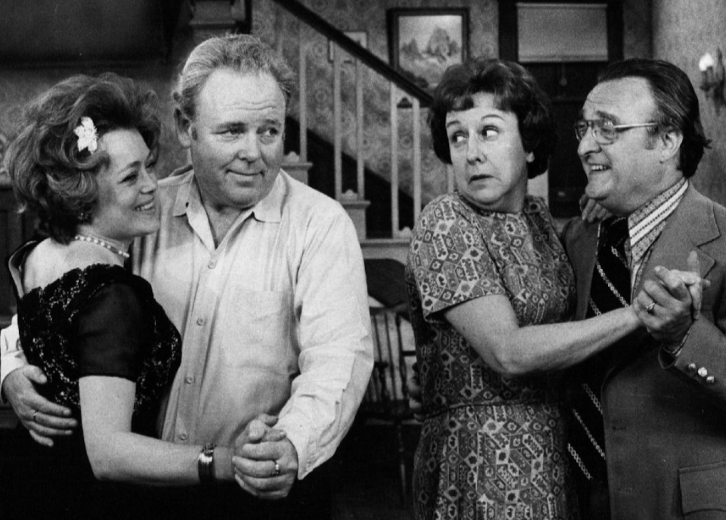 Answer #12: What is "All in the Family"?
Grappling with a range of controversial issues, Norman Lear's iconic sitcom was so edgy for its time that the earliest episodes came with a trigger warning. Despite its purposefully offensive tone, the show became the biggest hit on television by its second season. Multiple spin-offs would follow, including "Maude" and "The Jeffersons."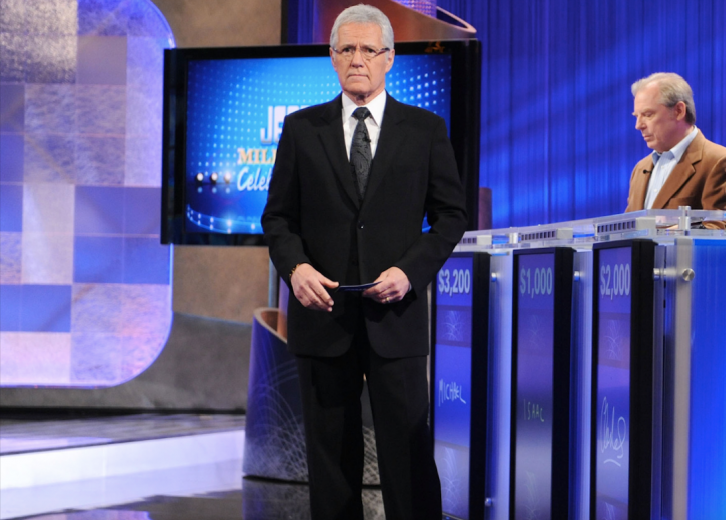 Clue #13
Clue: Eastman Medical Center hired this very young title M.D.
- Category: TV Hospitals
- Value: $200
- Date episode aired: July 1, 2003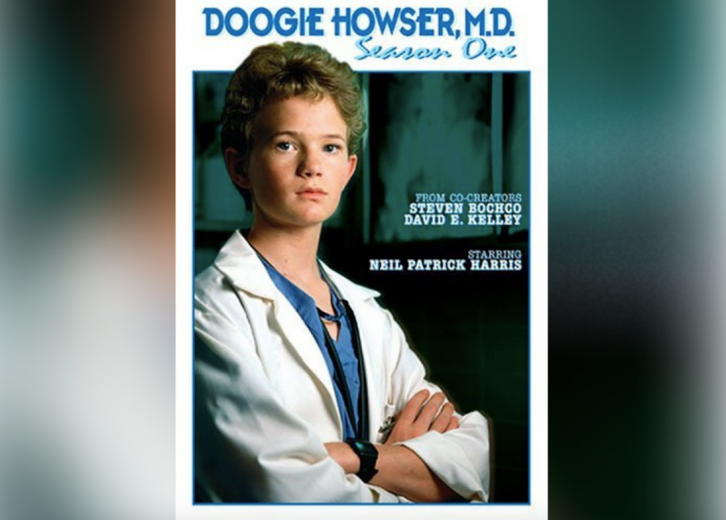 Answer #13: Who is Doogie Howser?
Neil Patrick Harris was just 16 when he landed the title role in "Doogie Howser, M.D.," which ran for four seasons and earned him a Golden Globe nomination. After struggling to break out from under Doogie's shadow, Harris revitalized his career by playing a parodied version of himself in "Harold & Kumar Go to White Castle." It would all lead up to his hilarious turn as Barney Stinson in the popular sitcom, "How I Met Your Mother." Harris also is a Broadway star.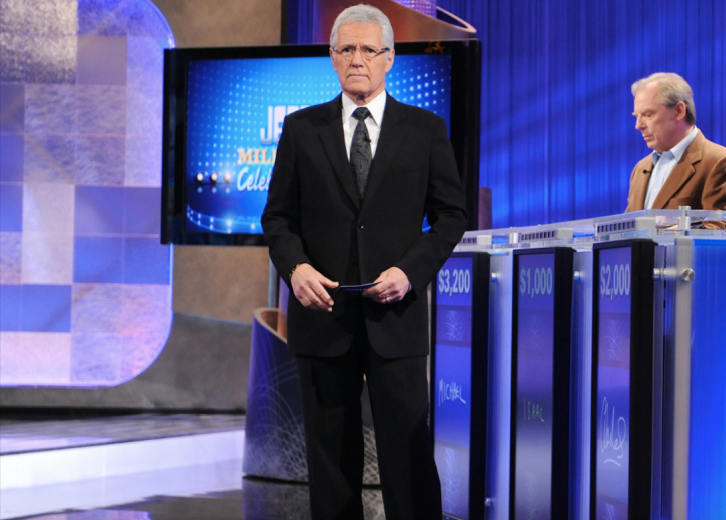 Clue #14
Clue: In a 1992 episode of this series, Urkel and Carl took their grudge match to TV's "American Gladiators."
- Category: TV Sitcoms
- Value: $300
- Date episode aired: Nov. 8, 1993
Answer #14: What is "Family Matters?"
The ongoing tension between a cop named Carl Winslow (Reginald VelJohnson) and his nerdy neighbor Steve Urkel (Jaleel White) helped make this sitcom a veritable smash hit. Eventually, Urkel's popularity turned the show into little more than a cloying chronicle of his ongoing exploits. And to think Urkel was originally supposed to appear in just one episode.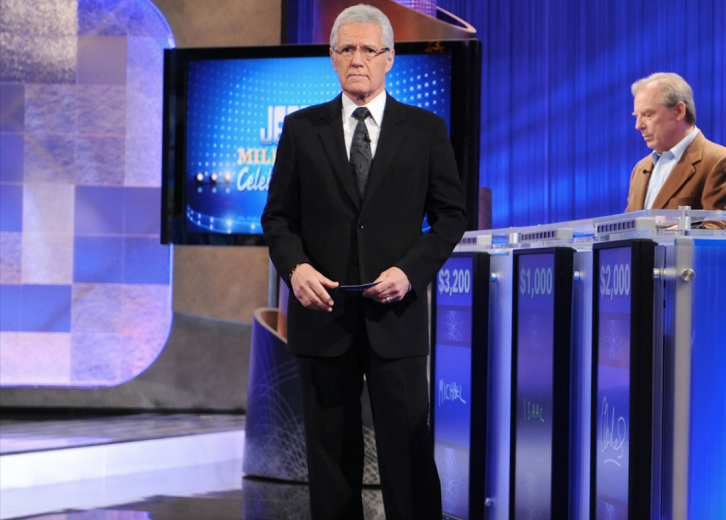 Clue #15
Clue: A real "American Beauty," Alan Ball created this drop-dead gorgeous HBO series.
- Category: Somebody Wrote That
- Value: $1600
- Date episode aired: July 20, 2005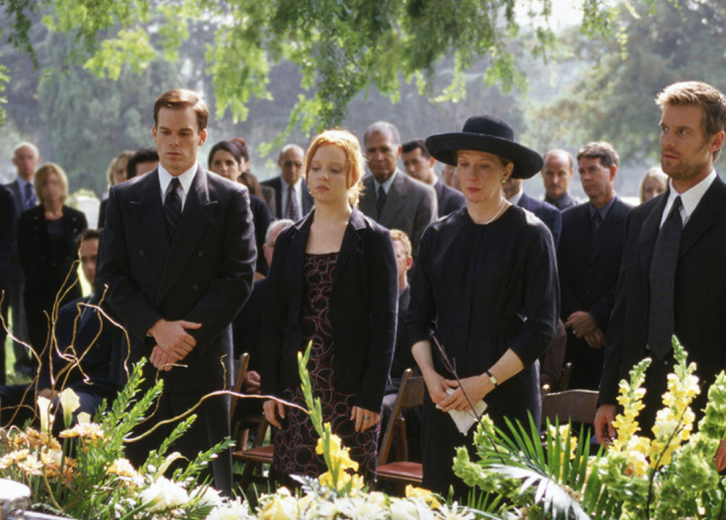 Answer #15: What is "Six Feet Under?"
Hollywood veteran Alan Ball caught his earliest breaks on the small screen, writing for the sitcoms "Grace Under Fire" and "Cybill." His script for the 1999 film "American Beauty" won him a slew of awards, including an Oscar for Best Original Screenplay. Soon afterward, he created "Six Feet Under" for HBO, followed by "True Blood."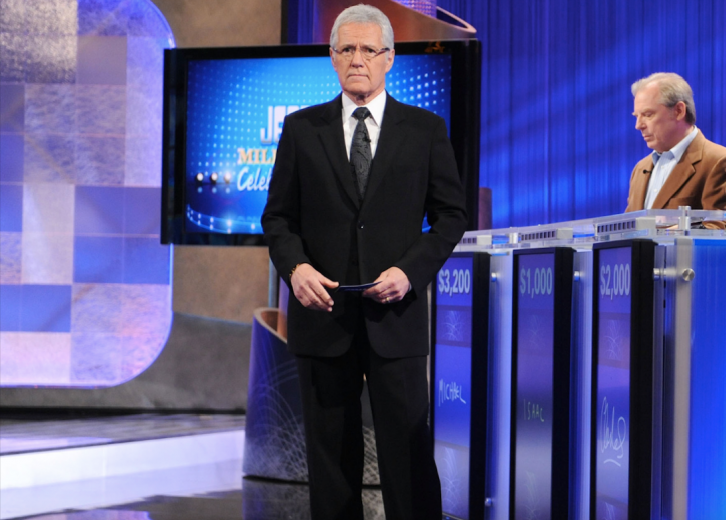 Clue #16
Clue: Carl Reiner won three Emmys for writing for this sitcom on which he occasionally played TV comedian Alan Brady.
- Category: 1960s Television
- Value: $2,000
- Date episode aired: March 25, 2013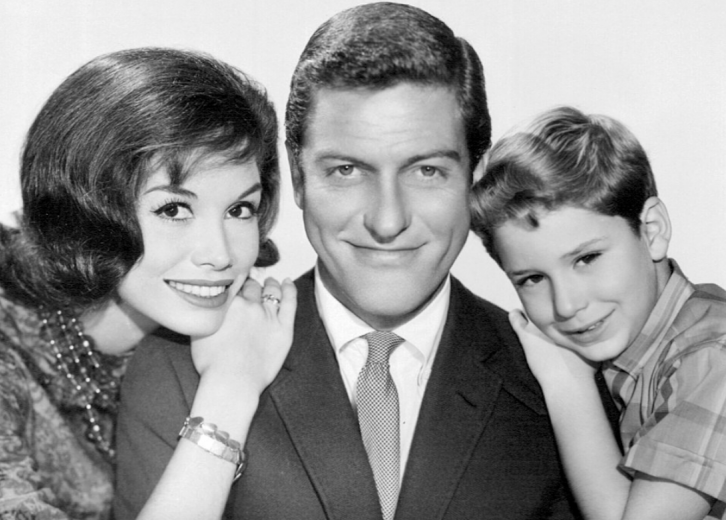 Answer #16: What is "The Dick Van Dyke Show?"
Comedy legend Carl Reiner created a sitcom called "Head of the Family" in 1959, casting himself in the lead role. After the show failed to find an audience, it was re-cast and then re-titled as "The Dick Van Dyke Show." The rest is television history.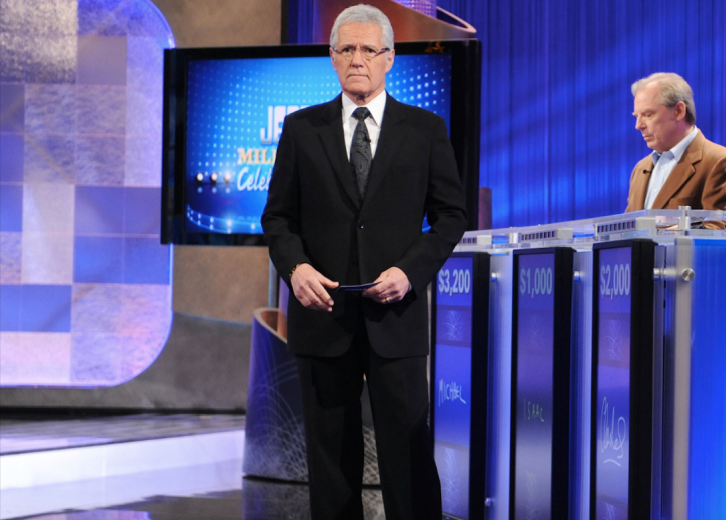 Clue #17
Clue: Henry Mancini's music from this Craig Stevens TV series won "Album of the Year" in 1959.
- Category: The Grammy Awards
- Value: $400
- Date episode aired: July 3, 1990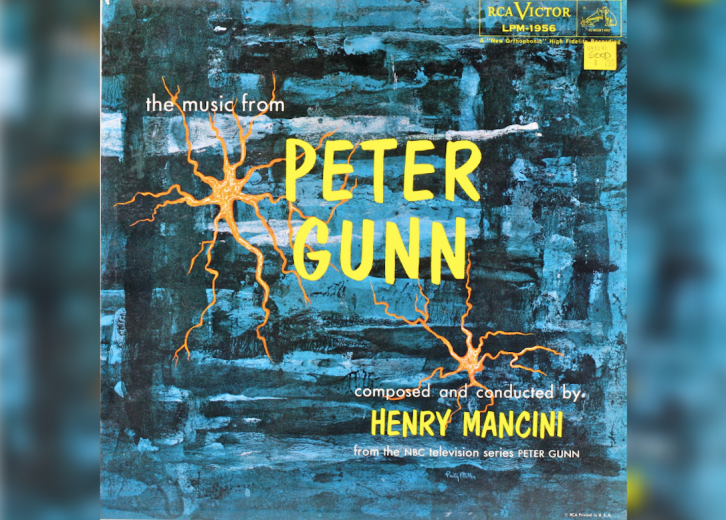 Answer #17: What is "Peter Gunn?"
Few Hollywood composers were as accomplished as Henry Mancini, who scored a bevy of iconic themes for screens big and small. In addition to writing the theme music for the TV show "Peter Gunn," he provided the score for acclaimed movies such as "The Pink Panther" and "Breakfast at Tiffany's." He also once made a cameo in an episode of the hit sitcom "Frasier," as a caller who hates the sound of his own voice.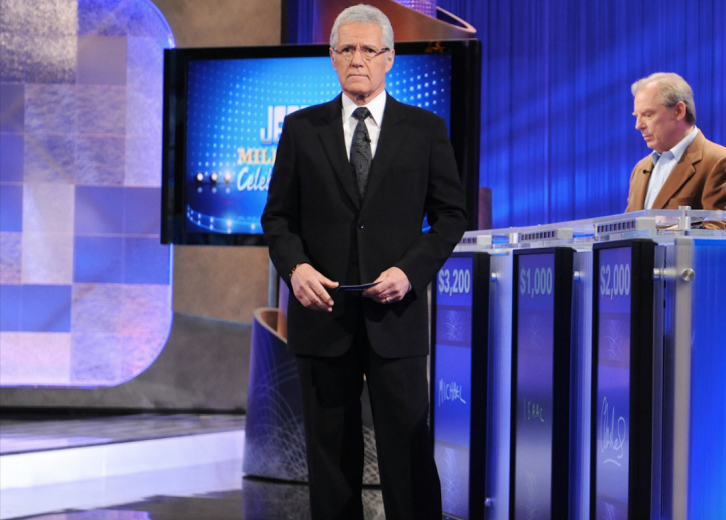 Clue #18
Clue: Lara Flynn Boyle played high school senior Donna Hayward, Laura Palmer's best friend on this series.
- Category: TV Teens
- Value: $500
- Date episode aired: Feb. 19, 1993
Answer #18: What is "Twin Peaks"?
Injecting the soap opera template with signature surrealism, David Lynch's "Twin Peaks" arrived in 1990 and took the world by storm. When Lynch was forced by network executives to reveal Laura Palmer's killer, he claims it stopped the show's momentum dead in its tracks. Lara Flynn Boyle starred in the first two seasons, but not the prequel movie or the recent revival on Showtime.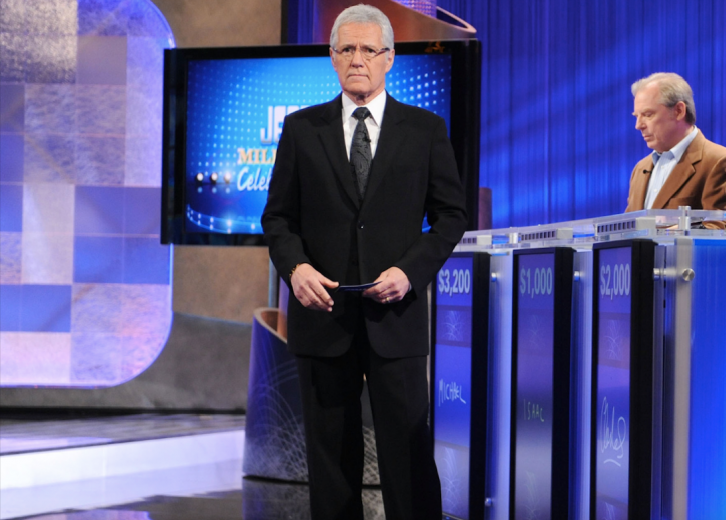 Clue #19
Clue: This Redd Foxx series was based on a British sitcom called "Steptoe and Son."
- Category: TV Trivia
- Value: $100
- Date episode aired: Nov. 2, 1993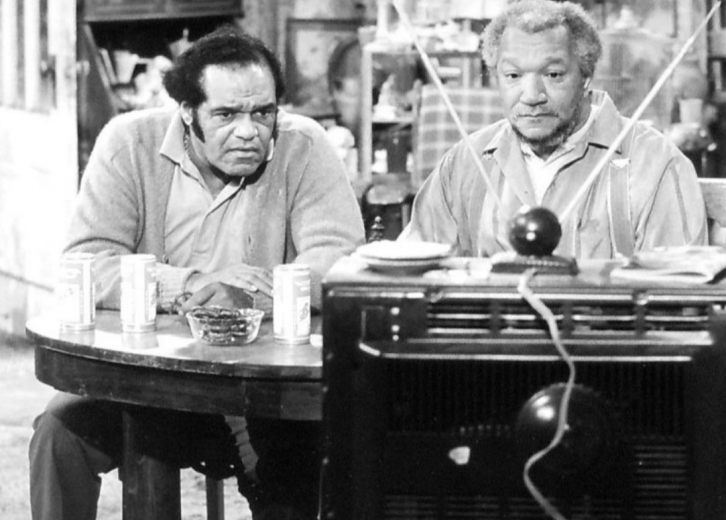 Answer #19: What is "Sanford and Son?"
Redd Foxx was already the "King of the Party Records" and one of the world's greatest stand-up comedians by the time he starred in Norman Lear's classic sitcom. Chronicling the exploits of a cantankerous junk dealer (Foxx) and his peace-loving son (Demond Wilson), the groundbreaking series ran for six seasons. Its British precursor, "Steptoe and Son," landed at #15 on the BBC's list of Britain's Best Sitcoms.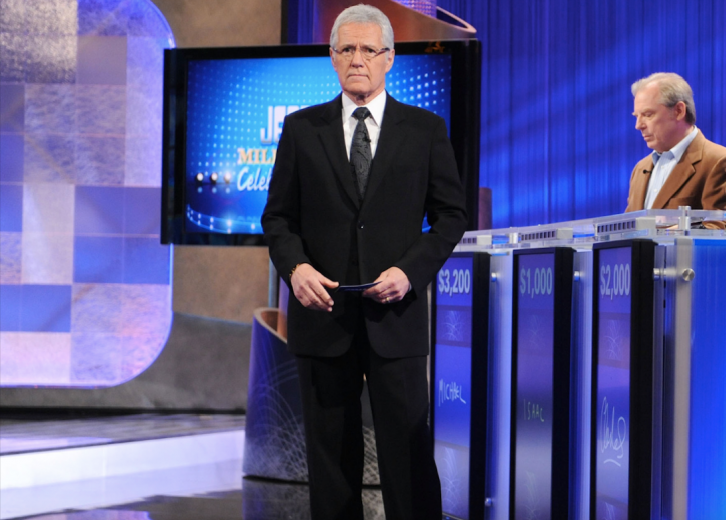 Clue #20
Clue: Woody Harrelson and Matthew McConaughey are cops on a 17-year hunt for a serial killer in this HBO series.
- Category: TV Then & Now
- Value: $1,200
- Date episode aired: May 22, 2014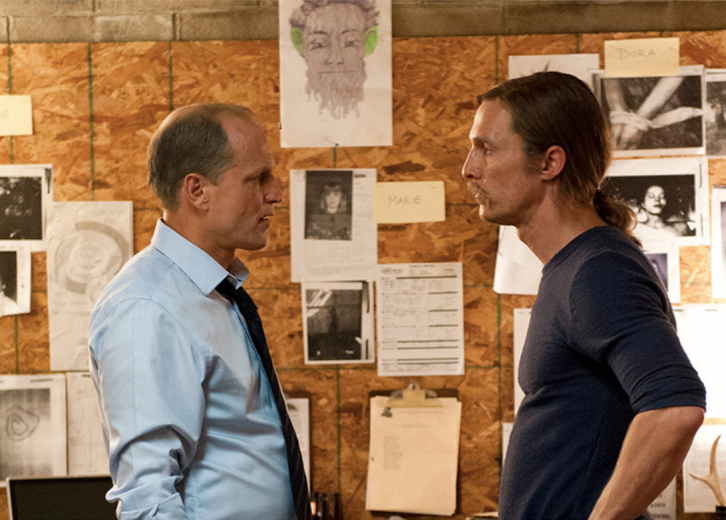 Answer #20: What is "True Detective?"
The first season finale of this acclaimed series almost literally broke the internet, when an influx of viewers caused HBO GO to crash. Actors Woody Harrelson and Matthew McConaughey stayed on board as executive producers for the second and third seasons. Creator Nic Pizzolatto says he has a "really wild" idea for season four, but the show's renewal has not been confirmed by HBO.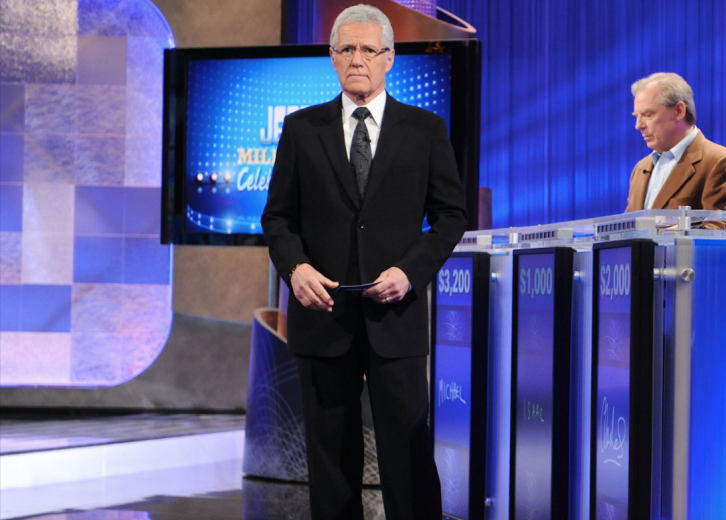 Clue #21
Clue: In 2009 Danny Cahill dropped 239 pounds to claim this title and win the show's $250,000 grand prize.
- Category: Reality TV
- Value: $400
- Date episode aired: April 8, 2010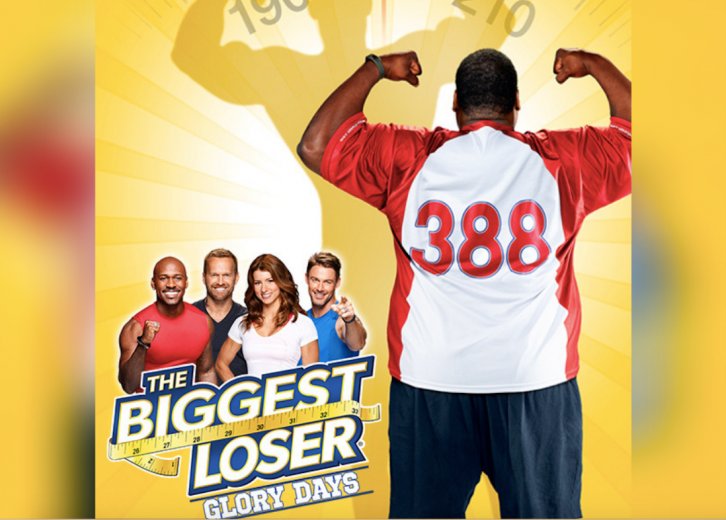 Answer #21: What is "The Biggest Loser?"
The reality TV craze that kicked off at the turn of the century was still going strong by 2009, when Danny Cahill competed in this popular series. His record-breaking feat was topped one year later by Michael Ventrella, who dropped a whopping 264 pounds. Despite his best efforts, Cahill had gained back over 100 pounds by 2016.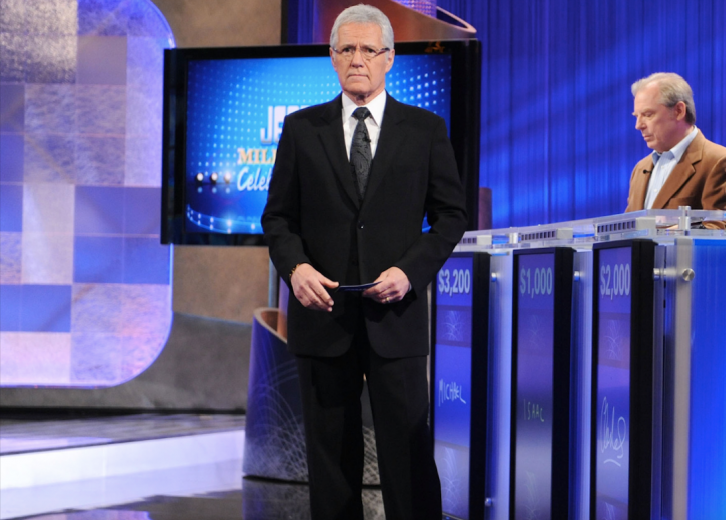 Clue #22
Clue: In a TV movie, the Globetrotters crash-landed on an island where they visited the cast of this '60s sitcom.
- Category: Harlem Globetrottin'
- Value: $200
- Date episode aired: March 1, 2005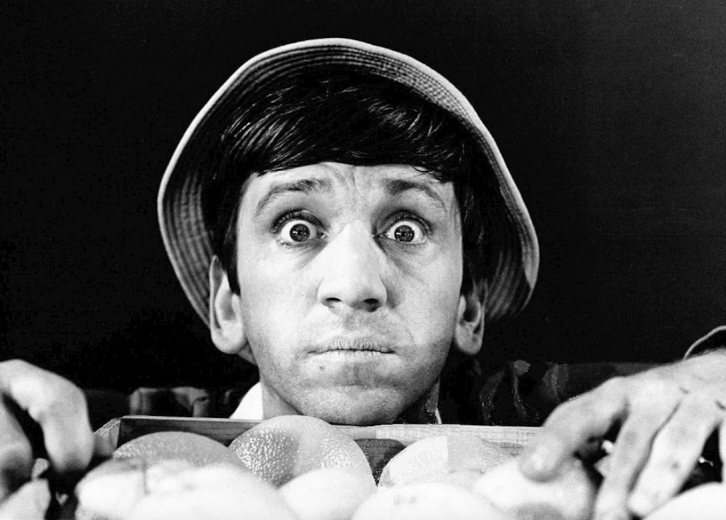 Answer #22: What is "Gilligan's Island?"
In the 1981 TV movie, the Harlem Globetrotters help Gilligan and his crew of characters ward off a greedy millionaire. It was all par for the course for the iconic basketball team, which has made numerous television appearances over the years. Not only that, but the team also has been the subject of two feature films, a variety show, two animated series, and a documentary.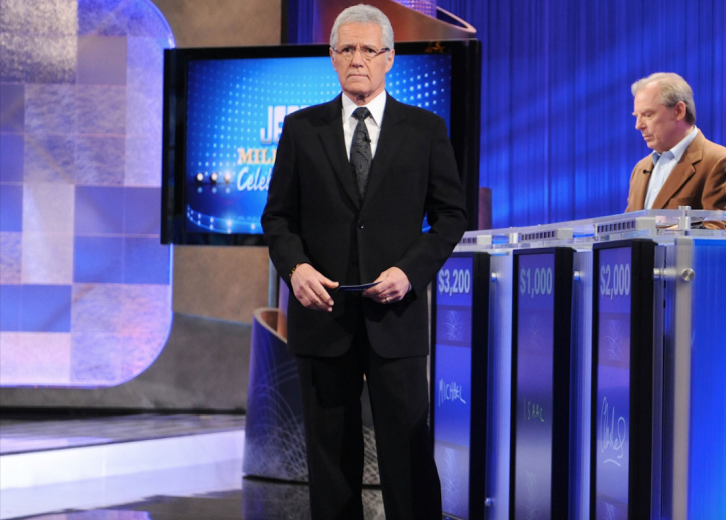 Clue #23
Clue: Fred MacMurray played Dad to Robbie, Chip, and Ernie on this long-running comedy.
- Category: Classic TV
- Value: $200
- Date episode aired: May 3, 2002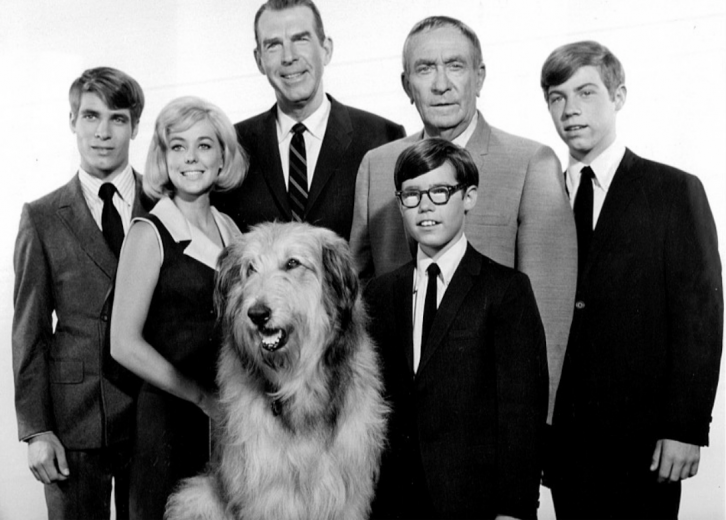 Answer #23: What is "My Three Sons?"
Actor Fred MacMurray had to personally approve each of the actors playing his sons on the show, once passing on a young Ryan O'Neal. The sitcom ran from 1960 to 1972, straddling two cultural landscapes in the process. That 12-year streak also made it one of the longest-running live-action sitcoms of all time.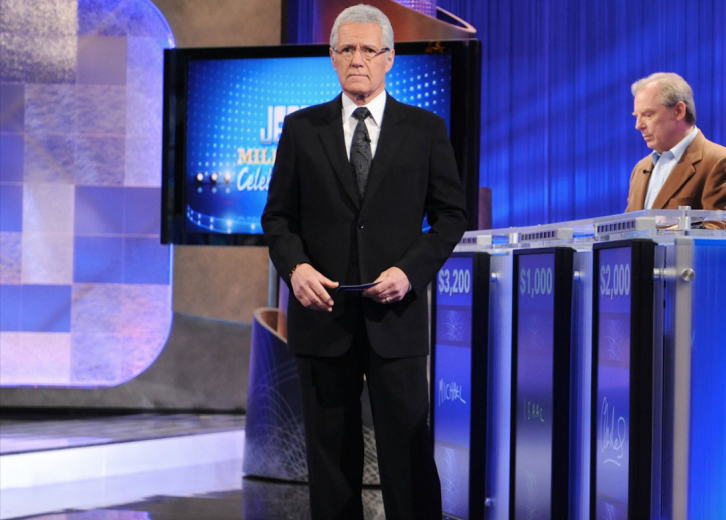 Clue #24
Clue: This host's real middle name is McFeely, and there's a Mr. McFeely in this TV "Neighborhood."
- Category: Television
- Value: $300
- Date episode aired: Oct. 26, 1993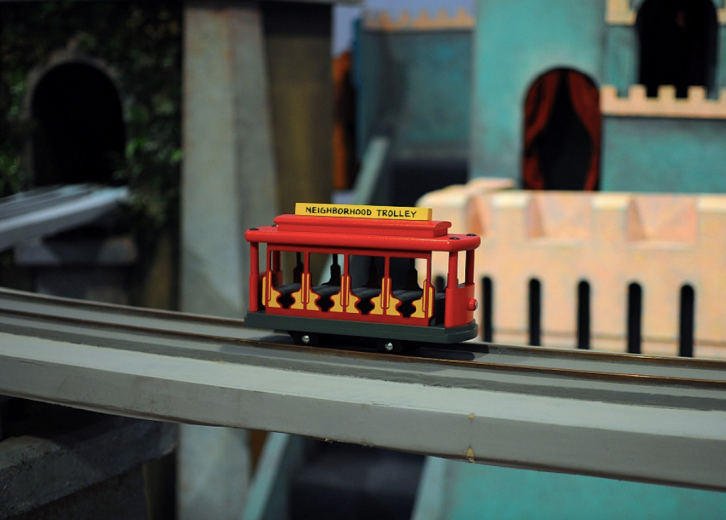 Answer #24: Who is Mr. Rogers?
An ordained minister, Fred McFeely Rogers imparted wisdom with a patient and kind-hearted sensibility, both in front of the camera and behind the scenes. A movie about his life and work is scheduled to drop later this year, with Tom Hanks playing the lead role. As for the character of Mr. McFeely (played by David Newell), he was the main employee at the Speedy Delivery Service in "Mister Rogers' Neighborhood."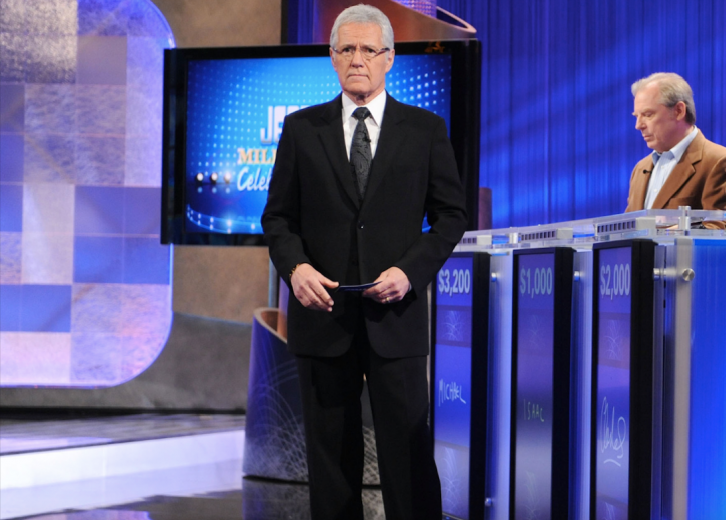 Clue #25
Clue: On Tuesday nights ABC advises "viewer discretion" before this Steven Bochco cop show.
- Category: Television
- Value: $500
- Date episode aired: Feb. 23, 1996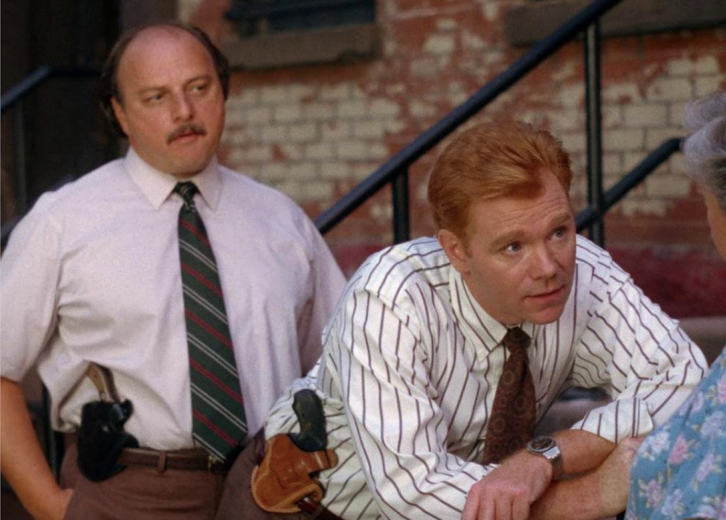 Answer #25: What is "NYPD Blue?"
Featuring explicit language and even some nudity, this acclaimed cop drama paved the way for a slew of modern-day cable fare. On broadcast television, its influence remains less tangible. Perhaps that will change with the debut of a reported reboot, centering on Detective Andy Sipowicz's son, Theo.