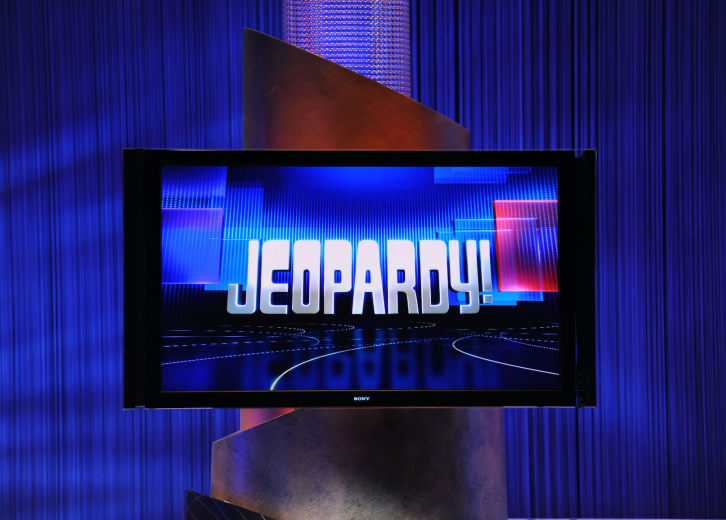 Can you answer these real "Jeopardy!" questions about music?
During the month of April, "Jeopardy!" contestant James Holzhauer used an ultra-aggressive strategy (and a savant-level intellect) to bring home more than $1 million in winnings. By picking the most difficult questions on the board, hunting out Daily Doubles, and betting all his winnings whenever he could, he quickly became one of the winningest players in history. His performance brought the daily trivia show back into the public conversation.
In an era dominated by comic-book movies and reality-TV stars, it may be especially pleasing to watch "Jeopardy!," a TV show in which intelligent contestants answer difficult questions delivered by a trustworthy and fastidious host. Each episode is like a window—not into the past, but into an alternate present, in which those things valued on "Jeopardy!" could be valued in the world. A world where it doesn't matter what you look like, or if you can tell an interesting anecdote; a world where sportsmanship and a knowledge of obscure history, geography, and literature make one a winner.
For most viewers, it may be tough to compete with "Jeopardy!" contestants in the arena of physics or medieval history, but novices may be able to beat the trivia wizes when it comes to music. Viewers at home and Alex Trebek both were stunned when contestants couldn't answer a single question in the "Talkin' Football" category; music fans were horrified when no one could guess Radiohead from the clue "Are you 'Kid A'-ing? These alt-rock legends weren't part of the class of 2018, their first year of eligibility." 
Stacker combed through the Jeopardy! Archive and compiled 25 music-related questions to test readers. How many of these real "Jeopardy!" music questions can you answer?
You may also like: 50 ways music has changed in the last 50 years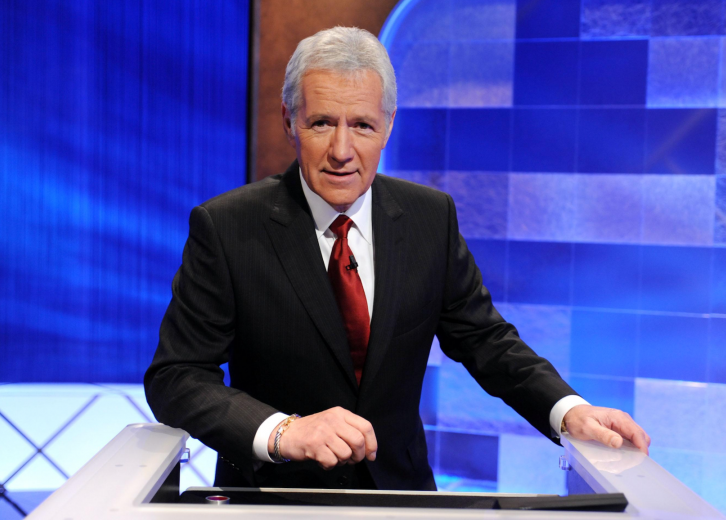 Clue #1
After hearing Elvis live in his hometown of Lubbock, Texas, he switched to singing rock 'n' roll.
- Category: Music Makers
- Value: $1,000
- Date episode aired: June 28, 1988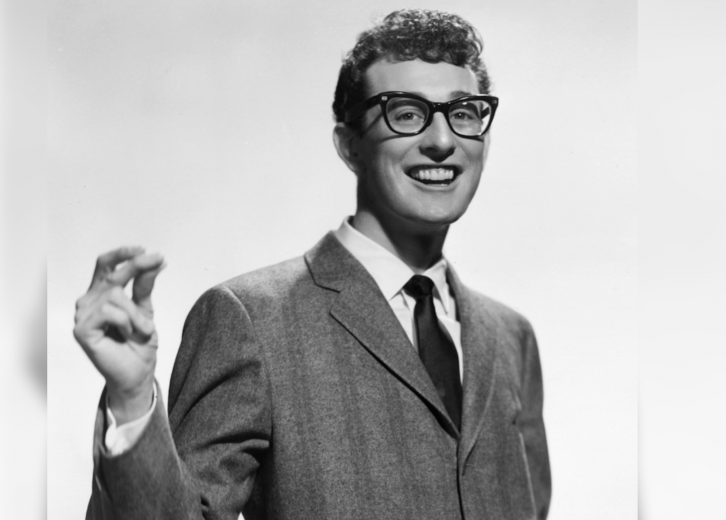 Answer #1
Buddy Holly.
Buddy Holly was a teenage country phenom in his hometown of Lubbock, Texas, until he heard Elvis Presley play rock 'n' roll and everything changed. Holly's career only lasted one-and-a-half years before he died tragically in a plane crash. Since his death, Holly's fame and his place in music history have continually grown.
Clue #2
Burt Bacharach and Elvis played street musicians (with a grand piano) in this title guy's "The Spy Who Shagged Me."
- Category: Elvis Costello
- Value: $400
- Date episode aired: Jan. 15, 2009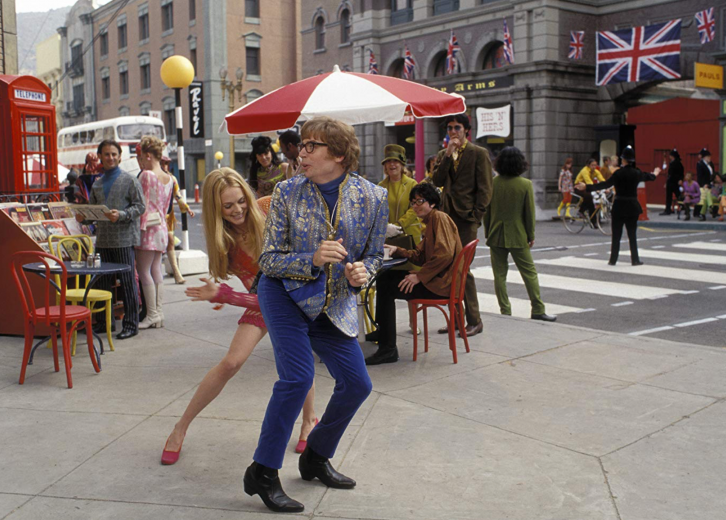 Answer #2
Austin Powers.
The sequel to "Austin Powers: International Man of Mystery" set the box office aflame when it hit theaters in 1999. The Mike Myers/Heather Graham James Bond spoof brought in $312 million on its $33 million budget. Singers Burt Bacharach and Elvis Costello serenade Myers and Graham at a café, playing the song "I'll Never Fall in Love Again," written by Bacharach and made famous by Dionne Warwick.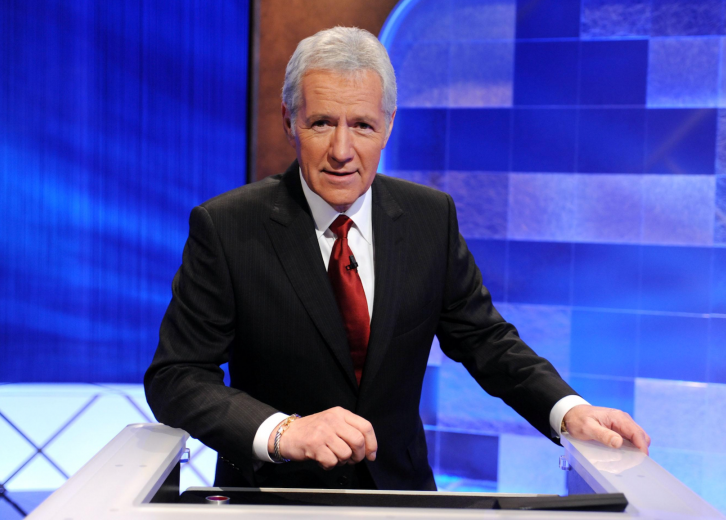 Clue #3
This 1961 Elvis movie soundtrack LP contained the hits "Can't Help Falling in Love" & "Rock-a-Hula Baby."
- Category: #1 Albums of the '60s
- Value: $800
- Date episode aired: Nov. 28, 2014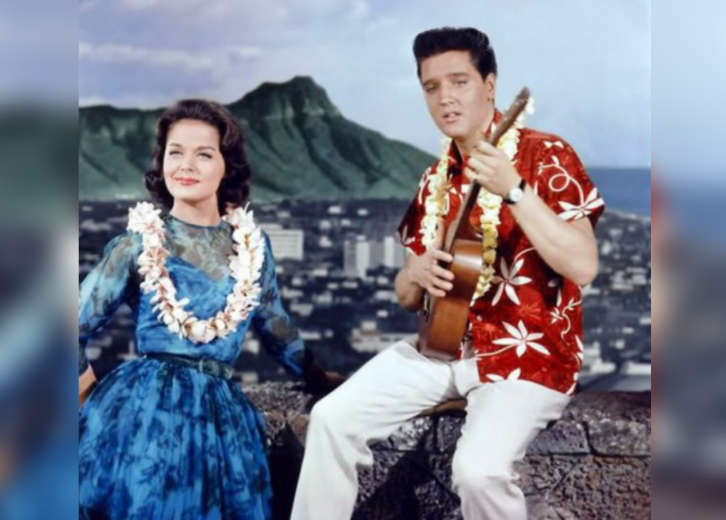 Answer #3
"Blue Hawaii."
The "Blue Hawaii" soundtrack had a victorious 20 weeks in the #1 spot (and 39 weeks in the Top 10) on Billboard's Top Pop LPs chart. Tom Parker, Elvis Presley's manager, intended to get his client on pace to record one soundtrack and one popular music album every year; but Presley's growing film career (with associated soundtracks) diminished the onus on the star's regular albums. He only recorded six regular albums in the 1960s, compared to 16 soundtracks and appearing in 27 movies.
Clue #4
Song: Elvis Costello; book: Nick Hornby.
- Category: Song/Book
- Value: $1,600
- Date episode aired: June 6, 2017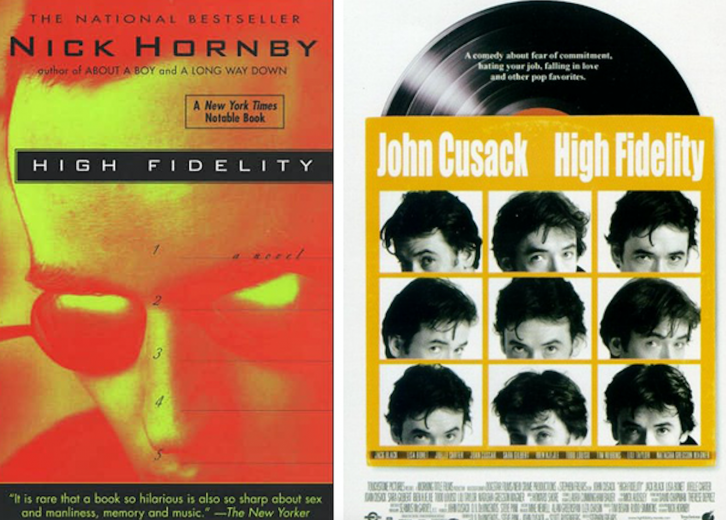 Answer #4
"High Fidelity."
Author Nick Hornby's 1995 "High Fidelity" is a best-selling novel about a record-store owner and a breakup. The film adaptation stars John Cusack, Iben Hjejle, Lisa Bonet, and Jack Black. Elvis Costello & The Attractions put out a song of the same name on their 1980 album "Get Happy!!"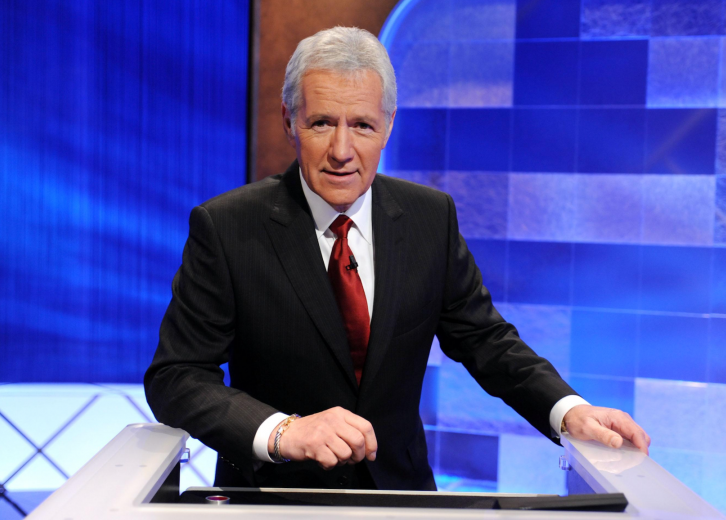 Clue #5
"No Elvis, Beatles, or the Rolling Stones," sang The Clash in the song titled this year of Elvis's passing.
- Category: Music to My Years
- Value: $1,600
- Date episode aired: July 14, 2017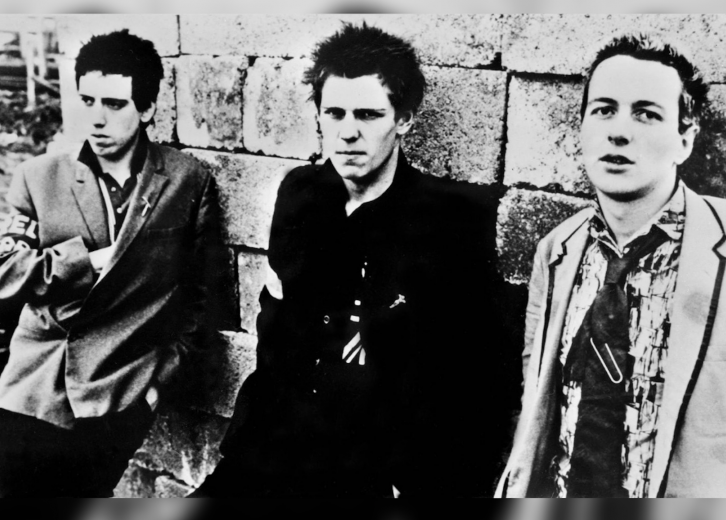 Answer #5
"1977."
The Clash are arguably one of the greatest punk bands there ever was. They also were weirdly prophetic. On their song "1977," they argue that the old rock 'n' roll guard was gone or irrelevant by saying "No Elvis, Beatles, or Rolling Stones"—the song came out five months before Elvis passed away.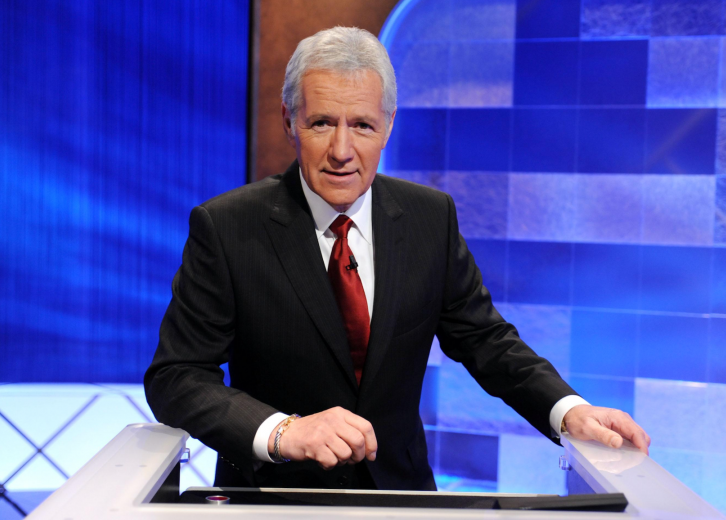 Clue #6
At the Concert for Bangladesh, George got this guitarist to chime in on "While My Guitar Gently Weeps."
- Category: The 4 Beatles
- Value: $600
- Date episode aired: April 14, 2010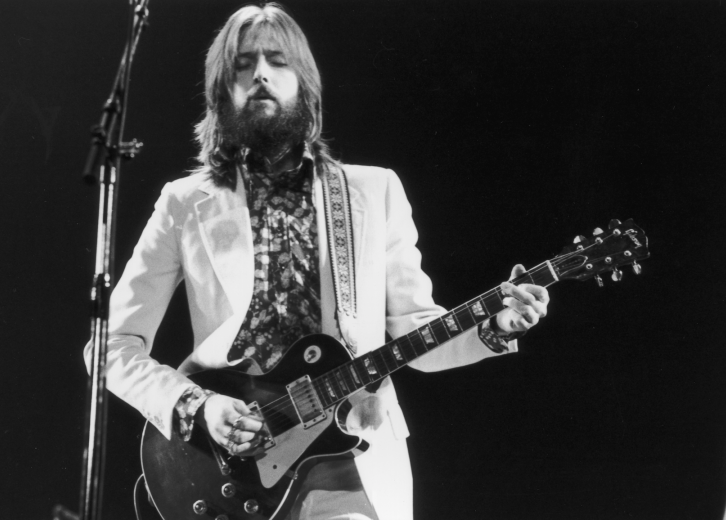 Answer #6
Eric Clapton.
In 1971, George Harrison and Ravi Shankar organized the Concert for Bangladesh at Madison Square Garden—an ambitious live show/fundraiser that sent more than $12 million to the flood-ravaged nation. Interestingly, Harrison wrote the song "While My Guitar Gently Weeps" in 1968 while with his wife Pattie Boyd. Clapton wrote "Layla" for Boyd, whom he'd fallen for, in 1970; Harrison and Boyd separated in 1974 and she married Clapton in 1979.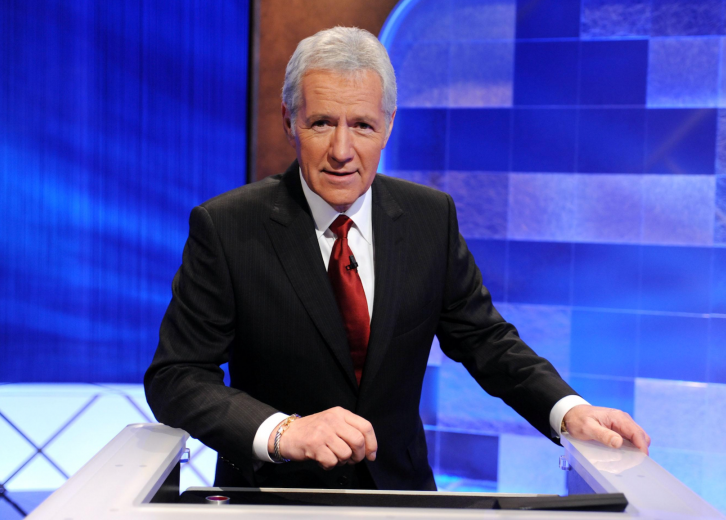 Clue #7
Sondheim won an Oscar for "Sooner or Later (I Always Get My Man)" sung by this woman in the film "Dick Tracy."
- Category: Stephen Sondheim
- Value: $3,000
- Date episode aired: May 14, 2015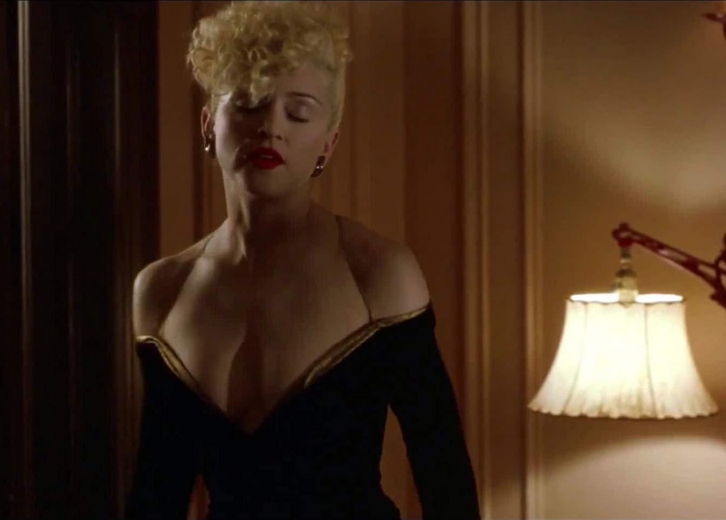 Answer #7
Madonna.
It was Tim Burton's "Batman" that first proved to Hollywood that comic-book movies could be lucrative hits (though it took awhile for anyone to successfully follow in Burton's footsteps). A year later, Warren Beatty's "Dick Tracy" was another giant box-office success, but perhaps even weirder and harder to replicate. Madonna played femme fatale Breathless Mahoney and the songs she sang were all written by musical-theater legend Stephen Sondheim.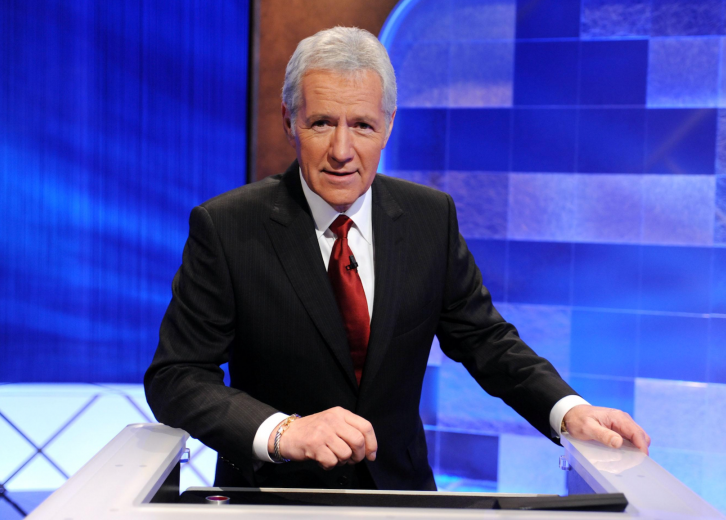 Clue #8
"If you can't come around, at least please telephone."
- Category: Elvis Lyrics
- Value: $600
- Date episode aired: Sept. 12, 2007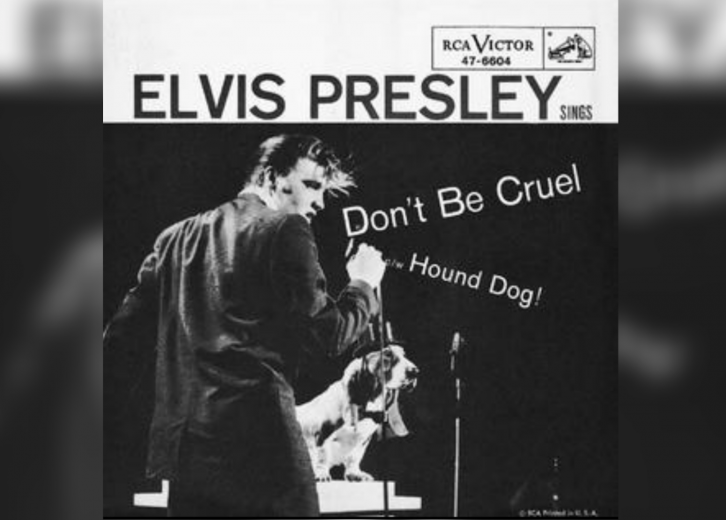 Answer #8
"Don't Be Cruel."
Incredibly, Elvis released "Don't Be Cruel" on a single with "Hound Dog" on the opposite side in 1956. Both sides of the single hit #1 on the Pop, Country, and R&B charts and held their spots for months. The song was written by Otis Blackwell and was covered by everyone from Ringo Starr to Devo.
Clue #9
"This Bird Has Flown" was the original title of this tune, the first pop song to feature a sitar.
- Category: The Beatles
- Value: $2,000
- Date episode aired: Feb. 25, 2010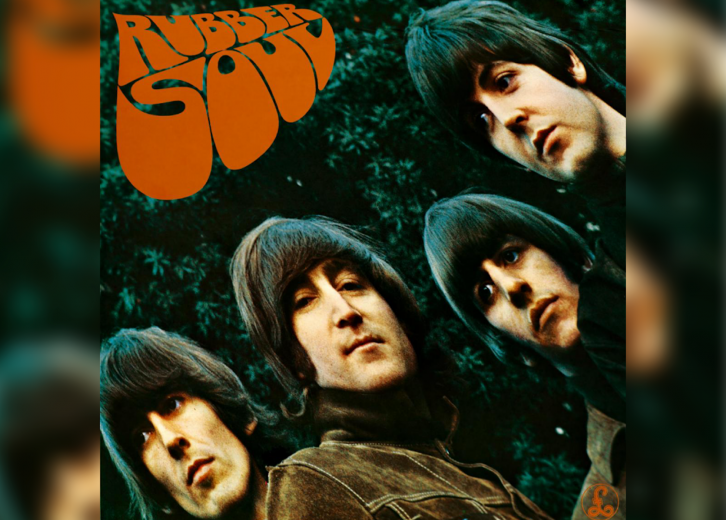 Answer #9
"Norwegian Wood."
"Norwegian Wood" is the second track on the Beatles' sixth album "Rubber Soul." The John Lennon-penned song, which tells a somewhat cryptic story of an affair, featured the first appearance of George Harrison's sitar. His use of the Indian instrument eventually led to a sitar boom in Western music and the rise of Ravi Shankar as a Western celebrity.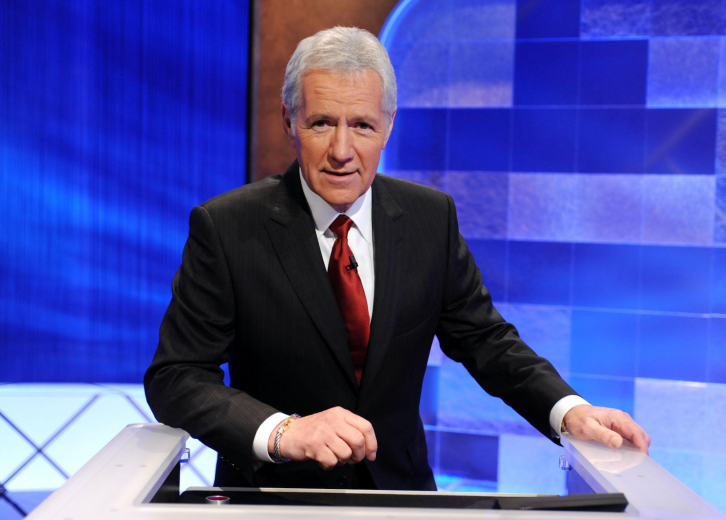 Clue #10
She had a #1 hit in each year of the '90s, the only singer to do so.
- Category: 20th-Century Music
- Value: $1,000
- Date episode aired: Sept. 21, 2010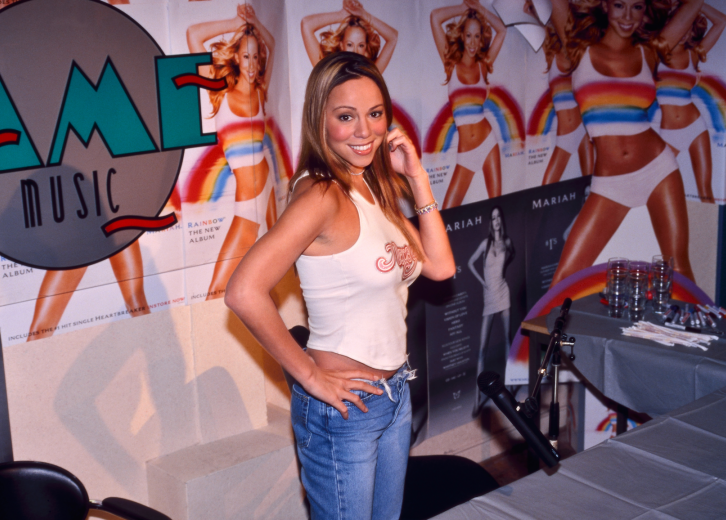 Answer #10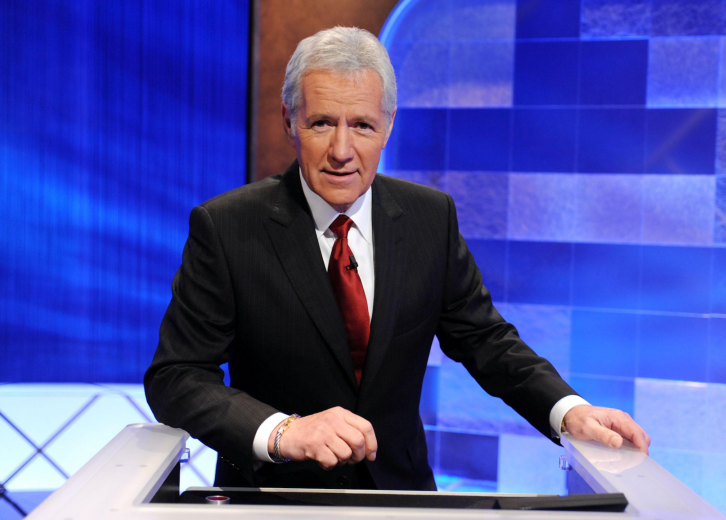 Clue #11
Rod Stewart earned his only platinum record for this 1978 song in question.
- Category: Questionable Songs
- Value: $300
- Date episode aired: May 24, 1991
Answer #11
"Da Ya Think I'm Sexy?"
Rod Stewart, who first came to prominence as the singer for the late-1960s Jeff Beck Group, recorded "Da Ya Think I'm Sexy?" with a touch of disco flavor and hit #1 in February of 1979. Stewart, now 74, has had a long, sprawling career partly because of his ability to adapt to the changing face of rock 'n' roll; he was inducted into the Rock and Rock Hall of Fame as a solo artist in 1994 and as a member of the Faces in 2012. Unexpectedly, he also loves model trains.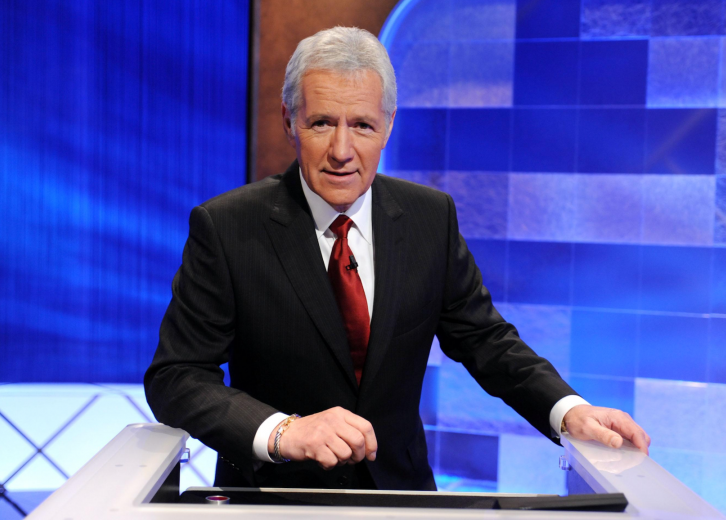 Clue #12
This "fashionable" hit helped make Justin's album "The 20/20 Experience" one of the biggest sellers of 2013.
- Category: Justin Timberlake
- Value: $400
- Date episode aired: Oct. 25, 2016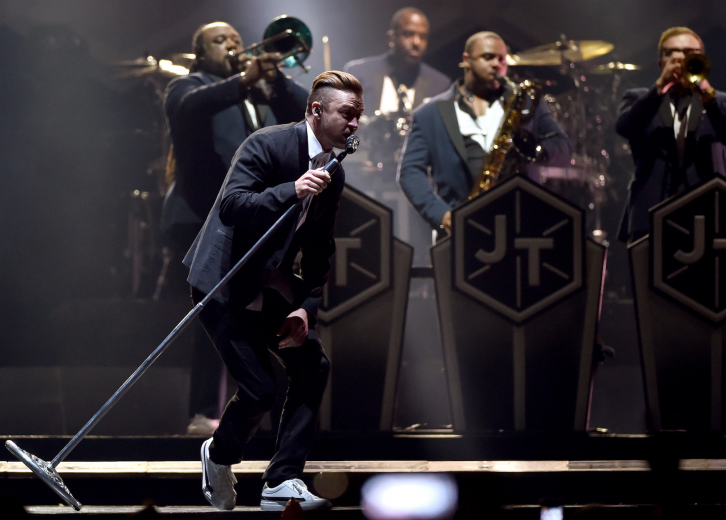 Answer #12
"Suit & Tie."
Justin Timberlake came to the public eye as a member of the "Mickey Mouse Club," in a cast that also featured Britney Spears, Christina Aguilera, and Ryan Gosling. The singer then made it huge as a member of the boy band NSYNC before going solo with chart-topping albums like "Justified," "FutureSex/LoveSounds," and 2013's "The 20/20 Experience." "Suit & Tie," which featured Jay-Z, peaked at #3 on the charts in April of 2013.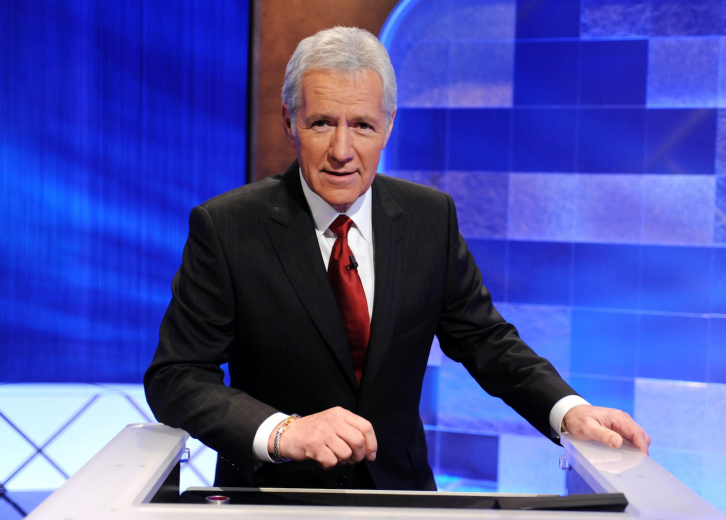 Clue #13
"Don't just stand there, let's get to it, strike a pose, there's nothing to it"; come on, it's this hit song.
- Category: Prime Madonna
- Value: $600
- Date episode aired: Feb. 27, 2007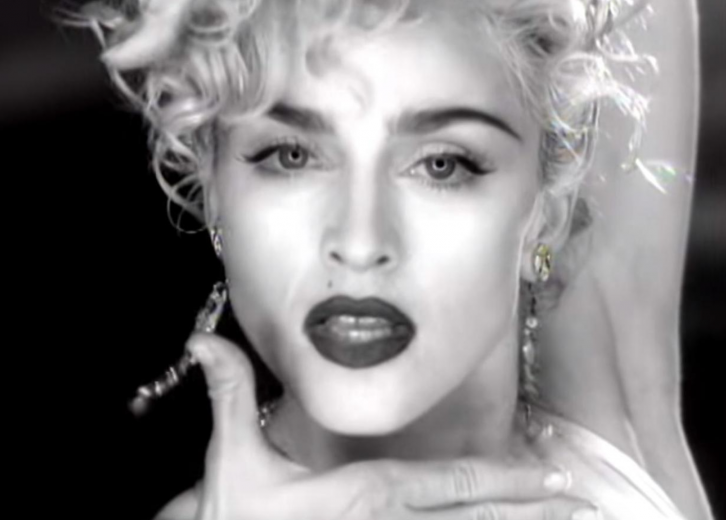 Answer #13
"Vogue."
Madonna released the song "Vogue" on her 1990 soundtrack album "I'm Breathless" which came out alongside the film "Dick Tracy" in which she played Breathless Mahoney. The term "Voguing" refers to catwalk dance-offs that were born in the gay house balls of 1970s and 1980s Harlem. Director David Fincher ("Fight Club") shot the music video for "Vogue"; IndieWire ranked it as their favorite of Fincher's 55 music videos.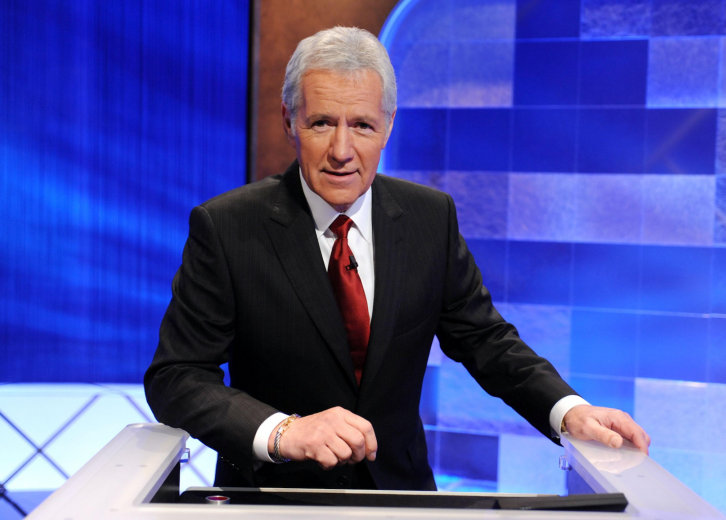 Clue #14
Among nicknames of Britney Spears's soon-to-be former hubby is this, also the name of a shipping company.
- Category: Popular Culture
- Value: $1,000
- Date episode aired: Feb. 7, 2007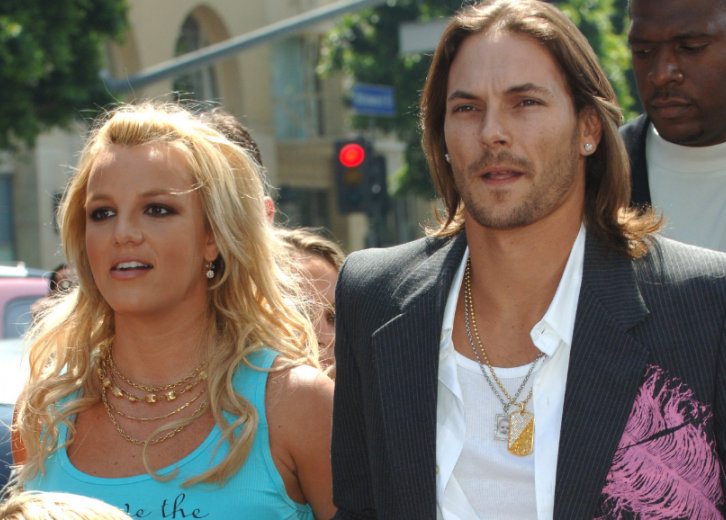 Answer #14
Fed-Ex.
Kevin Federline was a backup dancer dating Shar Jackson, one of the stars of UPN's "Moesha," when he got involved with one of the biggest pop stars on the planet: Britney Spears. Spears and Fed-Ex (also known by his nickname K-Fed) were soon married, and they had two kids together before getting divorced in 2007. Just like while they were married, the tabloids cover the terms of their divorce and their co-parenting with a rabid fascination.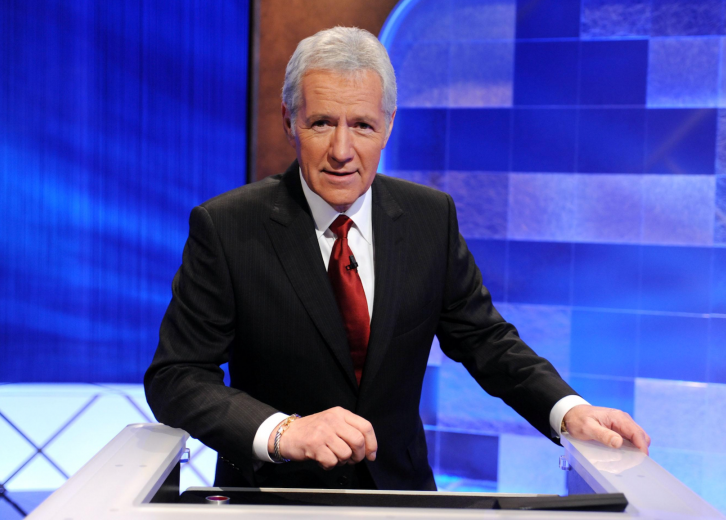 Clue #15
This one-named singer, whose name means "most exalted one" in Swahili, tragically died in a plane crash in 2001.
- Category: Singers
- Value: $2,000
- Date episode aired: July 5, 2005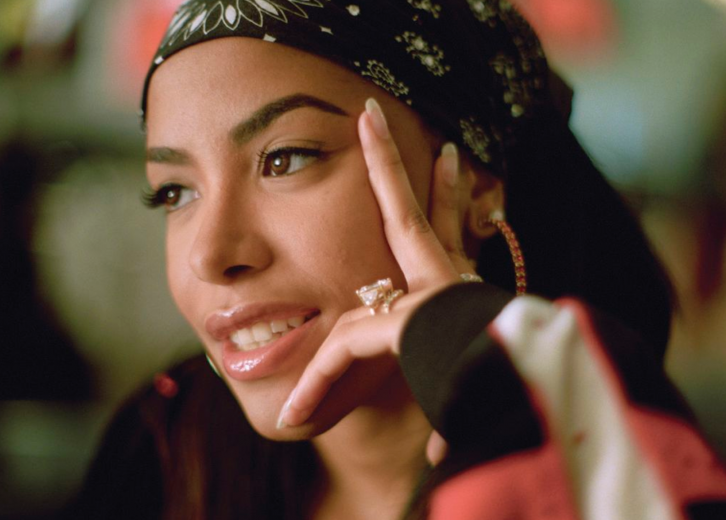 Answer #15
Aaliyah.
After a star-making performance on "Star Search" at the age of 10, Aaliyah was signed by Jive Records at 12 and put out a triple-platinum record "Age Ain't Nothing but a Number" at 15. The young singer died tragically in a plane crash when she was just 22, cutting a promising life and career terribly short. On top of that, the tragedy of the superstar's young life deepens the more that's reported about her relationship with R. Kelly, who was the songwriter and producer on her first album, and who illegally married Aaliyah when she was just 15.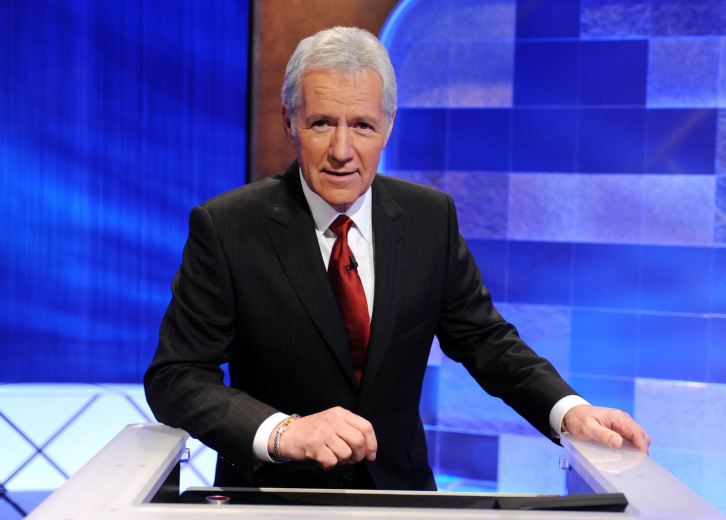 Clue #16
Plain White T's: "Yo, Samson's Mistress!"
- Category: #1 Hits in Other Words
- Value: $1,600
- Date episode aired: April 3, 2013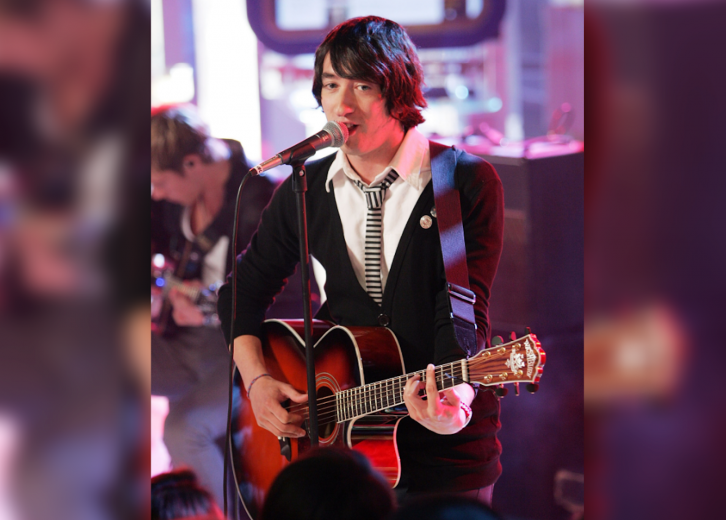 Answer #16
"Hey There Delilah."
The song "Hey There Delilah" by the the Plain White T's was written by front-man Tom Higgenson for track-star Delilah DiCrescenzo. The song was the band's biggest hit by far, hitting #1 on the Billboard charts in July 2007. In 2018, EW reported that the song was being developed into a TV show based on the "Hey There Delilah" story.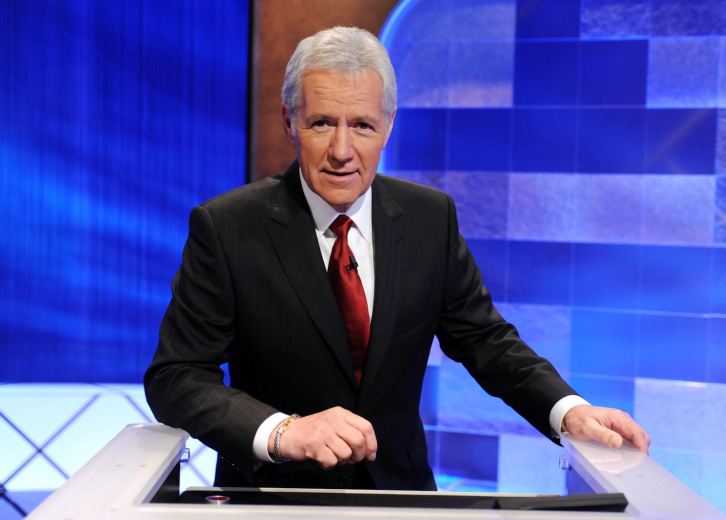 Clue #17
In "Revolution" "if you go carrying pictures of" this guy "you ain't gonna make it with anyone anyhow."
- Category: Real People in Beatles Songs
- Value: $600
- Date episode aired: Oct. 5, 2009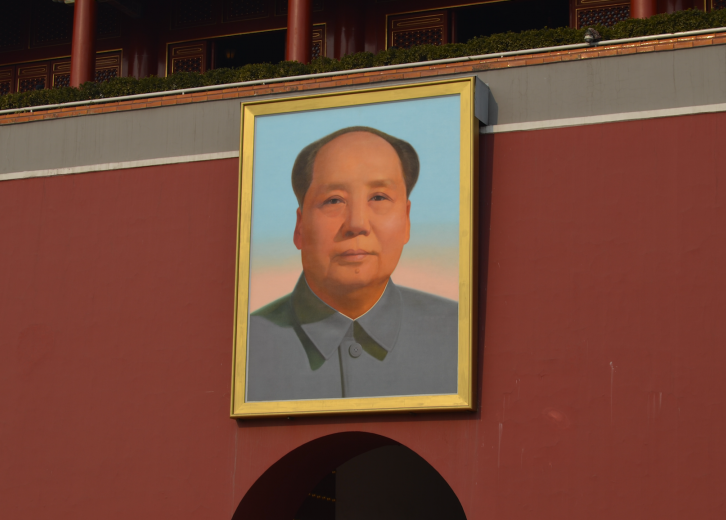 Answer #17
Chairman Mao.
"Revolution" is a song on the Beatles' 1968 double-album classic "The White Album." The song was the first outwardly political release by the Beatles, but was also criticized for not going far enough and for critiquing violence from both sides. Chairman Mao Zedong was the leader of Communist China and his brand of communism became a model for some of the New Left in the late-1960s; John Lennon is saying that you're not going to get laid talking about him anyhow.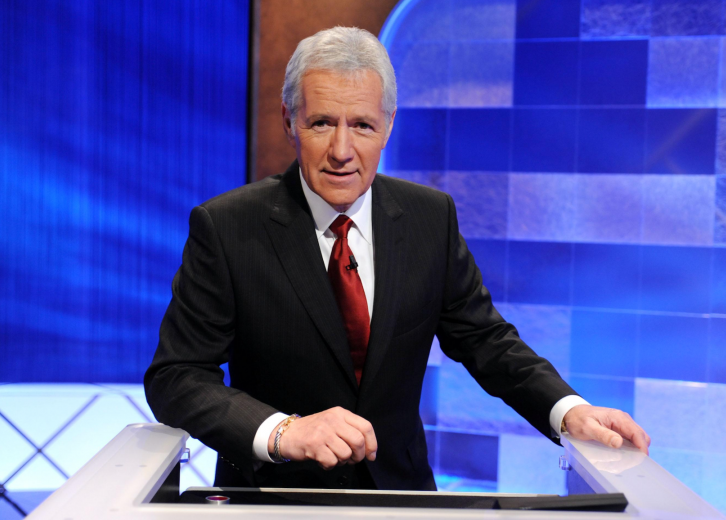 Clue #18
Suge Knight and Tupac Shakur's rap-music record label.
- Category: "Death"
- Value: $800
- Date episode aired: March 13, 2008
Answer #18
Death Row Records.
Soon after Death Row Records was founded in 1991, it was a monolith of powerful, legendary West Coast rap. Death Row Records, run ruthlessly by Suge Knight who co-founded the label with Dr. Dre, put out music from Tupac Shakur, Snoop Dogg, Dr. Dre, Nate Dogg, and many more. Dr. Dre split with Knight in early 1996 at a time when the label was making $100 million per year; Tupac was killed in a drive-by shooting in Las Vegas in September of that year.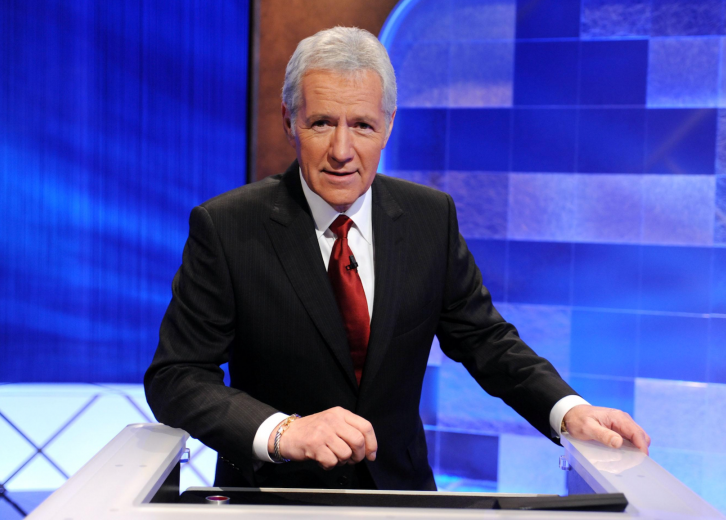 Clue #19
David Bowie ch-ch-changed his name from Davy Jones to avoid confusion with Davy Jones of this group.
- Category: David Bowie
- Value: $400
- Date episode aired: June 14, 2016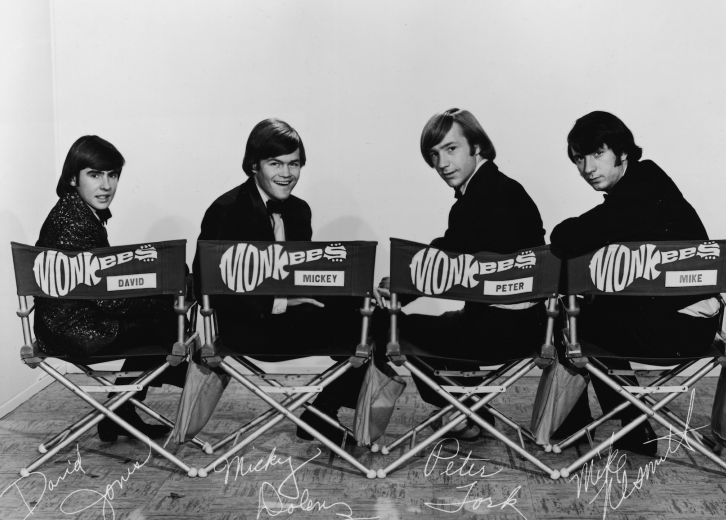 Answer #19
The Monkees.
Born David Jones, the legendary British rocker changed his name to David Bowie at the advice of a manager, who told him, "Nobody's going to make a monkey out of you." He changed his name to quash any confusion with Davy Jones, another British rock star who was becoming a giant star as the frontman of the Monkees, a pop band built specifically for a TV show. A year after the Monkees disbanded in 1971, Bowie's "Space Oddity" was rereleased by RCA Records and he was well on his way to a legendary career.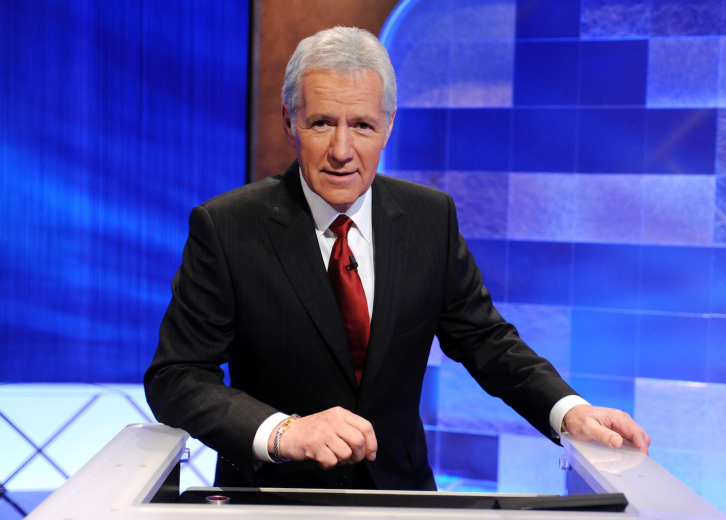 Clue #20
Chuck Berry's first Top-40 hit was this one about a girl in a Coupe de Ville.
- Category: Name That Song
- Value: $1,200
- Date episode aired: Dec. 11, 2014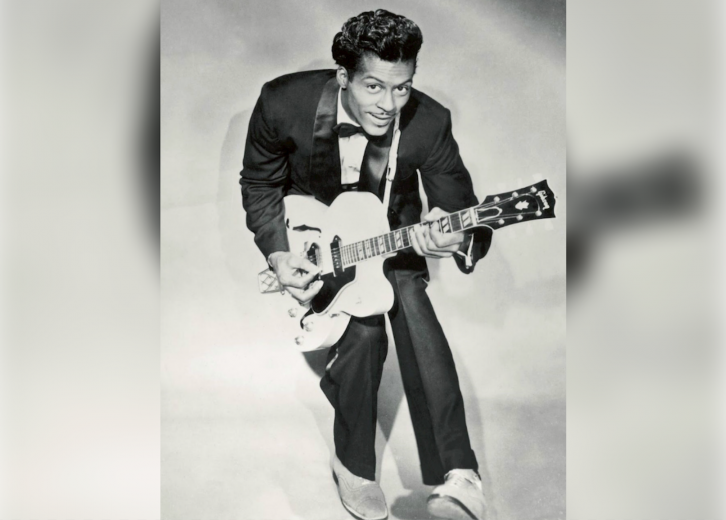 Answer #20
"Maybellene."
Legendary guitarist and singer Chuck Berry is widely credited with creating rock 'n' roll. His fast-paced blues riffs and onstage showmanship defined the genre and directly influenced everyone from the Rolling Stones and The Beatles to the Sex Pistols and Lenny Kravitz. His first single "Maybellene" was recorded and released by Leonard Chess at Chess Records in 1955; the song hit #5 on the pop charts that August and the rest was history for Berry and the genre.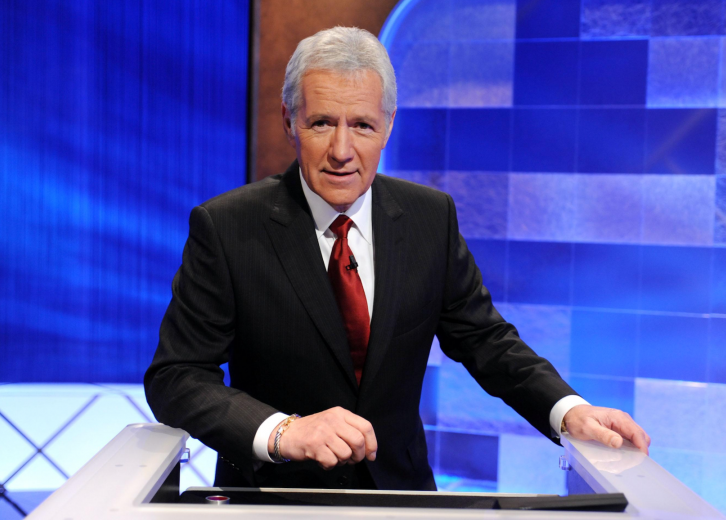 Clue #21
"Out of Sync." (2007)
- Category: Musicians' Autobiographies
- Value: $2,000
- Date episode aired: March 16, 2016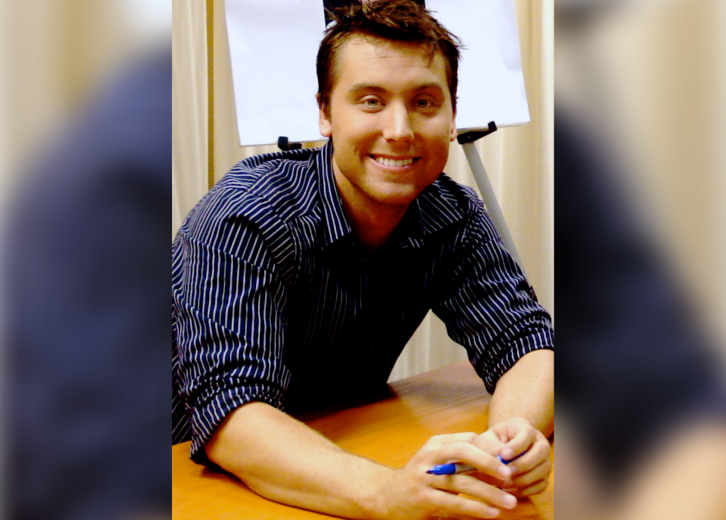 Answer #21
Lance Bass.
In 2007, five years after the end of NSYNC and a year after he came out on the cover of People magazine, Lance Bass released "Out of Sync," a memoir detailing his years at the center of the boy-band craze of the late-'90s. The book detailed the much-shrouded end of NSYNC and also about the young stars' relationship with the felonious Lou Pearlman, the manager of both NSYNC and the Backstreet Boys. The book was a New York Times best-seller.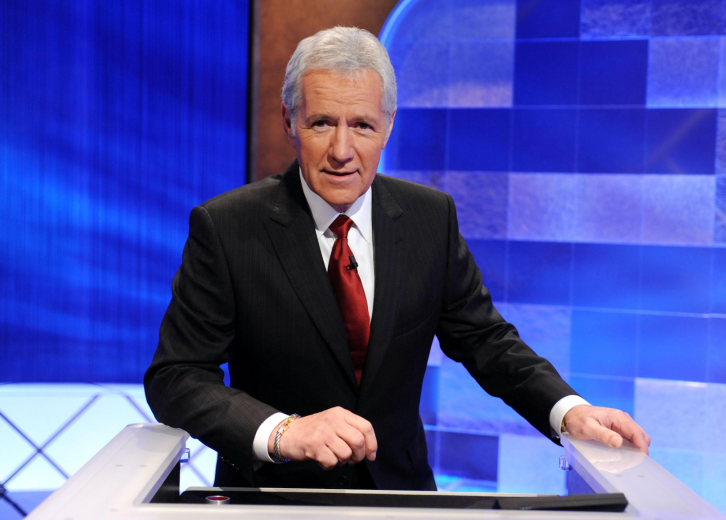 Clue #22
"Charlie's good tonight, isn't he?" Mick Jagger asks the crowd on a live album, referring to this drummer.
- Category: The English Beat
- Value: $200
- Date episode aired: Oct. 23, 2012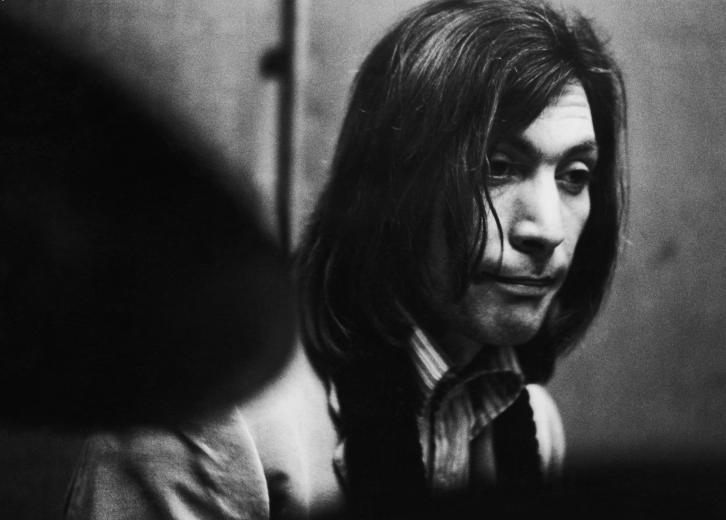 Answer #22
Charlie Watts.
When Charlie Watts joined the Rolling Stones in early 1963, they were a fledgling young group in need of "a f***ing good drummer." The suave British drummer has been with one of rock 'n' roll's greatest bands ever since. Watts was picked as the 12th greatest drummer by Rolling Stone magazine; he was also inducted into Vanity Fair's The International Best-Dressed Hall of Fame.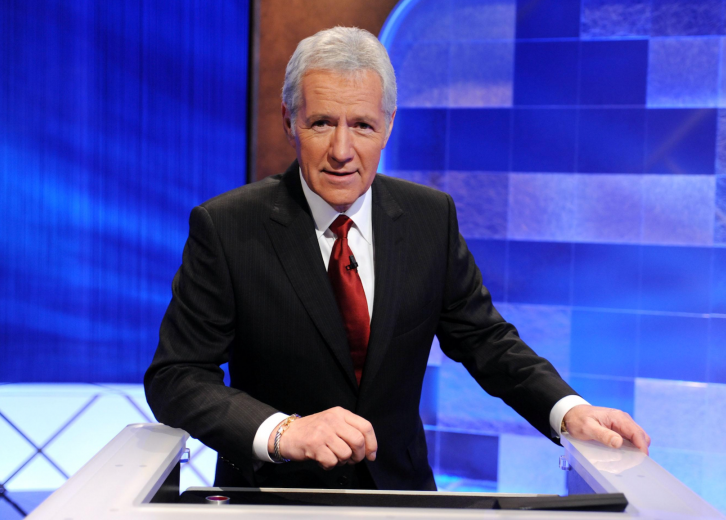 Clue #23
For 1999 Kid Rock and Britney Spears were second-best to her; what a "Voice"!
- Category: Grammy's Best New Artist
- Value: $600
- Date episode aired: April 4, 2016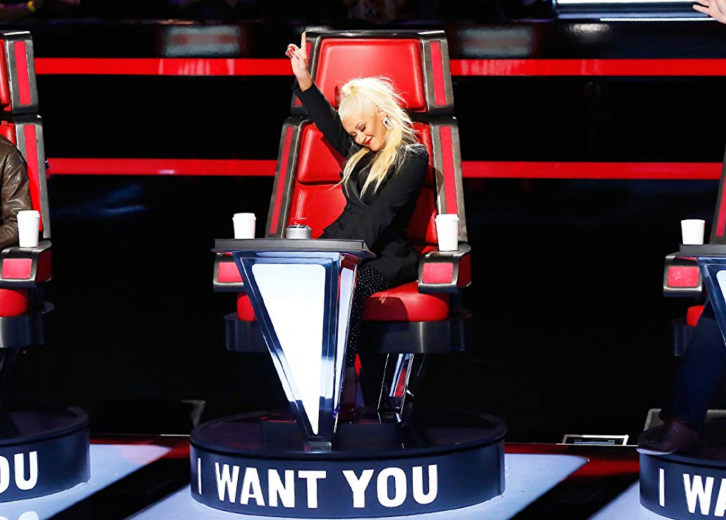 Answer #23
Christina Aguilera.
Christina Aguilera joined NBC's singing competition show "The Voice" in 2011 and became a fixture on the ultra-popular show before leaving in 2018. The pop star, best known for her teen pop hits "Genie in a Bottle" and "What a Girl Wants," continued to grow as a performer, using her incredible voice on more soulful tracks like "Beautiful" and "Ain't No Other Man." Rolling Stone named her the 58th greatest singer of all time.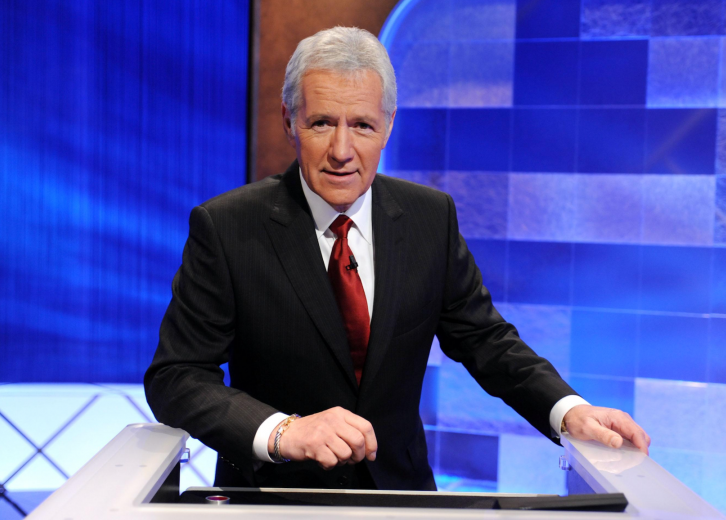 Clue #24
(1986) The Bangles: "Saunter Similarly to Tut or Ramses."
- Category: #1 Hits in Other Words
- Value: $800
- Date episode aired: Jan. 13, 2004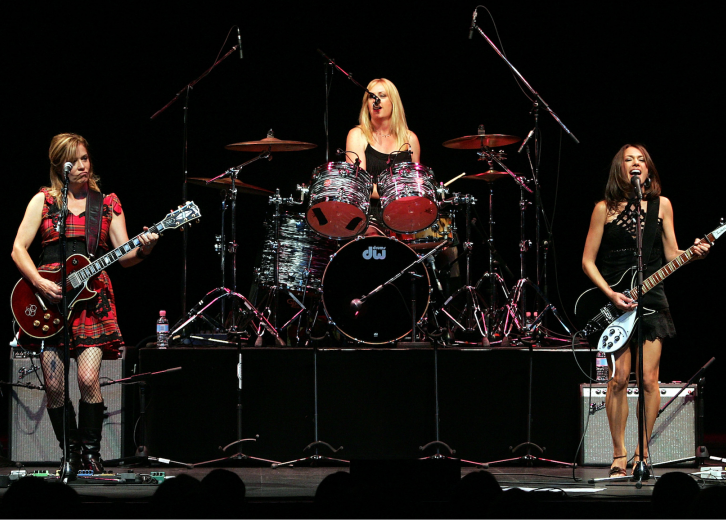 Answer #24
"Walk Like an Egyptian."
Songwriter Liam Sternberg wrote "Walk Like an Egyptian" and gave it to the Bangles who turned it into the #1 hit of 1987. The band's singer and drummer Debbi Peterson reportedly resented the song because neither her vocals or her drumming were used on the record. But "Walk Like an Egyptian," along with hits like "Manic Monday" and "Eternal Flame," made the Bangles one of the best all-female bands in history.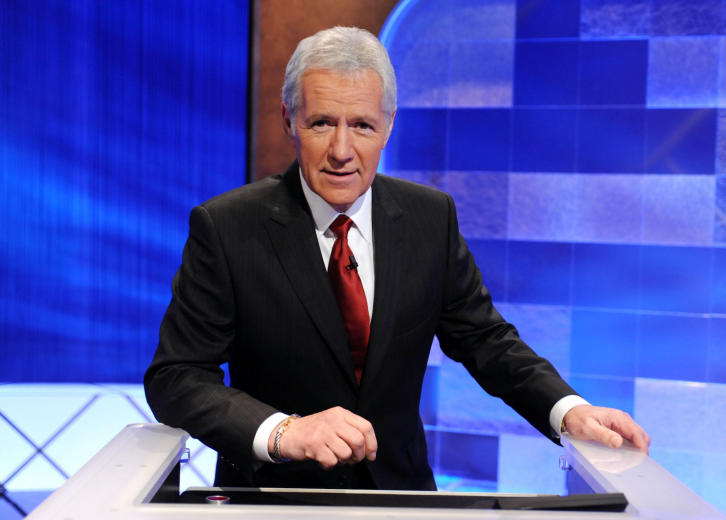 Clue #25
In 1967 "I Never Loved a Man (The Way I Love You)" began her run of soul classics with Atlantic Records.
- Category: Women of Music
- Value: $1,600
- Date episode aired: May 17, 2017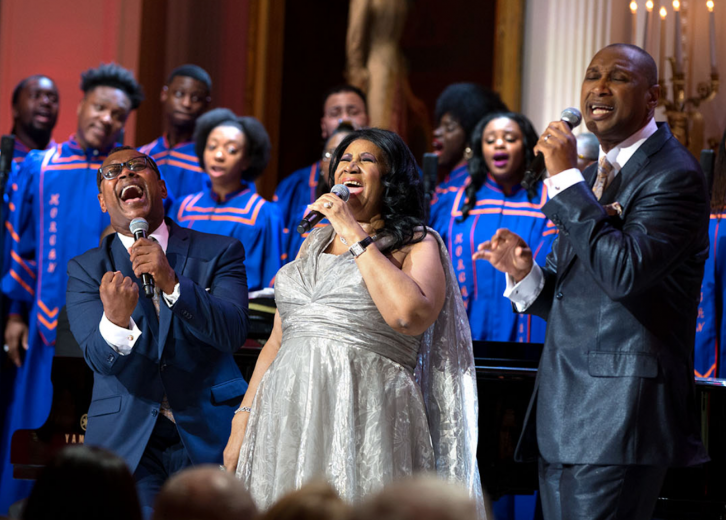 Answer #25
Aretha Franklin.
Even a lofty title like the Queen of Soul seems to be selling the powerful singer from Memphis short. Aretha Franklin—with her gorgeous, ferocious, and, at the same time, deeply vulnerable voice—is widely considered one of the the greatest American musical artists in history. "I Never Loved a Man (The Way I Love You)" was a 1967 album that featured the title track, "Respect," and "Do Right Woman, Do Right Man"—it was ranked as Pitchfork's 10th Best Album of the 1960s.