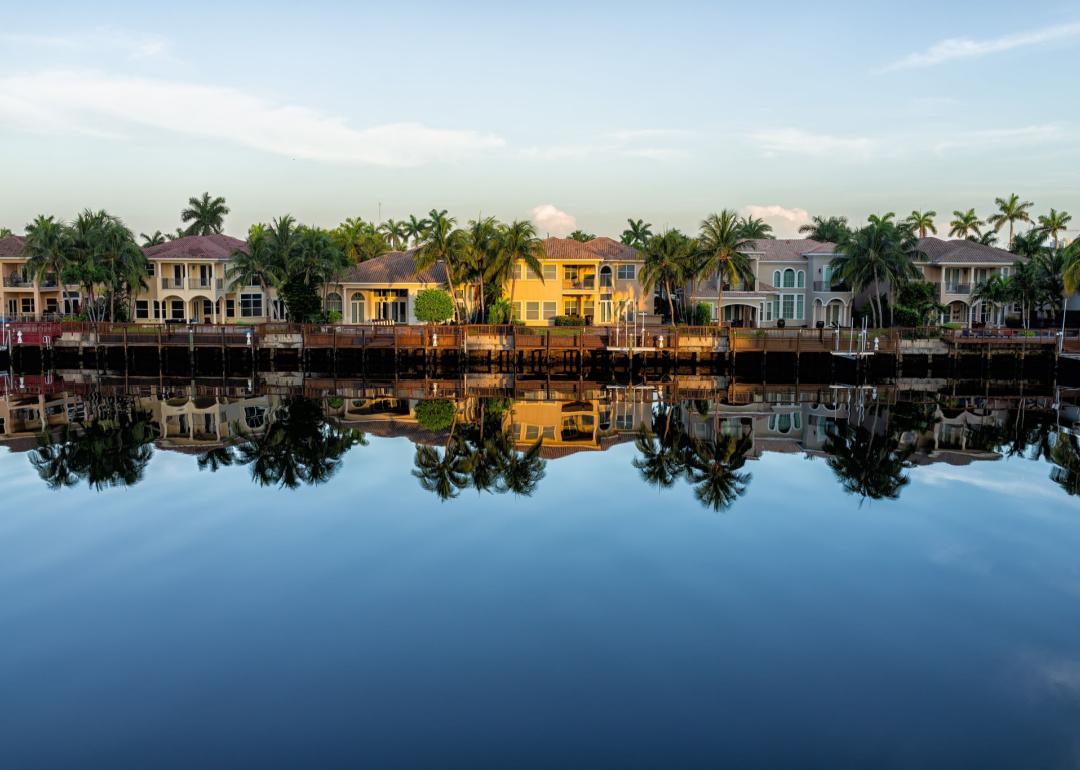 Best places to retire on the East Coast
Kristi Blokhin // Shutterstock
Best places to retire on the East Coast
Whether you're on the brink of retiring or fantasizing about your bucket list, Stacker rounded up East Coast contenders as you contemplate your retirement dreams. With both Northern winter climates and Southern sunny states, beautiful beaches, natural splendor, and a mix of affordable and upscale lifestyle options, the East Coast offers something for everyone. 
Using Niche's 2020 Best Places to Retire (released in 2020) as a guideline, Stacker developed a list of what's important to people thinking about retiring. Variables include weather, safety, housing expenses, and access to places like eateries, golf courses, recreation facilities, and health care. Listed here are numbers for the general population along with a look at percentages of people ages 55 to 64 and 65 and over, along with median household income, median household value, and median rent.
While the East Coast includes Maine, New Hampshire, Vermont, Massachusetts, Rhode Island, Connecticut, New Jersey, New York, Pennsylvania, Delaware, Maryland, Virginia, North Carolina, South Carolina, Georgia, and Florida, only 10 states were included in the top-50 places to retire on the East Coast. To give the list more variety, only the top-10 places from each state were considered for the ranking. And while many of the places are located in sunny states like Florida and North Carolina, states like New York, New Jersey, and Pennsylvania made the list with small-town charm, dining, and cultural activities, giving retirees good reasons to retire in a specific area.
Take a tour of the 50 best places to retire on the East Coast, whether you are looking to spend your golden years with your toes in the sand, swinging a golf club, or enjoying the bounty of natural beauty in this region of America.
You may also like: Best affordable places to live in every state