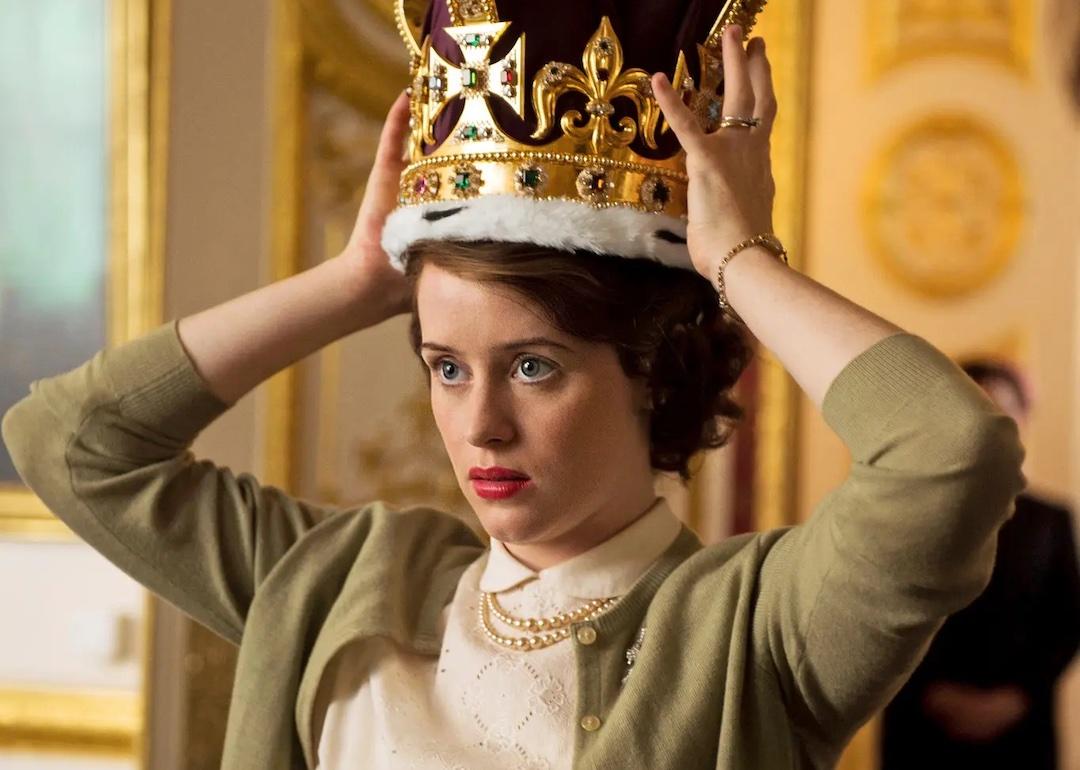 25 of the most expensive TV series of all time
25 of the most expensive TV series of all time
TV is a numbers game in more ways than one. Creating intricate sets, using new visual effects, and paying famous actors make television an expensive enterprise. Some of the biggest numbers in show budgets are on actors' paychecks: In the 1990s, well-known stars like Kelsey Grammer were getting $1.6 million for each episode while Jennifer Aniston and her five "Friends" raked in up to $1 million per episode. In the final season of HBO's "Game of Thrones," several of its stars made $500,000 per episode, revealing paying talent top dollar has not changed.
"Band of Brothers" was among the first big-budget shows not on major network television when it began its run on HBO in the late 1990s with an almost unheard of budget of $12 million per episode. Having Tom Hanks and Steven Spielberg attached to the project pushed HBO into funding it. The network has since spent even more on making shows like "The Pacific" and "Game of Thrones."
To find out the 25 most expensive TV series of all time, Stacker conducted independent research via news reports and entertainment outlets and ranked the shows by budget. Ties were not broken when shows shared the same budget. Read on to discover which shows cross the $10 million-per-episode budget threshold—and which takes the cake, with a budget of a whopping $21.7 million per episode.
You may also like: 50 ads that made TV history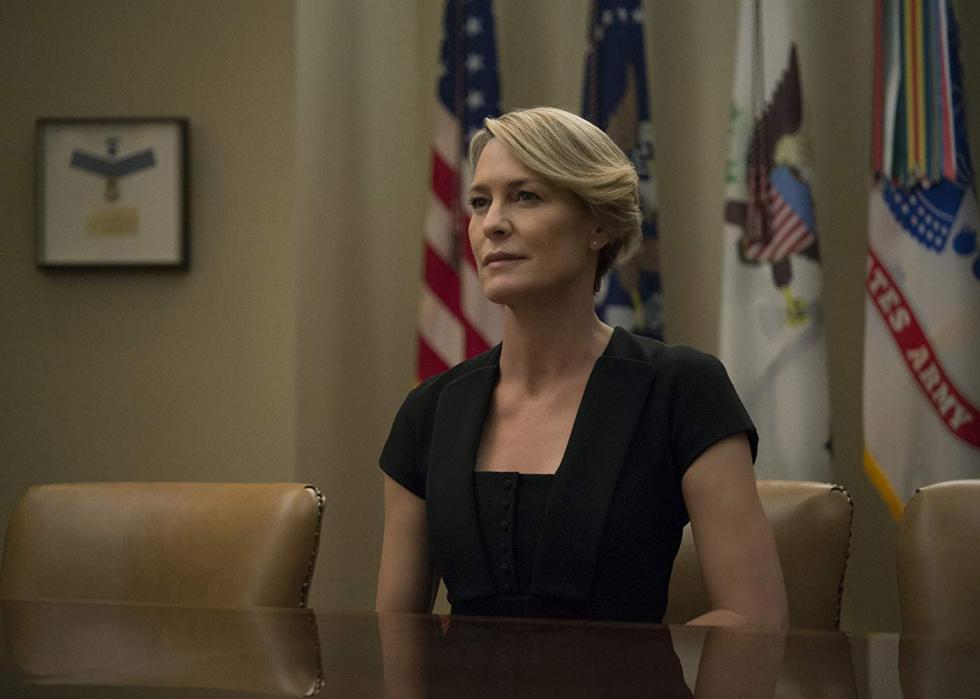 1 / 25
Media Rights Capital // David Giesbrecht/Netflix
#24. House of Cards (tie)
- Budget per episode: $4.5 million
- On air: 2013–2018
- Network: Netflix
Netflix's "House of Cards," the political thriller starring Hollywood powerhouses Kevin Spacey and Robin Wright, has dozens of Golden Globe and Emmy awards to show for the six-season series that aired between 2013 and 2018. In October 2017, Spacey came under fire for sexual misconduct, which led to his dismissal from the show and Netflix's decision to end it after the sixth season.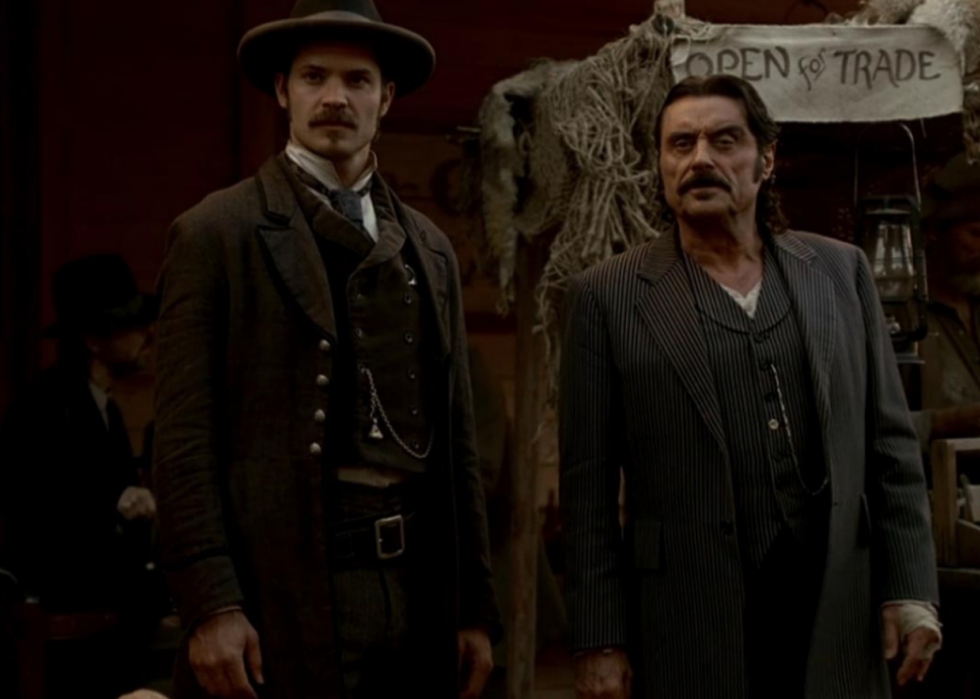 2 / 25
CBS Paramount Network Television
#24. Deadwood (tie)
- Budget per episode: $4.5 million
- On air: 2004–2006
- Network: HBO
Winner of eight Emmy Awards and one Golden Globe Award, HBO's American Western crime drama series has been called the best drama television show to have ever been made. That said, keeping up with creator David Milch's last-minute rewrites (reportedly sometimes warm in actors' hands) and constant set changes proved far too costly. While "Deadwood" started as an inexpensive production, numerous retakes and dwindling viewership rendered the show unaffordable.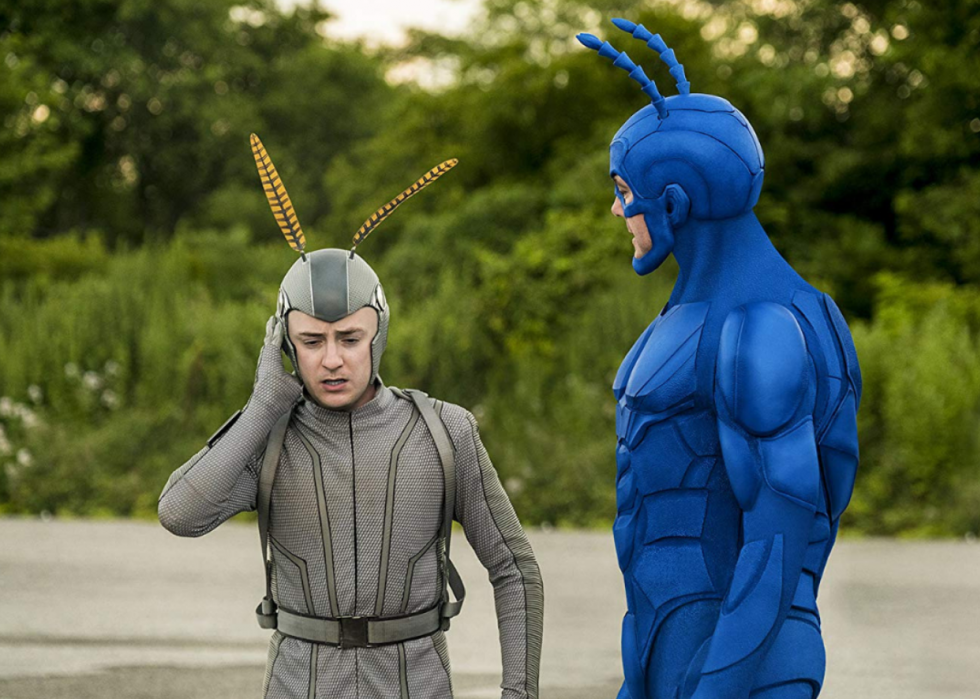 3 / 25
#22. The Tick (tie)
- Budget per episode: $5 million
- On air: 2017–2019
- Network: Amazon Prime
A bizarre, blue science-fiction superhero (Peter Serafinowicz) with a sidekick accountant was once a $5 million-per-episode idea. But after just two seasons, Amazon canceled "The Tick," which reportedly had expensive visual effects and pricey New York City shooting locations. Series creator Ben Edlund tweeted in June 2019 that despite the search for a substitute streaming service to pick up the half-hour show, he couldn't find a new home in today's market.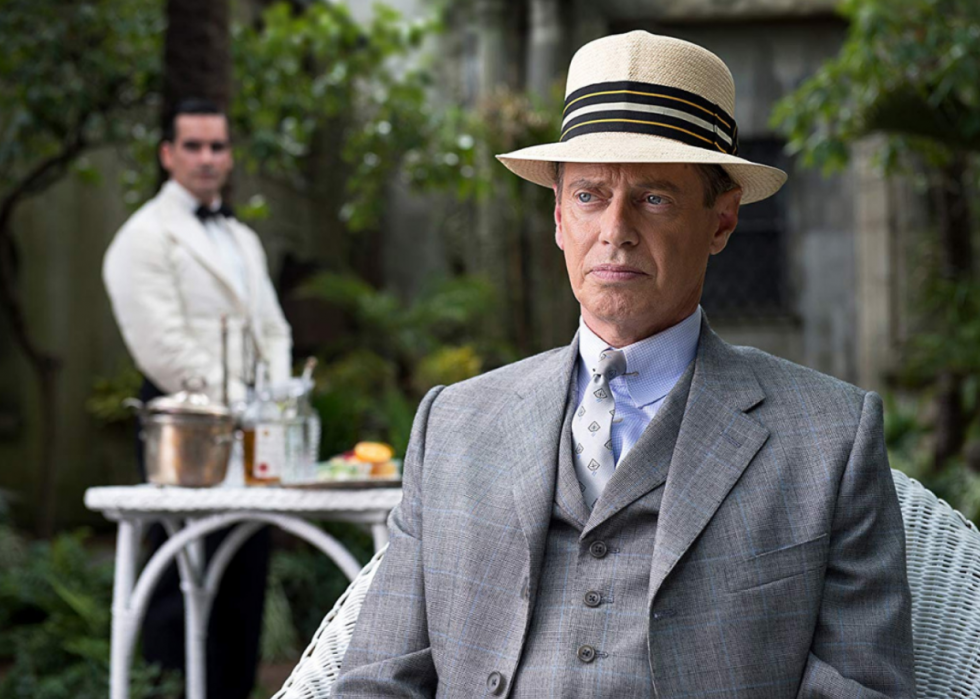 4 / 25
#22. Boardwalk Empire (tie)
- Budget per episode: $5 million
- On air: 2010–2014
- Network: HBO
Each episode of the HBO hit took 15 days to film at $5 million a pop, which is double the cost of a usual network series. The pilot for the Prohibition-era production that centers around Enoch Malachi "Nucky" Thompson (Steve Buscemi) reportedly cost $18 million to make. Eventually, costs declined as later episodes could reuse existing props, costumes, and sets.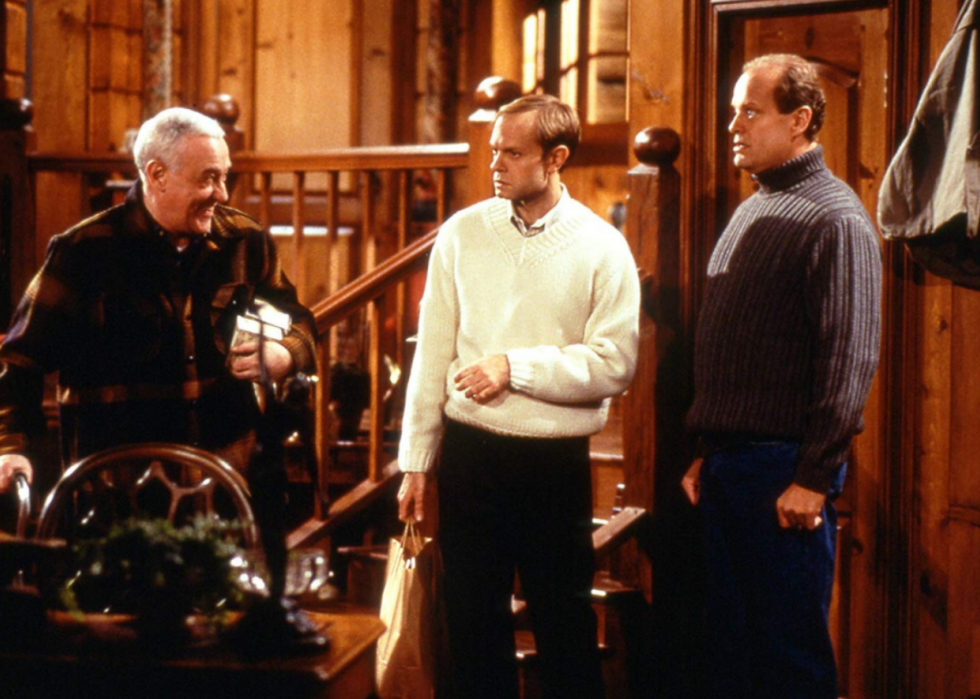 5 / 25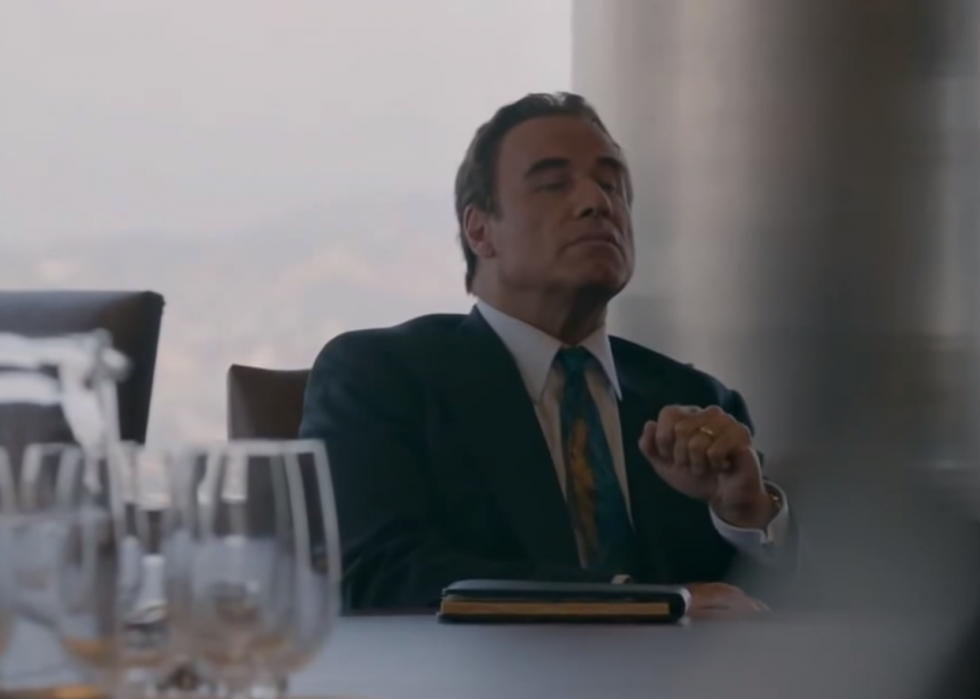 6 / 25
#20. The People v. O.J. Simpson: American Crime Story
- Budget per episode: $6.5 million
- On air: 2016
- Network: FX
The true-crime series based on Jeffrey Toobin's book portrayed the O.J. Simpson's notorious Hollywood murder trial. The show featured a top-shelf cast of Cuba Gooding Jr. and John Travolta, who cost millions to employ for the 10-episode drama. Travolta, who returned to television after almost four decades to play lawyer Robert Shapiro, was also accompanied by high-paid actress Sarah Paulson as Marcia Clark.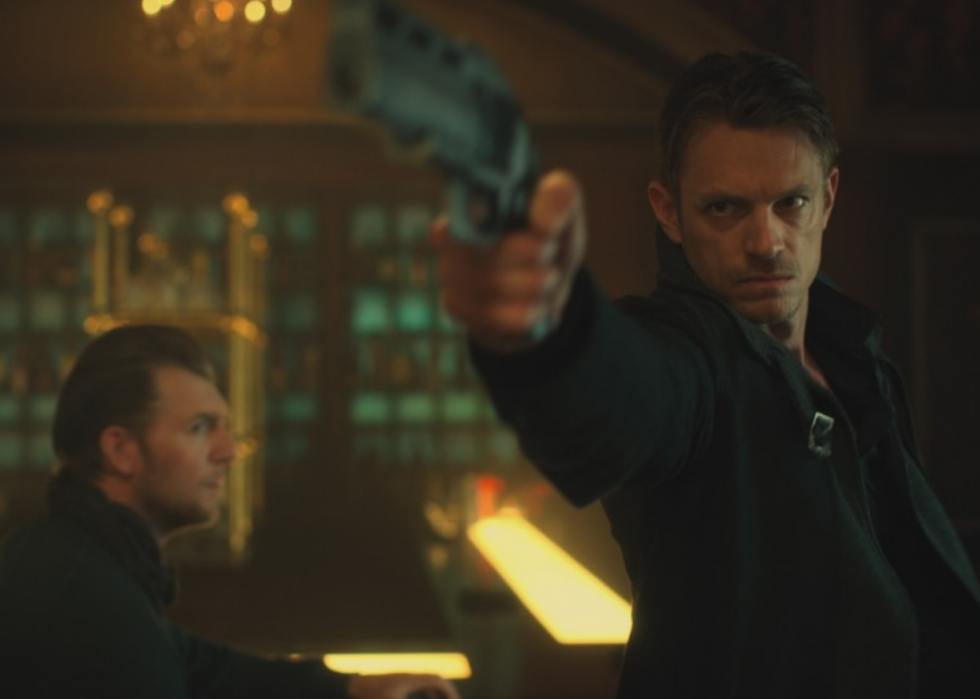 7 / 25
#17. Altered Carbon (tie)
- Budget per episode: $7 million
- On air: 2018–2020
- Network: Netflix
Creating a 25th-century plot starring Joel Kinnaman and hiring "Game of Thrones" director Miguel Sapochnik to direct are rumored to have cost $70 million for the initial 10-episode series. "Altered Carbon's" second season released only eight episodes, most of which were shorter than the first season episodes.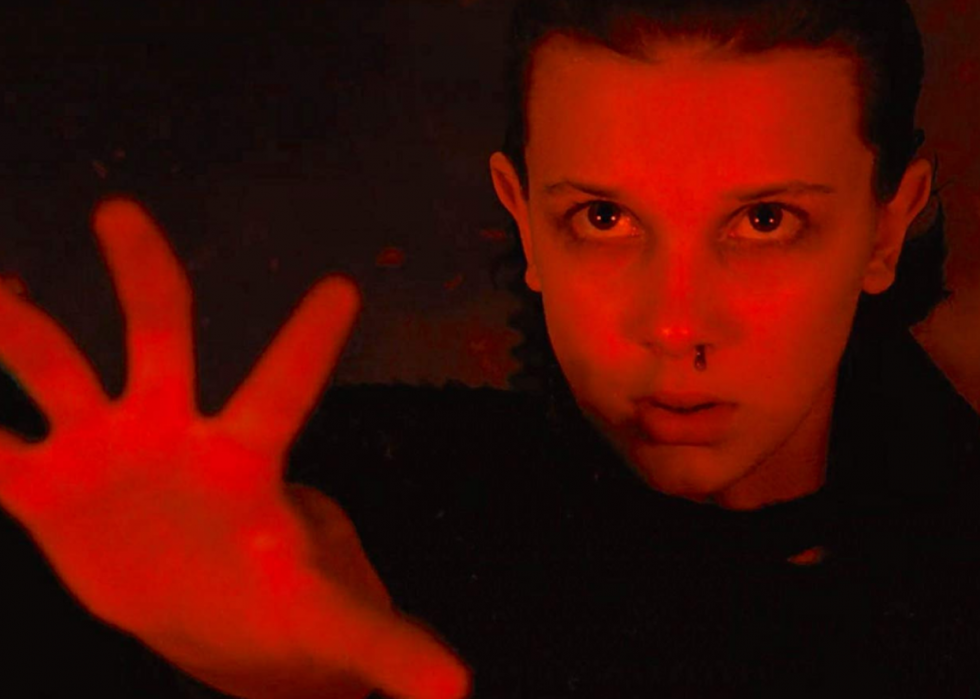 8 / 25
#17. Stranger Things (tie)
- Budget per episode: $7 million
- On air: 2016–present
- Network: Netflix
Making the first season of sci-fi horror series "Stranger Things," written by the Duffer brothers, to look like a 1980s Steven Spielberg movie was costly. Because of the series' limited budget, the show's creators had to switch up their original ideas, which included changing the original idea for a coastal town setting to a minimalist Midwest location.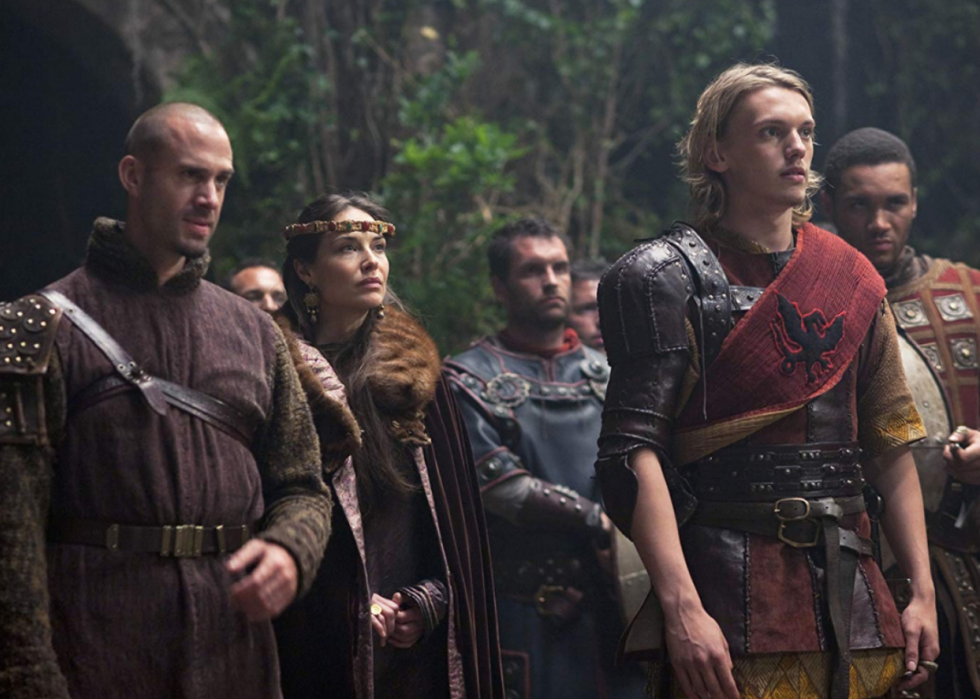 9 / 25
#17. Camelot (tie)
- Budget per episode: $7 million
- On air: 2011
- Network: Starz
It wasn't the cost of costumes and sets of Arthurian icon "Camelot" that shut the show down after one season; it was significant production challenges. Ironically, Joseph Fiennes, Eva Green, and Jamie Campbell Bower were producing ratings and viewership almost as high at the series' end as at its beginning. "Camelot" struggled from its inception because of a crowded cable landscape.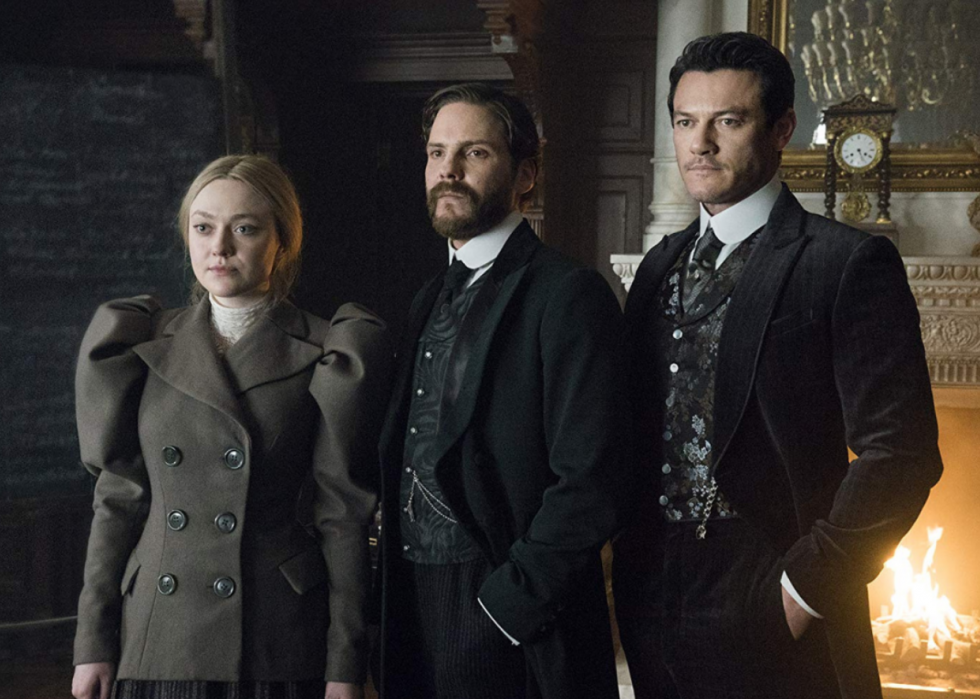 10 / 25
#15. The Alienist (tie)
- Budget per episode: $7.5 million
- On air: 2018
- Network: TNT
Childhood star Dakota Fanning is the face of "The Alienist," TNT's most expensive 10-episode series in its 30-year history. With the series, centered on a pair of New York City investigators in the 1890s hunting a child killer, the network succeeded where a major Hollywood studio failed. In 1996, Paramount invested millions into a film version the production house never finished.
You may also like: 50 of the best albums by LGBTQ musicians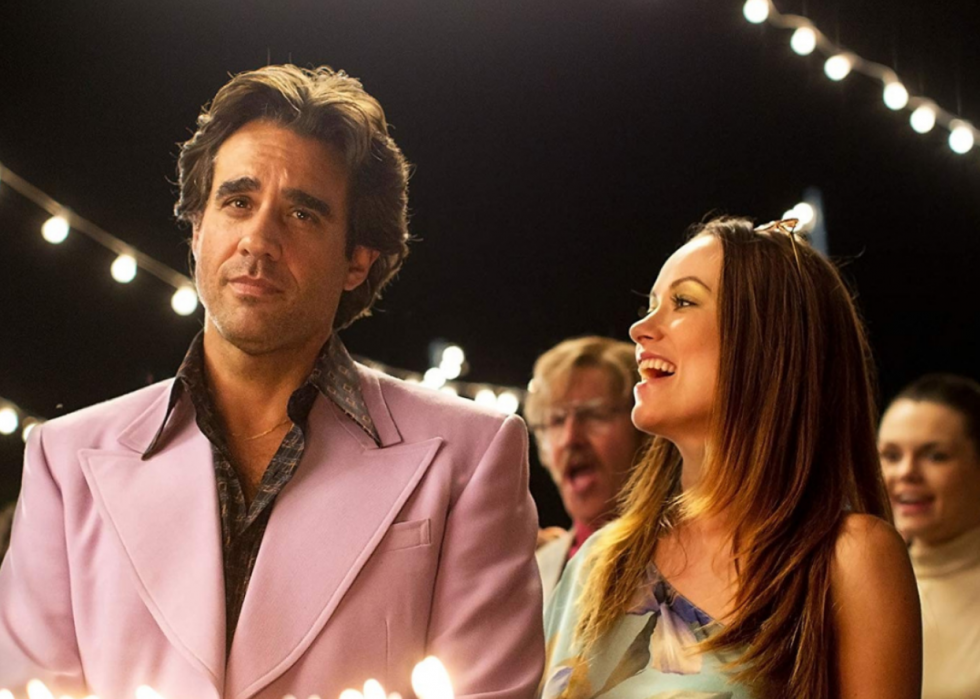 11 / 25
#15. Vinyl (tie)
- Budget per episode: $7.5 million
- On air: 2016
- Network: HBO
The two-hour premiere of "Vinyl," co-created by Mick Jagger and Martin Scorsese, cost almost $30 million, with the first season totaling $100 million. After the disappointing debut, HBO remained optimistic the show would come back from its launch up against the mid-season return of "The Walking Dead." But it didn't, leaving high-paid stars Bobby Cannavale, Olivia Wilde, and Juno Temple looking for other work.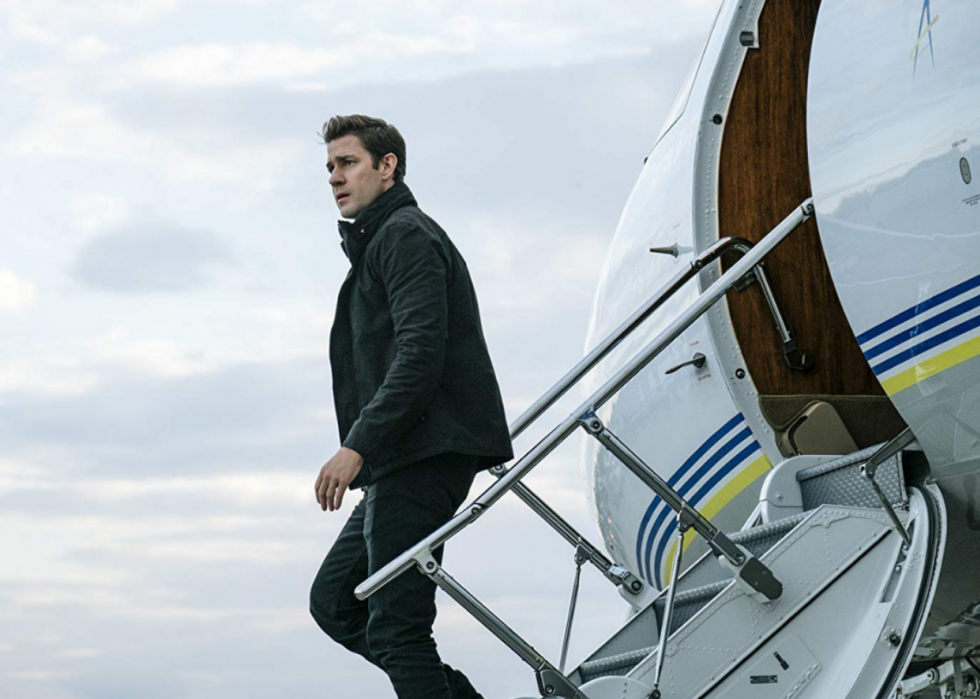 12 / 25
#13. Tom Clancy's Jack Ryan (tie)
- Budget per episode: $8 million
- On air: 2018–present
- Network: Amazon Prime
Tom Clancy's famous character CIA agent Jack Ryan (John Krasinski) is Amazon Prime's attempt at matching big-budget competitors. Costs reached more than $60 million into the first season. Produced by Carlton Cuse, the eight-episode political thriller's set locations spanned six countries and three continents, which helped create the $8 million per-episode price tag.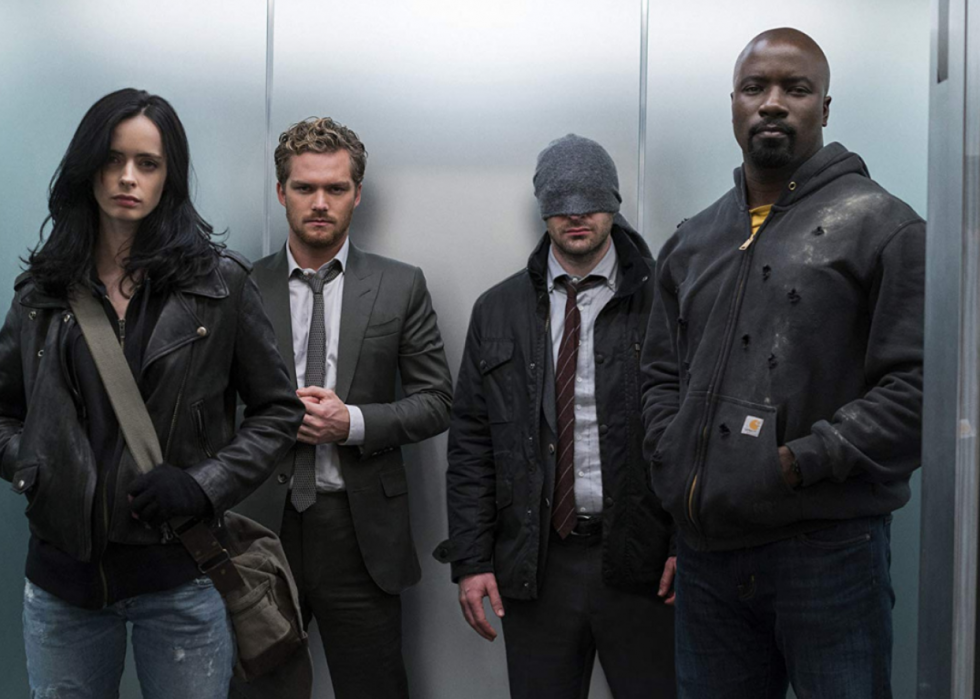 13 / 25
#13. The Defenders (tie)
- Budget per episode: $8 million
- On air: 2017
- Network: Netflix
"The Defenders" stars Krysten Ritter, Charlie Cox, Mike Colter, and Finn Jones, and features all the Marvel special effects and their associated price tags. The eight-episode miniseries was part of the largest production deal ever for New York. The Walt Disney Company committed to the $200 million Marvel Defenders project in 2014, which included the series for Jessica Jones, Iron Fist, Daredevil, and Luke Cage. Netflix pulled the plug on the deal for all "Defenders" series in February 2019 as Disney prepared to launch its streaming service.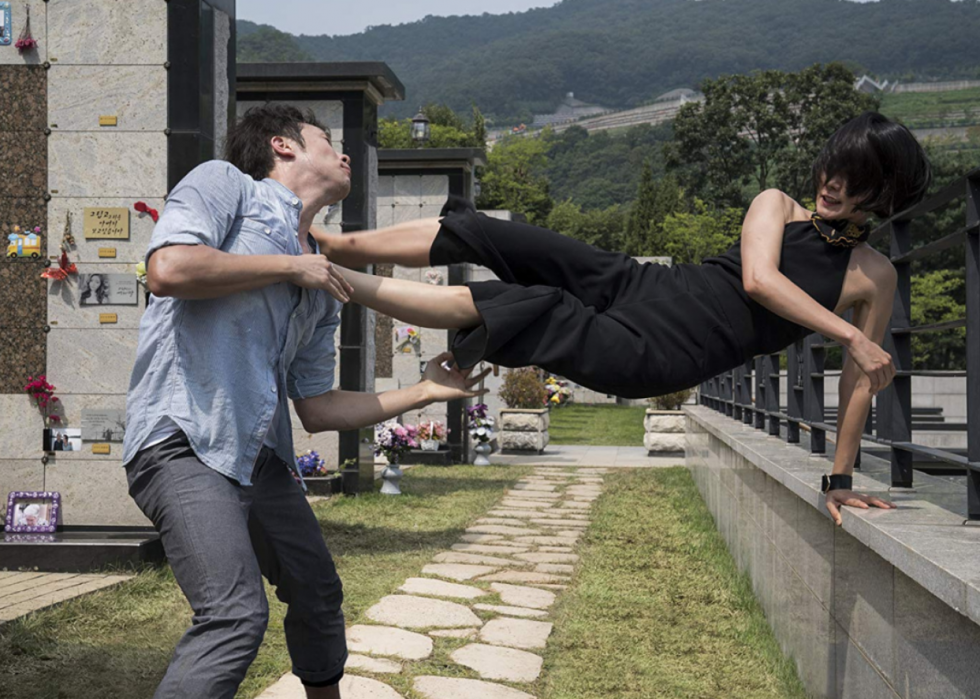 14 / 25
#9. Sense8 (tie)
- Budget per episode: $9 million
- On air: 2015–2018
- Network: Netflix
"The Matrix" creators Lana and Lilly Wachowski in 2015 co-created "Sense8," a sci-fi thriller plot of a group of strangers who live worldwide yet physically connect since they are all kin to one woman. The series had the most massive budget of all Netflix productions, jumping from $4.5 million to $9 million an episode under producer Roberto Malerba's rule. That didn't last long, however, as the show never developed a big enough audience to warrant its exorbitant costs and was promptly canceled after two seasons.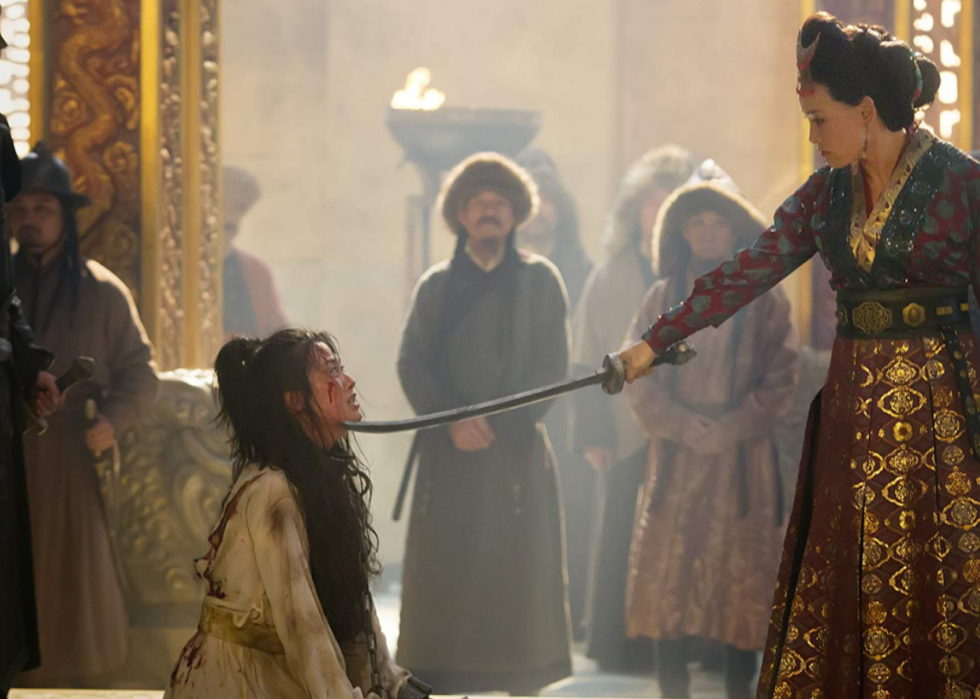 15 / 25
#9. Marco Polo (tie)
- Budget per episode: $9 million
- On air: 2014–2016
- Network: Netflix
Like so many period productions, Netflix's "Marco Polo" broke budgets with its complex sets, showy costumes, and pricey props. The journey of the 13th-century Italian merchant who befriended Mongol ruler Kublai Khan was told over the course of a 10-episode series that Netflix hoped would grow its content empire.
You may also like: 50 best Netflix original series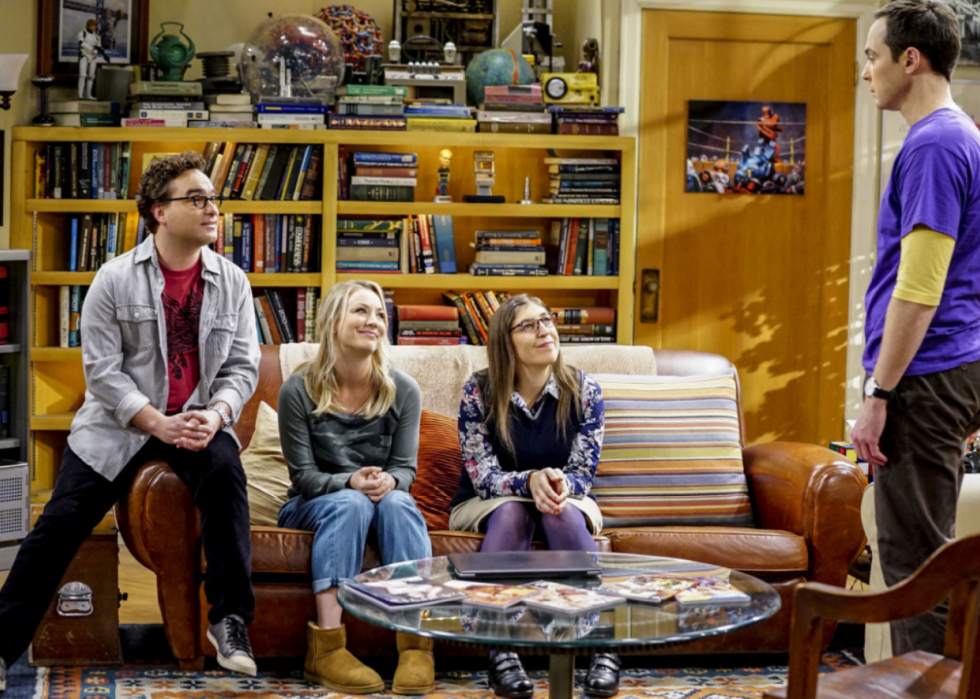 16 / 25
#9. The Big Bang Theory (tie)
- Budget per episode: $9 million
- On air: 2007–2019
- Network: CBS
Similar to "Friends," the CBS series "Big Bang Theory" that said goodbye after 12 years was one of the costliest major network series ever. The high budget was mainly due to original cast members Jim Parsons, Johnny Galecki, and Kaley Cuoco earning $1 million per episode (up from $60,000 per episode when the show started in 2007). CBS was charging more than $326,000 for 30-second advertising slots back in 2013 and around $258,500 in its final season. For the series finale, the network asked for $1.2 million to $1.5 million for 30 seconds of ad time.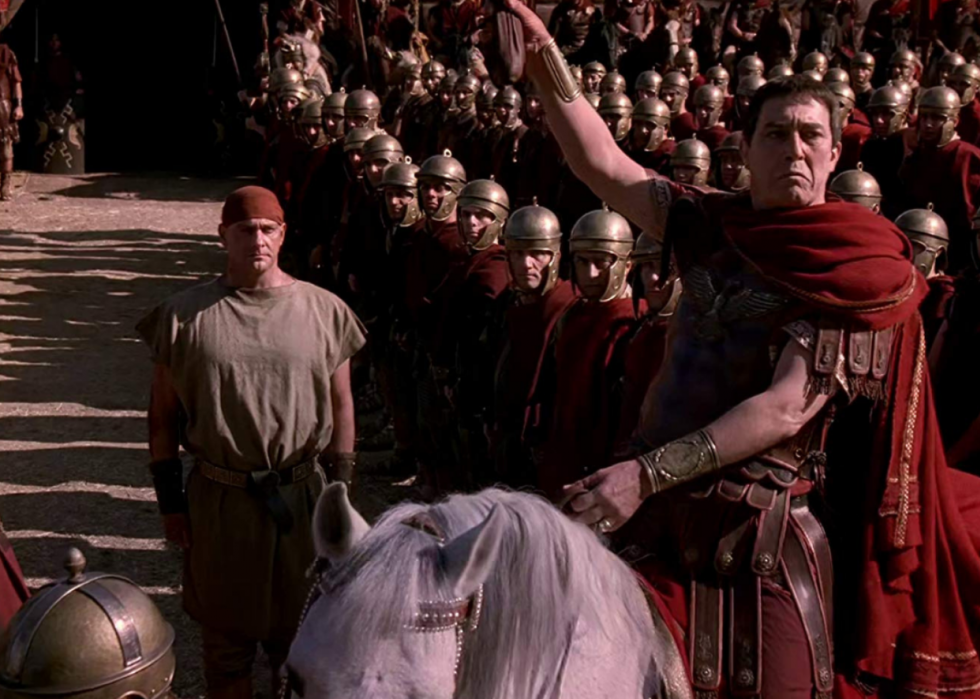 17 / 25
#9. Rome (tie)
- Budget per episode: $9 million
- On air: 2005–2007
- Network: BBC/HBO
Hundreds of extras, embellished costumes, and extravagant set designs to recreate soldiers fighting under the Roman Republic during the days of Mark Antony and Cleopatra was a bust for BBC and HBO after only two seasons. Because of low ratings, the historical drama co-created by "Gotham" writer Bruno Heller, ended with a tragic death and demise.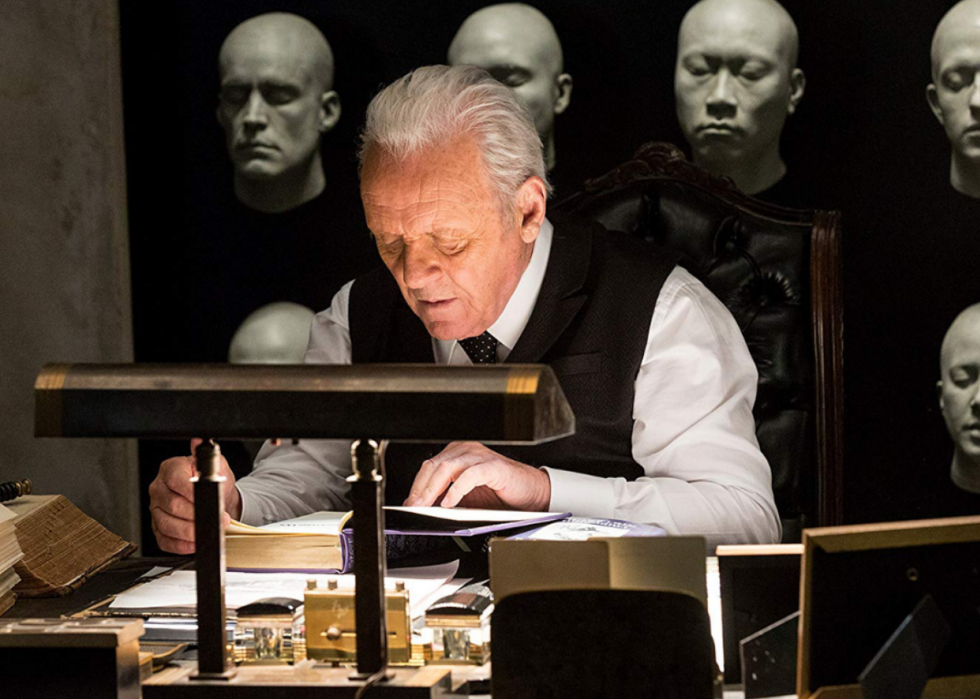 18 / 25
#6. Westworld (tie)
- Budget per episode: $10 million
- On air: 2016–present
- Network: HBO
From the opening credits, "Westworld" was the underdog debuting after "Game of Thrones." The 90-minute pilot reportedly cost around $25 million to produce. The futuristic Western, starring Hollywood A-listers Anthony Hopkins and Ed Harris, was co-produced by famed American filmmaker J.J. Abrams.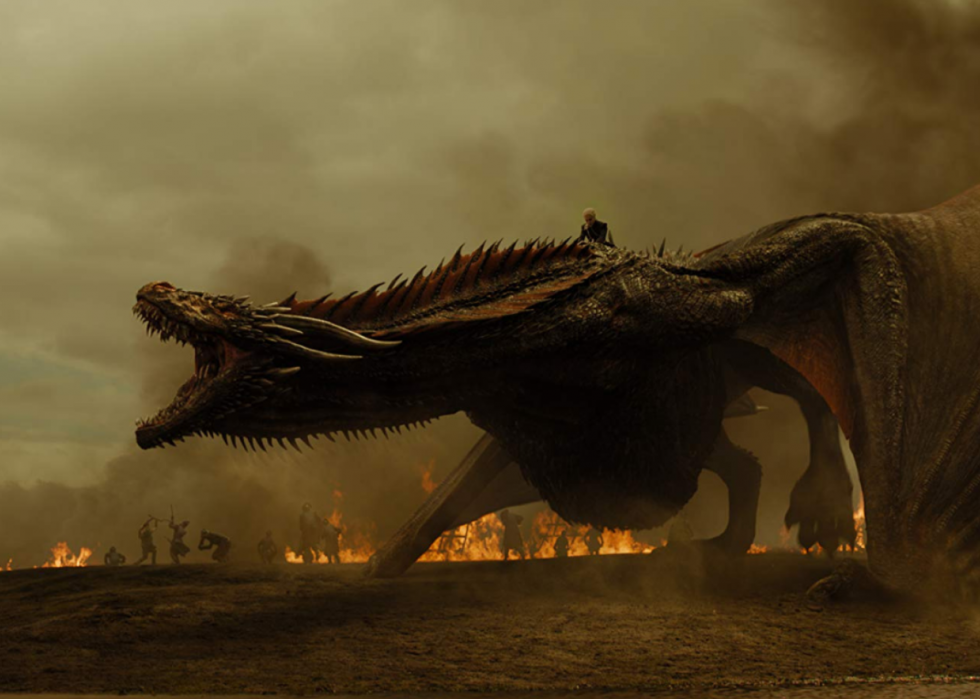 19 / 25
#6. Game of Thrones (tie)
- Budget per episode: $10 million
- On air: 2011–2019
- Network: HBO
The most-watched program in the history of the HBO network raised the bar for costumes, set design, and breakout talent, all of which cost millions per episode. The fantasy drama, featuring dragons and deathly weddings, gained worldwide attention in its eight seasons for its plot, special effects, and astronomical budget.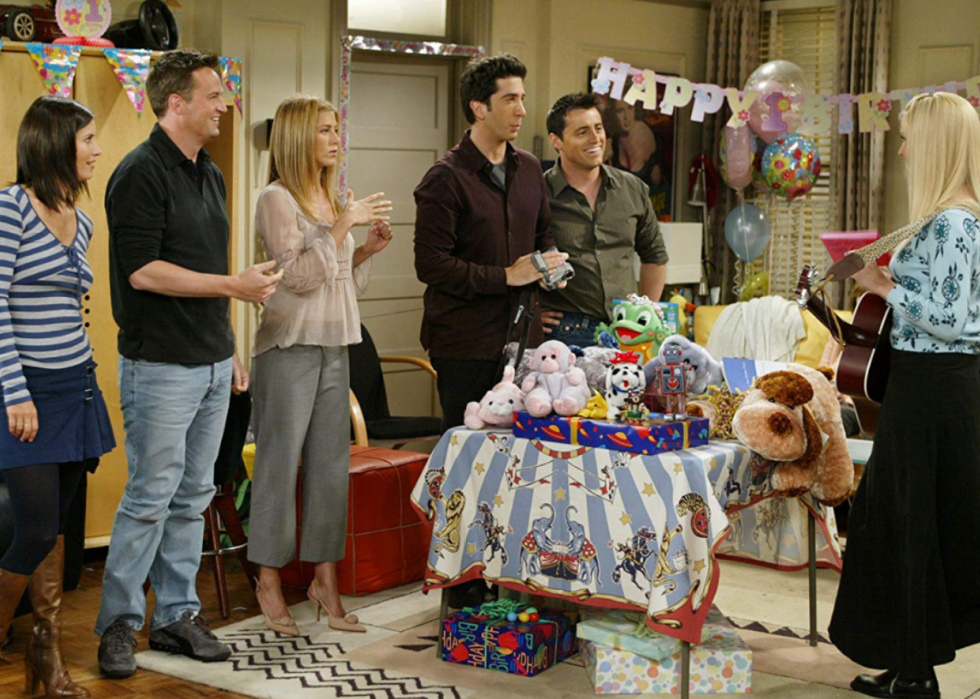 20 / 25
#6. Friends (tie)
- Budget per episode: $10 million
- On air: 1994–2004
- Network: NBC
The final season of "Friends" rang up a bill of $10 million per episode. The cast of Jennifer Aniston, Courteney Cox, Matthew Perry, Matt LeBlanc, Lisa Kudrow, and David Schwimmer were all interested in pursuing other projects, even though they were being paid upwards of $1 million each per episode. The six-member original cast each pulls in 2% of syndication income, which amounted in 2018 to at least $20 million each.
You may also like: Best Bob Dylan albums of all time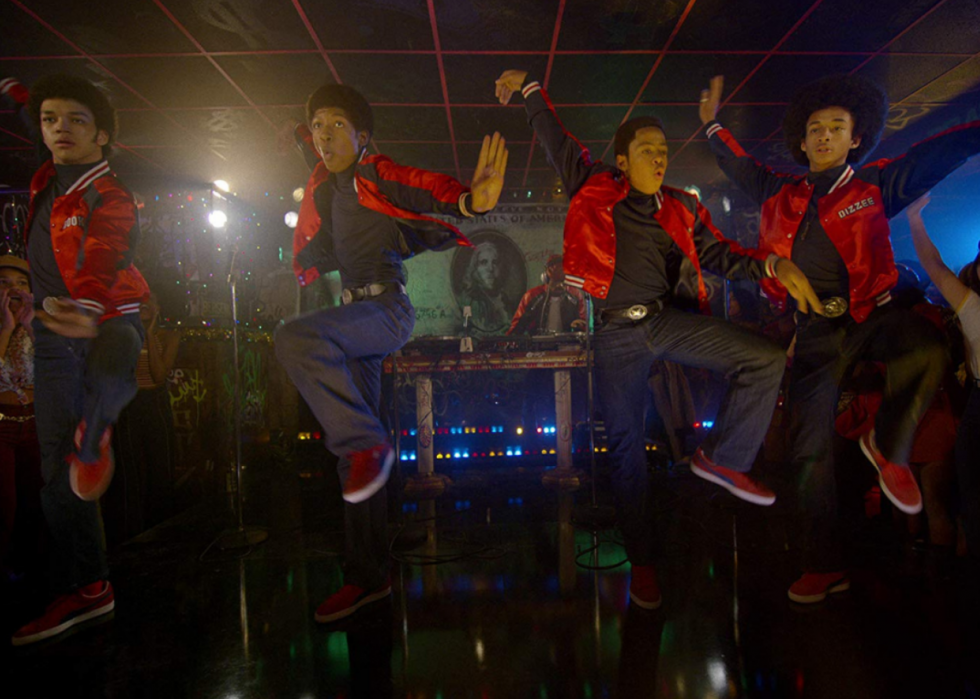 21 / 25
#5. The Get Down
- Budget per episode: $11 million
- On air: 2016–2017
- Network: Netflix
"The Get Down" could not get back up because of its overall budget of $120 million, with the show's expensive sets and exorbitant fees to gain the rights of R&B and funk songs used in the series. Set in the 1970s during the death of disco and the birth of hip hop in famed New York City clubs like CBGB and Studio 54, the period drama musical starred Justice Smith and Jimmy Smits.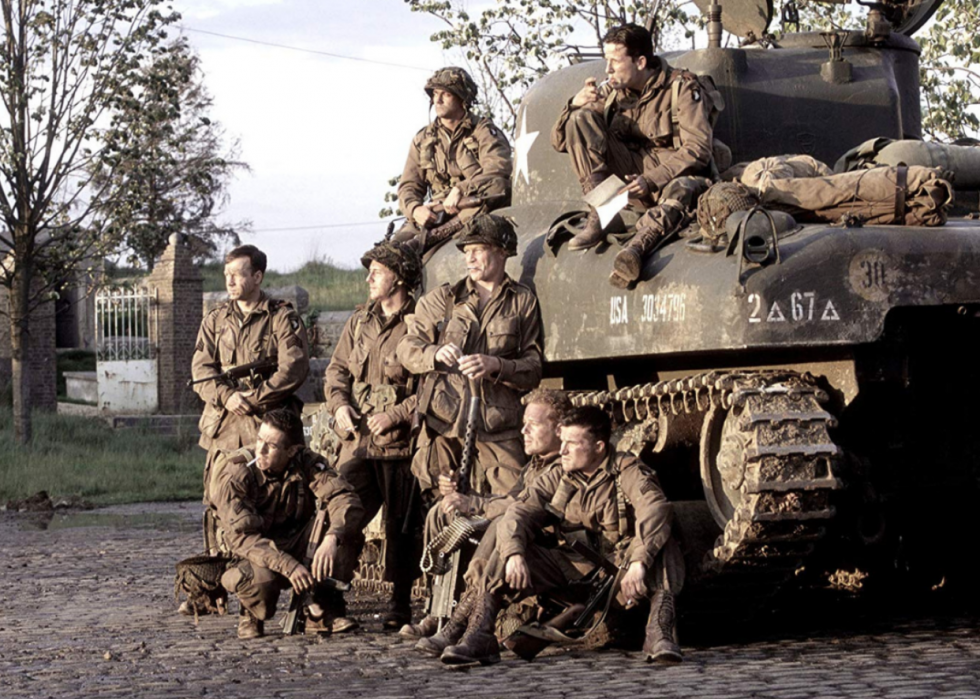 22 / 25
#4. Band of Brothers
- Budget per episode: $12.5 million
- On air: 2001
- Network: HBO
The period costumes, European location, and star-studded cast did not come cheap for co-creators Steven Spielberg and Tom Hanks' "Band of Brothers." Performances by actors Damian Lewis, Donnie Wahlberg, David Schwimmer, and others were critically acclaimed for the D-Day realism of "Easy Company" 2nd Battalion of the 506th Regiment of the 101st Airborne Division. The 10-hour World War II show cost more than $125 million to produce.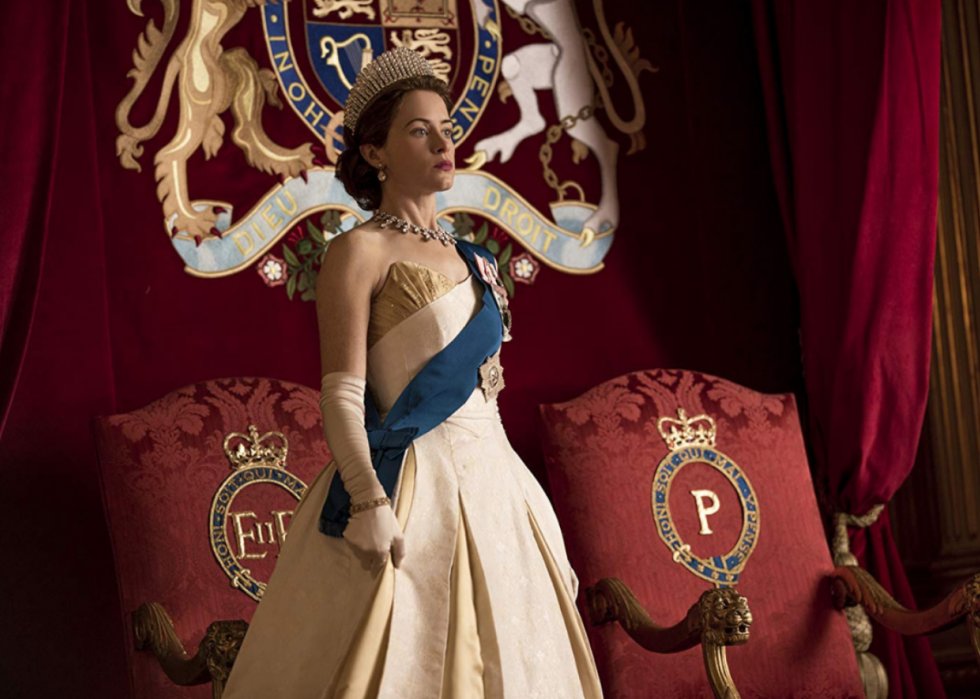 23 / 25
#2. The Crown (tie)
- Budget per episode: $13 million
- On air: 2016–present
- Network: Netflix
It cost approximately $37,000 to recreate the wedding dress of Queen Elizabeth II in the first episode of "The Crown," and things only got more expensive from there. Along with recreating the extravagant wardrobe of Elizabeth (Claire Foy), the series used up to 7,000 costumes and a life-sized replica of Buckingham Palace. Netflix initially committed to spending $130 million on "The Crown's" first two seasons.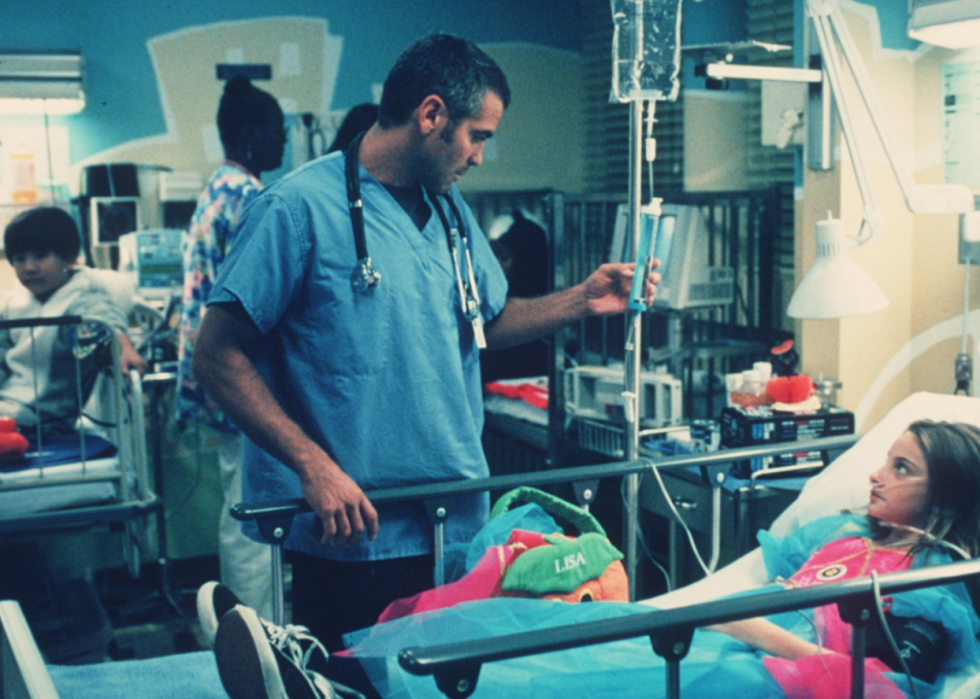 24 / 25
Hulton Archive // Getty Images
#2. ER (tie)
- Budget per episode: $13 million
- On air: 1994–2009
- Network: NBC
At the time the 15-season series first aired in 1994, George Clooney and fellow actors Noah Wyle and Julianna Margulies were not the household names they are today. As that changed, so did the budget—which eventually peaked at $13 million per episode. Add in the one episode directed by Quentin Tarantino, and "ER" goes down as the second most expensive series of all time.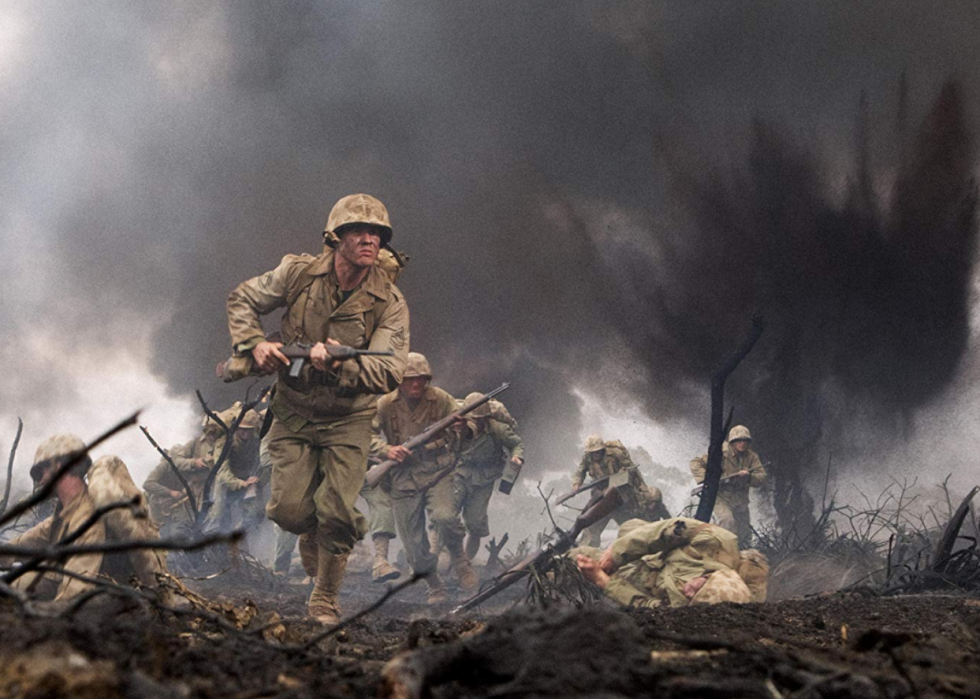 25 / 25
#1. The Pacific
- Budget per episode: $21.7 million
- On air: 2010
- Network: HBO
Steven Spielberg, known for his multimillion-dollar productions, spared no expense to recreate historically accurate battle scenes in "The Pacific." Additionally, co-executive producer Tony To told the Hollywood Reporter the scene of Sledge, played by Joseph Mazzello, landing on the island of Peleliu cost $5 million. The scene required 300 actors to stay on an Australian beach for four days.
You may also like: 50 of the best 'SNL' skits