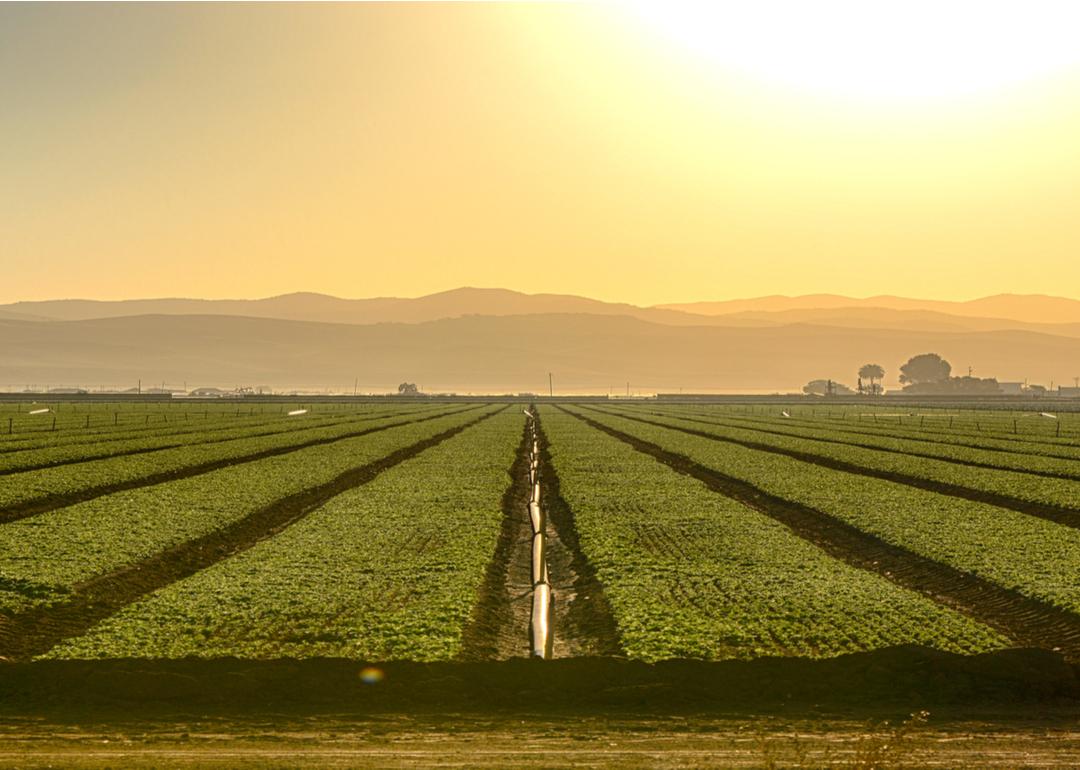 States with the biggest agriculture industry
Laurin Rinder // Shutterstock
States with the biggest agriculture industry
Most Americans don't recognize just how much the agriculture industry affects their everyday lives. The connection is not solely confined to your grocery store, either—industries affected by the agricultural sector include food/beverage service, forestry, and textiles, just to name a few.
Less than 2% of the American workforce was directly employed in agriculture in the year 2000, a drastic transition from 40% a century earlier. To improve consumer's relationships with this industry, organizations like Future Farmers of America and 4-H help to bridge the gap between consumers and farmers and fight agricultural illiteracy from youth.
Stacker ranked each U.S. state by the size of its agriculture industry. To come up with the list, we analyzed USDA data including 2018 state agricultural overview reports and commodity values from 2012 ranked by the total value of agricultural products sold.
We also took a look at the economic and environmental impact of the agriculture industry for each state, based on data from the National Association of State Departments of Agriculture, as well as how the industry affects residents and what aspects about that state make it ideal for agriculture.
States like Alaska and Hawaii generated a wide range of unique agricultural commodities due to climates that differ from the rest of the country. States such as Texas and Wisconsin produced crops and livestock like cotton, cattle, and dairy cows known worldwide for their quality. Of course, there are always the corn belt states of Indiana, Illinois, Iowa, Missouri, Nebraska, and Kansas that provide a majority of the country's corn supply thanks to level landscapes and nitrogen-rich soil.
Keep reading to see where your state's agriculture industry ranks.
You may also like: How each state uses its land