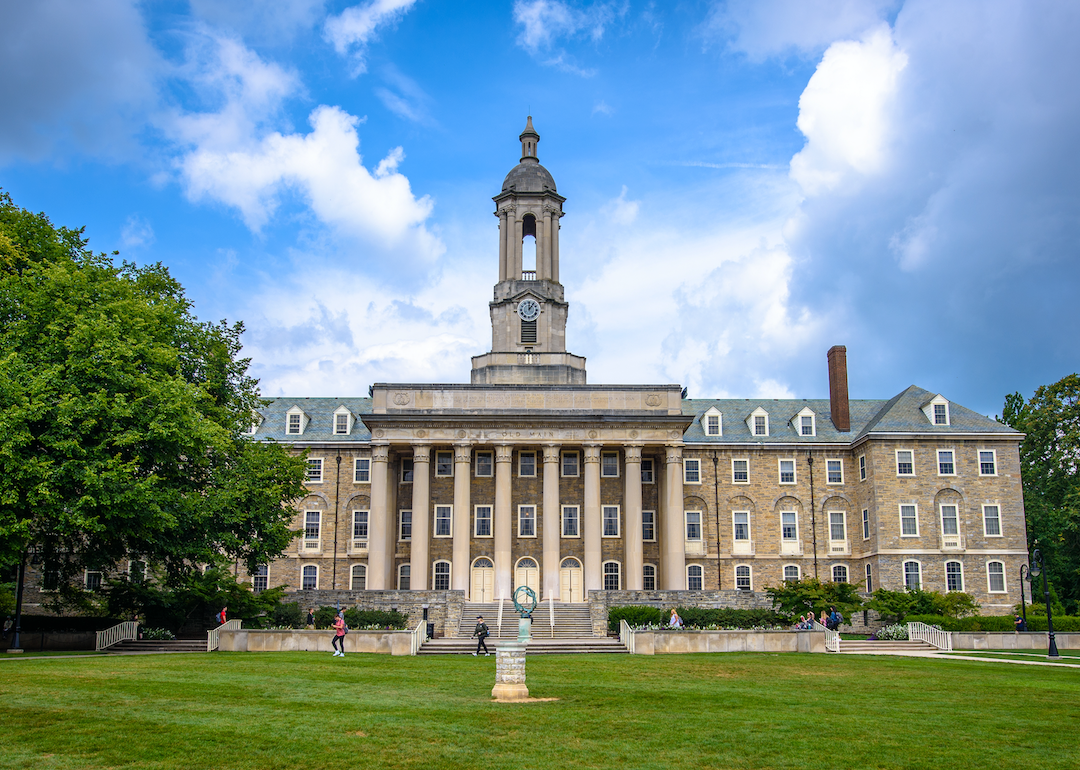 50 best public colleges ranked from least to most expensive
Kristopher Kettner // Shutterstock
50 best public colleges ranked from least to most expensive
The weight of student loan debt in the U.S. has become a genuine crisis: 44.7 million Americans now cumulatively owe $1.56 trillion in student debt as of 2019, an amount second only to mortgage debt in its magnitude. And yet, the worth of a college degree in the workplace continues to grow as college education becomes less financially attainable. In a phenomenon known as degree inflation, employers are increasingly seeking employees who hold four-year degrees, even for roles that have never required that level of education. In a world where a college degree is a potential path to financial success, but the degree itself comes at such a high cost, what's a student to do?
In some countries, such as Poland and Denmark, getting an affordable (virtually free) public education is within reach of all citizens and members of other EU nations. In the United States, the cost of public school depends on state residency. Some public universities have remained relatively affordable options for both state residents and out-of-state students. Others, however, have become more expensive on both fronts, or have had to hike up out-of-state tuition costs to keep in-state prices low. Here, Stacker has ranked the 50 best public universities in the country in order from least to most expensive.
To compile this list, Stacker scoured data from Niche, a site that reviews and ranks schools according to factors like acceptance rates, the average student loan amount, diversity, quality of professors, and more. This list comprises Niche's 50 top public colleges of 2020, and the schools have been ranked in terms of their out-of-state tuition costs, sourced from each school's website. For the University of Pittsburgh and the University of Texas at Austin, rates in this story reflect an average of the tuition for all undergrad schools at the university. Read on to find out which entirely free university will leave your piggy bank full, which pricey school still has some of the happiest students in the country, and which affordable university held an honorary graduation in space.
You may also like: Counties in every state with the fastest-growing income