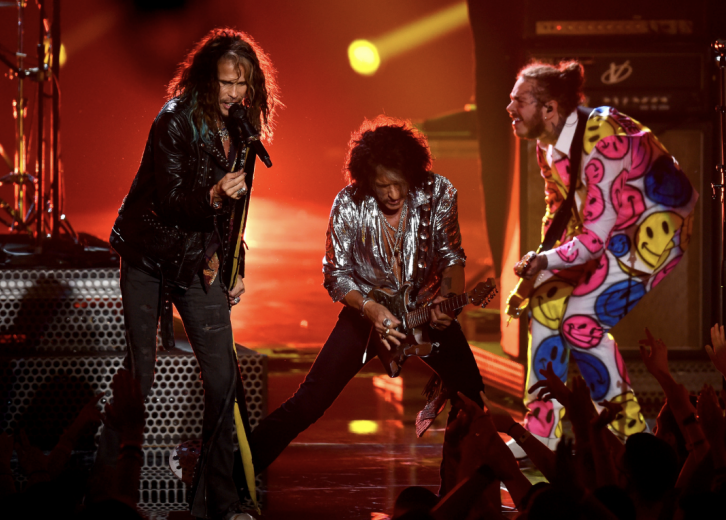 30 musicians with legendarily long careers
It's no secret that the music business can be a cruel and hostile enterprise and one that's known to kick an act when they're down. In turn, even successful musicians can find themselves without a contract or an audience as soon as the creative well runs dry. Nevertheless, through the mist of one-hit wonders and short-lived careers, there has come a range of certifiable mainstays. These are the artists who haven't just endured throughout the decades but managed to keep pace with the industry's shape-shifting landscape. In some cases, they remain relevant by changing up their sound or adopting new production techniques. In other cases, the fanbase is so broad and loyal that no amount of mediocre output can dismantle their careers.
Meanwhile, the longest-running acts are more than mere purveyors of classic tunes. Since music is so fundamental to Western culture, its foremost veterans will be remembered for decades and possibly centuries to come. In the same manner that contemporary society still pays its respects to Mozart, Bach, and Beethoven, so too will future societies honor The Rolling Stones, Bob Dylan, Miles Davis, and others. To that end, established musical acts carry the torch of history every time they drop an album or hit the stage.
In commemoration of those who stayed the course, Stacker presents 30 musicians with legendarily long careers. The list was compiled using various internet-based sources, including Billboard and Rolling Stone. Being that there was a fairly large pool from which to choose, Stacker tried to focus on artists who didn't just survive throughout the decades but kept up with or even defined multiple trends. For example, Louis Armstrong burst onto the scene in the 1920s and didn't release his best-selling album, "Hello Dolly!," until 1964. By contrast, artists like James Brown and Chuck Berry (who aren't included) mostly remain synonymous with specific periods of output, despite their long and massively influential careers.
The list also strives for a certain degree of musical diversity. To that end, it features country artists, jazz icons, rock legends, soul singers, and classic pop vocalists alike. What results is a comprehensive overview of music history itself by way of the medium's most accomplished performers.
Read on to learn more about 30 musicians with legendarily long careers as of 2019.
You may also like: 30 stars who hit their stride late in life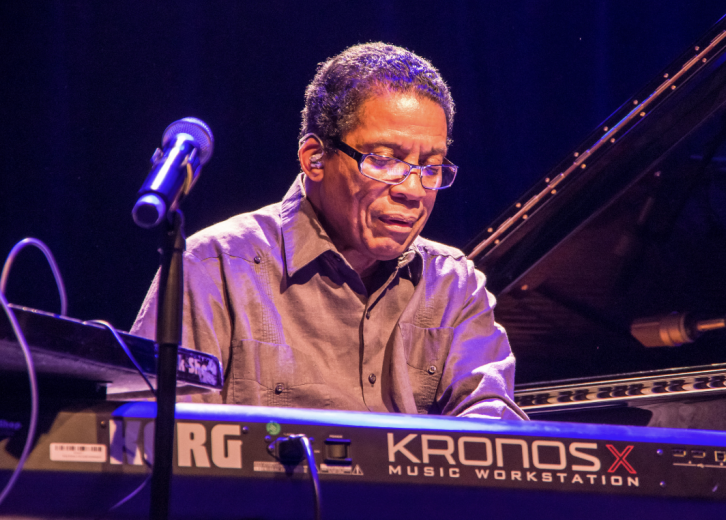 Herbie Hancock
Keyboardist Herbie Hancock was a classical music prodigy as early as age seven, eventually transitioning into jazz. Throughout the 1960s, he played piano in the Miles Davis Quintet while simultaneously working on various solo projects and collaborations. Still active to this day, he remains best known for the 1973 album "Head Hunters" and his early 1980s keyboard anthem "Rockit."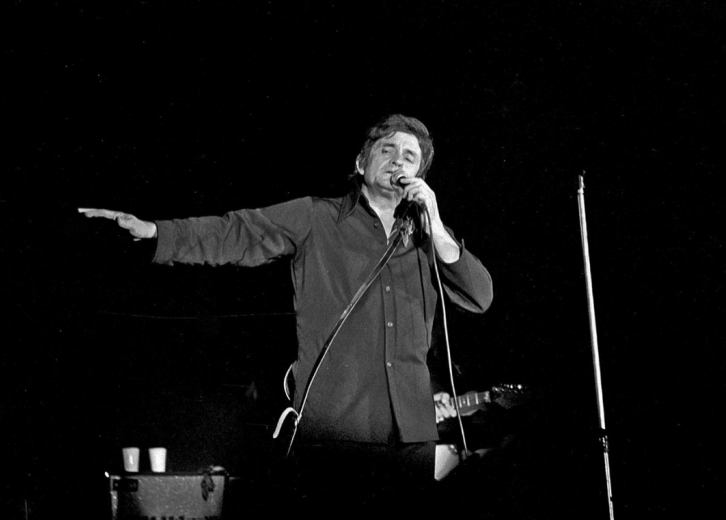 Johnny Cash
One of the most prolific recording artists of all-time, Johnny Cash released 96 albums over his near-50-year career. Early songs such as "I Walk the Line" and "Folsom Prison Blues" helped define his unique brand of subdued grit. Just when his popularity seemed down for the count, Cash launched a major 1990s comeback with help from producer Rick Rubin.
The Isley Brothers
It's a family affair for soul outfit The Isley Brothers, who first formed as a gospel quartet of siblings back in the early 1950s. Upon the death of Vernon Isley, the group became a trio and released the song "Shout" in 1959. Ronald Isley continued to perform lead vocals over the subsequent decades, which saw the group bringing in new family members while adapting to various musical trends.
Frank Zappa
Self-taught composer Frank Zappa landed his first recording gig as early as 1962 when he provided the soundtrack to a low-budget film called "The World's Greatest Sinner." Soon after, he teamed up with the Mothers of Invention and released the landmark double album "Freak Out!" Its sprawling array of genres and styles laid the groundwork for a similarly diverse career, which featured everything from top-selling pop songs to complex classical arrangements.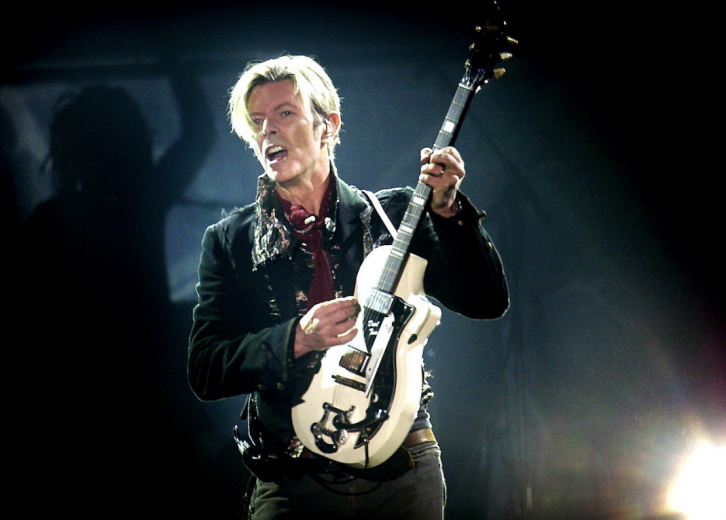 David Bowie
They don't call David Bowie a "musical chameleon" for nothing. Not only did the rock icon shift from one style to the next throughout the 1970s and early 1980s, but he set various aesthetic templates along the way. While his latter-day output wasn't as impactful as his earlier efforts, his singular aura and mystique never waned.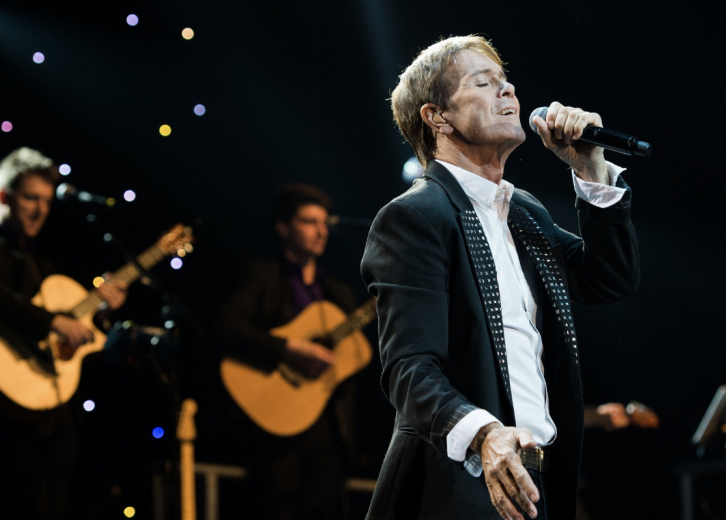 Cliff Richard
With help from backing group The Drifters (later The Shadows), this British pop legend released "Move It" in 1958. Often credited as the first British classic rock song, it kicked off a massively successful career that's still going to this day. Richard's 2018 effort "Rise Up"—his first album of original material in 14 years—peaked at #4 on the U.K.'s Official Chart.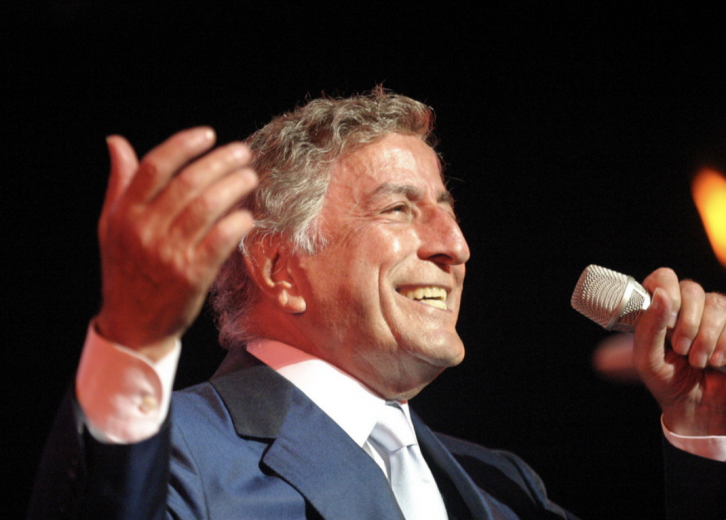 Tony Bennett
A veritable institution unto himself, crooner Tony Bennett scored his first #1 single with the 1951 ballad "Because of You." Numerous hits would follow, making him one of the few artists to have new albums land on the charts in each of the last seven decades. As if all his achievements weren't impressive enough, Bennett is also an accomplished painter.
Chick Corea
Pianist and keyboardist Chick Corea began his career in the early 1960s, playing alongside jazz giants such as Herbie Mann, Mongo Santamaria, and Stan Getz. In 1968, he joined Miles Davis' band and thus became a central figure in the emerging jazz fusion genre. Eventually breaking out on his own, Corea still releases new music to this day.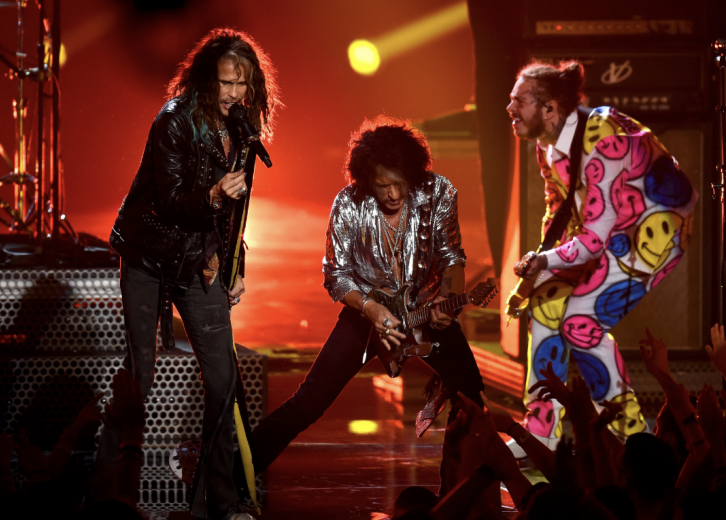 Aerosmith
Currently in the midst of a Las Vegas residency, Aerosmith remains one of the most storied acts in music history. Their first wave of success came in the mid-1970s, with the release of hard rock albums such as "Rocks" and "Toys in the Attic." Later bringing in outside songwriters, the band reinvented itself as one of the best-selling acts of the late 1980s and early 1990s.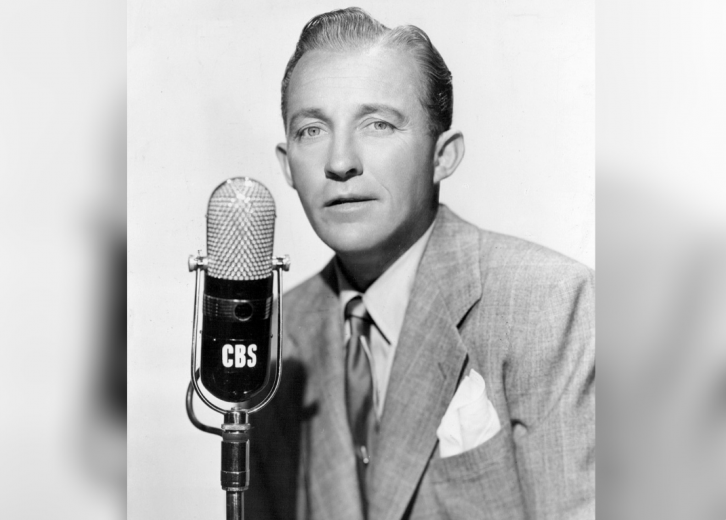 Bing Crosby
According to some experts, Bing Crosby was the "first multimedia star of the 20th century." While today's audiences might know him best as the man behind "White Christmas," that song merely skirts the surface of an accomplished and influential career. Everyone from Frank Sinatra to Perry Como took direct cues from this legendary vocal talent.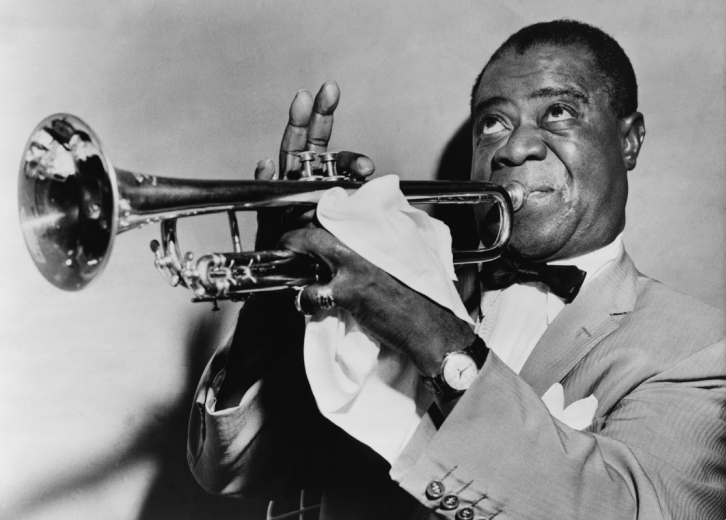 Louis Armstrong
It's virtually impossible to overstate the importance of Louis "Satchmo" Armstrong, who ranks among the most pivotal figures in all of American music. After cutting his teeth in The Big Easy, the young trumpeter moved to Chicago in the early 1920s and quickly rose to fame. Not only would his versatile talent influence various decades and eras of jazz music, but his crossover success helped tear down racial boundaries.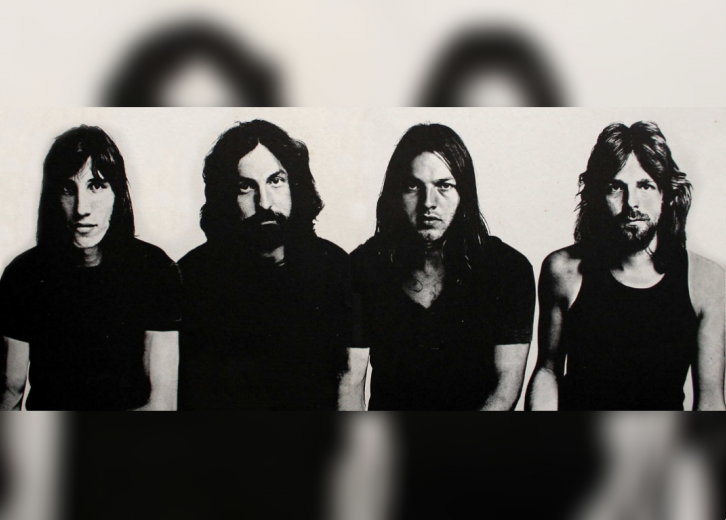 Pink Floyd
Despite their origins as a space rock outfit, Pink Floyd's legacy is famously grounded by perennial turbulence and dispute. What began in the mid-1960s as a cornerstone of the British psychedelic scene continued to evolve over the five decades that followed. It all makes for a brilliantly diverse oeuvre, which includes timeless albums like "The Wall" and "The Dark Side of the Moon."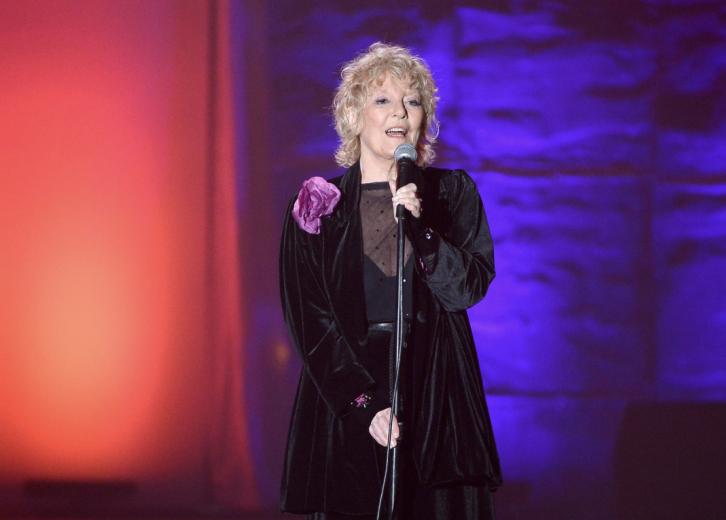 Petula Clark
English singer Petula Clark was just nine-years-old when she made her broadcast debut on BBC radio, spontaneously soothing listeners in the wake of a Nazi air raid. In the 1960s, chart-topping songs like "Downtown" and "I Know a Place" helped make her the "First Lady of the British Invasion." Continuing a career that spans seven-plus decades, she's currently scheduled to star in an upcoming revival of "Mary Poppins."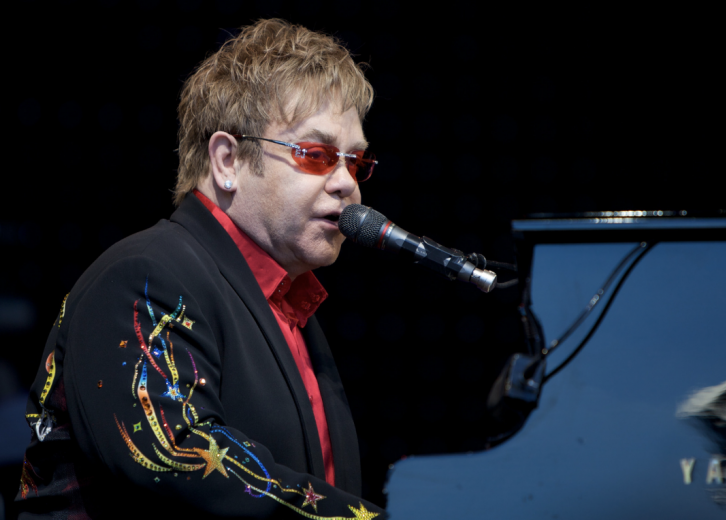 Elton John
One doesn't need to see "Rocketman" to know that Elton John's career is as long as it is accomplished. After teaching himself to play the piano at the age of four, he went on to become one of the best-selling acts in the world. From "Your Song" up to "Circle of Life" and beyond, his repertoire remains second to none.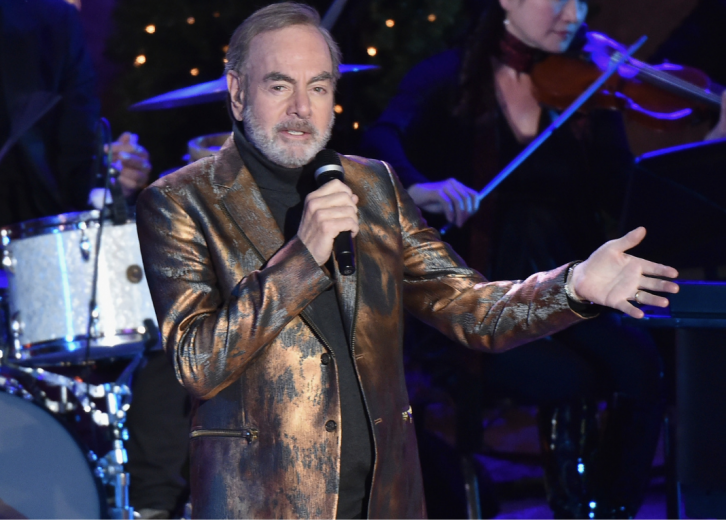 Neil Diamond
Before launching his meteoric solo career, Neil Diamond penned the hit song "I'm a Believer" for The Monkees. He became a popular solo act soon after, selling over 100 million albums and scoring 13 Top 10 singles. Diamond is a such a consummate performer that a recent diagnosis of Parkinson's disease hasn't stopped him from making the occasional live performance.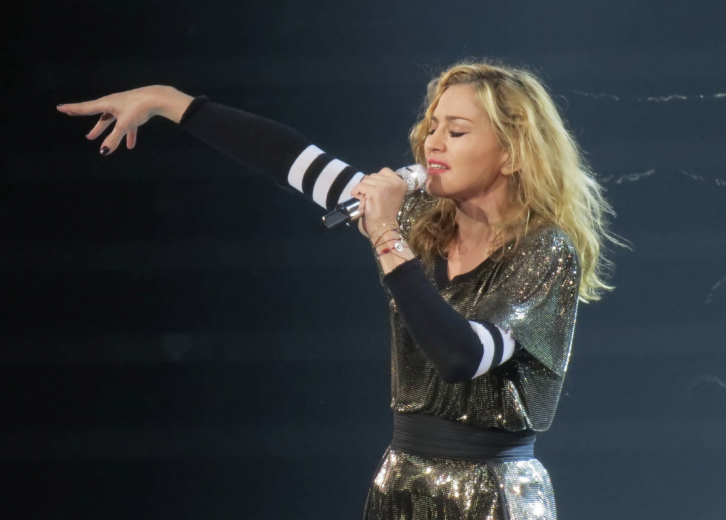 Madonna
The once-undisputed "Queen of Pop" didn't arrive on the scene as much as she did completely dominate it overnight. Her early singles like "Everybody" and "Burning Up" became dance floor staples in the club scene, paving the way for an explosive debut album. Madonna has reinvented herself repeatedly in the time since, to perennial chart-topping effect.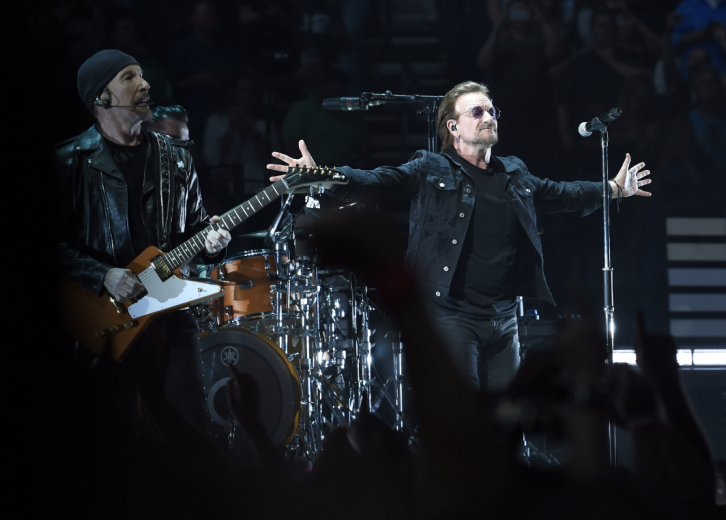 U2
After winning a talent show in 1978, post-punk outfit U2 used their prize money to record a demo and build up a local fanbase. It was an inauspicious start to a long and storied journey, which would see the band embracing a broad swath of styles and themes. When 2017's "Songs of Experience" soared to the top of the Billboard chart, U2 became the fourth musical act in American history to score a #1 album in four straight decades.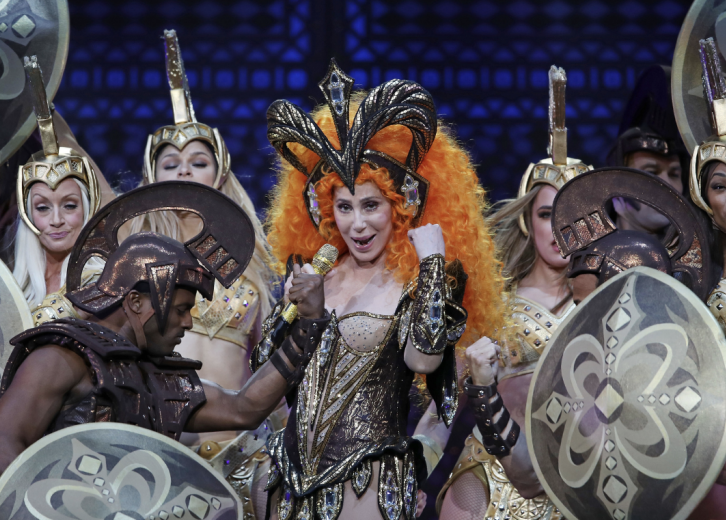 Cher
As one half of the husband and wife duo Sonny & Cher, this iconic singer kicked off her career with the 1965 single "I Got You Babe." Performing as a solo act around the same time, Cher quickly established herself as an autonomous female force. In 1998, her hit song "Believe" was both a personal best-seller and the best-selling single by a female artist in U.K. chart history.
Diana Ross
Diana Ross broke onto the scene as the lead singer for The Supremes, also known as America's most successful vocal group to date. Her subsequent solo career is likewise the stuff of legend, thanks to hit songs such as "I'm Coming Out" and "Ain't No Mountain High Enough." Once dubbed the "Female Entertainer of the Century" by Billboard, she won a Grammy Lifetime Achievement Award in 2012.
Tina Turner
Tina Turner first turned heads as the lead singer of the Ike & Tina Turner Revue, cultivating a powerful R&B sound. In the wake of her rocky marriage and subsequent divorce, she embarked on a solo career starting in the 1970s. Her 1984 album "Private Dancer" and its hit single, "What's Love Got to Do With It," sparked a major comeback on the world stage.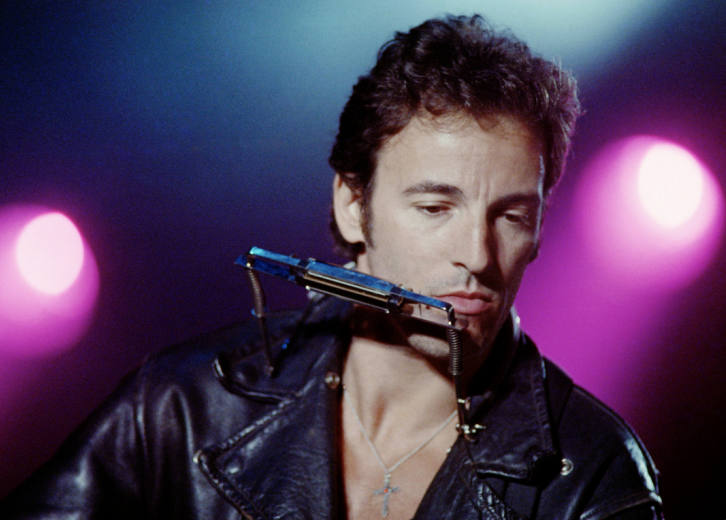 Bruce Springsteen
With the release of this year's "Western Stars," Bruce Springsteen cracked the Billboard Top 10 for the 20th time in his prolific career. The tireless singer released a string of acclaimed albums throughout the 1970s before going to the next level with 1984's "Born in the USA." At 69, "The Boss" is still exhibiting the energy he did in his glory days.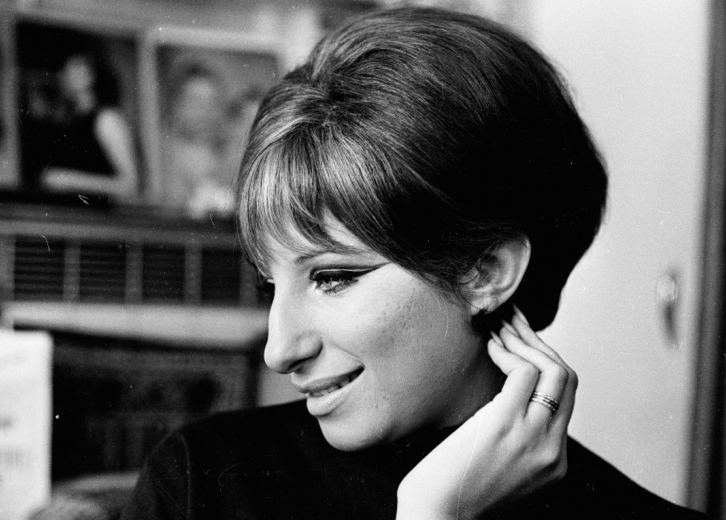 Barbra Streisand
Few performers are as accomplished as Barbra Streisand, winner of just about every award the entertainment industry can dole out. A Broadway star by the age of 19, she released her debut album just one year later. Songs like "People" and "The Way We Were" endure as signature tunes and American standards alike.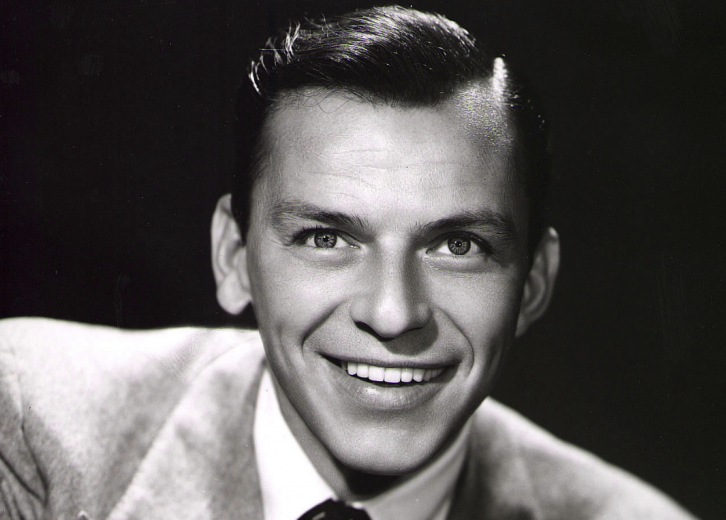 Frank Sinatra
When crooner Frank Sinatra took the stage for the last time in 1995, it marked the end to a truly prolific career. Bolstered by his signature good looks and an impeccable voice, Ol' Blue Eyes first began topping "best vocalist" polls in the early 1940s. After waning in popularity, he re-surged in 1980 with the hit song "New York, New York."
Miles Davis
After dropping out of Juilliard in the 1940s, trumpeter Miles Davis became a pivotal figure in everything from hard bop to jazz fusion. Over 50 years, he would flirt with or pioneer a substantial array of moods and styles. Albums such as "Kind of Blue" and "In a Silent Way" are full-blown cornerstones of music history.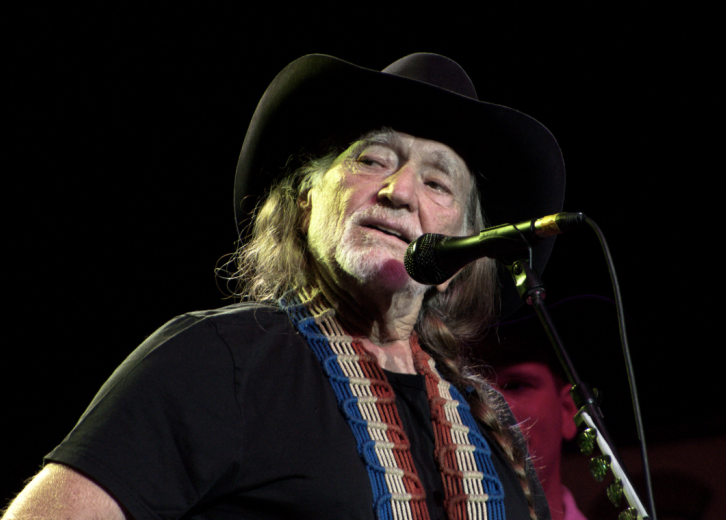 Willie Nelson
One of country music's most iconic and enduring figures, Willie Nelson has released over 90 studio albums to date. Before breaking out as a solo star, he penned hit tunes such as "Crazy" and "Funny How Time Slips Away" for other artists. Upon its release in 1978, his album "Stardust" remained on the country chart for 10 years in a row.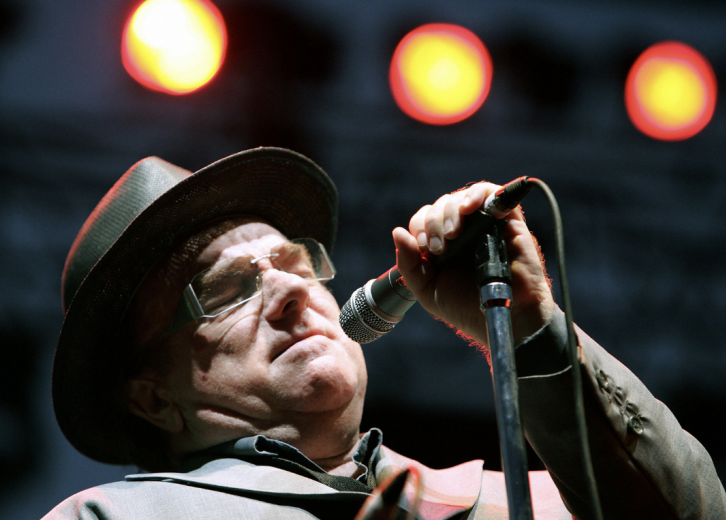 Van Morrison
Culling from a broad spectrum of influences, Van Morrison formed the rock group Them in 1964. Embarking on a solo career soon after, he released landmark albums such as "Moondance" and "Astral Weeks." Numerous decades and albums later, he's still recording and performing at 73.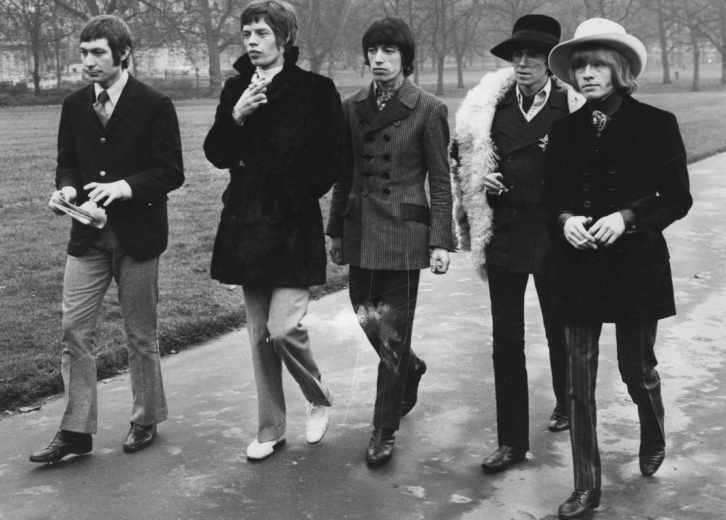 The Rolling Stones
From the early days of the British Invasion up to recent tours, The Rolling Stones have remained synonymous with classic rock 'n' roll. Signature tunes like "(I Can't Get No) Satisfaction" helped define the 1960s sound, while tracks such as "Brown Sugar" did the very same thing for the 1970s. Frontman Mick Jagger recently underwent heart surgery, not that it stopped him from jumping back on stage.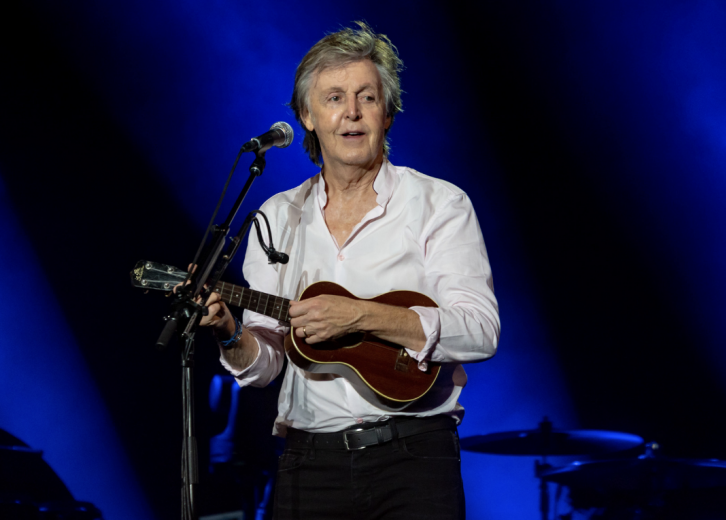 Paul McCartney
Between his stint in a little band called The Beatles and his epic solo career, Sir James Paul McCartney occupies a space all his own. His songs and accomplishments are like a crash course in rock history itself, with every conceivable honor and benchmark to show for it. Last year's "Egypt Station" gave him his first #1 Billboard album in over 36 years.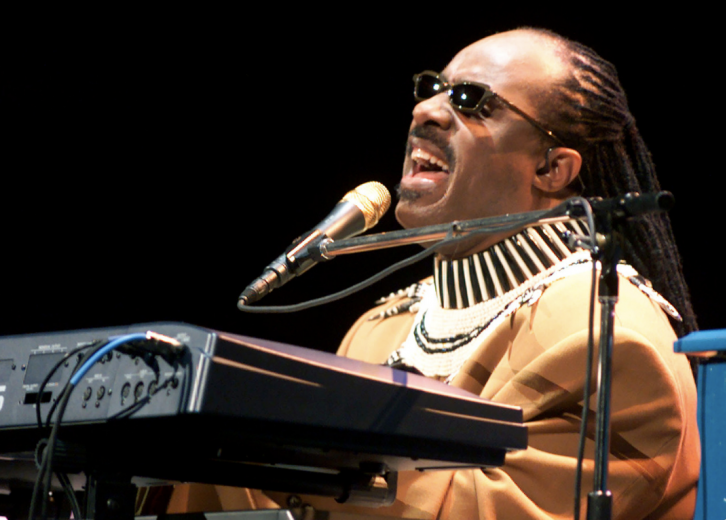 Stevie Wonder
Child prodigy Stevie Wonder would not let a little blindness get in his way, signing with Motown's Tamla label at 11. When his single "Fingertips" landed at #1 in 1963, he became the youngest American artist to top the Billboard chart. His hottest streak would come the following decade, with the release of groundbreaking albums like "Talking Book" and "Songs In The Key Of Life."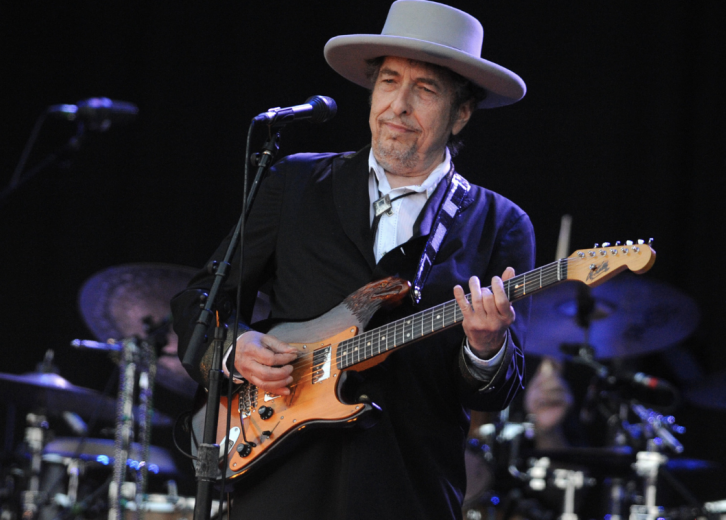 Bob Dylan
Folk-rock icon Bob Dylan arrived in New York's Greenwich Village in the early 1960s, taking the local scene by storm. Thanks to songs such as "Blowin' in the Wind" and "A Hard Rain's A-Gonna Fall," he quickly became popular music's foremost protest singer. It was merely the beginning of a still-active career, which has experienced numerous peaks and valleys.