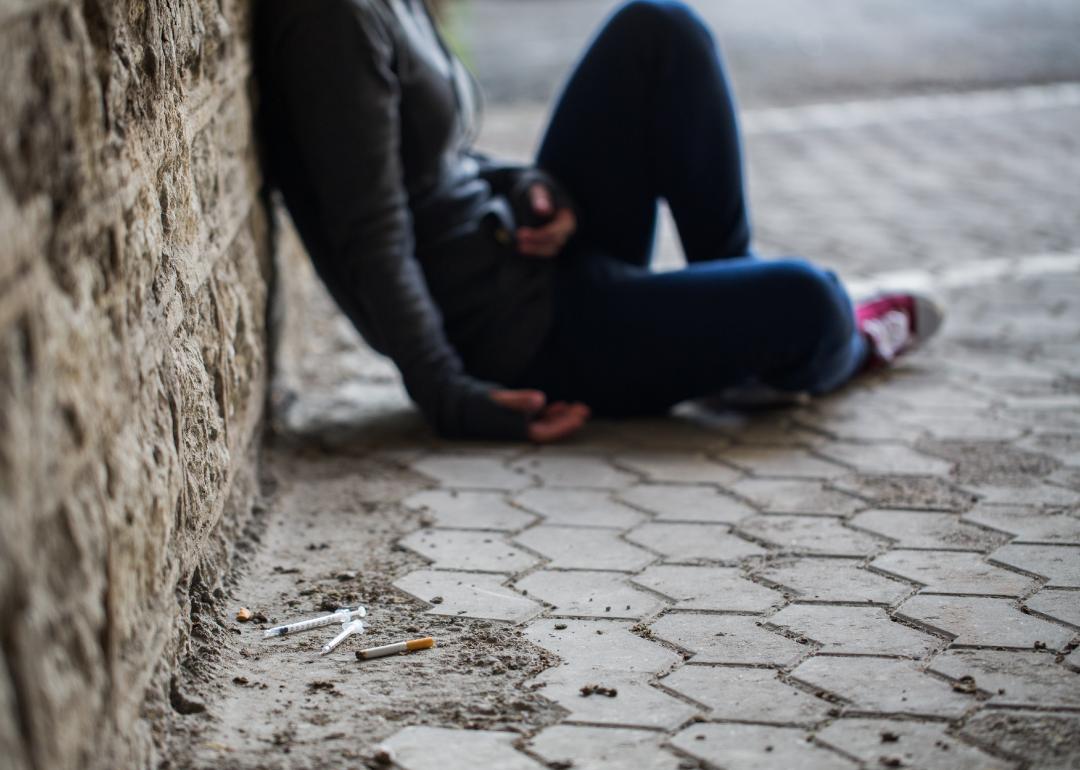 Stacker Studio
10 most common barriers to seeking treatment for substance use disorder
Syda Productions // Shutterstock
10 most common barriers to seeking treatment for substance use disorder
Roughly 40.3 million people in the U.S. had a substance use disorder, or SUD, in 2020. Yet, only 1.4% of those people received any treatment in the past year, and 1% received treatment at a specialty facility. The path to seeking treatment is riddled with obstacles—both systemic and inherent to addiction itself—which can make recovery difficult to access, and in some cases nearly impossible. Stigma surrounding substance use disorder and addiction has been a persistent barrier to seeking both help and understanding about living with the condition.
Substance use disorders are defined by the frequent use of alcohol, drugs, or both that cause "clinically significant impairment," which includes health problems and the inability to complete responsibilities. Substances covered in the survey's definition include cigarettes, alcohol, marijuana, hallucinogens, stimulants, inhalants, and opioids, among others. Treatment for substance use disorder varies and can include detoxification, medication, motivational interviewing, counseling (individually or in a group setting), and life skills training.
To investigate the most commonly cited reasons for not seeking treatment for substance use disorder, Zinnia Health reviewed data from the 2020 National Survey on Drug Use and Health, collected by the Substance Abuse and Mental Health Services Administration. The survey results cover people aged 12 and older who were classified as needing treatment for substance use disorder but did not receive any, despite feeling the need for it over the last year.
Released in October 2021, this data was collected in the first and fourth quarters of 2020, spanning 36,284 interviews. With surveys typically conducted in-person, SAMHSA was not able to compile results for the second and third quarters of 2020 due to the COVID-19 pandemic but was able to restart with web-based surveys for the fourth quarter of 2020. These are the most common barriers for people seeking treatment for substance use disorder.
This story originally appeared on Zinnia Health and was produced and distributed in partnership with Stacker Studio.