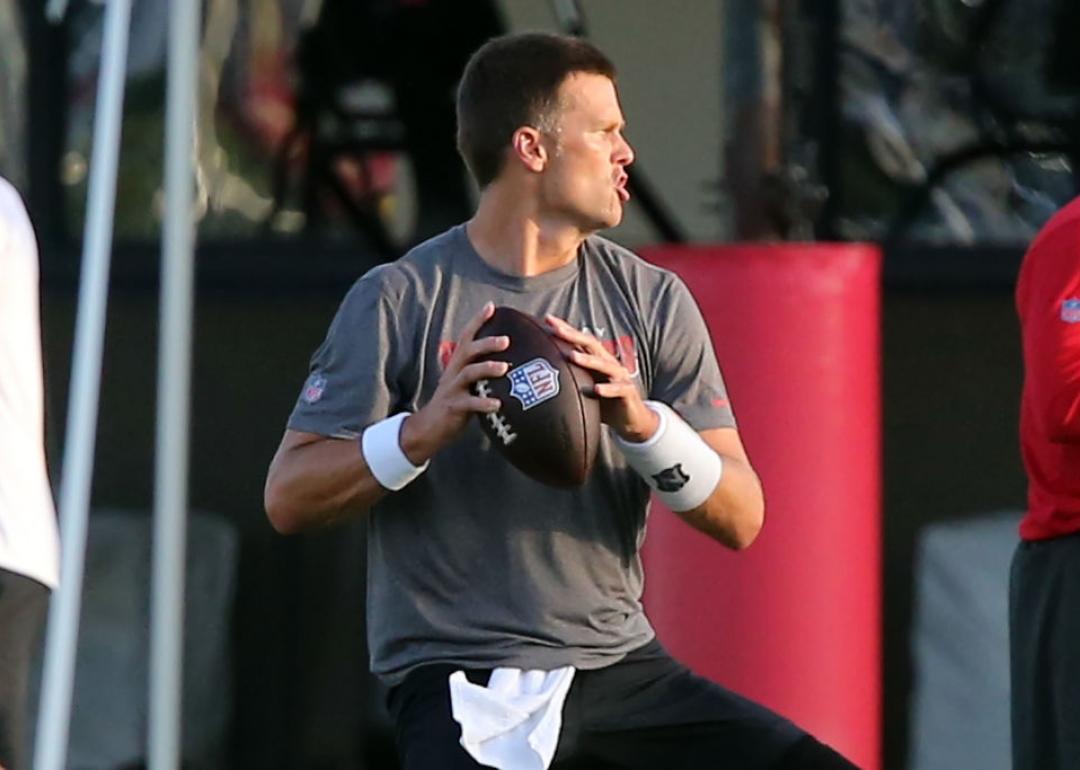 The story behind every NFL team name
Icon Sportswire / Contributor // Getty images
The story behind every NFL team name
There are no National Football League teams in the magical world of Oz, but there are Lions, Bengals, and Bears. The NFL has 32 teams—each with a unique story about how it came to be. Some names were chosen by fan contests, while others had ties to former professional sports teams. There is an abundance of animal names, and other monikers steeped in a rich history. Others, like the Washington Football Team (the temporary name of the team formerly known as the Washington Redskins) and Kansas City Chiefs, have courted controversy and protest for years.
For 100 years, the Arizona Cardinals kept the same nickname as the team moved from Chicago to St. Louis for the 1960-1961 season, then in 1988 to Arizona, where the Cardinals remain today. As the NFL got older, relocation became a common theme—but we will explain the intricacies of how franchises in Indianapolis, Cleveland, and Baltimore are all intertwined (and even how the Baltimore Ravens attempted to buy the Indianapolis Colts name, despite having no previous ties to the franchise).
Stacker delved into the story behind every NFL football team name. There are some football teams with well-known nicknames—the Jets are often referred to as Gang Green—but we also divulge how some teams' official names are sparingly used (the Jets' neighbors, the Giants, are actually known as the New York Football Giants). Sometimes a team name can tell you a lot about local history: The Vikings of Minnesota draw upon the area's strong ties to Scandinavia; the Tampa Bay Buccaneers are dripping in local legend related to Florida's piratey past. Let's kick off the countdown with the folks who earned their nickname by buying boxes of used team jerseys.
You may also like: Famous NFL players from every state