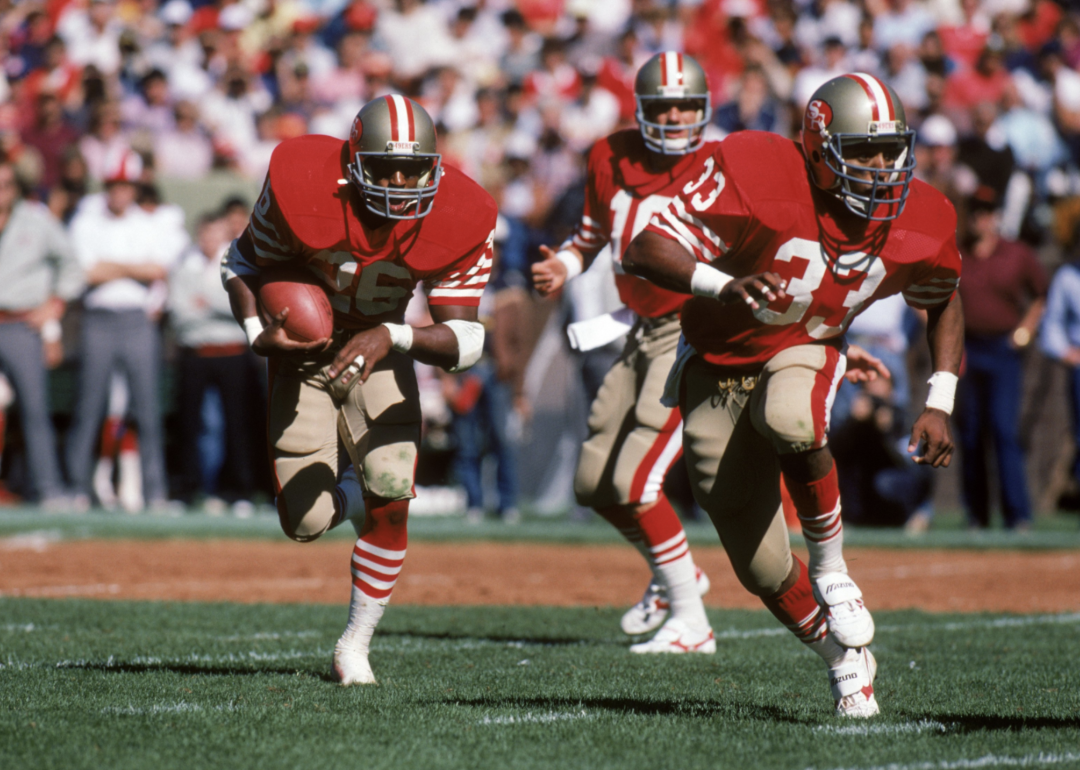 History of the NFL from the year you were born
George Rose // Getty Images
History of the NFL from the year you were born
The NFL as we know it was formed in 1920 (albeit under a different name). The genesis of American football looked much different from the game we are familiar with today; 101 years ago, the sport did not include current mainstays like night games and televised broadcasts. Only two current franchises have survived throughout the NFL's entire history (the Chicago Bears and Arizona Cardinals), so there are lots of unfamiliar names in the league's early days. For example, Canton, Ohio, is often recognized today as the home of the Pro Football Hall of Fame, but in the early 1920s, the Canton Bulldogs were one of the NFL's premier clubs. Not everything was so unfamiliar 100 years ago, as names such as George Halas and Red Grange, stars of the NFL's adolescence, still carry an air of reverence.
As the leather helmets and run-heavy trademarks of football gave way to gunslingers and $200 cleats, the NFL underwent a bevy of changes. Teams were spread around the continental U.S. and "Monday Night Football" became a staple of prime time television. Oh, and a little event called the Super Bowl, first played in 1967, has become a de facto national holiday for Americans.
As the NFL remembers its first 101 years, Stacker looked at the most memorable pigskin moments over that span. Using information and data from authoritative football record-keepers like NFL.com and Pro Football Reference, we count down the history of the NFL from the year you were born.
You may also like: Stories behind every NFL team name