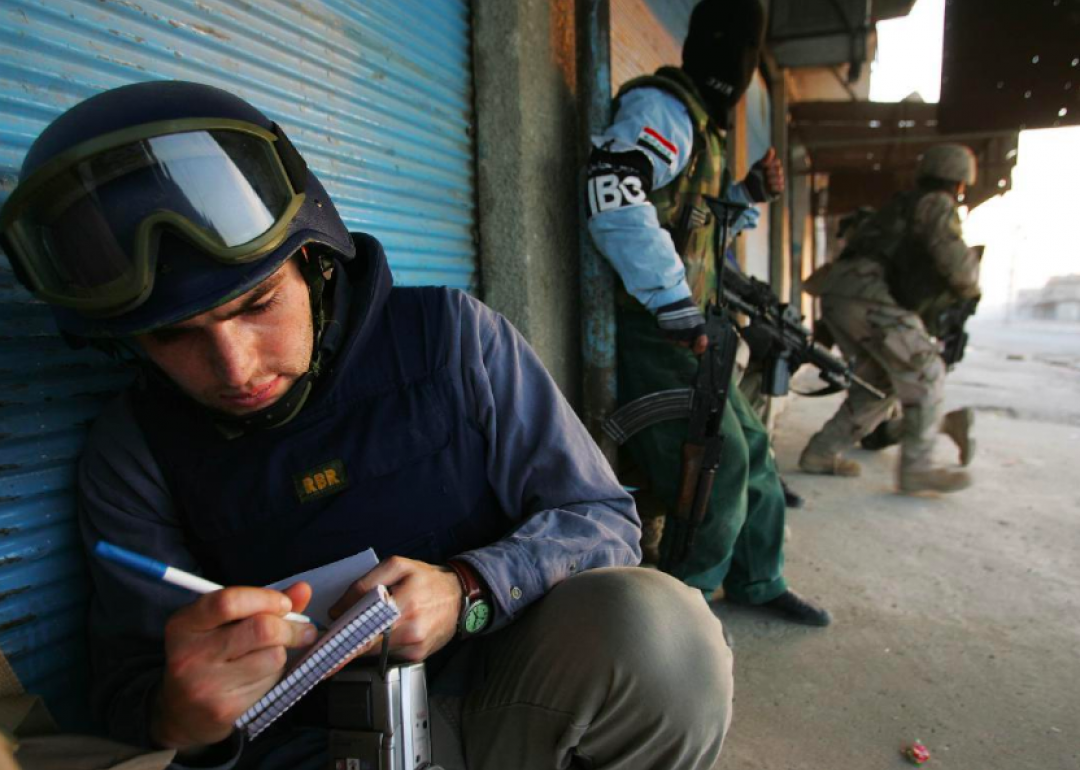 Most dangerous countries for journalists
Chris Hondros // Getty Images
Most dangerous countries for journalists
Modern journalists have played a key role in society for several hundred years—aiming to inform the public about current events and their impact. While the purpose of the media is to serve the public and to encourage political participation in a democratic society, the field has long been painted in a negative light or even prosecuted, especially by oppressive governments. 
While the American media faces its own set of criticism, the U.S. is relatively lucky that it doesn't face the regular attacks and murders levied at journalists in other parts of the world. In the last decade alone, 540 journalists around the world were murdered. Sixty-five have gone missing. In 2018, 250 journalists worldwide were imprisoned. The reasons for this were varied, ranging from censorship by the local government, backlash from political entities or militant groups, or even just other citizens being angered by what that particular journalist had reported.
Stacker compiled data from the Committee to Protect Journalists, a nonprofit organization that reports on the safety and status of journalists abroad, to create a list of the 17 most dangerous countries for journalists. The countries were ranked by the number of journalist deaths in the last 10 years, with supplemental information about journalists who have gone missing in that time period, as well as accounts of journalists who were in prison during 2018. Finally, murder cases that ended with impunity are also shown, and the figure displays the number of cases in which no convictions were obtained for the murder of a journalist (whether because the country's law enforcement was not able to complete an investigation, or because the perpetrator was killed during the process).
Read on to learn which countries in the world are the most dangerous for journalists.
You may also like: Friendliest cities in the world