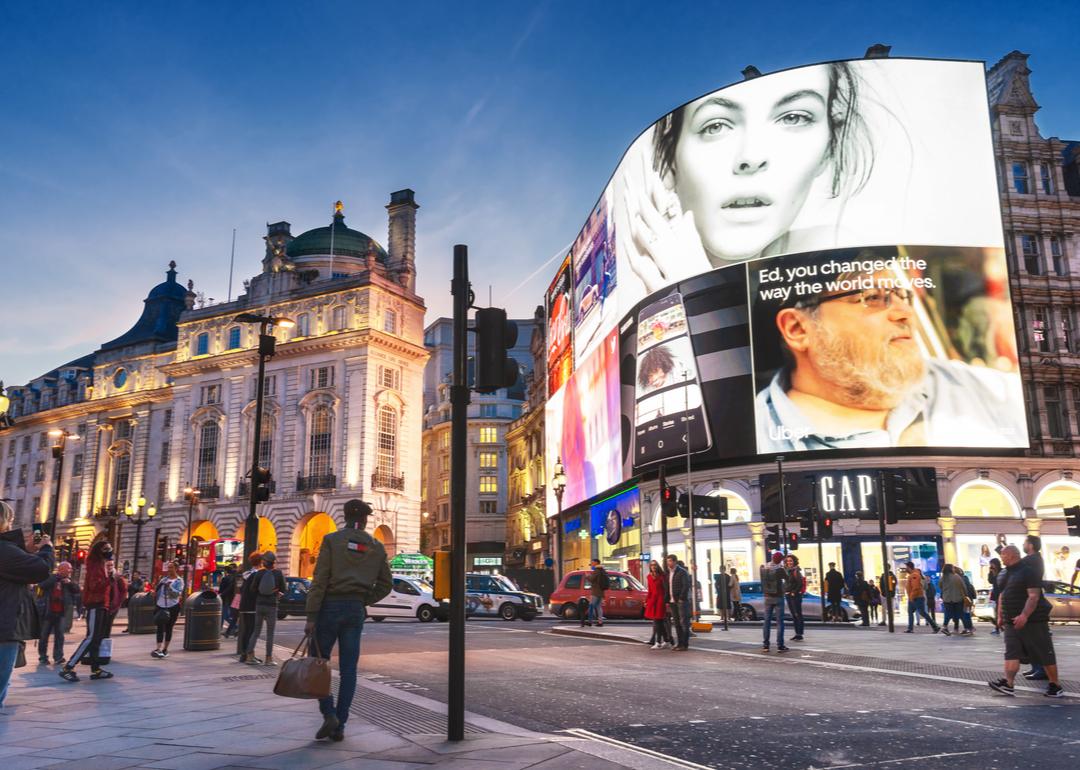 Stacker Studio
How ad spending in the US compares to the rest of the world
David Herraez Calzada // Shutterstock
How ad spending in the US compares to the rest of the world
While it may not immediately occur to most people, the advertising industry is one of the largest and most pervasive industries in the world and also one of the most multifarious. When you think of advertising, some common modes include television ads, internet ads, radio commercials, physical advertisements such as billboards and signage, and social media campaigns. But within each of these categories are even further sub-categories, and how each is employed and consumed differs from country to country, which is also to say they differ by society.
Advertisers in different parts of the world focus their spending on different delivery methods based on people's media consumption habits. In India, for example, newspaper advertising comprises more than a quarter of the nation's overall advertising spend, while in Switzerland magazines get the lion's share of ad dollars, and in the U.K. internet advertising is king.
The U.S. advertising market spends the most overall in terms of sheer dollars—nearly triple that of China—and as a percentage of gross domestic product. Though studies show that more than half of Americans ignore commercials, one of the most popular and pervasive forms of advertising, the American ad industry may employ the philosophy that less is not more—more is more. When the average person needs to see something seven times before it makes a significant impression, it is a modus operandi unlikely to change anytime soon.
In order to break down what forms of advertising find the most and least use around the world, Wicked Reports ranked the 20 countries spending the most on advertising by the percentage of national GDP using data from Zenith and the World Bank. The net figures are generally compiled by an independent body that conducts a survey of advertisers, advertising agencies, and media owners. Local-currency figures have been converted into U.S. dollars at the average exchange rate for 2020.
For each region listed, ad spending has been broken down by sub-industry including internet ads, TV ads, newspaper ads, magazine ads, and radio ads. Internet ads include traditional display ads such as banners, online videos, classified, paid search results, internet radio, podcasts, and social media. Television ads include network, cable, spot ads, and syndication. Magazine ads include those in consumer publications as well as business-to-business publications. Radio includes local and network ads. Out-of-home includes billboards, neon signs, train and bus ads, plus poster boards, outdoor video screens, and airport and taxi ads.
This story originally appeared on Wicked Reports and was produced and distributed in partnership with Stacker Studio.