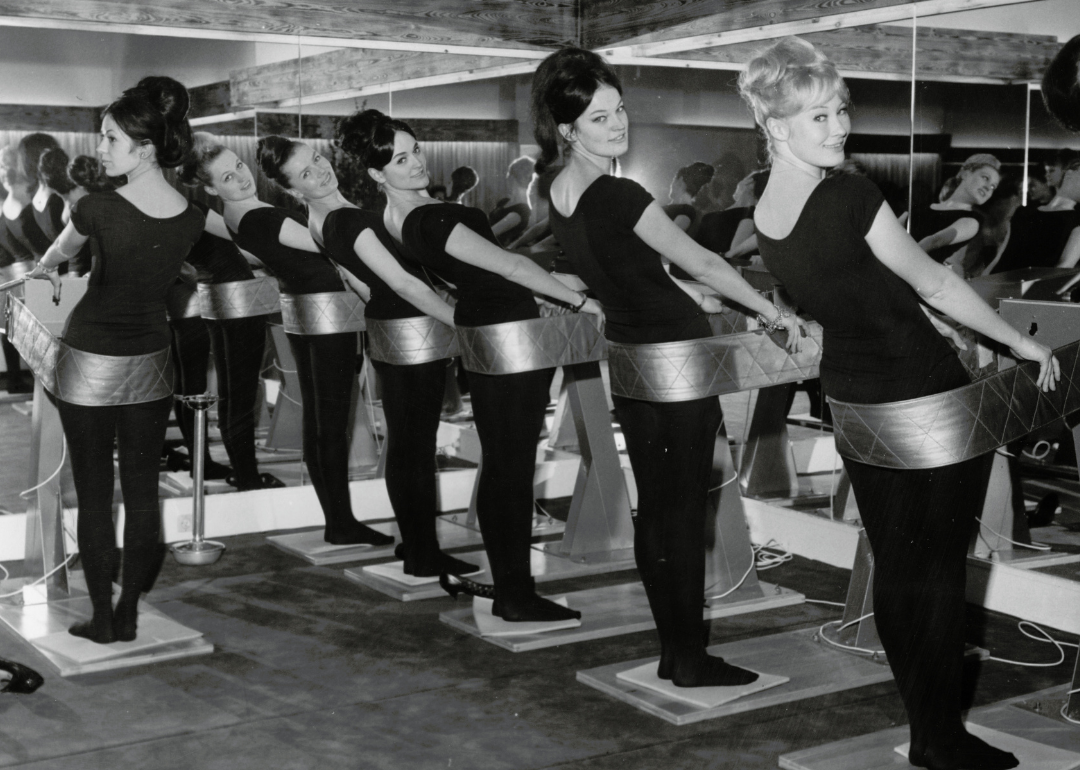 Stacker Studio
10 popular workout trends from the last 70 years
10 popular workout trends from the last 70 years
Fitness pioneer Jack LaLanne in 1936 opened the first American health club in Oakland, California. The health club had a juice bar and gym complete with equipment LaLanne invented himself, such as the first leg extension machine. "The Jack LaLanne Show," the first-ever syndicated exercise TV program., followed in 1951. The program would go on to run for more than 30 years in syndication.
Back when LaLanne started, doctors generally advised against lifting weights, reasoning that they were dangerous and did more harm than good. LaLanne was the first person to advise switching up routines every 30 days and was a pioneer in promoting fitness for women. His wellness philosophies effectively spearheaded the American fitness revolution.
As the very idea of "fitness" has evolved dramatically over several decades, so too has the popularity of exercise regimens. Some have laid the foundation for techniques and routines that are still popular today, while others have proven to be little more than fads.
Ro compiled information on major fitness regimens, trends, and activities over the last 70 years to illustrate these developments in the U.S. Research came from news reports, reports from official fitness organizations, and historical texts. While trends do catch on at different times in various parts of the world, this list, including the dates, is geared specifically toward American exercise trends.
From the neon-colored leotards and spandex of Jazzercise to people designing their own home gyms during the COVID-19 pandemic, the forthcoming trends do more than isolate workout styles. They underscore America's cultural shifts, perceptions of beauty, and breakthroughs in technology.
This story originally appeared on Ro and was produced and distributed in partnership with Stacker Studio.