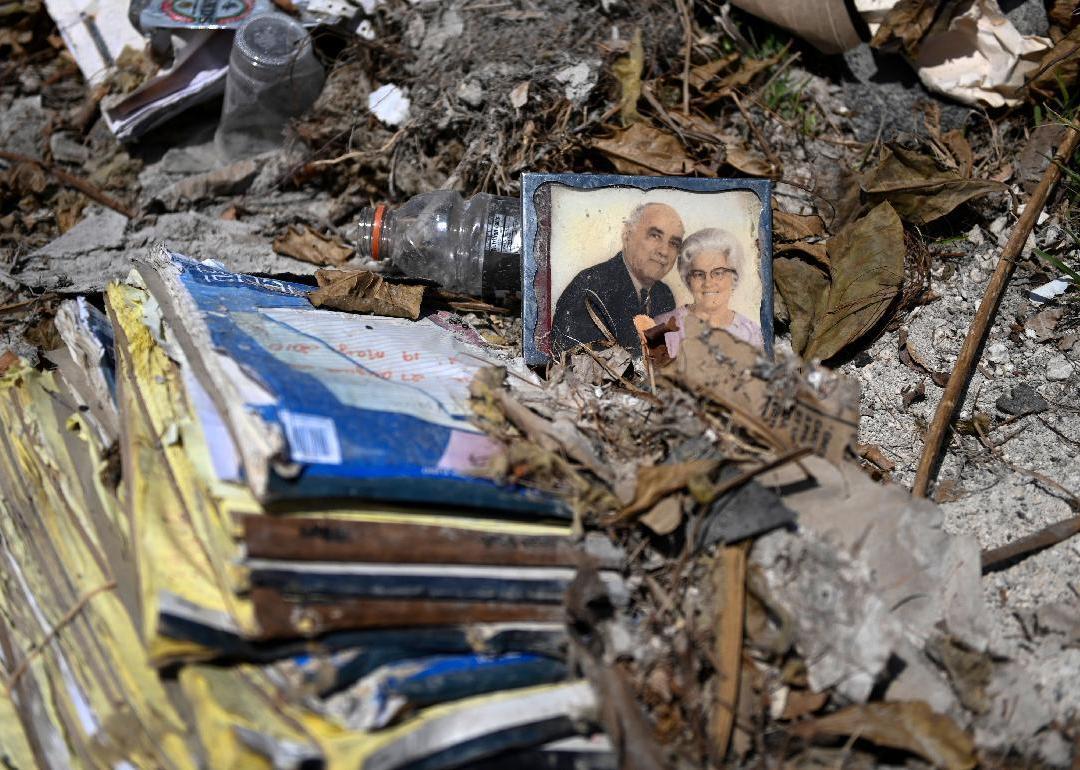 This week's news by the numbers: September 7–13
ANDREW CABALLERO-REYNOLDS/AFP // Getty Images
This week's news by the numbers: September 7–13
Stacker distills the week's news from around the world into key facts and figures. This week's takeaways include Kenya's push to end malaria, the aftermath of Hurricane Dorian, a capsized cargo ship in Georgia, and more. Click through to read more about some of this past week's biggest headlines.
Kenya becomes 3rd country to administer malaria vaccine
On Friday, Kenya became the third country after Malawi and Ghana to administer the world's only licensed malaria vaccine to children in rural areas most at risk of transmission. Although the vaccine, approved in 2015, only protects one-third of children immunized for a fixed period of time, experts view it as a critical development in the efforts to substantially curb the parasitic disease. Malaria—which kills roughly 435,000 people every year, the majority of whom are children under 5 in Africa—is becoming increasingly more difficult to fight as resistance against medicines used to treat the disease grows and mosquitoes become more unaffected by insecticides.
1,300 still missing after Dorian
While the death toll of Hurricane Dorian stands at 50, 1,300 people are still listed as missing in the Bahamas as of Friday—down from 2,500 reported just a day earlier. Demolished infrastructure and a lack of power have made it nearly impossible for separated families to get in contact. While the government has cautioned that the list is preliminary and loved ones may be alive, but out of contact, the death toll is expected to rise as cleanup efforts continue.
Cargo ship capsizes; all 24 on board safely rescued
A South Korean cargo ship—the Golden Ray—carrying 4,200 vehicles and 24 people on board capsized off the coast of Georgia after departing the Port of Brunswick on Friday. The Coast Guard rescued all members of the crew, including four men who had been trapped for 36 hours. Officials say a cargo imbalance caused the ship to list and capsize, but no official cause of the imbalance has been released. Commander Norm C. Witt of the Coast Guard Marine Safety Unit Savannah said it could take months to secure and remove the capsized ship.
The 3rd Democratic presidential debate
The third Democratic presidential debate took place on Thursday night and saw front-runner Joe Biden on stage with both Bernie Sanders and Elizabeth Warren for the first time. The debates focused heavily on topics including health care, gun control, civil rights and racism, and foreign policy. While the most recent debate did little to change the status quo in the field of candidates, according to analyses, a few moments did manage to stand out to viewers including Beto O'Rourke's sound bite on gun control: "Hell yes, we're going to take your AR-15," and Andrew Yang's legally questionable plan to give 10 families $1,000 a month from his campaign.