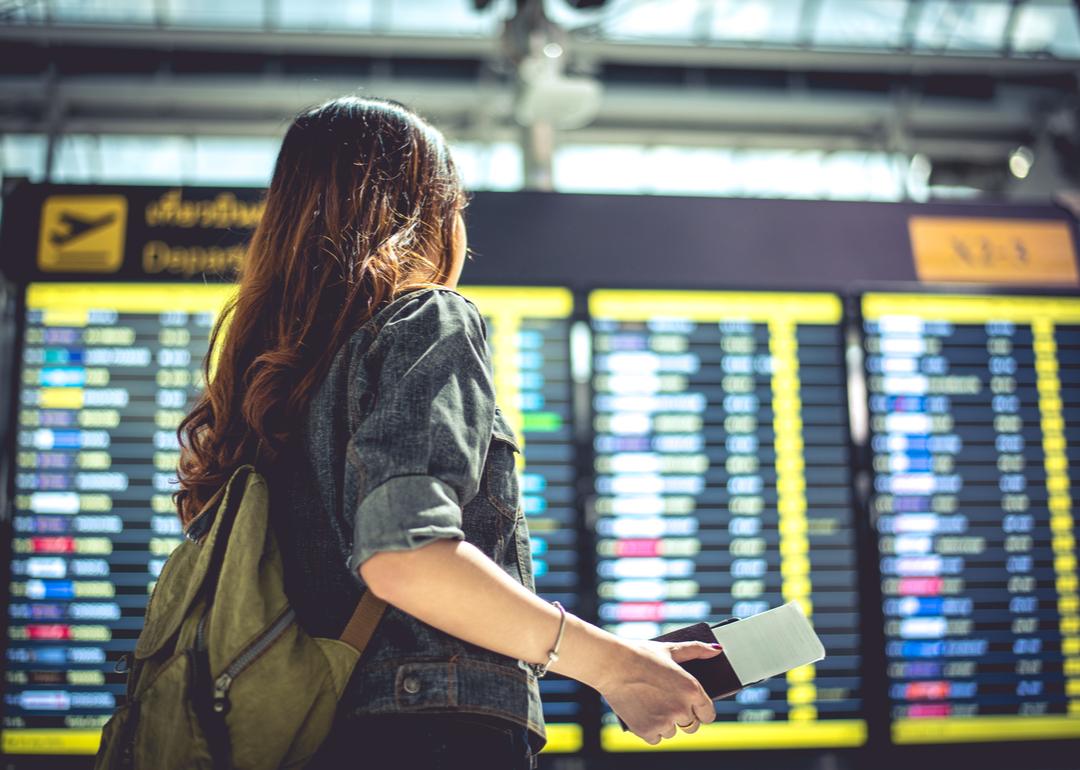 The airlines with the most delays
MiniStocker // Shutterstock
The airlines with the most delays
When you've already waited in line to check your luggage, waited to get through TSA screening, and then waited some more for overpriced coffee or bottled water, the last thing you want to do is wait even more for your plane to board and take off. The sad truth, however, is that air travel is a waiting game, especially if you fly with airlines or out of airports where delays are as commonplace as cramped onboard legroom and crying babies.
Stacker went through data from the U.S. Bureau of Transportation Statistics (BTS) to determine the percentage of delayed flights among all airlines. We looked at the most recent data available—reported by the airlines to the BTS from December 2020 to December 2021—and defined "delayed" as a flight that arrived at its destination at least 15 minutes after its scheduled arrival time. If two airlines had the same percentage of on-time flights, they share the same ranking. We also identified the most troublesome airport—the one with at least 100 flights during the reporting period and the highest percentage of delayed flights—for each airline.
Both mainline carriers and branded codeshare partners (airlines that only staff, maintain, and operate planes) were considered. You might wonder why Orlando and Aguadilla (Puerto Rico) are the only airports with the worst record for delays for two airlines each on our list.
You may also like: History of the supermarket industry in America