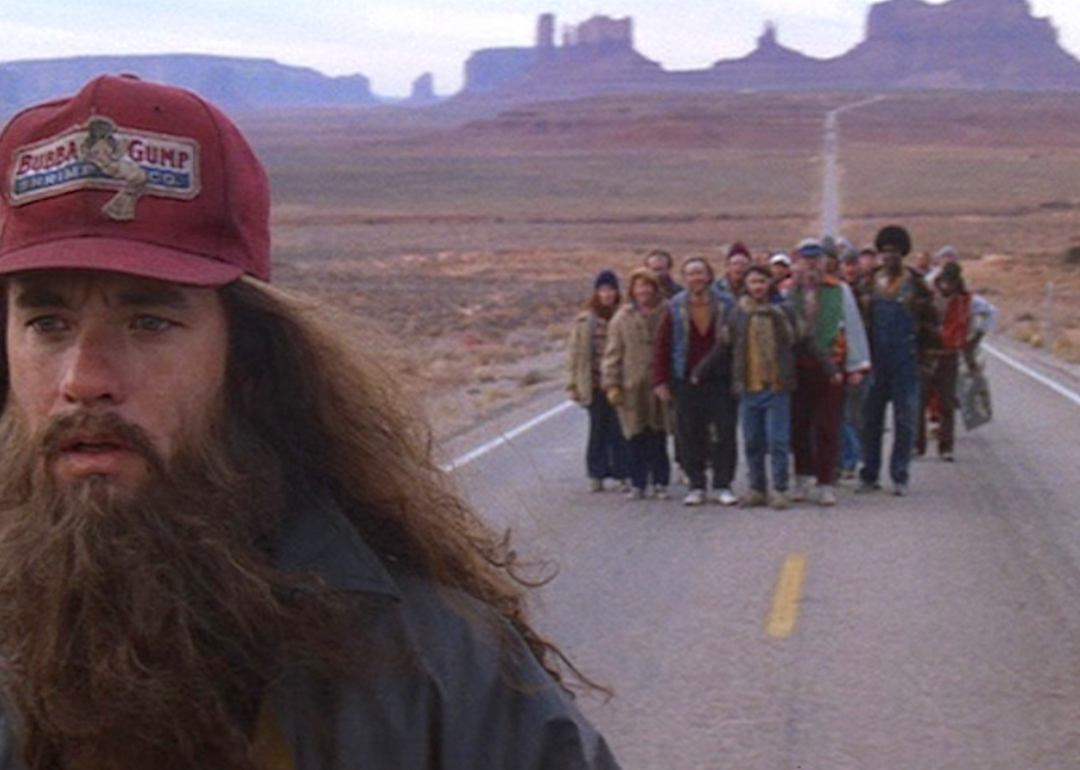 Stacker Studio
Where 10 iconic '90s movies were filmed
Where 10 iconic '90s movies were filmed
Much like the actors and script, the shooting locations behind some of the most memorable '90s movies are equally paramount to a film's enduring quality. Often, the backdrop and setting of a particular scene can drastically affect the ambience of a film in wild and unexpected ways. Few might recall the record-breaking hurricane that threatened the cast and crew of "Jurassic Park" while shooting in Hawaii or the ice-cold waters that afflicted Kate Winslet with hypothermia during the production of "Titanic."
Many of the locations you can still visit today, like the boyhood home in "Goodfellas," where the actual owner is used to fans stopping by to take photos. Other notable locales, like many of the iconic Los Angeles locations in "Pulp Fiction," are no longer standing due to changes in ownership or other unforeseeable circumstances—for example, one character's apartment was destroyed in a natural disaster in 1994.
From "Forrest Gump" to "The Matrix," Giggster made a list of locations from 10 iconic movies from the 1990s. IMDb and Metacritic scores are provided for popular and critical context. Keep reading to learn more behind-the-scenes stories about the places that made the movies.
This story originally appeared on
Giggster
and was produced and distributed in partnership with Stacker Studio.