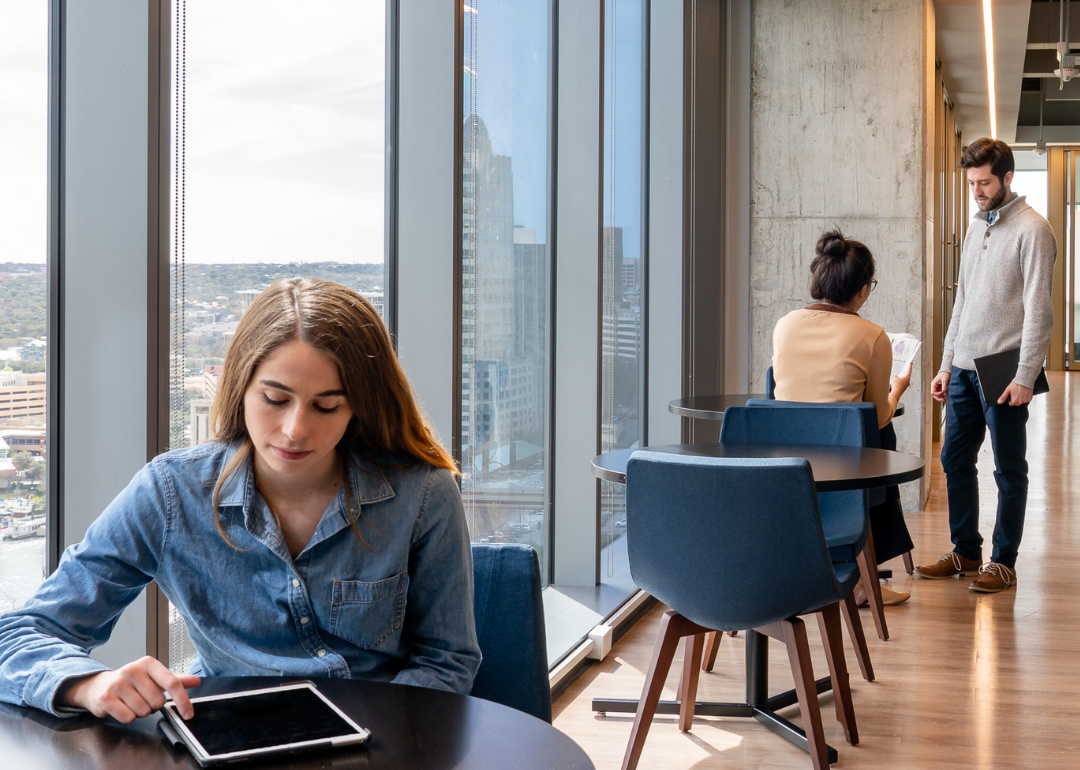 Stacker Studio
How to combat proximity bias in a hybrid work environment
How to combat proximity bias in a hybrid work environment
Due to the COVID-19 pandemic, hybrid work environments have grown in popularity and seem to be here to stay. As of January 2022, 58% of employees work in hybrid models, according to a Future Forum survey of more than 10,000 knowledge workers. Of those surveyed, 95% say they desire the type of work schedule flexibility that a hybrid model can offer.
Overall, hybrid work seems to be viewed positively by workers. In a survey conducted by Gallup, employees expressed that they preferred hybrid work models due to less impactful commute times, personal well-being, and flexibility. However, as much as this may be the preferred new normal, there is a naturally occurring challenge that employees face: proximity bias.
According to the BBC, proximity bias can be described as the "unconscious … tendency to give preferential treatment to those in our general vicinity." It can manifest in several ways, among them favoring the work of on-site employees over remote employees, giving projects or assignments that offer opportunities for advancement more often to on-site workers, and discouraging remote workers from participating in important meetings. Proximity bias is evident in the workspace when employees that work away from the office are treated differently than those in person. Potential inequality between remote and in-office employees is, in fact, a top concern of executives.
As a negative result, proximity bias is known to lead to employee exclusion in the workplace. As this is a significant concern and challenge for any hybrid work environment, Firmspace compiled a list of five tips to help workplaces combat proximity bias using research from a variety of sources, including Gallup, Owl Labs, and more.
This story originally appeared on
Firmspace
and was produced and distributed in partnership with Stacker Studio.