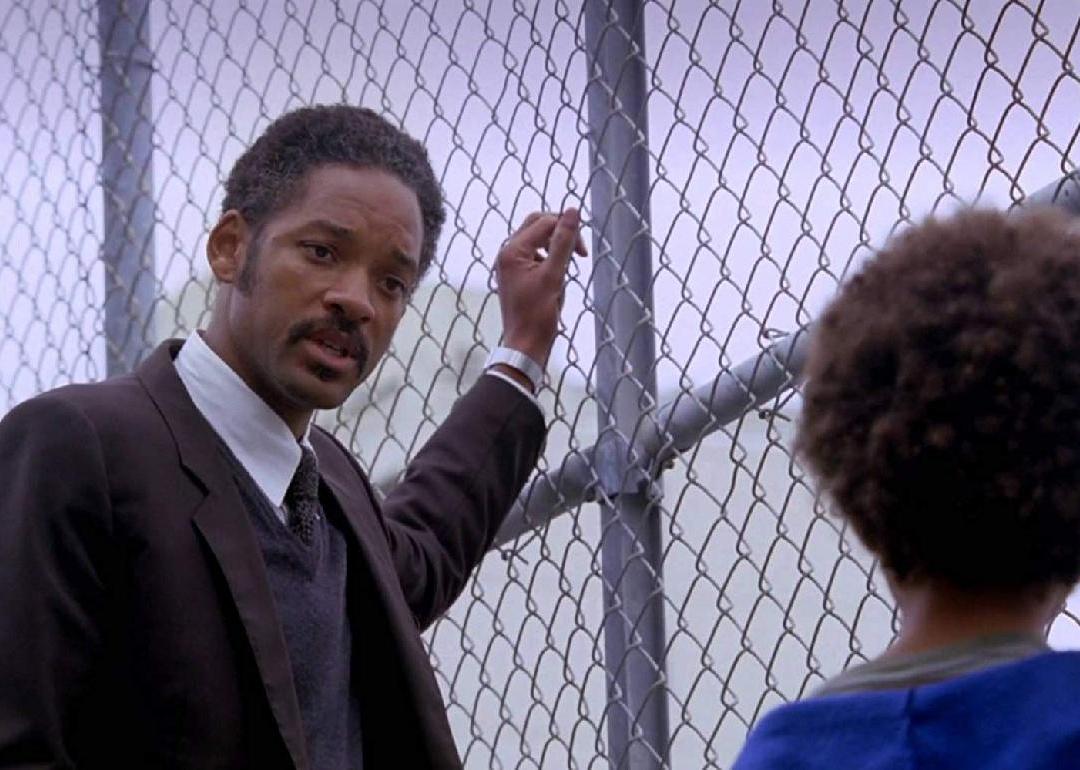 Best and worst Will Smith movies
Best and worst Will Smith movies
Will Smith started as a rapper in the duo DJ Jazzy Jeff and The Fresh Prince, winning a Grammy Award for Best Rap Performance. He got his first major film role in "Bad Boys" while starring in the hit TV sitcom "The Fresh Prince of Bel-Air." Shortly after, "Independence Day" and "Men in Black" made him a superstar and one of the most bankable Hollywood stars of all time. Smith epitomizes the successful crossover artist who dominates television, music, and movies with a celebrity persona that combines distinct charisma with undeniable talent. His is stardom infused with a sense of upbeat goodness. Smith's not known for acting as much as he is for inhabiting characters and imbuing them with the winning attributes of the Smith personality: wit and affability, even within tension and hardship.
Smith has been nominated for Academy Awards twice, losing both times. He was nominated in 2002 for his work in "Ali." Denzel Washington won that year for "Training Day." He was nominated the second time in 2007 for "The Pursuit of Happyness." Forest Whitaker won that year for "The Last King of Scotland." Both of Smith's nominations were for roles where he played real-life characters: the legendary boxer Muhammad Ali and the entrepreneur Chris Gardner.
Smith doesn't always win with critics. He often appears in formulaic genre films, and when he branches into dramas as with "Concussion" or "Collateral Beauty," he takes a hit in reviews. Smith's movies are known for their huge box office receipts, and sometimes dismal reviews, as with "Hancock," the superhero film popular with fans, but panned by critics. Smith's likability and humor seem to transcend critical opinion. Fans flock to franchises like "Men in Black" and "Bad Boys," and science-fiction action films like the recent "Bright" on Netflix, which was popular despite its bad reviews. Occasionally, Smith's appeared in notable flops, like "Wild Wild West" (which he chose over "The Matrix") and "After Earth." However, both films were profitable worldwide, though still considered financial disappointments. Smith's effortless charisma shows up onscreen in a warmth that conveys depth and goodness, and humor with soul.
Stacker compiled IMDb data on feature films starring Will Smith as an actor and ranked these films according to their IMDb user rating, with ties broken by the number of votes. Cameos, uncredited roles, and production credits without acting roles were not considered.
Read on to find out the best and worst Will Smith movies.
You may also like: Terrifying monsters in literature