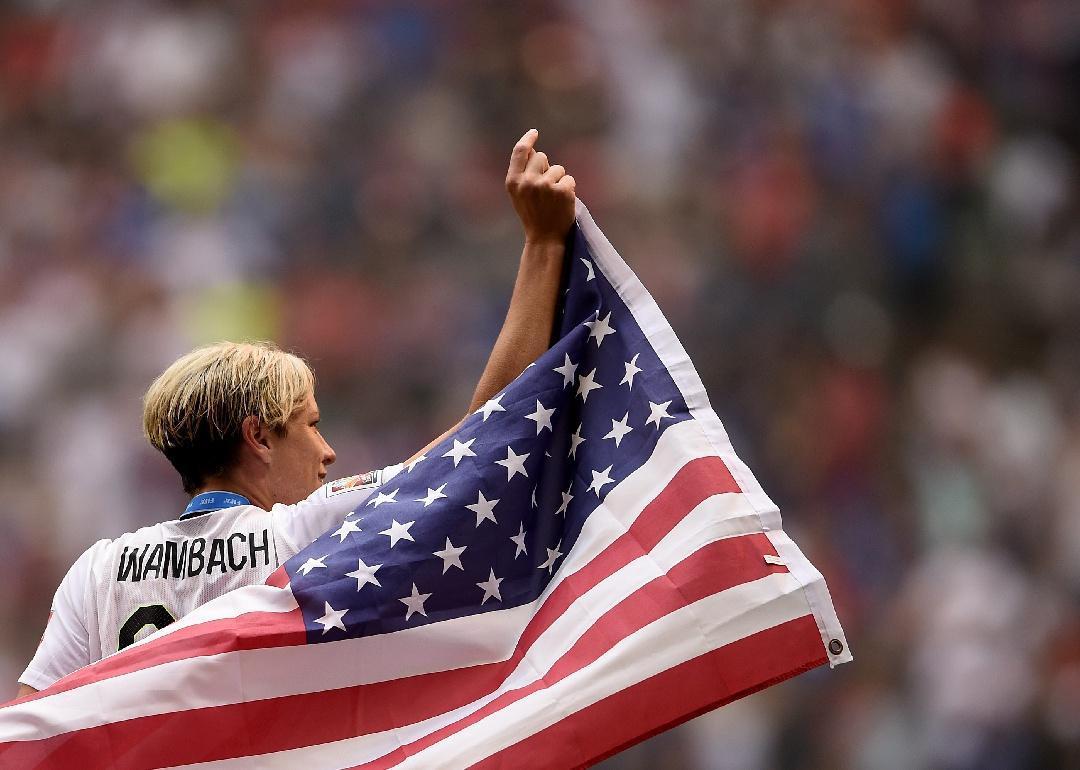 Major sports headlines from every week of 2019
Dennis Grombkowski // Getty Images
Major sports headlines from every week of 2019
Whether you've blissfully ignored sports since New Year's, missed several of the most pivotal moments of the last few months, or simply want to relive 2019 in sports, this gallery is for you. Covering every sport—and then some—since Jan. 1, Stacker looks back at all the major sports headlines and news that have defined the year.
We dug through Google News archives for every week to answer the question: What was the biggest sports story? While great plays, buzzer-beaters, or injuries may have stolen the momentary spotlight, Stacker opted for weeks symbolized by broken records, landscape-changing trades, gender boundary firsts, historic comebacks, and anything else that shifted culture and transcended athletic achievement.
Yes, Russell Westbrook is the triple-double king, but do you know what he pulled off the week after the Super Bowl? You probably heard Tiger Woods won the Masters in April after an 11-year major drought, but do you know the extreme rarity that Brooks Koepka's PGA Championship victory in May at Bethpage represented? Can you name the Irishman who, in July, won the first Open Championship held in Northern Ireland in 68 years?
For the patriotic, the Women's World Cup was must-watch television—sports fans or not—and the U.S. victory following Independence Day is arguably the sports headline of the year. But why was a member of that team in NFL preseason headlines in August?
No different from the rest of domestic and world news headlines, the 2019 sports year has not lacked scandal: College coaches transformed into co-conspirators in an ignominious admissions scam, and an NBA general manager sent shock waves through China with one since-deleted tweet.
Read through the following list to refresh your memory, relive moments of 2019 glory and sports history, learn something new, or, if you or a loved one is a Chicago Bears fan, to open old wounds.
You may also like: Most lethal NBA duos of all time