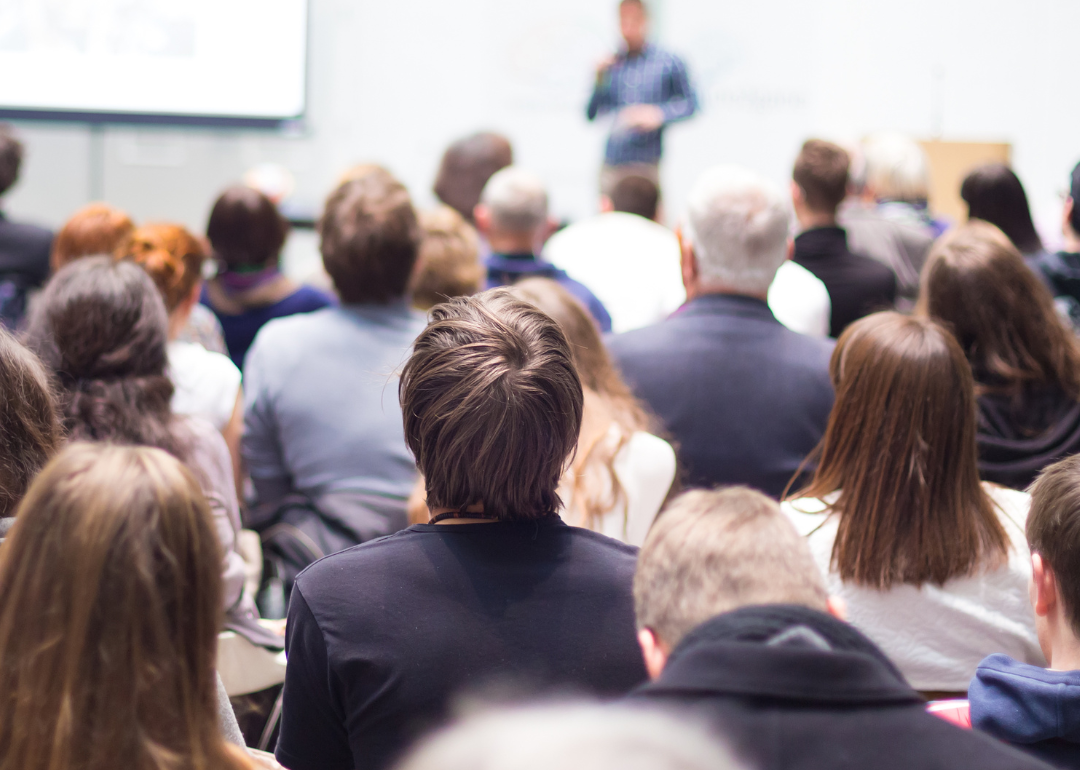 Stacker Studio
The 4 types of learners—and how to know which you are
The 4 types of learners—and how to know which you are
Have you ever wondered why some people seem to learn things faster than others? It may not be about being smarter—it could just mean that they process and learn information differently. Determined to help demystify the learning process, Neil Fleming and Colleen Mills, academics from New Zealand's Lincoln University in Canterbury, did a deep dive into the different ways individuals approach learning. They developed the VARK model based on their claim that "learners of all ages have different yet consistent ways of responding in learning situations." 
The VARK model is an acronym for visual, auditory, reading and writing, and kinesthetic types of learning styles. Neuro-linguistic programming, or NLP, was key to Fleming and Mill's research. Someetimes described as the "users manual for your mind," NLP has also been characterized by the Association for Neuro Linguistic Programming as a combination of theories, models, and techniques that can be used strategically to improve learning outcomes.
It's important to note that not all educators buy into the idea of learning styles—whether VARK or other forms—as a proven teaching technique. Many educators also believe that people can build and strengthen different types of learning styles, even if they may not come naturally at first.
From Fleming and Mill's perspective, using the VARK model to understand learning styles would help empower individuals to adjust their behavior to different learning environments. One recent example of such an environment occurred during the height of the coronavirus pandemic: remote learning. This form of distance learning—which usually involves listening to lessons through video calls—might speak to certain styles such as auditory or visual learners. But for others, it may require supplemental materials to make the information stick. Keeping online learning varied, relevant, and engaging can keep students attuned in the classroom.
What's your VARK style? Citing the VARK model, Tovuti LMS outlined the learning model's four core types of learning styles.
This story originally appeared on Tovuti LMS and was produced and distributed in partnership with Stacker Studio.