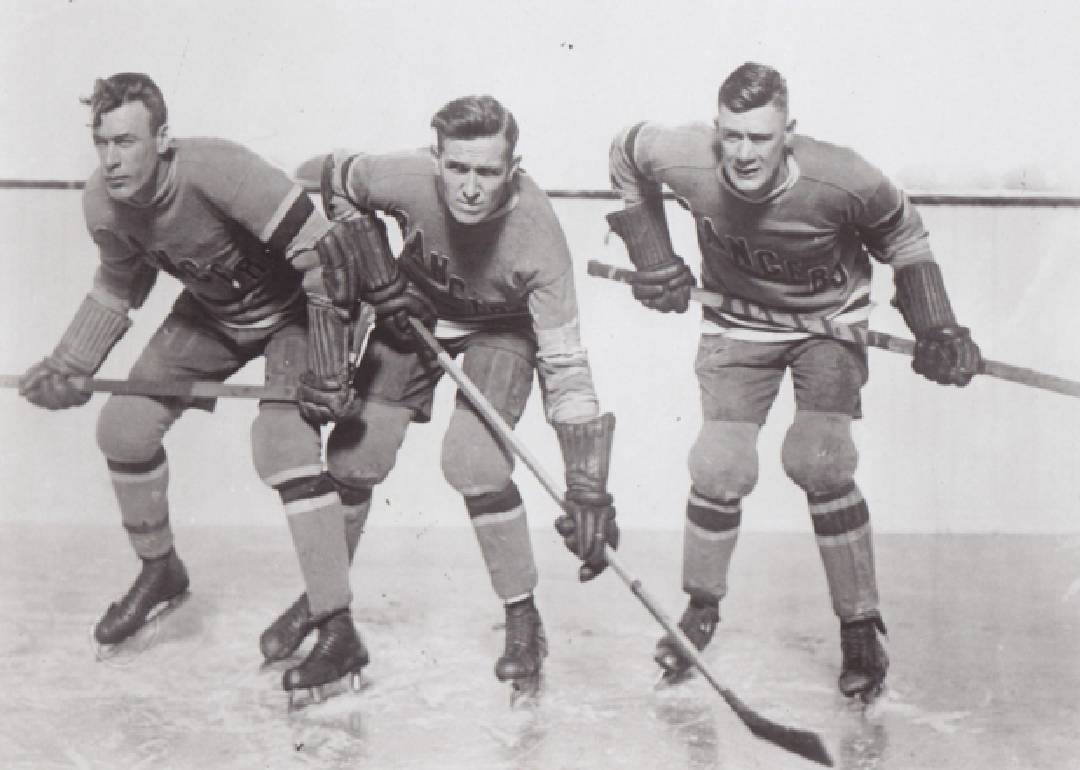 NHL history from the year you were born
Hockey Hall of Fame // Wikimedia Commons
NHL history from the year you were born
Even though the National Hockey League's 103rd season was cut short by the COVID-19 pandemic, the year was still somewhat saved with the exciting announcement of the Seattle Kraken team name—the league's newest franchise. Set to debut in 2021, this team will join a historic league that is always filled with surprising moments, unexpected upsets, and iconic athletes that have become household names.
The NHL has one of the richest traditions in all of the professional sports. There may be no trophy more revered than Lord Stanley's Cup (despite some of the more risqué situations the silver prize has been a part of). Not to mention the Zambonis, fuzzy mascots, and a sport where fighting is all but accepted as part of the flow of the game.
Digging through a variety of NHL record books and historical sources, Stacker takes a look at NHL history from the year you were born, beginning with 1917. Back then, the league only had four teams all based in Canada, but over the years the NHL grew into the massive sports enterprise it is today. Reasons for growth include entrepreneurial owners, the expansion of the game into non-traditional (and warm-weather) hockey markets, and of course, the creation of superstars who marketed the game beyond North America, like Wayne Gretzky, Gordie Howe, and Mario Lemieux.
Click through to learn about the NHL's pioneers, its unbelievable feats, and how hockey has become ingrained in the cultural fabric of the U.S. and Canada more and more each year. Please note that the year associated with each slide is referencing the hockey season which begins in the fall and ends in the following year during spring. Few companies have a history like the NHL and 104 years is quite a span—enough time to grow quite the gnarly playoff beard.
You may also like: Iconic sports moments that defined the '80s
[Pictured: The New York Ranger's famous "Bread Line" that existed between 1926–1937. It consisted of Hall of Famers Bill Cook, Bun Cook, and Frank Boucher.]